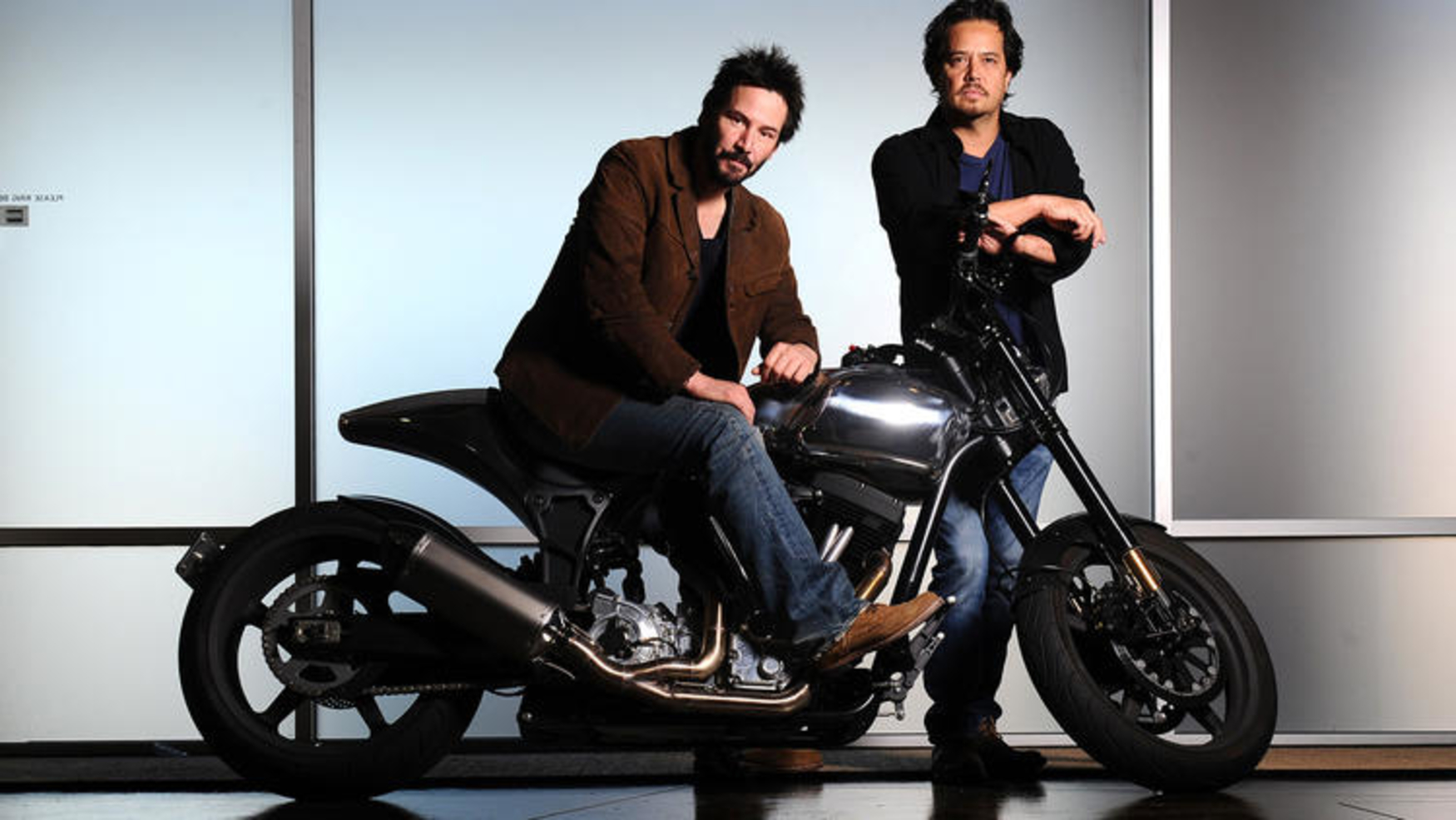 Keanu Reeves is in the news these days for his new superbike, Arch Motorcycles KRGT-1, that he makes with his longtime friend, Gard Hollinger, a revered designer in the motorcycle world.
The motorcycle costs $78,000, and are 2,032cc, V-twin-engine beasts made to order in Hawthorne, Calif., an hour south of Los Angeles.
Keanu Reeves never planned to start a company. He commissioned a prototype from Hollinger for long rides. He said, "He couldn't get it out of his mind. That's when he started bugging Hollinger to make more."
In 2007, Reeves approached Hollinger and requested him to modify his Harley with a "sissy bar". Then Hollinger refused. "That wasn't really my thing."
But Reeves wasn't used to hearing "no".
Keanu Reeves approached Hollinger three times – after long dinners and booze-filled nights – before winning him over.
"I told him, the reason we should do this is because the machine is so amazing," Reeves said, laughing.
"Let's make something."
That's when they started designed a silver prototype with thick tires and a gas tank curved like the fender of a Bugatti. Reeves loved it so much he wanted to start a motorcycle company.
"It was really riding the prototype that was the proof of the business concept, even though we didn't know it," Reeves said.
"It was this idea of a big V-twin, a long wheelbase with modern grade suspension and the telemetry that Gard had designed and the ergonomics," he said. "It was this package that I wanted from the first time riding that bike. I'd never ridden anything like that."
It took them more than three years in getting the final result to production.
The bikes are made of more than 200 individual parts. Each is bespoke to its owner, so speed and power specs are subject to change, but at 121bhp they can cruise easily at 160km/h.