Celebs
Angelina Jolie: 10 Little Known Facts About One of The Most Beautiful Actresses In The World
There is not a single movie-watcher in the world that has not heard the name Angelina Jolie. One of the most beautiful, most dynamic and most popular actresses in the world, Angelina Jolie is an Academy Award-winning actress, a filmmaker, and a humanitarian worker.
Through her iconic roles in movies like Laura Croft, Mr. And Mrs. Smith, Wanted, Maleficent, etc, she has managed to earn a fan-following that defies all boundaries and earned her place among the Hollywood's greatest.
Her main focus now is to spend most of her time in humanitarian efforts. She devotes one-third of her income to savings, one third to living expenses and one third to charity. Despite being one of the most iconic personalities in the world there are some things you might not know about her. Here are 10 little known facts about one of the most beautiful actresses in the world.
 #1: Has the letter "H" tattooed after her brother and then-boyfriend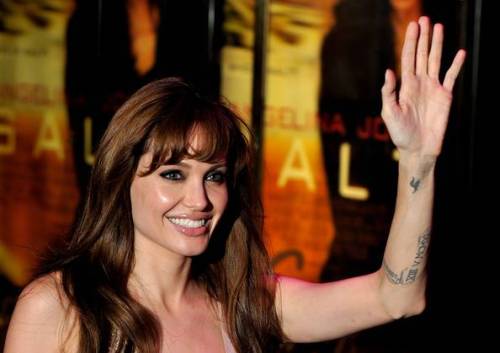 Angelina Jolie is very close to her brother and to commemorate that she tattooed the letter 'H' on the inside of her left wrist. When she got the tattoo, it was a reference to two people she was closest to at the time: Her brother. James Haven and Timothy Hutton. After her break-up with Timothy, she says that now the tattoo is only for her brother.
#2: Not a Fan of Awards
Angelina Jolie has won a lot of awards in her career, but she is not particularly a fan of awards. Jolie gave her Academy Award, Golden Globe Awards, SAG Awards, and Critic Choice Award to her mother as she did not feel any need to hang on to those awards.
#3: Honorary Dame Commander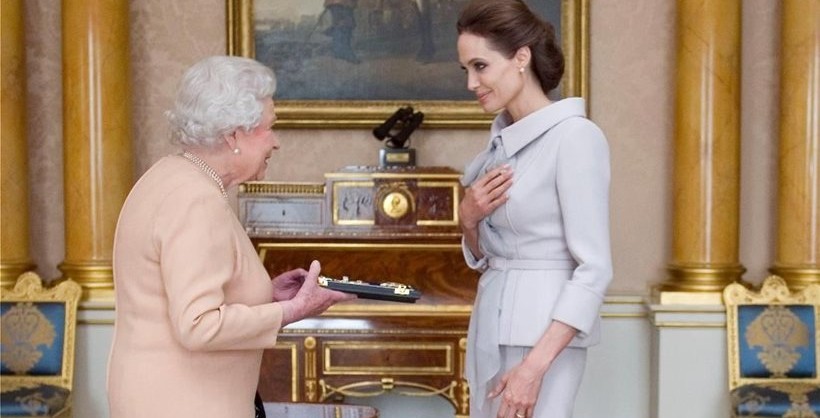 As we know, Angelina Jolie, apart from her acting, has contributed a lot towards the betterment of the world. For her services to the United Kingdom's Foreign Policy she was awarded Honorary Dame Commander of the Order of St. Michael and St. George in the 2014 Queen's Birthday Honours List.
#4: She lives in a Multilingual Household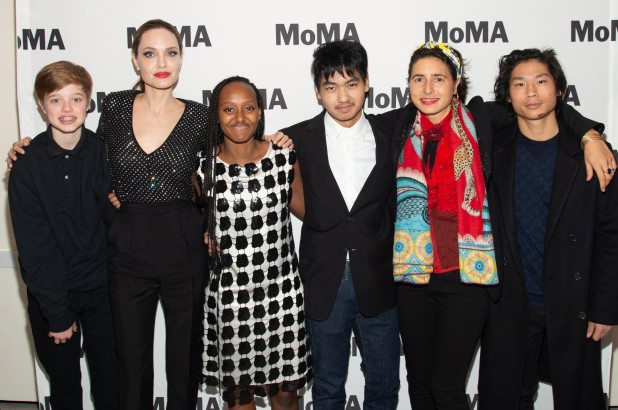 According to Angelina Jolie, all the members of her family have their own respective languages. Shiloh is learning Khmer, Pax is learning Vietnamese, Maddox is learning German and Russian, Zahara is focused on French, Vivienne is learning Arabic, and Knox is learning American Sign Language.
#5: Never appeared in a Best Picture Oscar movie
Even after giving so many powerful performances throughout her career, one feat alludes Angelina Jolie. She has never appeared in a Best Picture nominated movie in her life. It is very surprising as she has been in some very great movies in her life.
#6: 116th Actress to win an Oscar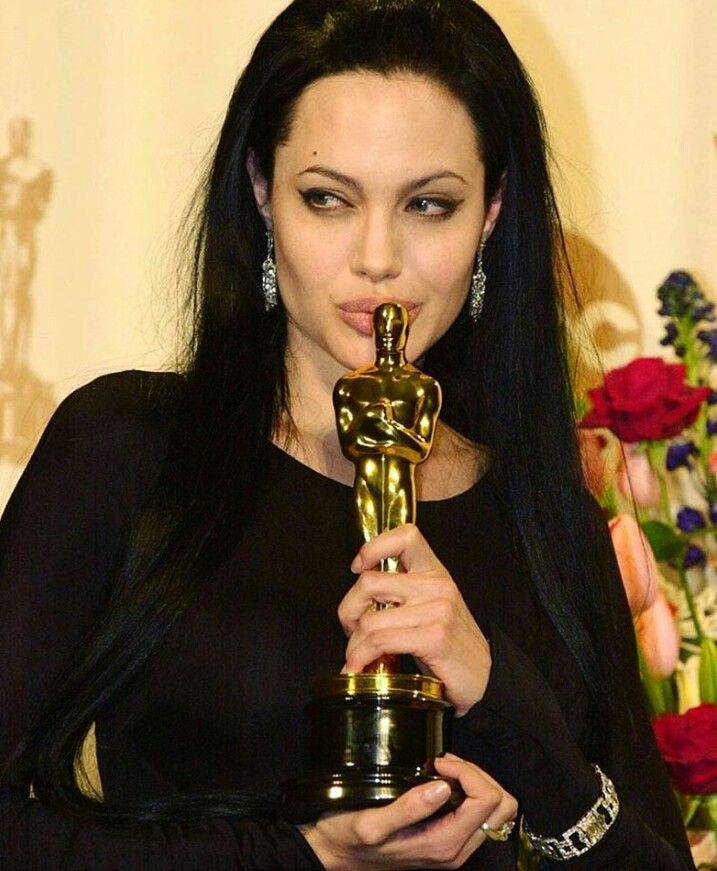 Angelina Jolie was awarded the Oscar for Best Supporting Actress for her role in the movie Girl, Interrupted (1999) at the 72nd Annual Academy Awards on March 26, 2000. She became the 116th Actress in the History win the Academy Award.
#7: Angelina Jolie as Black Widow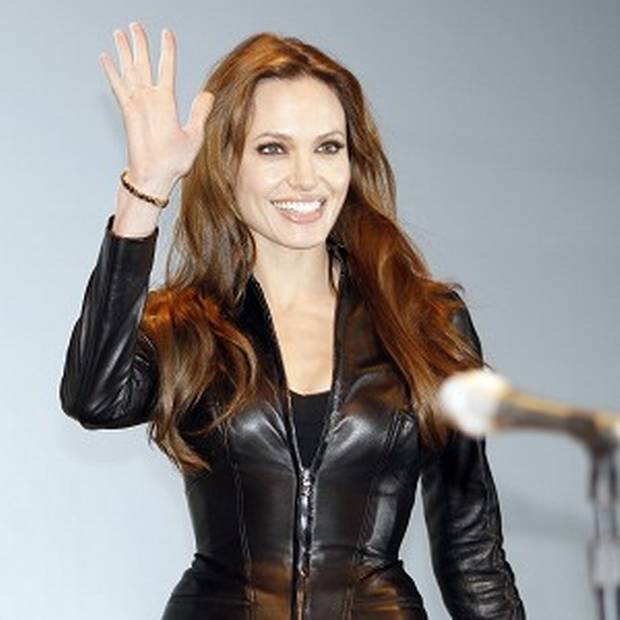 After Emily Blunt dropped out of the role of Black Widow, due to prior commitments, The makers were heavily considering Angelina Jolie for the role of Black Widow in Iron Man 2 (2010), due to her popularity and stature in the industry. But, in the end, it could not materialize as they decided to with Scarlett Johansson instead.
#8: Her Childhood Dream was to be a Funeral Director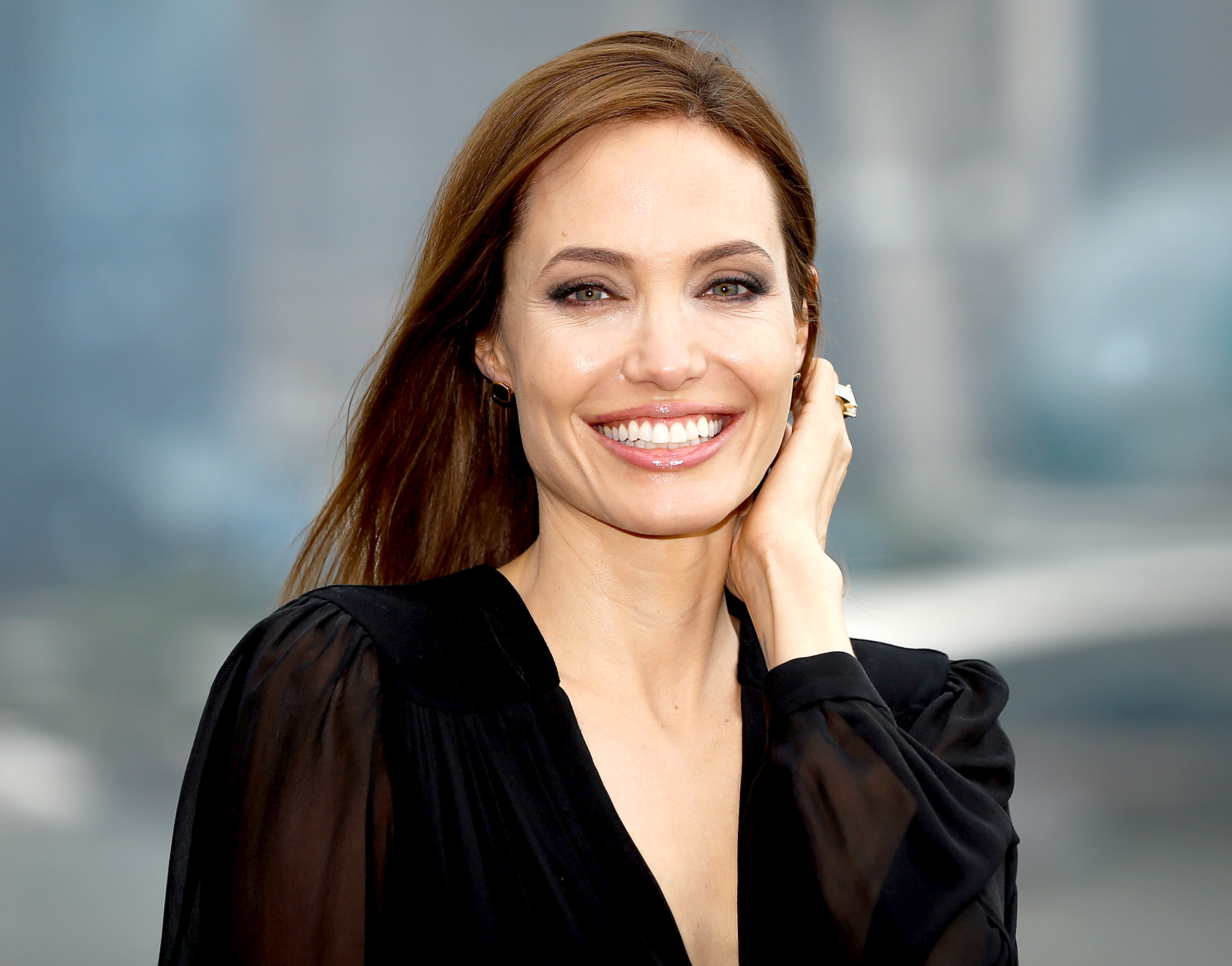 Angelina Jolie never really dreamed of becoming an Actor, it was her mother's wish. So, Angelina began modelling at the age of 14, when her mother advised her to do so. Her dream at first was to be a Funeral Director, and it changed to being a Humanitarian later.
#9: Famous Godparents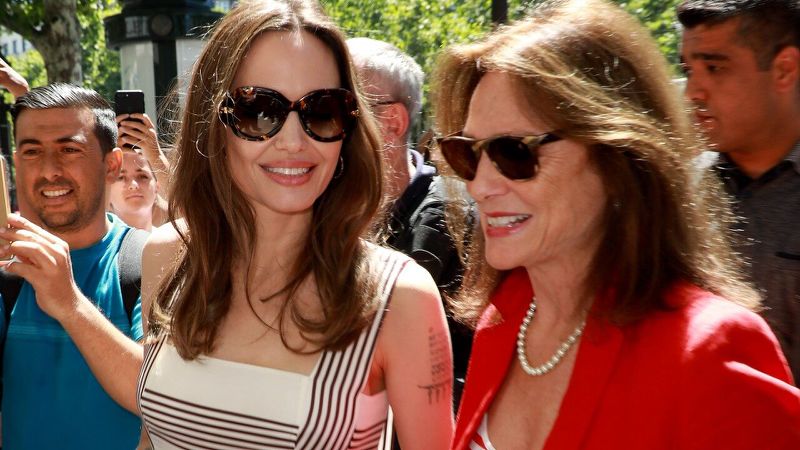 Angelina Jolie has prominent Hollywood figures as her Godparents. Her Godparents are actress Jacqueline Bisset, who has starred in Casino Royale, The Deep, Class and actor Maximilian Schell who won the Oscar for the movie Judgement at Nuremberg.
#10: Daughter of Oscar Winner Jon Voight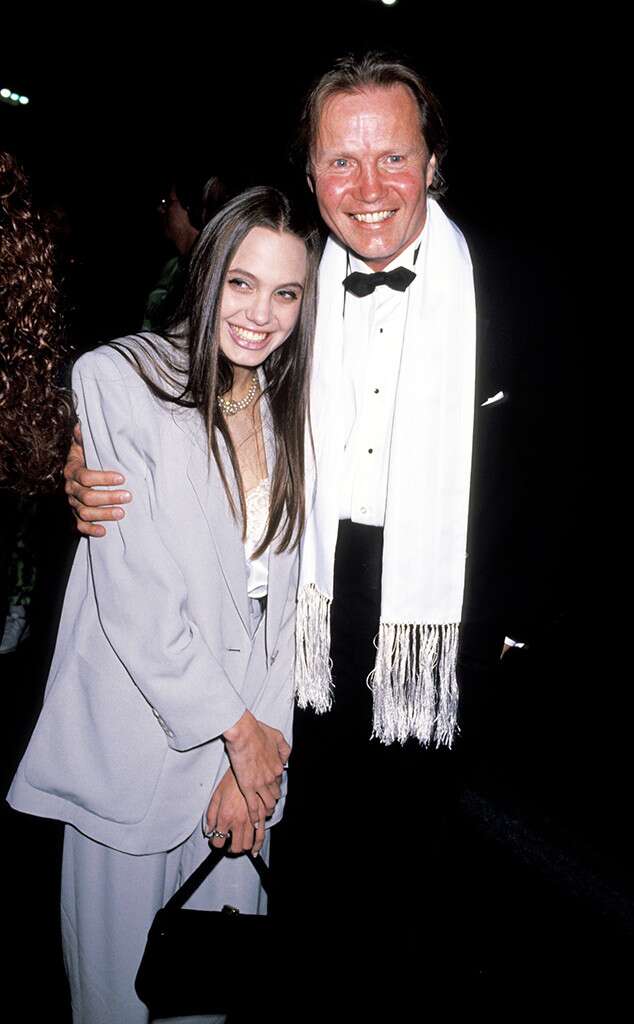 Jolie is the daughter of the famous actor Jon Voight, who is an Oscar winner and three-time Golden Globe awards winner. Angelina and her dad had a fairly poor relationship throughout their lives, following her father's infidelity. But, they have managed to patch up their relationship.