Celebs
5 Hottest Celebrities Who Have Unattractive Partners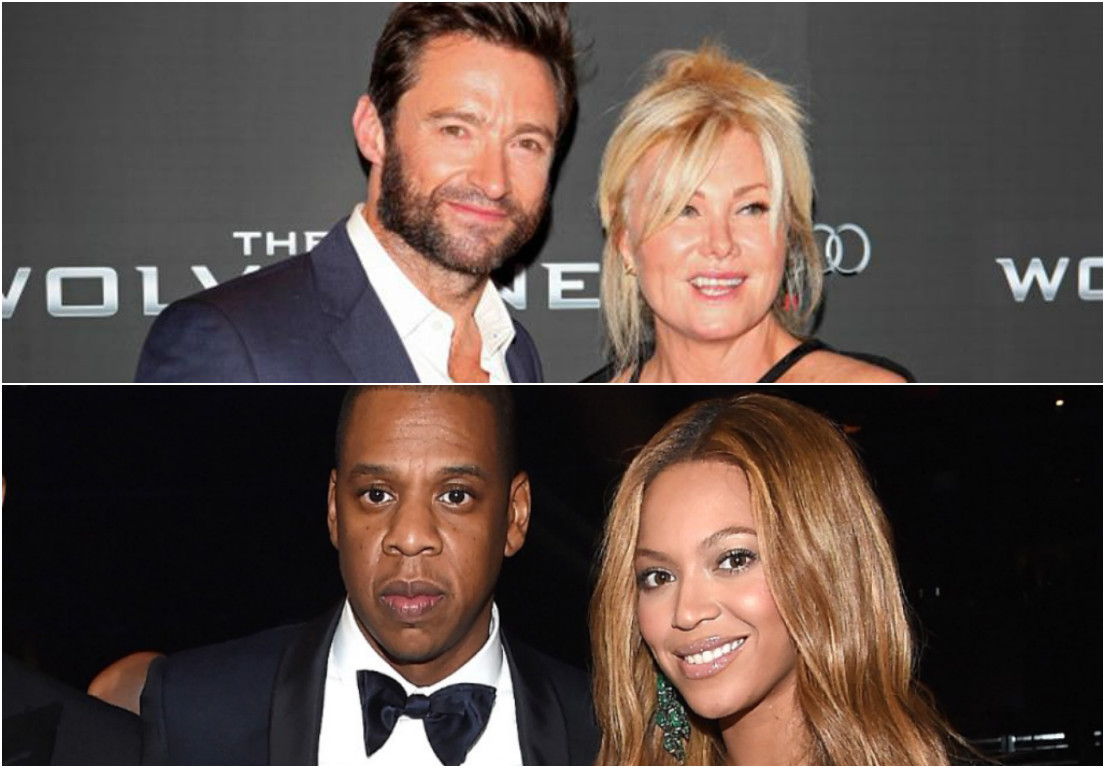 Hollywood is all about the showmanship and star of the show. It seems like celebrities always look a perfect match that suits their personality and is insanely attractive. The pressure of fame and being with someone who looks attractive might be top priorities for some celebrities, but some prefer to look inside rather than the looks. So today, we are counting down on five hot celebrities who have less attractive partners.
1. Hugh Jackman And Deborra-Lee Furness
Hugh Jackman is one of the hottest celebrities of Hollywood industry and Deborra-Lee is just too average in front for him. It seems like she does not have to be there. Whatever, they are happy together and that's what matters.
2. Pierce Brosnan And Keely Shaye Smith
Pierce Brosnan is one the best James Bond actors and there are very few people stand to a level like him. His wife Keely Shaye Smith seems to be a mismatched person with his personality. It's been 15 years that they have been living together. 
3. Salma Hayek And Francois-Henri Pinault
Salma Hayek is undoubtedly one of the hottest celebrities of Hollywood industry, while Francois-Henri Pinault is a semi-balding fat businessman. Even after he got another woman pregnant when Hayek was also pregnant, Hayed remained with Pinault because you can make your dreams come true with a billion dollars.
4. Jay-Z and Beyonce
Beyonce is one of the most attractive women in the world and Jay-Z can be considered average if we compare him with her. But Jay-Z is one the richest and highest paid celebrities. They both had a nice relationship until Beyonce came out with the latest album.
5. Evan Rachel Wood And Marilyn Manson
Marilyn Manson is known for her controversial appearance and his band With the same name, While Evan Rachel is way different to be with him. However, they broke up and ended on positive terms.