Celebs
10 Inspiring Facts About The Gorgeous Cate Blanchett
Facts About Cate Blanchett:
Cate Blanchett is an International star with fans from all across the globe. The Oscar-winning actress is loved by everyone as she has proved to be one of the most versatile actresses in the world. She can take on any type of role and give a mind-blowing performance.
#1: Holds the record for Largest 'Best Actress' award sweep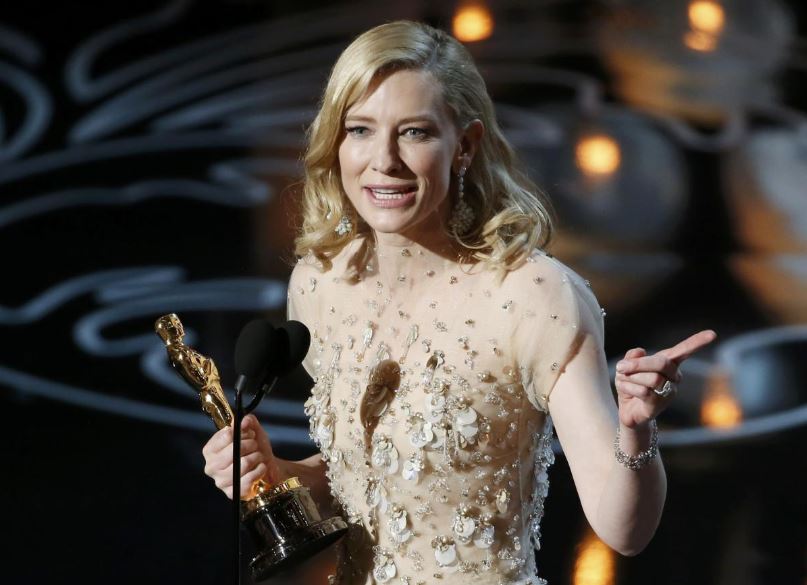 Cate Blanchett is one of the most talented actresses to ever step foot into Hollywood. Her performance in the movie Blue jasmine (2013) is considered one of the best performances ever. She holds the record for the largest "Best Actress" award sweep (42 wins) for Blue Jasmine, followed by Helen Mirren (40 wins) for The Queen (2006) and Natalie Portman (38 wins) for Black Swan (2010).
#2: Her Brother has Cerebral Palsy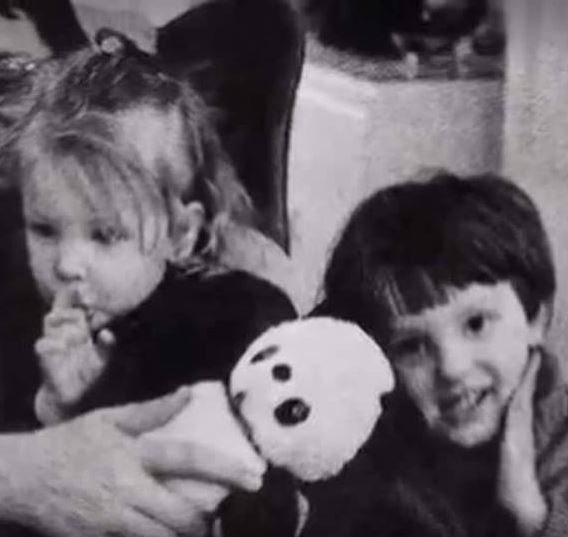 Cate has an older brother named Bob and he has a mild form of Cerebral Palsy. When they were growing up, Bob was bullied a lot for his condition and Cate always stood by his brother to support him. Later, when she gave birth to the second child Roman, she gave him the middle name Bob, to honor his brother.
#3: She made history at the Oscars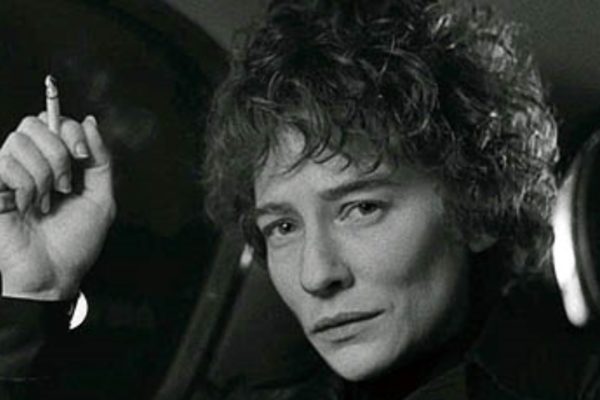 Cate Blanchett, Linda Hunt, and Felicity Huffman are the only performers to be nominated for an Oscar for playing a member of the opposite sex. Cate Blanchett played the role of Bob Dylan in the movie I'm Not There (2007). She is also the 6th actress to win both leading and supporting actress Oscars. The other five are Maggie Smith, Meryl Streep, Jessica Lange, Helen Hayes, and Ingrid Bergman.
#4: Her first movie appearance was in Egypt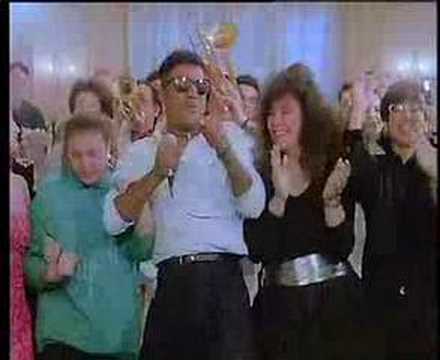 When Cate Blanchett was 18 years old, she went on a vacation in Egypt. A fellow guest at the hotel asked her if she wanted to be an extra in the Egyptian boxing movie, "Kaboria" (Crabs 1990) and she said yes. She appeared in 3 scenes in that movie, in one of them she was dancing to the main song of the movie.
#5: Made History at the Sydney Theatre Critic's Circle Awards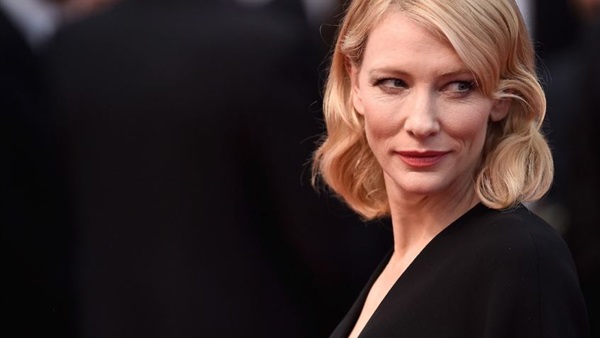 Back in 1993, Cate became the first person ever to win the Best Newcomer Award at the Sydney Theatre Critic's Circle Awards for her role in "Kafka Dances", and Best Lead Actress for her role in "Oleanna", with the Sydney Theatre Company in the same year.
#6: 1st Person to win an Oscar for playing another Oscar Winner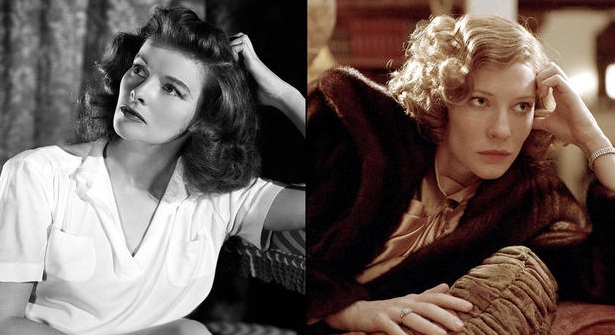 Cate Blanchett is the first person in the history of Hollywood to win an Oscar for the portrayal of a previous Oscar winner. She played the role of Katharine Hepburn in the movie "The Aviator" (2004) and made history by winning an Oscar for that role. Katharine Hepburn is a legendary actress who has won 4 Oscars herself.
#7: She can play a man better than many men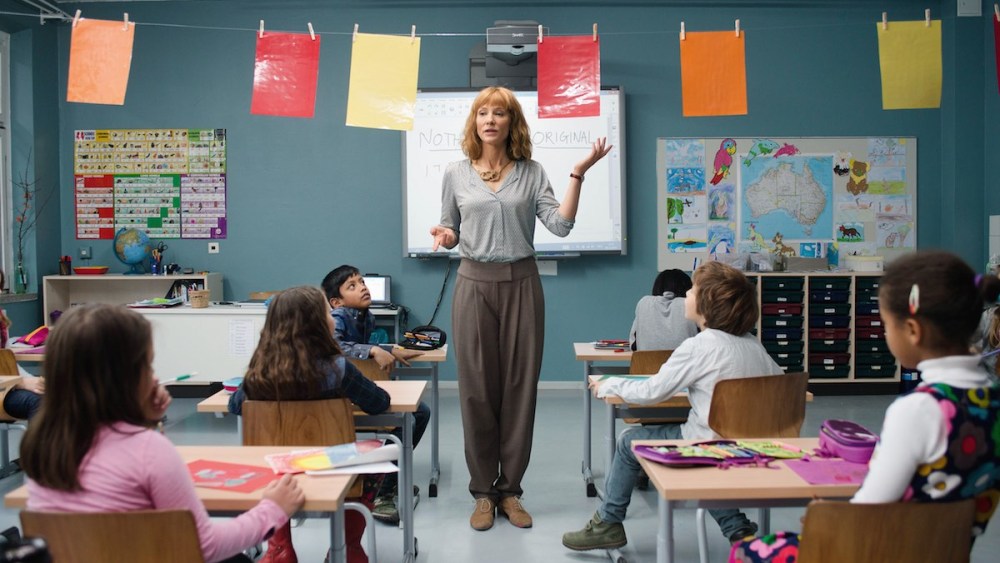 She has played the role of a man three times in her career which is surprising as she is one of the most beautiful actresses in the industry. The majority of female actresses resist from playing the role of a man as it would affect their image but not Cate, as she is a creative risk-taker. She has played a man three times- Bob Dylan in I'm Not There (2007), Manifesto (2015) and as Richard 2 on stage with the Sydney Theatre Company.
#8: Missed Opportunities
Cate Blanchett was almost cast in the lead role for the movie Mr. and Mrs. Smith (2005) opposite Brad Pitt. But they decided to go with Angelina as her chemistry with Pitt was amazing. She was also going to play the role of Anna in the movie Closer (2004) but had to drop out due to her second pregnancy.
#9: She likes to play real People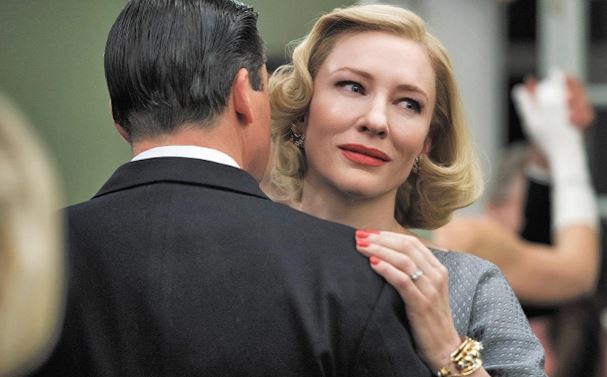 Cate Blanchett is a very talented actress and she has proved that she can pull off any kind of role. But she has a soft corner for playing roles about actual personalities and she's good at it too as Four of her six Oscar Nominations are for playing real people.
#10: She can't leave the house until she says goodbye to her family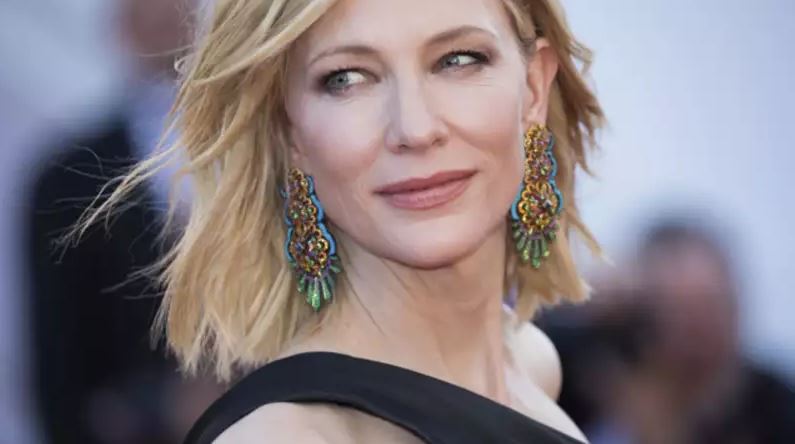 Blanchett's father passed away when she was 10 years old and the last time she saw him, she was sitting at the piano and waved goodbye as he walked past the window and she regrets that moment as she didn't hug his father. So, she developed a ritual where she physically says Goodbye to all her family members.