Movies
Here's How Sebastian Stan Could Look Like 'The Riddler' in 'The Batman'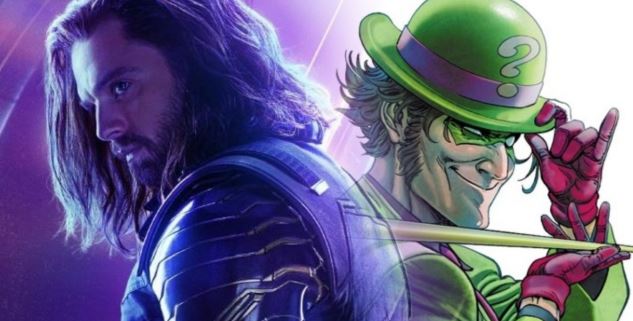 Matt Reeves' The Batman is in the headlines again and this time, for all the good reasons. There have been strong reports circling around Robert Pattison playing the young and new Caped Crusader in the film. But, nothing has been confirmed by Warner Bros. to this date. And, we haven't yet picked ourselves up from those high tides of Pattison that a new tide of Sebastian Stan has arrived. Yes, the Winter Soldier of Marvel has been suggested by many as the perfect choice for the role of 'The Riddler'. And, the famous BossLogic has delivered a piece of art showing how Stan could look like The Riddler.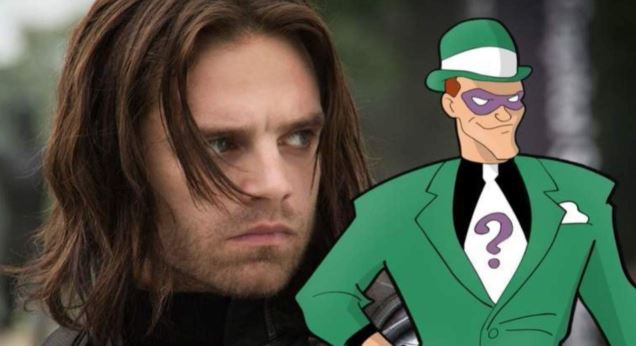 Well, we have to say that fans got it right this time because he is looking really good in the possible costume of Riddler. The picture shared by BossLogic is down below, have a look: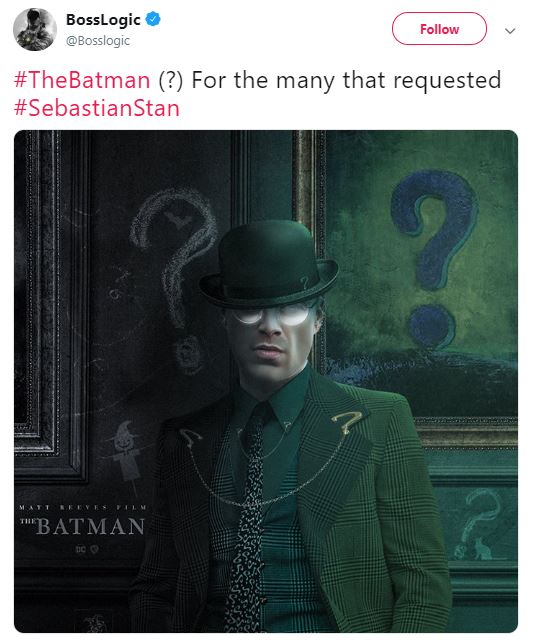 After seeing the picture, I know you too are curious whether there's an actual chance of having Sebastian Stan as the Riddler or not? Well, sorry to disappoint you because Stan is going to pursue the character of Bucky Barnes aka. Winter Soldier in the upcoming series of 'The Falcon and The Winter Soldier' on Disney+. But, it is also true that Stan has expressed his interest in playing 'The Riddler'. In an interview, Stan had said,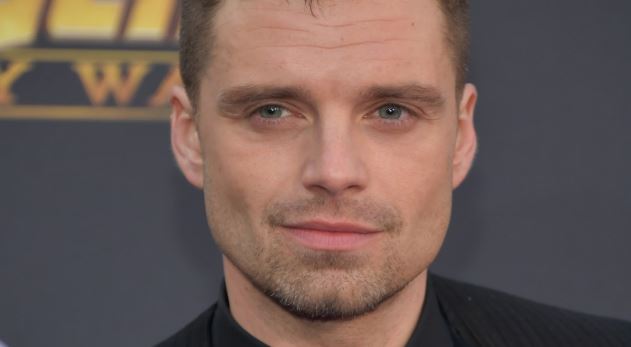 "I would love to try and play The Riddler. That's an interesting character. I don't know how you'd play that one actually, that would be very hard to be honest, because you couldn't be like crazy crazy crazy. You would have to be kind of much darker than that, but that's an interesting character."

"My favorite DC character has always been the Riddler. And, honestly, I would not know what to do with that character at all. But it's such a crazy, crazy character. Maybe I wouldn't."
So, do you want Sebastian Stan to play the character of 'The Riddler' or not? Tell us in the comments section down below.