Movies
A Massive New Avengers: Endgame Leak Has Forced Fans to Flee Social Media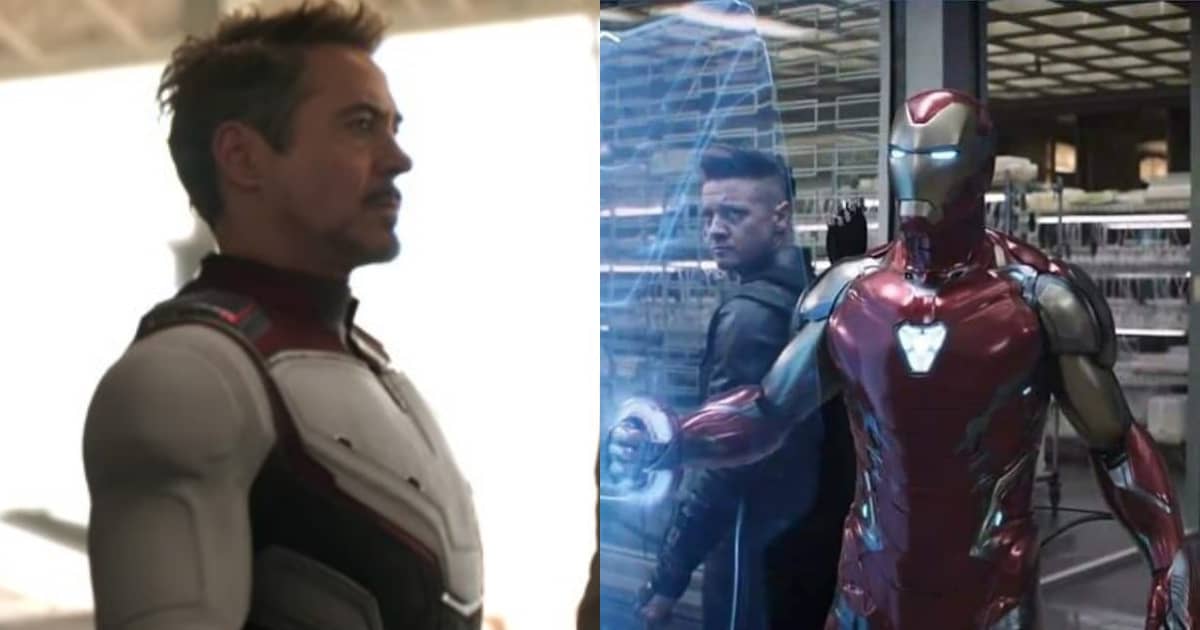 Avengers: Endgame is not so far from us now, and the film is going through its final phase of marketing, practically giving away everything from the first half of the movie. This is a movie that should not be spoiled for anyone as it is a special event that everyone has been waiting for since forever. But sadly, there are still people who will not restrain themselves from telling others if they found out any key aspect of the film.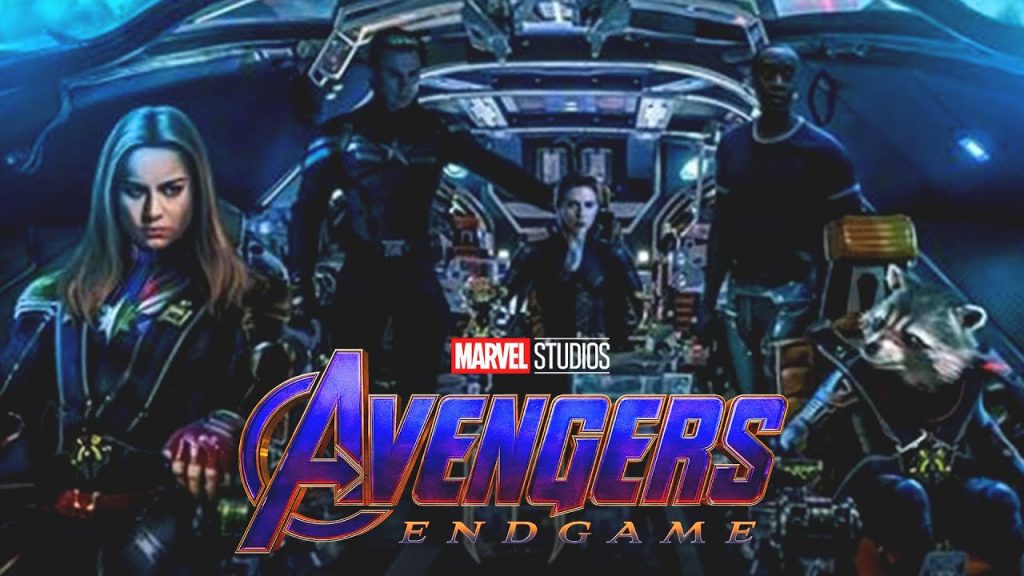 Even major websites have stopped giving away any spoiler in their posts as we all understand what this film means for us. But people are not so kind as the ones who have found out a bit about this film are giving those little details away through various mediums of social media. Nowhere is safe now, and that is why people are actually fleeing various web portals such as twitter.
Here are a few fan reactions of the spoilers that have plagued social media: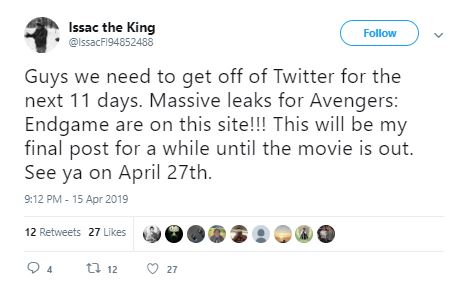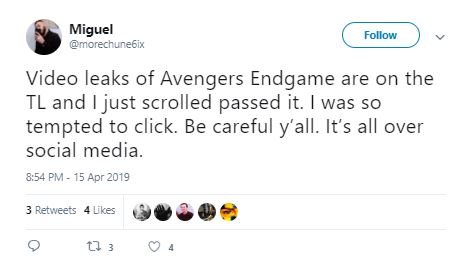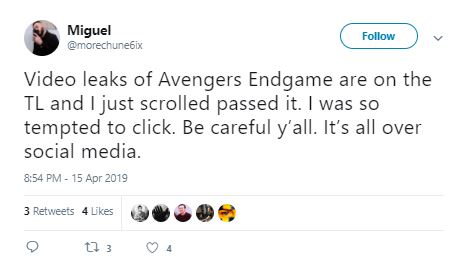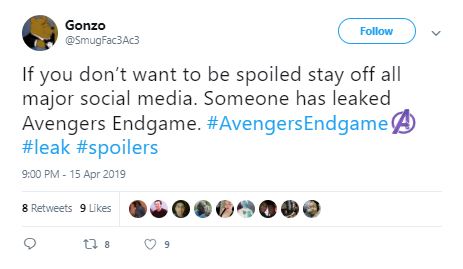 We're also very excited about this film so we will obviously not be giving away any more spoilers. We understand how important this movie is to everyone, so we support the no spoiler movement from here on out. No matter how much anyone tries, leaks still find their way out, so we just have to ignore any leak that we find, and obviously not tell others about it.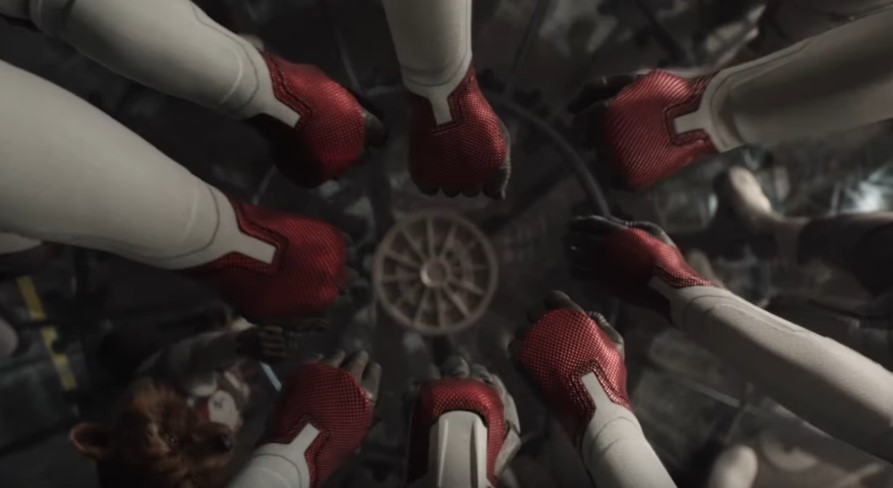 Joe Russo told Box Office Pro that they always encourage fans not to spoil these films in any way for other fans who haven't seen it. Here's what he said:
"At a certain point, I'm sure we'll write another letter this year that asks everyone to stay off the internet. I think this one has even more spoilers than the last one. This is a culture that wants everything now, and it's getting worse. The world is connected via social media, and information travels within seconds. If you've been following along with this narrative for 10 years, you're going to want to protect yourself. It's best to go in clean. I encourage people to go opening weekend because I'm sure everything is going to hit the internet the moment the movie hits the screen."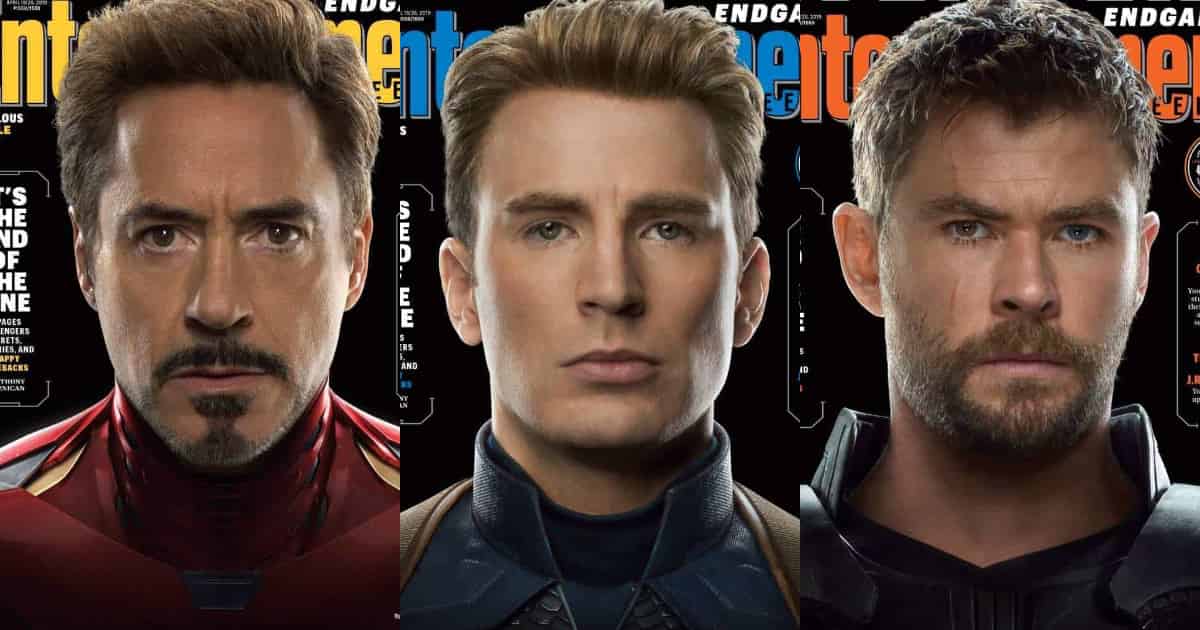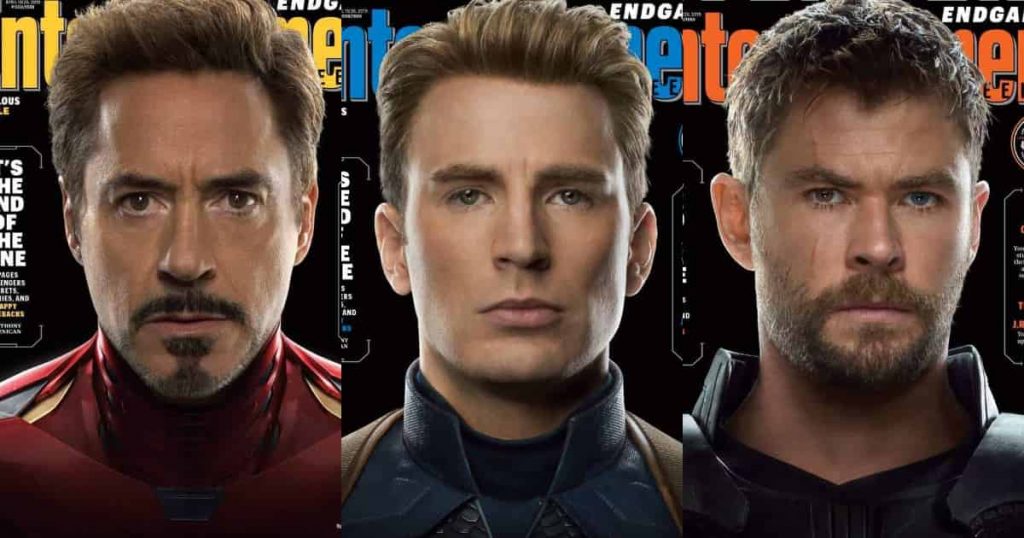 Avengers: Endgame is the biggest MCU event of all time. People are really excited about what this film brings on the table. MCU creatives have been really cautious trying to prevent anything from leaking so that this film is enjoyed in the way it should be.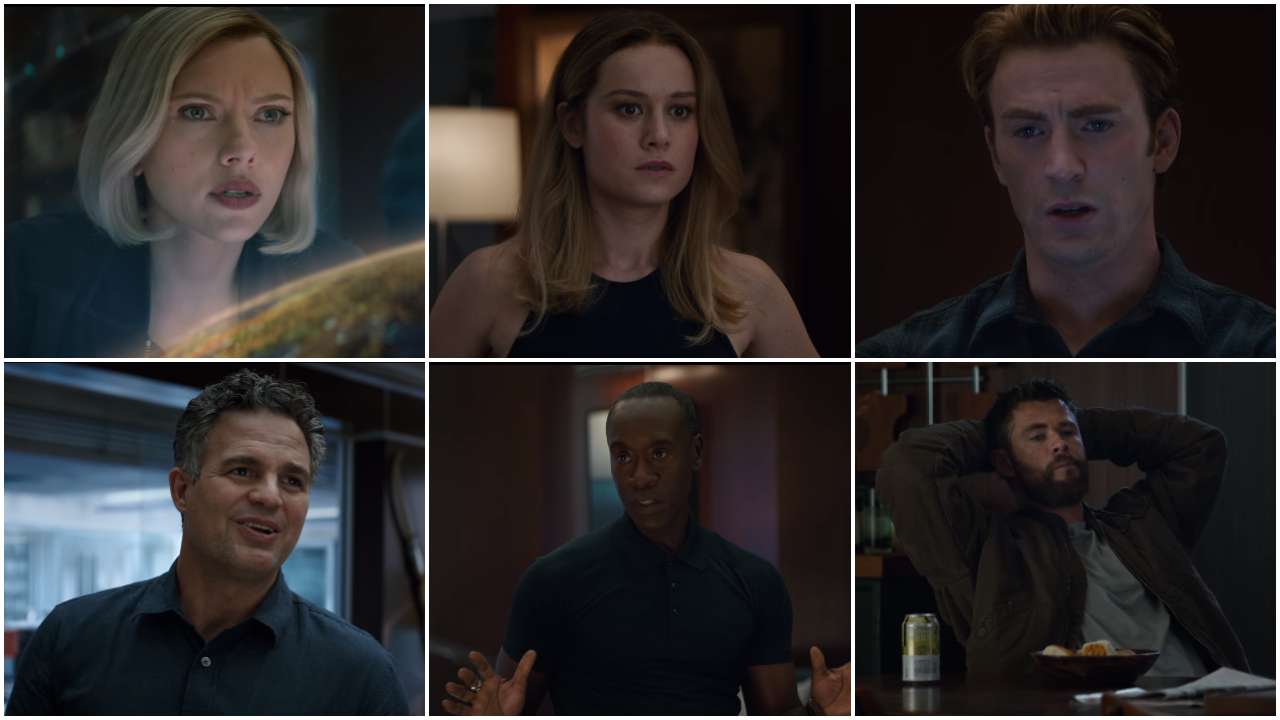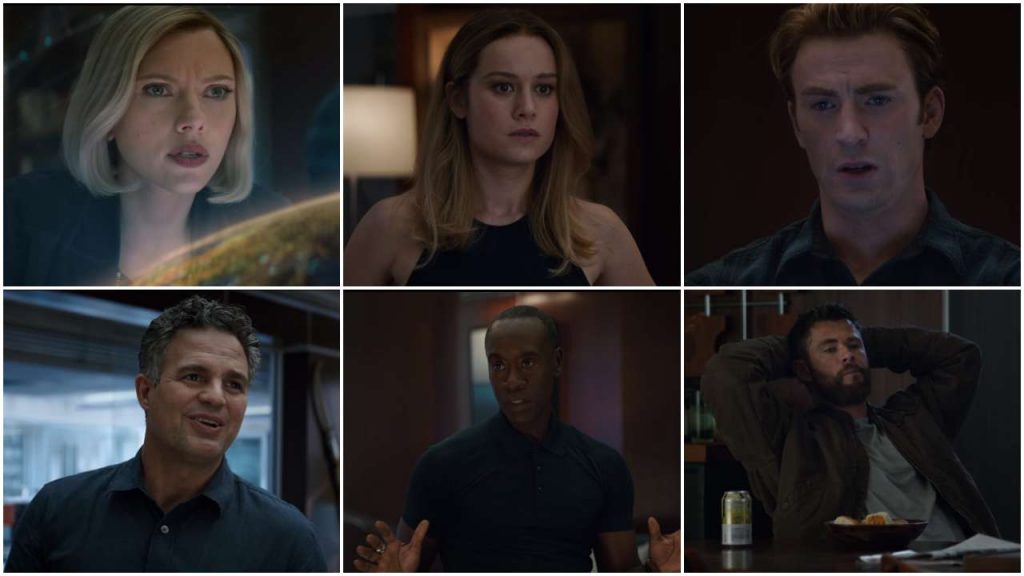 Directed by Joe & Anthony Russo, Avengers: Endgame will open on April 26, and it'll presumably star Robert Downey Jr., Chris Hemsworth, Mark Ruffalo, Chris Evans, Scarlett Johansson, Benedict Cumberbatch, Jeremy Renner Don Cheadle, Tom Holland, Chadwick Boseman, Paul Bettany, Tom Hiddleston, Idris Elba, Danai Gurira, Peter Dinklage, Benedict Wong, Elizabeth Olsen, Anthony Mackie, Sebastian Stan, Gwyneth Paltrow, Benicio del Toro, Josh Brolin, Pom Klementieff, Karen Gillan, Dave Bautista, Zoe Saldana, Vin Diesel, Bradley Cooper, Chris Pratt, Paul Rudd, Samuel L. Jackson, Cobie Smulders, Tessa Thompson, Evangeline Lilly, Aaron Taylor Johnson, Cate Blanchett, Michelle Pfeiffer, Michael Douglas, Tilda Swinton, Jeff Goldblum, Katherine Langford, Stellan Skarsgard, Ava Russo and Brie Larson.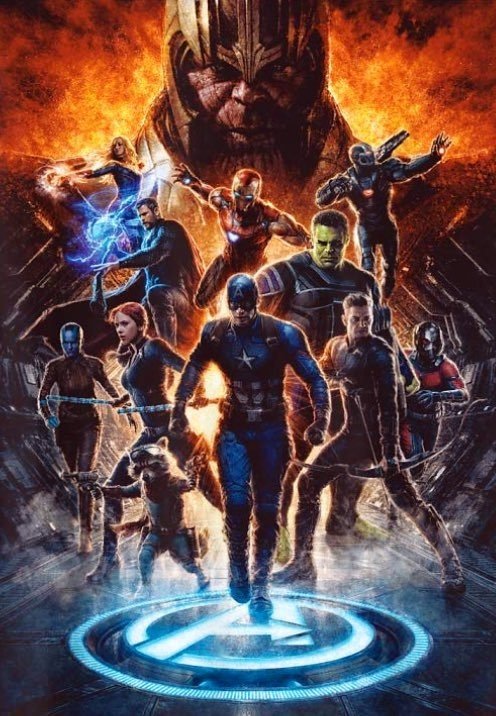 Here's the new synopsis of Avengers: Endgame:
"Thanos snapped his fingers in Avengers: Infinity War, and half the life in the universe instantly dissolved. Now a ragged group of surviving warriors, including Captain America, Black Widow, Iron Man, Thor, and the Hulk works to counteract the Mad Titan's genocidal action.
Since our heroes couldn't stop Thanos the first time, what makes them think they can win in a rematch? The answer may be in overwhelming power, thanks to Captain Marvel, or in the tiniest spaces between atoms accessible to Ant-Man. Avengers: Endgame will rewrite the Marvel Cinematic Universe as we know it. When it's all over, nothing will be the same."