Movies
MCU Stars Chris Hemsworth & Tessa Thompson Team Up to Wish Robert Downey Jr.
Marvel superstar Robert Downey Jr. celebrated his birthday yesterday. With a lot of people from around the world sending their lovely messages and videos for their beloved Iron Man, one that stood out came from two of his co-stars Tessa Thompson and Chris Hemsworth. We can see Tessa and Chris in the suits as they're shooting for their upcoming film Men in Black: International. The video is really interesting as both the co-stars are showering funny and lovely blessings on Robert. Check out the video here:
Happy birthday @RobertDowneyJr lots of love from all your avenger friends who are forever grateful for your awesomeness @TessaThompson_x pic.twitter.com/npXSIhu9rQ

— Chris Hemsworth (@chrishemsworth) April 4, 2019
A lot of his co-stars wished him in their respective styles as Mark Ruffalo posted a behind the scenes picture of him and Robert's character Tony and captioned it with 'Science Bros'. Robert is such an amazing person that everyone simply fell short of words while wishing him birthday. The man isn't only a great co-star but is also a wonderful friend off-set. The impact of Robert's presence on the set is really refreshing and lovely. The same was suggested by Anthony Russo in an interview. He had said: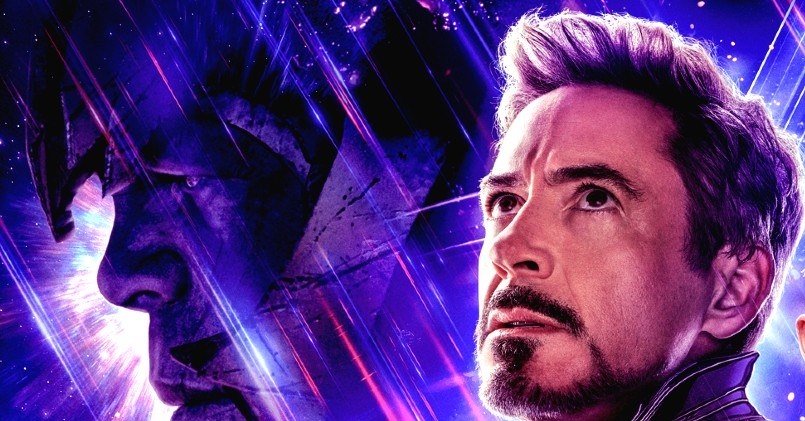 "Downey is such a remarkable performer. And, we really love him as a performer and what he's done with the character. The character started as a very narcissistic, self-centered character. His arc in the first movie was to just begin to take a step beyond that. But, we've continued him along that line in his journey that, he's had to the point where at the opening of Infinity War, his personal life is very thick."
"The stakes of his relationship with Pepper (Potts) are very high now. Also, the fact that he's had this mentor relationship with Peter Parker. It's as if his personal life is becoming fuller and more important to him than it ever had before. And that's an interesting counterpoint to his life as Iron Man. And, also his life as Iron Man is a potential threat to that personal life as well. What's happening with Tony Stark in this film is that he's beginning to feel the tension. Between those two things, and that's a difficult conflict for him."
Here are some of the best wishes from the fans around the world for Robert Downey Jr.: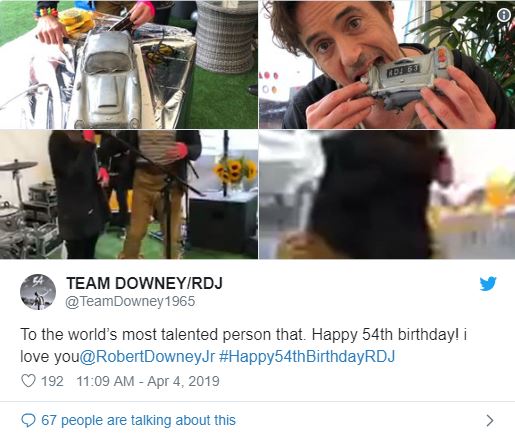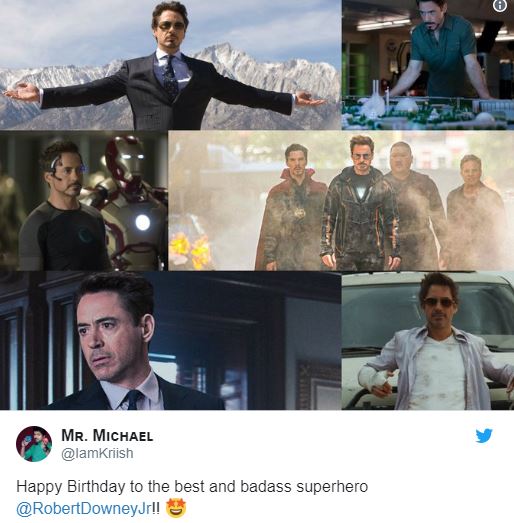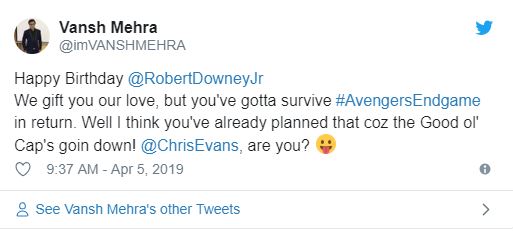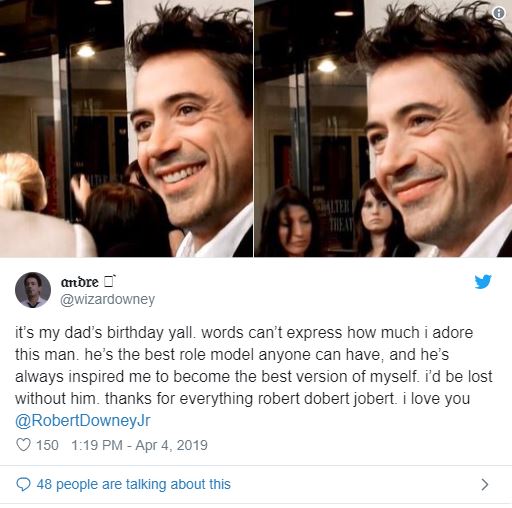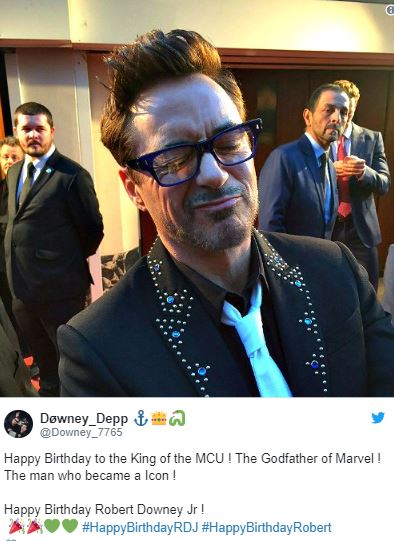 https://twitter.com/bestsofrdj/status/1113703803478597633
We don't know what is going to happen to Tony Stark after the events of Avengers: Endgame. And, in order to know that we should wait till April 26th.