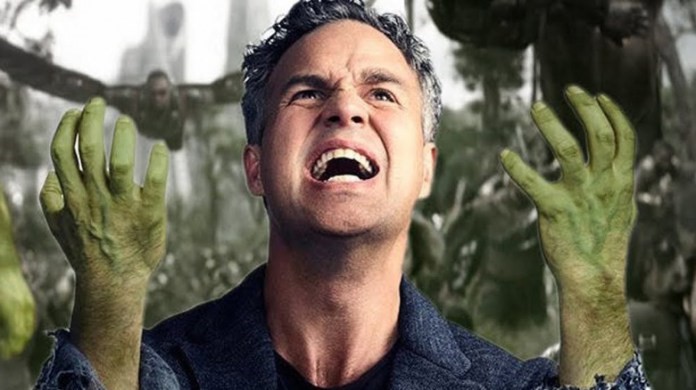 The Avengers was the movie that brought forward some major changes in the MCU and in Hollywood. Marvel has this gigantic family where people actually enjoy the company of each other and want to return for more & more projects. The actors working on these films actually form a major bond with each other that can never be broken. Now we know that many people have been added to the MCU family, but none of those will be as close to each other as the original 6 Avengers might be.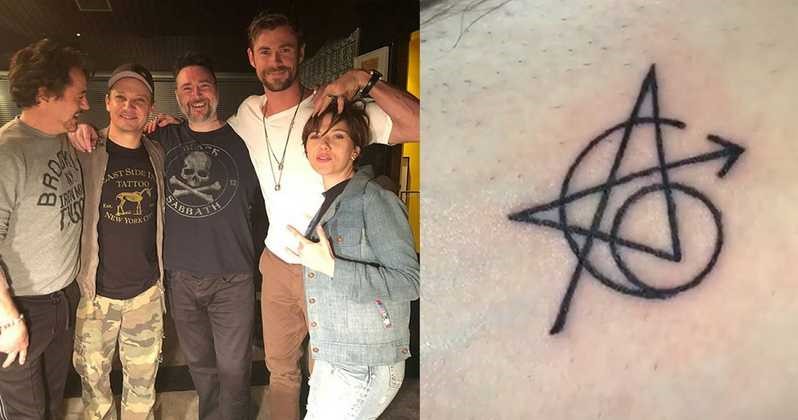 Just last year the news broke out that the original Avengers actually got matching Avengers Tattoos, but there was one of those 6 who actually declined the offer. Mark Ruffalo, the Spoiler King was the only Avenger who didn't get the tattoo that the other 5 Avengers cast members did. Until now, we didn't know what the real reason behind that was. Well, now we do.
Robert Downey Jr., Paul Rudd, Chris Hemsworth & Scarlett Johansson appeared on Jimmy Kimmel Live yesterday. And while it was a pretty long segment, Downey and Co got to talking about the whole Tattoo thing and Kimmell asked the reason why Ruffalo denied getting the tattoo that the other 5 got. Here's what Robert Downey Jr. and ScarJo replied:
"Downey – He declined, at his own peril. We're not some psycho marine squad.

Johansson – I guess he said yesterday that he's afraid of needles, but he didn't say that before, just made it, it seemed like he was really judgemental."
Listening to this Jimmy Kimmell just broke into laughter like the rest of us and here's what he replied:
"The Hulk is afraid of needles."
Well in this scenario, the Hulk is also afraid of Dog poop. Back in 2018 when Ruffalo appeared on The Graham Norton Show, he revealed that one of his major fears was someone running behind him with dog poop on a stick. Well, all we can say is Mark Ruffalo is a pretty funny guy in his own way. He is totally unique and that is why we love him. What's even funnier is that all the silly things actually happen to him.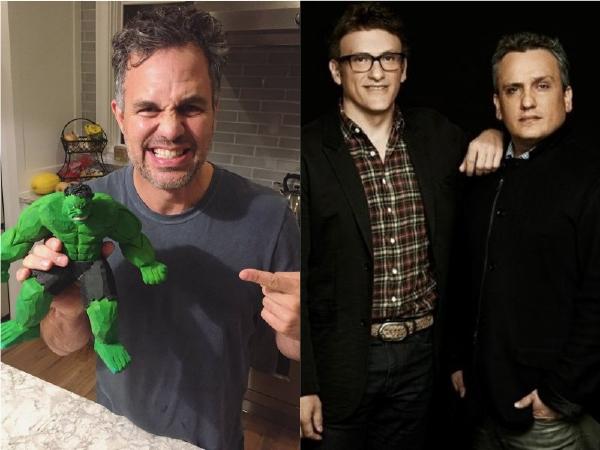 Leaving Instagram Live turned on in his phone during Thor: Ragnarok's premiere is something that only Ruffalo could do. Telling people that many Avengers are going to die way before Infinity War's release is also something that Ruffalo could do. Marvel has just stopped giving him the full scripts of the movies, and that logically seems to be a great move. But despite all this, everyone would agree to the fact that Mark Ruffalo is a tremendous actor and we would seriously miss him if Avengers: Endgame is his last movie.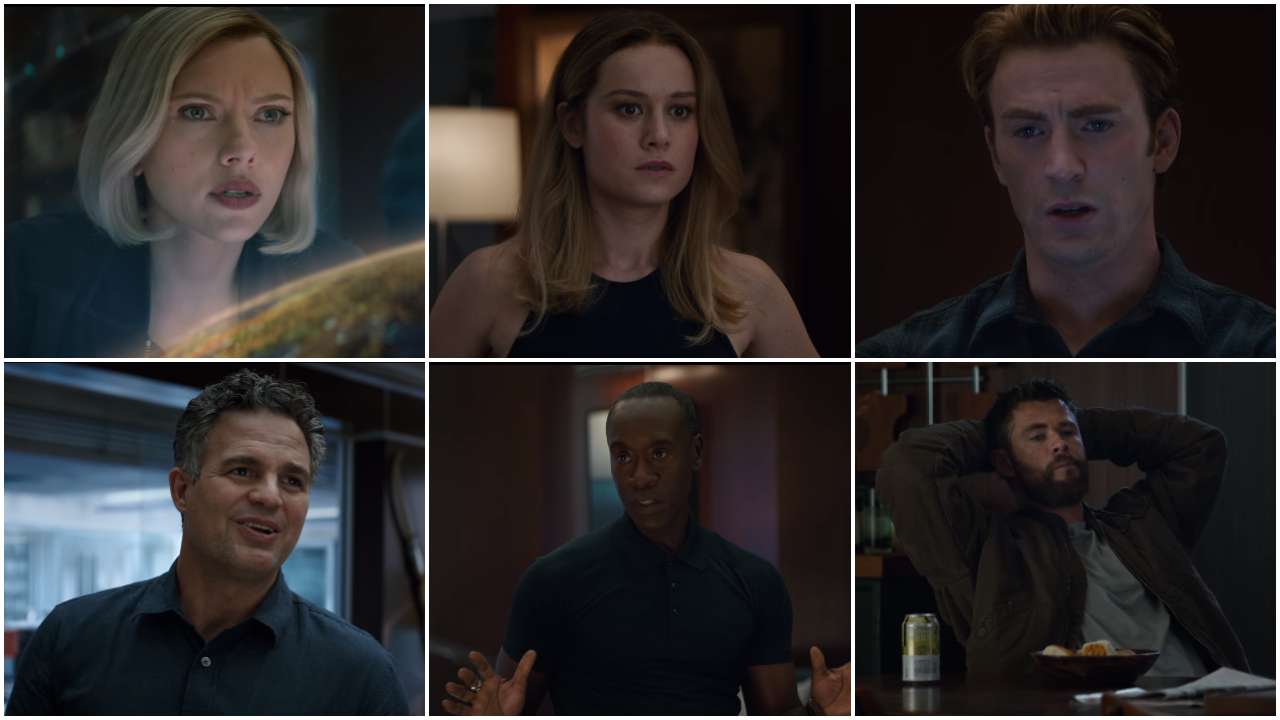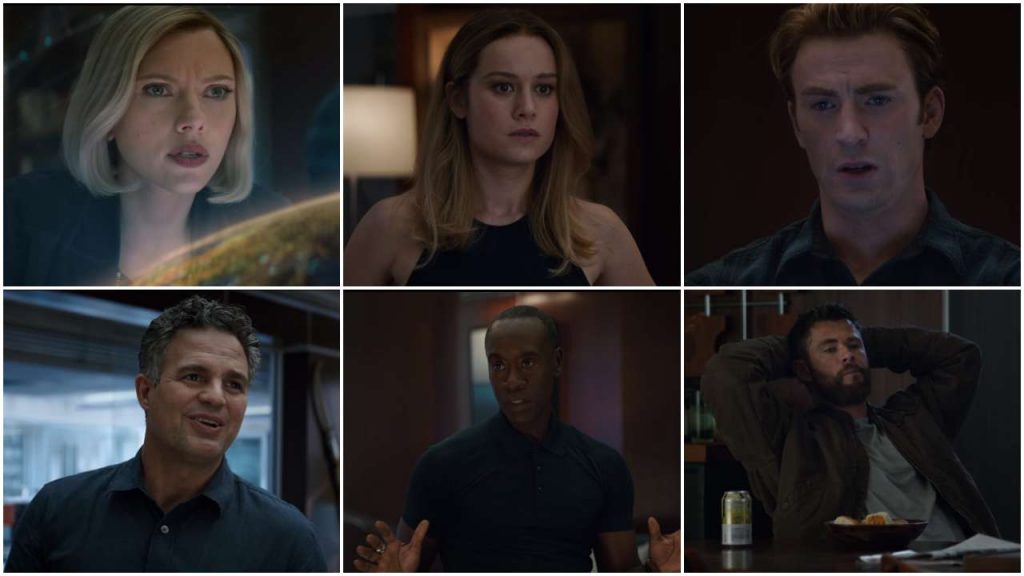 Directed by Joe & Anthony Russo, Avengers: Endgame will open on April 26, and it'll presumably star Robert Downey Jr., Chris Hemsworth, Mark Ruffalo, Chris Evans, Scarlett Johansson, Benedict Cumberbatch, Jeremy Renner Don Cheadle, Tom Holland, Chadwick Boseman, Paul Bettany, Tom Hiddleston, Idris Elba, Danai Gurira, Peter Dinklage, Benedict Wong, Elizabeth Olsen, Anthony Mackie, Sebastian Stan, Gwyneth Paltrow, Benicio del Toro, Josh Brolin, Pom Klementieff, Karen Gillan, Dave Bautista, Zoe Saldana, Vin Diesel, Bradley Cooper, Chris Pratt, Paul Rudd, Samuel L. Jackson, Cobie Smulders, Tessa Thompson, Evangeline Lilly, Aaron Taylor Johnson, Cate Blanchett, Michelle Pfeiffer, Michael Douglas, Tilda Swinton, Jeff Goldblum, Katherine Langford, Stellan Skarsgard, Ava Russo and Brie Larson.
Here's the new synopsis of Avengers: Endgame:
"Thanos snapped his fingers in Avengers: Infinity War, and half the life in the universe instantly dissolved. Now a ragged group of surviving warriors, including Captain America, Black Widow, Iron Man, Thor, and the Hulk works to counteract the Mad Titan's genocidal action.
Since our heroes couldn't stop Thanos the first time, what makes them think they can win in a rematch? The answer may be in overwhelming power, thanks to Captain Marvel, or in the tiniest spaces between atoms accessible to Ant-Man. Avengers: Endgame will rewrite the Marvel Cinematic Universe as we know it. When it's all over, nothing will be the same."