Movies
Avengers: Endgame Directors Thank Fans For Record-Breaking Opening Weekend
Even before the release of the movie, we all knew that Avengers: Endgame would break a lot of records but we didn't know that fans would bring in such a gigantic wave of love for this film. There are a lot of records which have been smashed by Avengers: Endgame, the highest of them being $1.2 billion opening weekend globally and a stateside debut of $350 million. It has won the biggest numbers in comparison to all 44 existing markets in the world.
Remarkably, Endgame is playing on a record 4,662 screens and has also become the biggest opener at the domestic box-office with $156.7 million. On top of that, it also claimed the title of the biggest Thursday preview of $60 million dethroning Disney's very own Star Wars: The Force Awakens.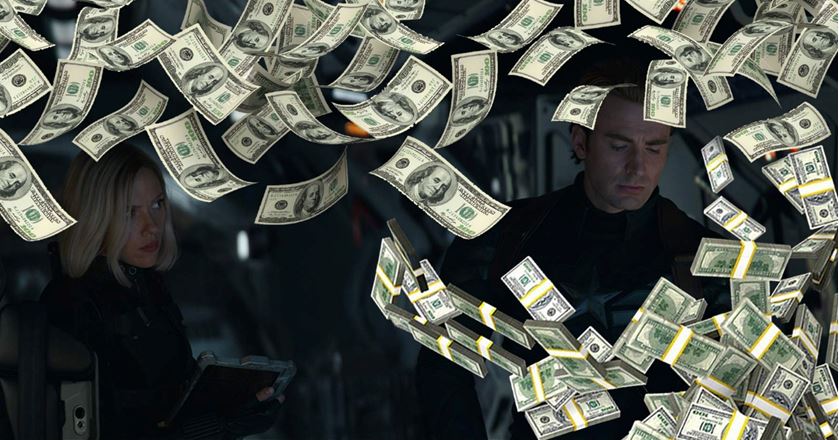 Among several records that the movie has smashed and torn-apart, it has now become the fastest movie to collect $100 million domestically, as it achieved this in just 17 hours. Yes, isn't it scary! Well, it is because it also the quickest to reach $200 million (in two days), $300 (in three days), and $350 million (again, in three days). After receiving immense love and affection from fans, Russo Brothers took to Twitter to express their gratitude. They tweeted,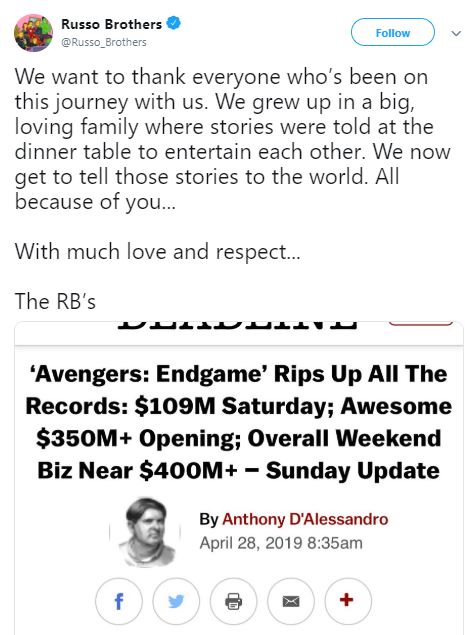 "We want to thank everyone who's been on this journey with us, the Russo brothers tweeted Sunday. As we grew up in a big, loving family where stories were told at the dinner table to entertain each other. We now get to tell those stories to the world. All because of you… with much love and respect… The RB's."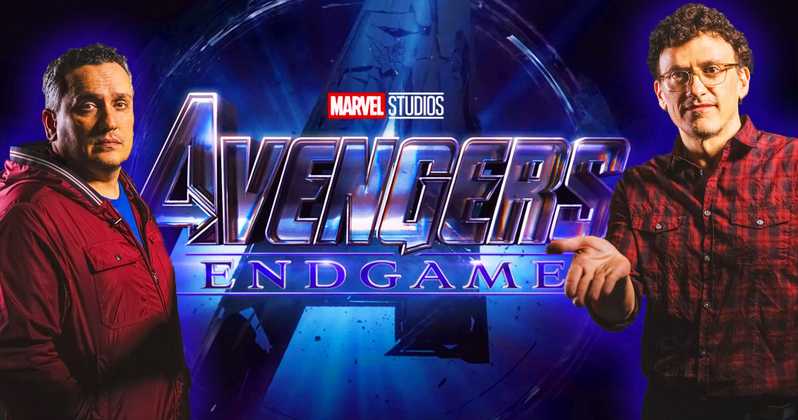 After Endgame, as we all know, Russo Brothers will leave the Marvel building for some time. They've already mentioned this a lot of times in previous interviews and have come up with this revelation again in an interview with Games Radar. Anthony said,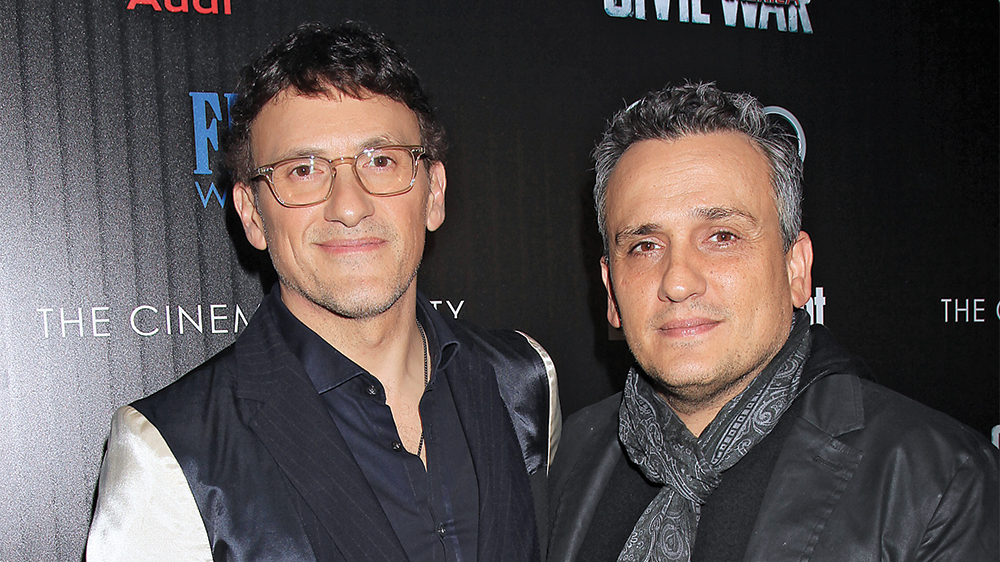 "It's our endgame, at least for now. We don't have any plans for now to make any more Marvel movies. It certainly may come up in the future at some point. We have a wonderful working relationship with [Marvel Studios] and a great passion for what they're doing."
So, if you haven't seen this incredibly built movie then you should watch it NOW. Avengers: Endgame is currently running great in theaters.