Movies
Sherlock Holmes 3 Release Date Delayed By a Year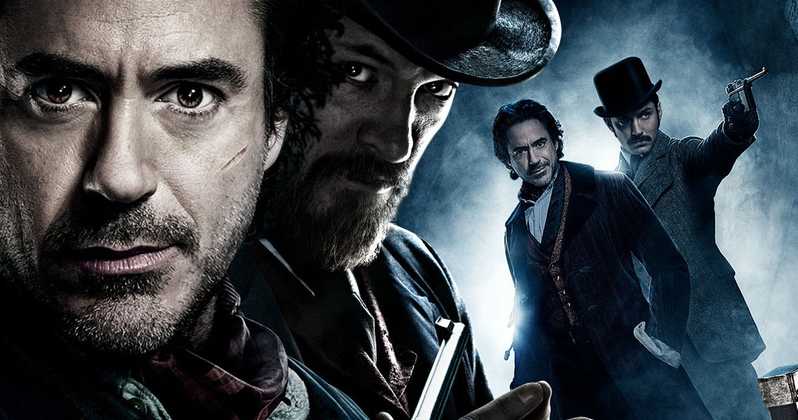 Sherlock Holmes 3 Release Date:
Robert Downey Jr. sure has established himself as one of the greatest actors currently working in Hollywood, but for the last few years, he hasn't been anything more than Iron Man. We do love him as Tony Stark and he will be Iron Man for an eternity, but we sure want to see him take on some more personas in his career. From what it looks like now, that's exactly what Robert Downey Jr. is looking to do beyond Avengers: Endgame. Beyond MCU, his next big name movie is going to be Sherlock Holmes 3.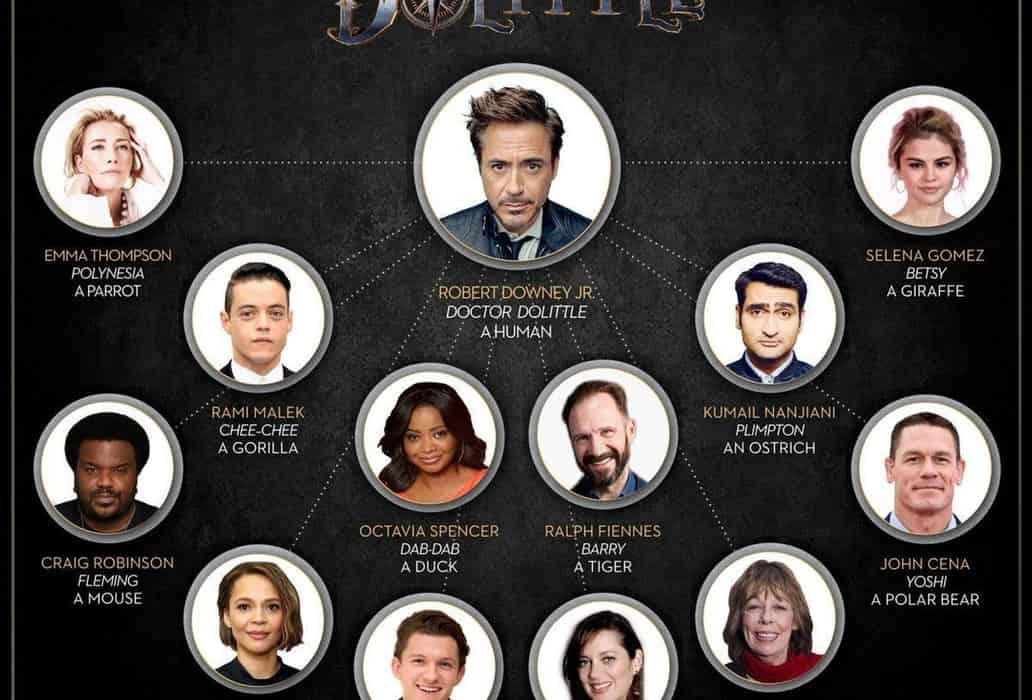 Downey is looking at a career beyond Marvel now and he is already attached to a setup roles for the next 3-4 years. The first movie that he will appear in after Endgame is going to be the Jaime Foxx directed All-Star Weekend. But his next big movie is going to be out on January 17, 2020, as he will co-star with the likes of Rami Malek, Carmen Ejogo, Octavia Spence, Tom Holland and John Cena in The Voyage of Doctor Dolittle. But that isn't the big movie that people are most excited about.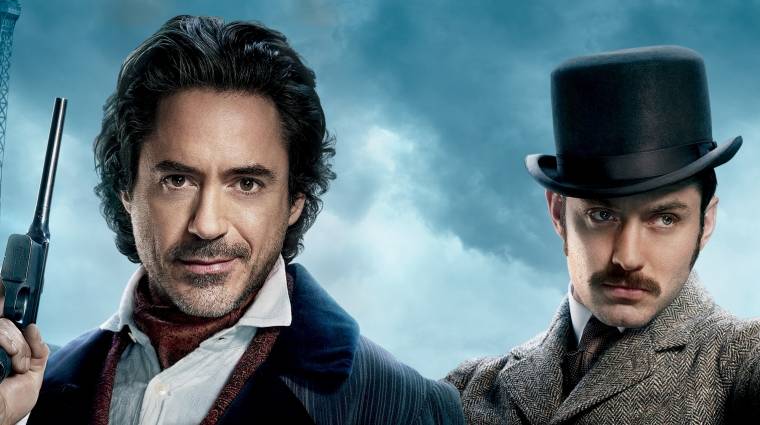 Apart from Iron Man, people love Downey as the greatest Detective Sherlock Holmes, and all of us have been wanting to see him return as the character for so long. But unfortunately, we will have to wait a bit longer. WB originally scheduled Sherlock Homes 3 for December 25, 2020 release, but due to some reason, that is not when the film will come out. According to a new tweet from Exhibitor Relations Co., the Robert Downey Jr. and Jude Law starrer Sherlock Holmes 3 will now come out on December 22, 2021.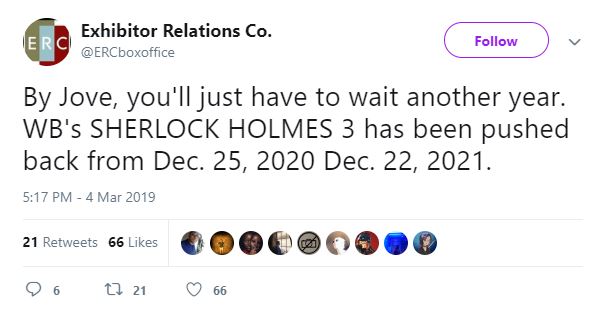 The first two Sherlock Holmes movies were widely acclaimed by fans and critics as everyone loved RDJ in the avatar of Sherlock Holmes and Jude Law as Dr. Watson. Just after Iron Man hit the theatres in 2008, Robert Downey Jr. starred in Guy Ritchie's Sherlock Holmes in 2009, along with Jude Law, who co-starred as Dr. Watson.
The movie was based on the script of Anthony Peckham, Michael Robert Johnson, and Simon Kinberg. The pair of Downey and Law created wonders, was a big hit at the box office, and an obvious sequel to the movie was fast-tracked very soon.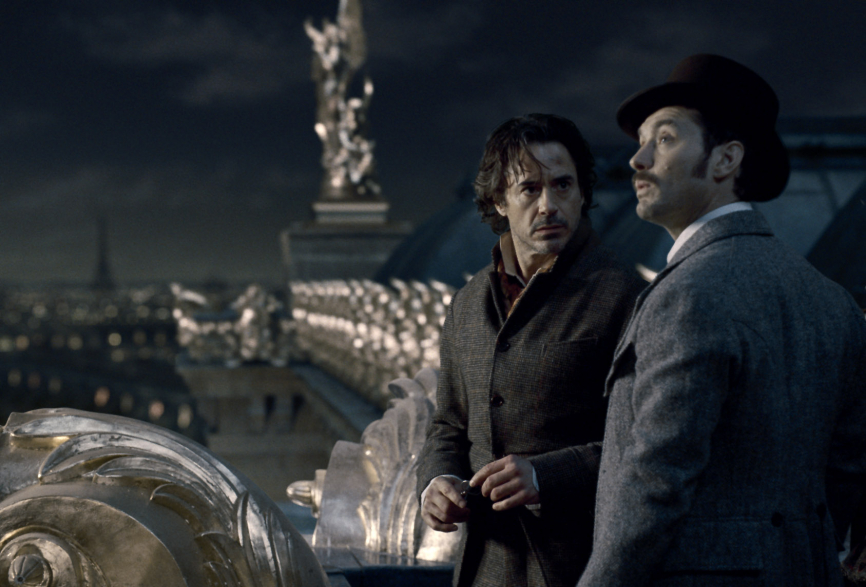 We got to see Downey return to the sequel Sherlock Holmes: A Game of Shadows along with Jude Law as Holmes and Watson respectively in December 2011. This time around, Jared Harris also gave an iconic performance as the legendary Sherlock Holmes villain, James Moriarty. The sequel was not as well received by the critics as the first one was, but it still went on to make the big bucks.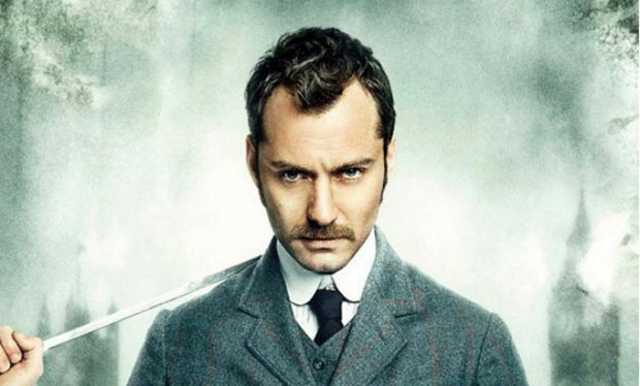 The first Sherlock Holmes made $524 Million at a production budget of $90 Million, and the second one brought in $545 Million. So the two movies have clearly been profitable and the fans have been waiting to see the third one. It will obviously bring Robert Downey Jr. back as the infamous detective and Jude Law as his companion Dr. John Watson. Here's what Law had to say about the plot of the film in an interview last year: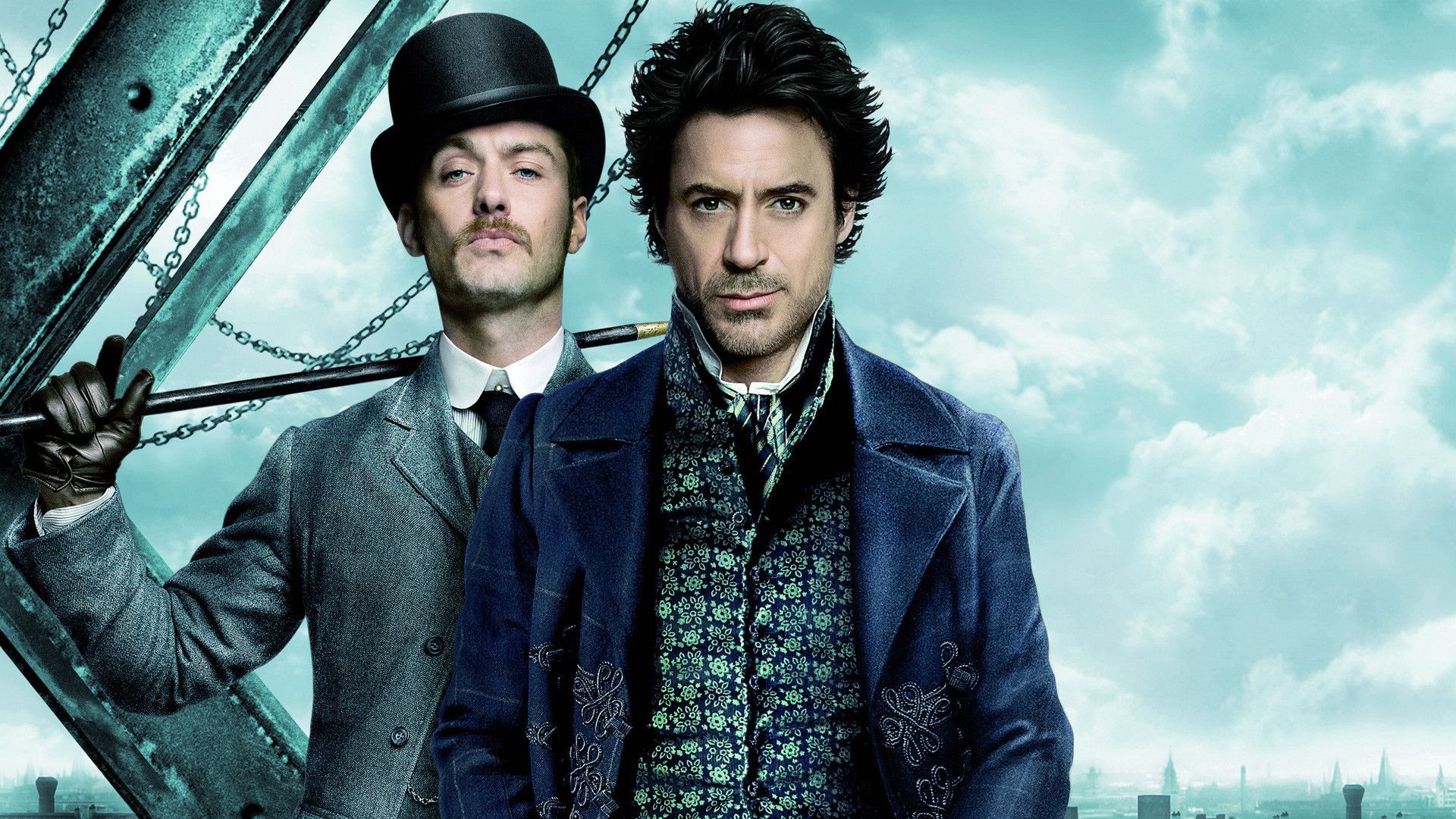 "We hope to propel the story forward. As always, the essence of the story is their codependency. We're going to examine — since it's been several years since we've seen them — we're going to play up the fact that they haven't seen each other for a long time either."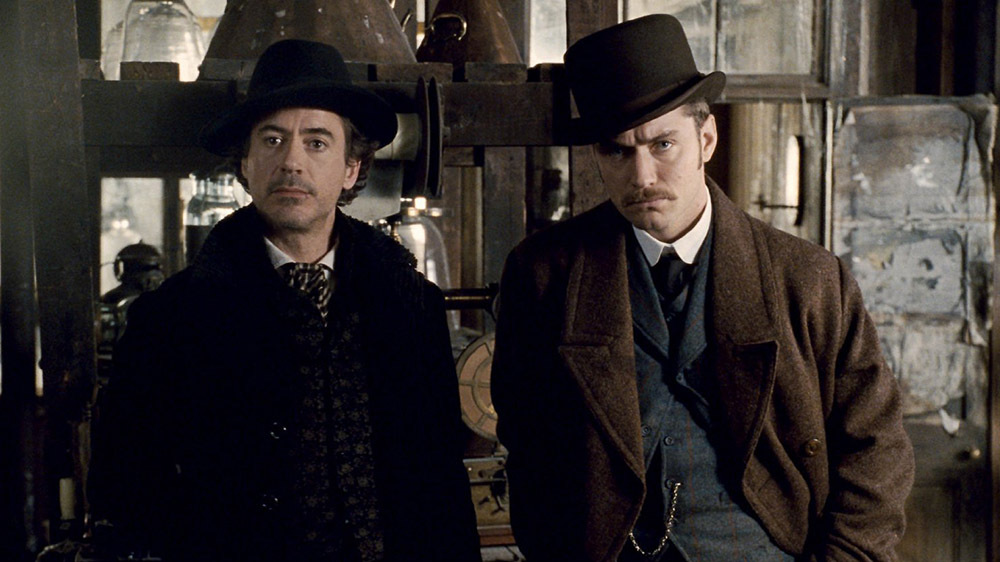 So given that Holmes was clearly shown to be alive by the end of Sherlock Holmes: A Game of Shadows and the conclusion was left open-ended, what Jude Law said does fall in line with the previous ending. What would be interesting is to see Watson unite with Holmes after a long time as this is when he will actually find out that Holmes has been alive all this time. That's going to really piss him off. So, that is a pretty intriguing story arc there. Let's see what WB does with this one.