Movies
Avengers: Endgame – 5 Big Name Heroes Arrive in Shanghai in New Promo Art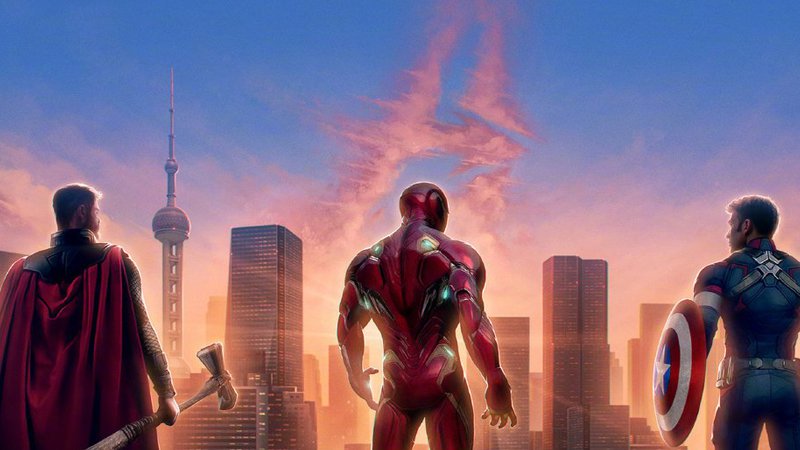 Well, we don't need to tell you about the big worldwide marketing push that Avengers: Endgame is getting currently. First, we had the "Avenge the fallen" posters, then we got two featurettes, then recently a big Chinese poster was released with all the dusted characters in it as well, and now we've got another promo art for an event in China.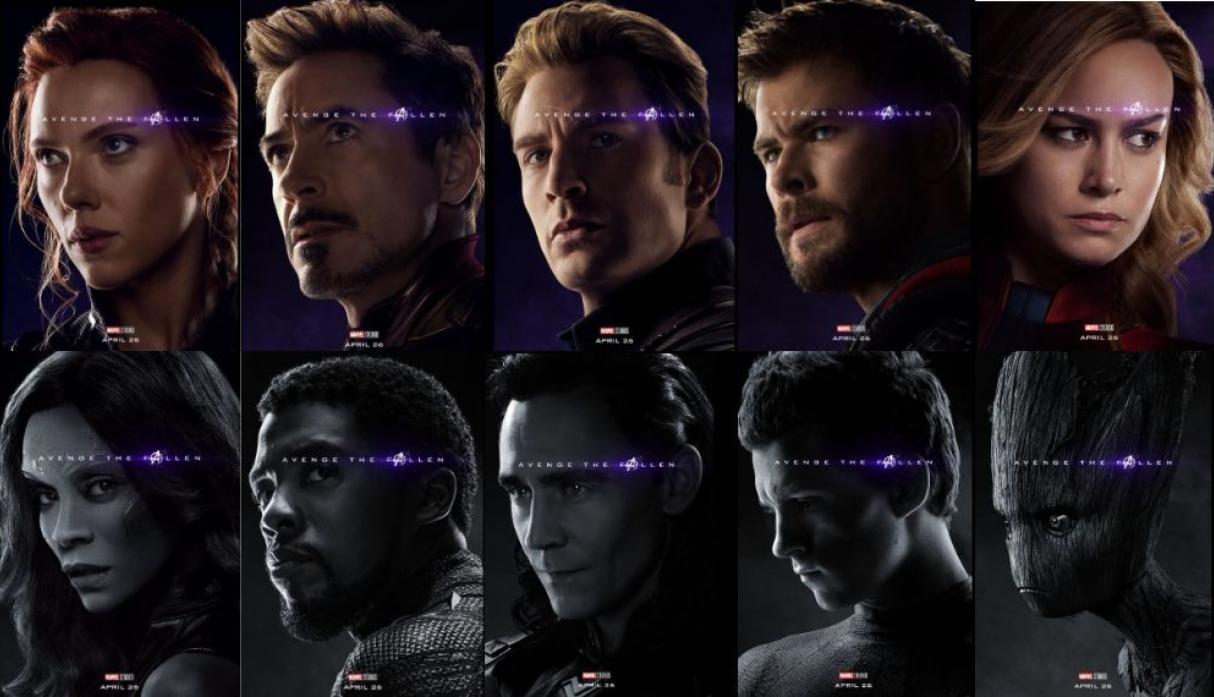 Well talking about China, the people who were looking forward to this film should be really excited about it as it is opening at the same time that it opens for the rest of the world. In fact, China has an April 24 release date, which means that the Chinese people would actually get to see the film 2 days before most countries in the world. What's even better is that the Box Office will be bludgeoned.

Infinity War had a massive worldwide opening of $640 Million, but the film opened two weeks later in China. The Chinese opening weekend amounted to $200 Million so in total Infinity War's opening weekend was $840 Million. It could have actually been more, since in 2 weeks of time, piracy also makes a bit of an impact.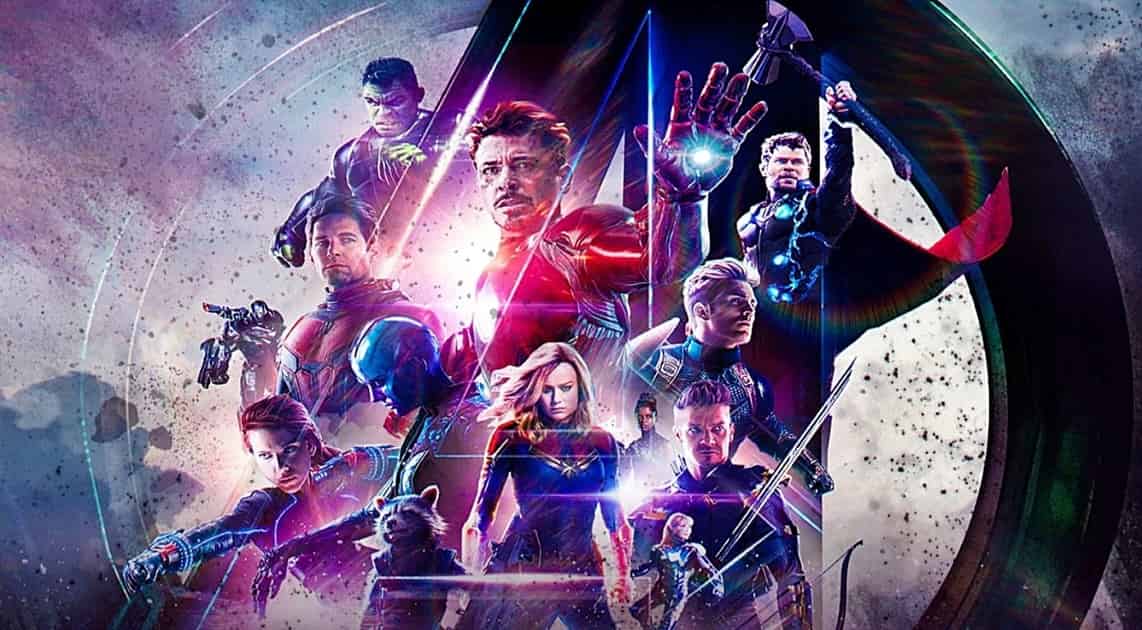 But this won't be a problem in 2019 as Avengers: Endgame is coming out at roughly the same time in all the big markets throughout the world. US and China will contribute to some massive openings, and the rest of the countries will also pitch in greatly. So, Marvel could actually be looking at an opening weekend much higher than $840 Million.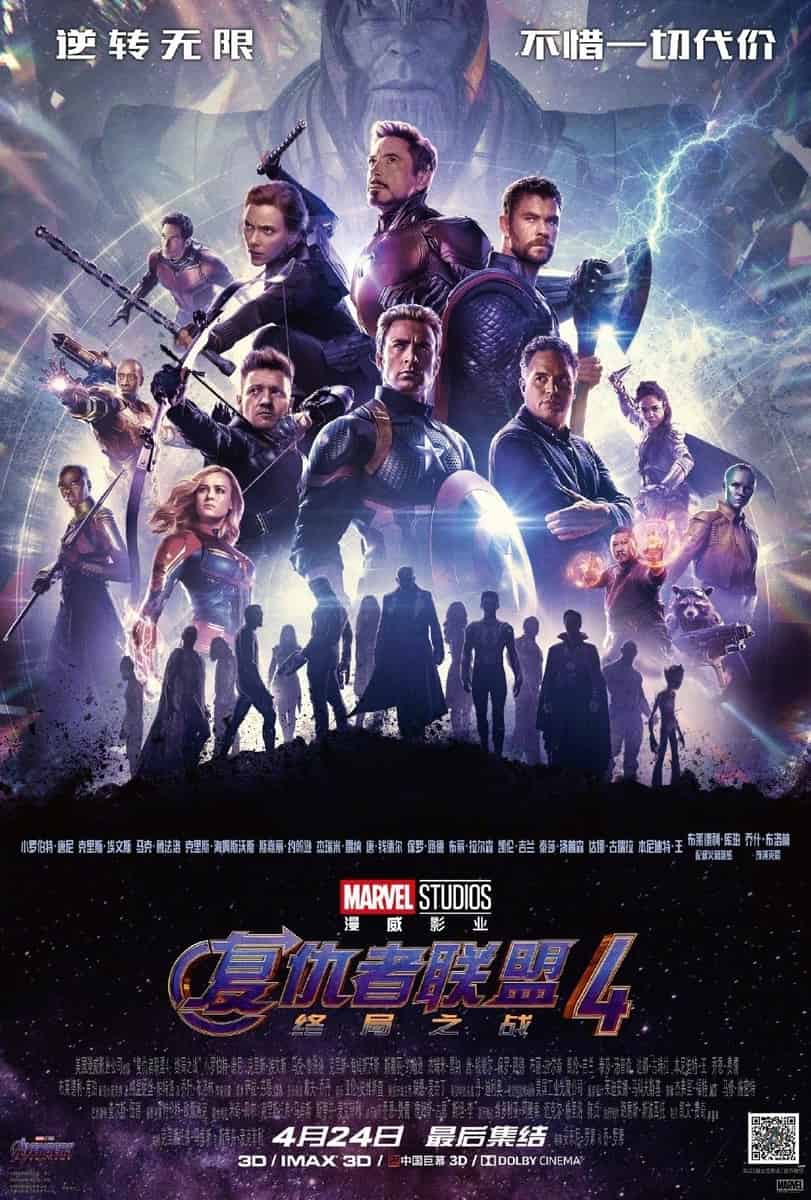 China has had a huge impact upon the Box Office numbers of all the Superhero movies that have come out in recent months. Venom became huge because of China, Aquaman also got great contributions from China along with the rest of the world and Captain Marvel was very effective in China as well. So, knowing that there is a massive market out there in the country that holds the world's largest population, Marvel is obviously looking to push Avengers: Endgame.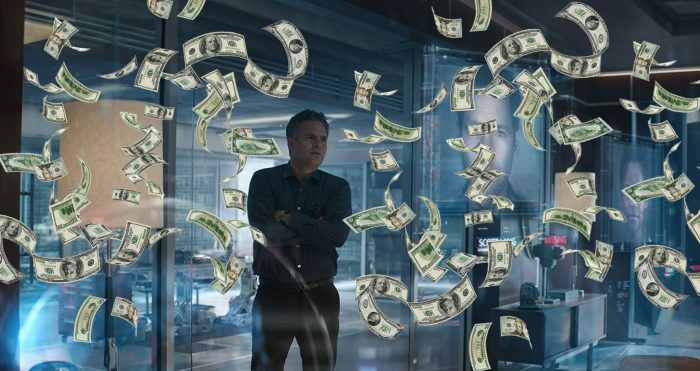 Don't be surprised if Avengers: Endgame actually makes $250 Million off of China within the first weekend itself, because remember, China will get a long weekend that actually begins from Wednesday, as opposed to other countries where the weekend starts either at Thursday nights or mostly Friday. With the marketing push for China, we are obviously getting new posters. What we have now is a new promo art that highlights the 5 key male contenders of the Avengers roster. Take a look at the 5 big name Avengers who have arrived in Shanghai, China: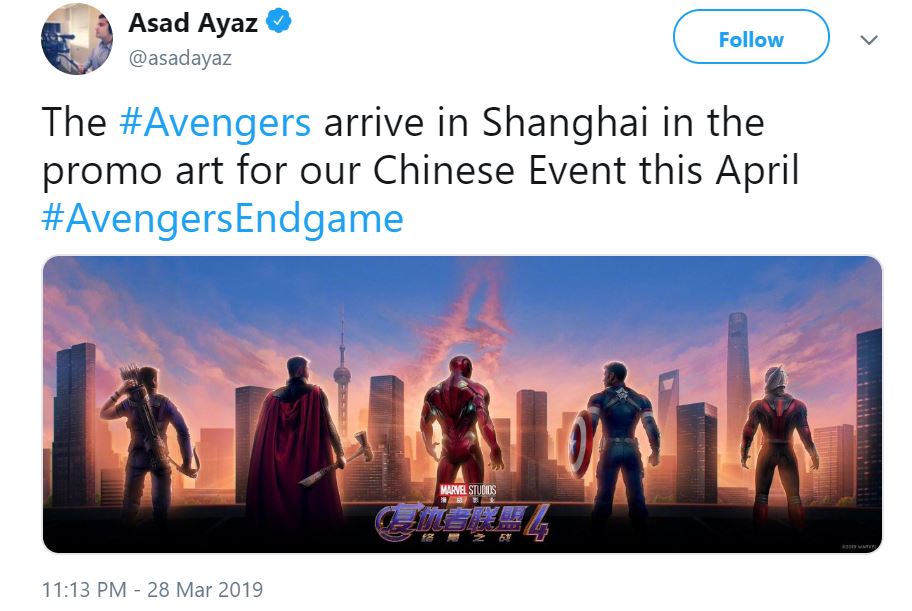 Moving from Left to right, we've got Ronin, Thor, Iron Man, Captain America & a funny looking Ant-Man. There's the big cloudy "A" of the Avengers in the background. This promo art actually features the 5 most prominent characters of the upcoming film. Sure, the original 6 are going to be featured much more, but the likes of Ant-Man and Captain Marvel will also play a very hefty and crucial role.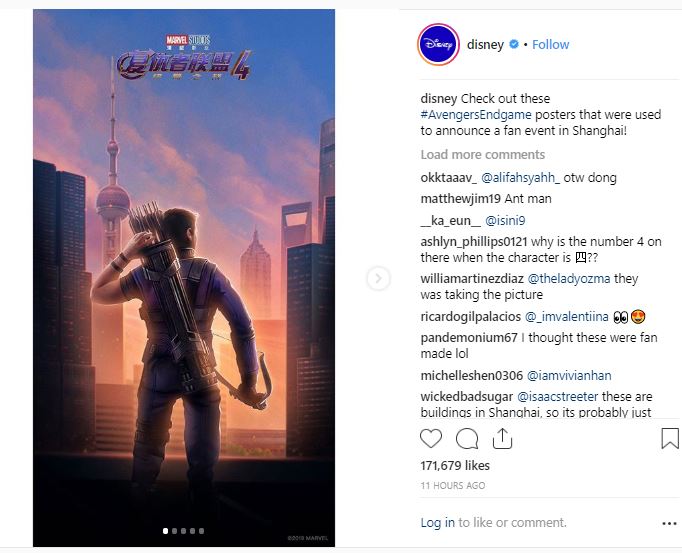 Directed by Joe & Anthony Russo, Avengers: Endgame will open on April 26, and it'll presumably star Robert Downey Jr., Chris Hemsworth, Mark Ruffalo, Chris Evans, Scarlett Johansson, Benedict Cumberbatch, Jeremy Renner Don Cheadle, Tom Holland, Chadwick Boseman, Paul Bettany, Tom Hiddleston, Idris Elba, Danai Gurira, Peter Dinklage, Benedict Wong, Elizabeth Olsen, Anthony Mackie, Sebastian Stan, Gwyneth Paltrow, Benicio del Toro, Josh Brolin, Pom Klementieff, Karen Gillan, Dave Bautista, Zoe Saldana, Vin Diesel, Bradley Cooper, Chris Pratt, Paul Rudd, Samuel L. Jackson, Cobie Smulders, Tessa Thompson, Evangeline Lilly, Aaron Taylor Johnson, Cate Blanchett, Michelle Pfeiffer, Michael Douglas, Tilda Swinton, Jeff Goldblum, Katherine Langford, Stellan Skarsgard, Ava Russo and Brie Larson.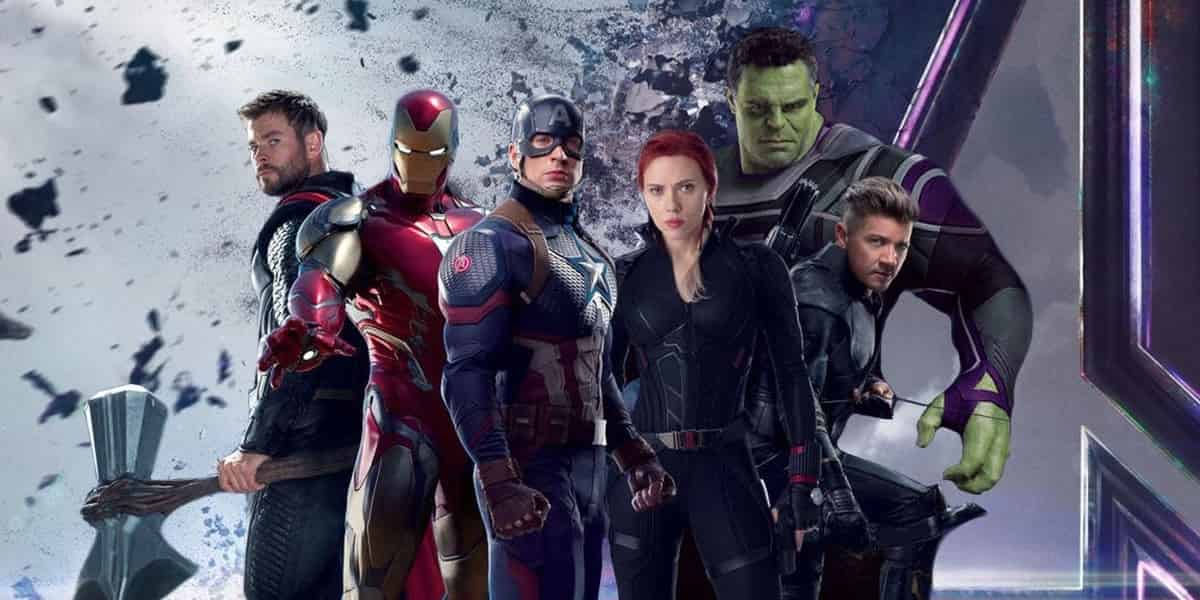 Here's the new synopsis of Avengers: Endgame:
"Thanos snapped his fingers in Avengers: Infinity War, and half the life in the universe instantly dissolved. Now a ragged group of surviving warriors, including Captain America, Black Widow, Iron Man, Thor, and the Hulk works to counteract the Mad Titan's genocidal action.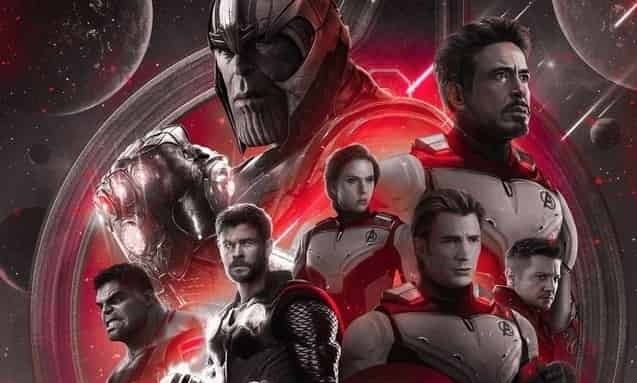 Since our heroes couldn't stop Thanos the first time, what makes them think they can win in a rematch? The answer may be in overwhelming power, thanks to Captain Marvel, or in the tiniest spaces between atoms accessible to Ant-Man. Avengers: Endgame will rewrite the Marvel Cinematic Universe as we know it. When it's all over, nothing will be the same."