Movies
Avengers: Endgame – People Aren't Able to Digest Hawkeye's Mohawk
We recently got the final trailer of the film Avengers: Endgame and one of the greater things many fans loved was the push for Hawkeye's new persona Ronin. In a trailer where the new footage comes at a premium, we sure did get an ample amount of Clint Barton. We get to see him teach archery to his daughter in the past, and in the very next moment, we see him as Ronin which suggests that he did lose his family with the Snap.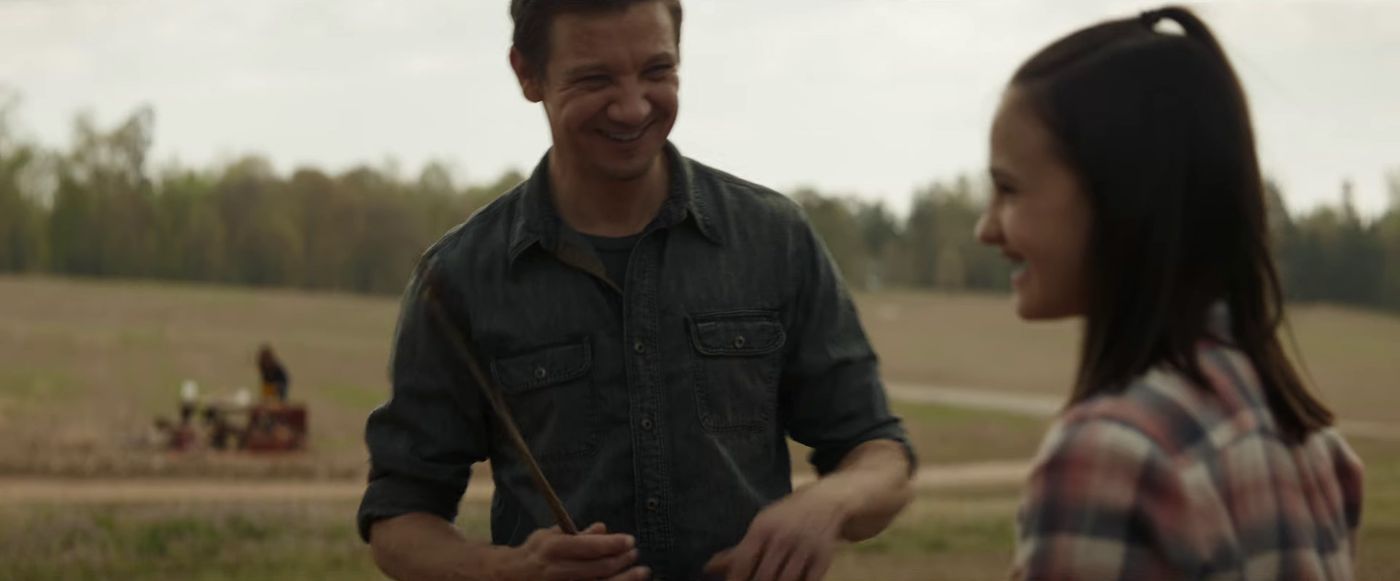 He was also seen on a mission running from an explosion that either he or someone else set up. This little scene of him running in a tunnel with red lighting seems to be an extension of the little still we saw in the Super Bowl TV Spot. Hawkeye is also seen drawing his arrow at someone, and besides that, we see a few shots of him at the Avengers facility before we get to see him in the Quantum Realm suit at the end.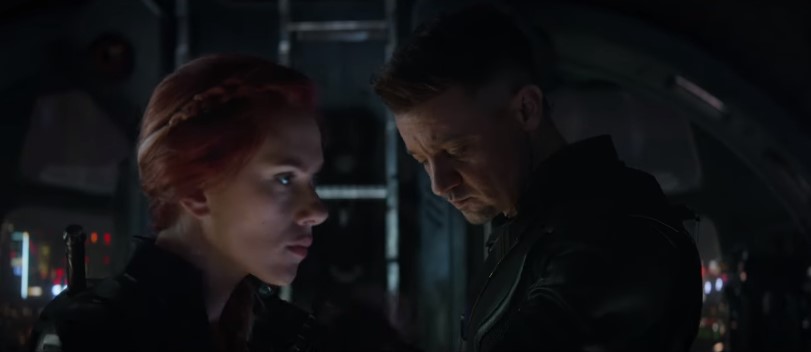 We are yet to know more about Hawkeye/Ronin in this film but what various fans aren't able to take in is the big Mohawk that he is sporting. Apparently, people are having mixed feelings since they are not able to figure out how exactly would a horrific disintegration of his family would result in him in getting a modern hairstyle like this. Here are a few reactions: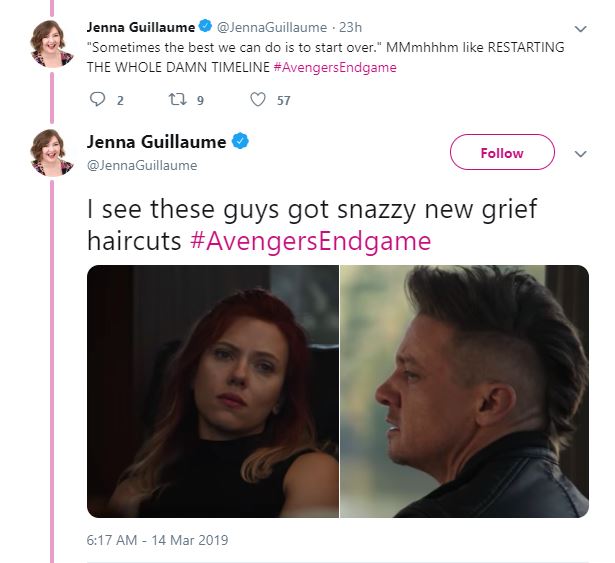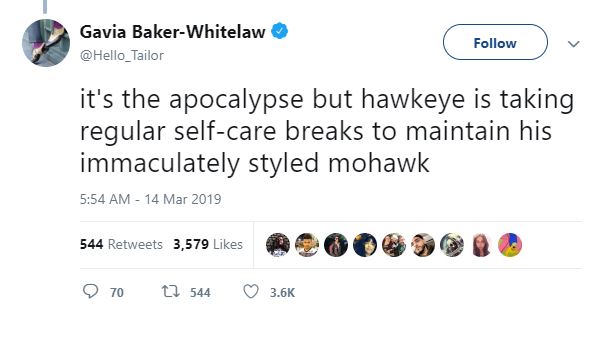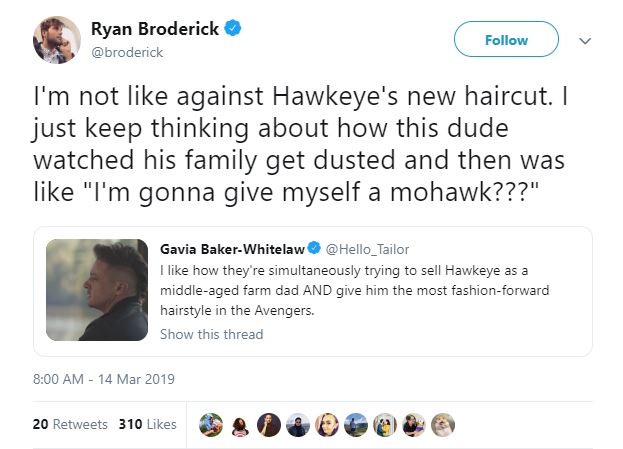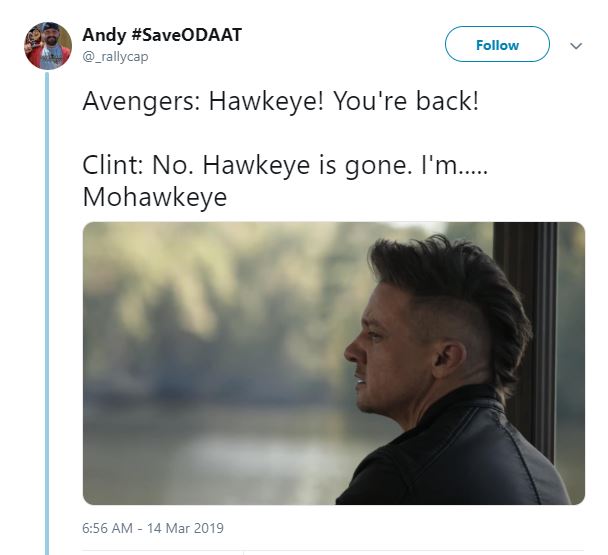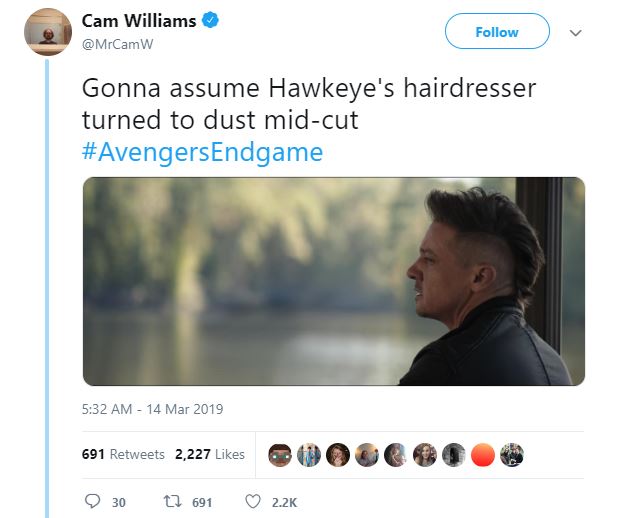 Well, this hairstyle is just a means to define his new Ninja persona, i.e. Ronin. But this is a hairstyle that would need a lot of maintenance if someone plans to keep it for a long while. At least it is awesome so let's not go into a lot of details and enjoy what we are getting. This will probably be Hawkeye's final outing in the MCU as well, so let's accept as much of the archer as possible.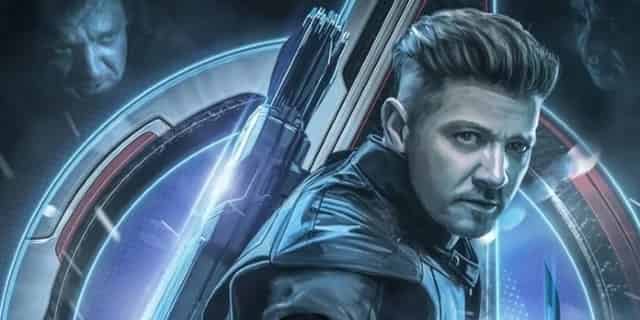 Seeing Hawkeye in action after Captain America: Civil War does feel nice. Hopefully, he does get a good amount of screen time and a justified ending, if it is indeed his final MCU movie. We'd love to see a Kate Bishop storyline, but if Avengers: Endgame is the "High-note" ending for Clint, then it is okay with us.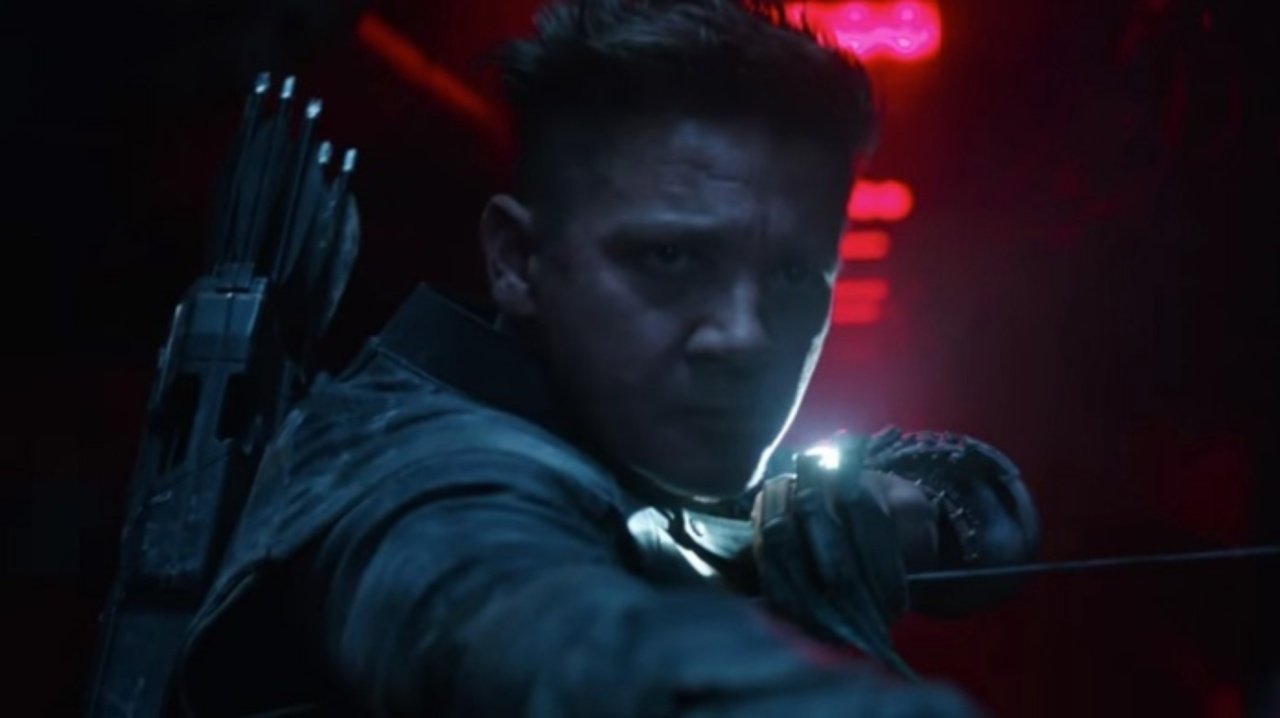 It will also be interesting to see how he reacts to the whole time travel concept and where does he get sent using the Quantum Realm suit. In the scene where he is seen running from the blast, we also see the mystery wrist device. That was the only time we see that in action. So hopefully it will have to be of some great use.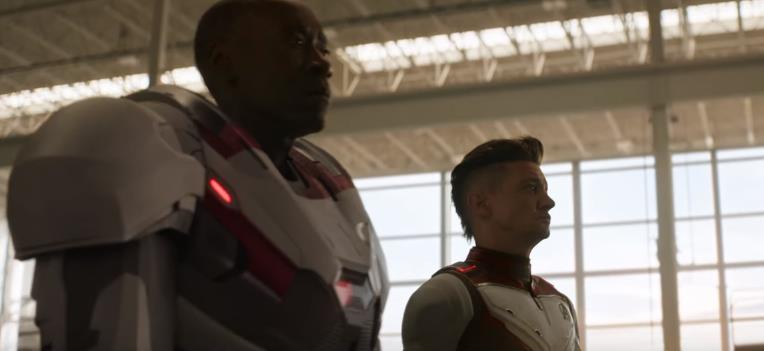 Directed by Joe & Anthony Russo, Avengers: Endgame will open on April 26, and it'll presumably star Robert Downey Jr., Chris Hemsworth, Mark Ruffalo, Chris Evans, Scarlett Johansson, Benedict Cumberbatch, Jeremy Renner Don Cheadle, Tom Holland, Chadwick Boseman, Paul Bettany, Tom Hiddleston, Idris Elba, Danai Gurira, Peter Dinklage, Benedict Wong, Elizabeth Olsen, Anthony Mackie, Sebastian Stan, Gwyneth Paltrow, Benicio del Toro, Josh Brolin, Pom Klementieff, Karen Gillan, Dave Bautista, Zoe Saldana, Vin Diesel, Bradley Cooper, Chris Pratt, Paul Rudd, Samuel L. Jackson, Cobie Smulders, Tessa Thompson, Evangeline Lilly, Aaron Taylor Johnson, Cate Blanchett, Michelle Pfeiffer, Michael Douglas, Tilda Swinton, Jeff Goldblum, Katherine Langford, Stellan Skarsgard and Brie Larson.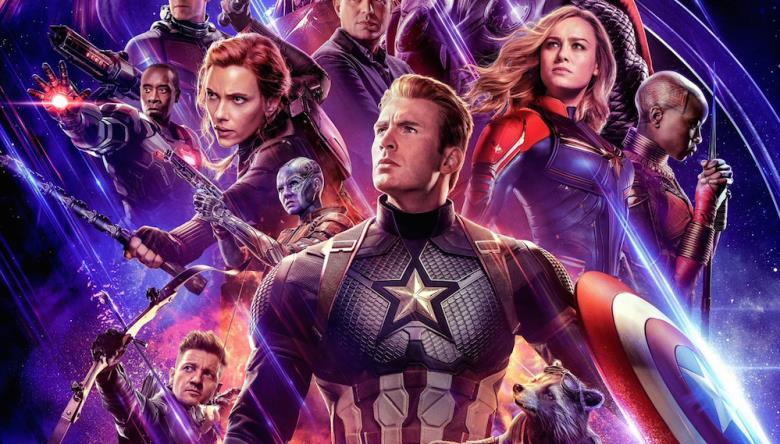 Here's the new synopsis of Avengers: Endgame:
"Thanos snapped his fingers in Avengers: Infinity War, and half the life in the universe instantly dissolved. Now a ragged group of surviving warriors, including Captain America, Black Widow, Iron Man, Thor, and the Hulk works to counteract the Mad Titan's genocidal action.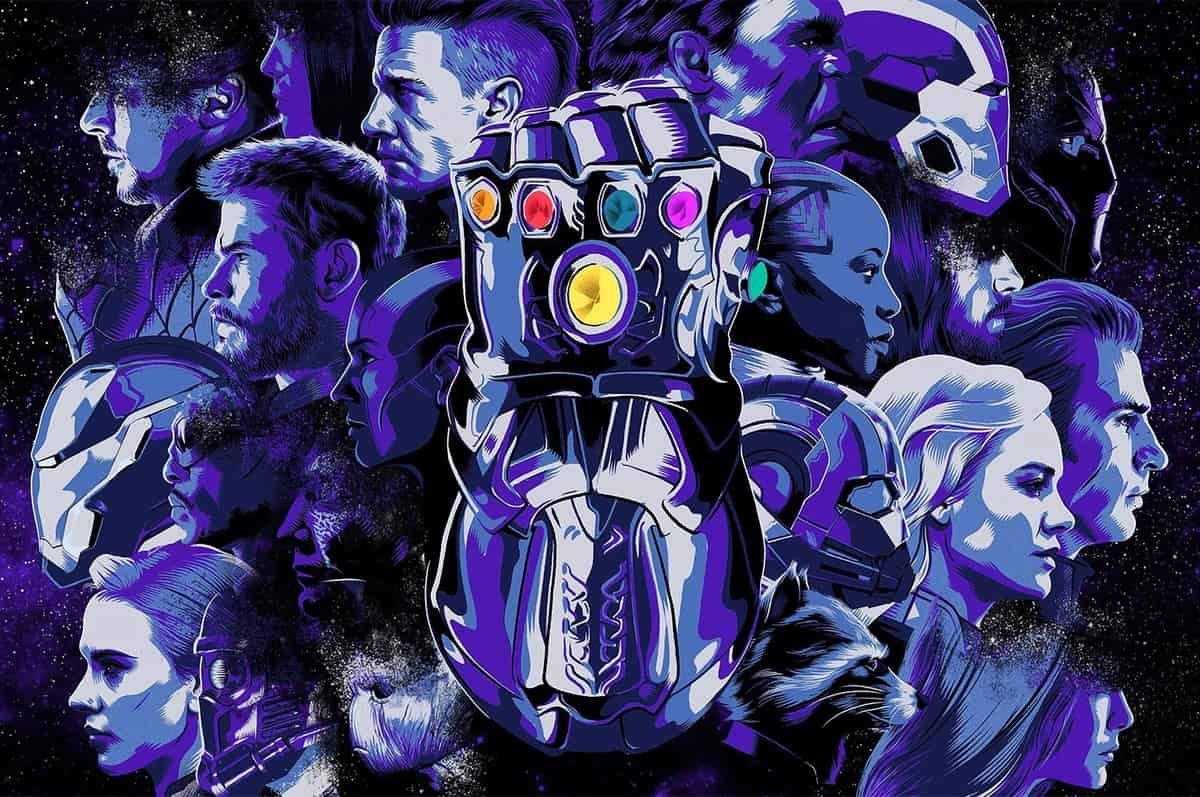 Since our heroes couldn't stop Thanos the first time, what makes them think they can win in a rematch? The answer may be in overwhelming power, thanks to Captain Marvel, or in the tiniest spaces between atoms accessible to Ant-Man. Avengers: Endgame will rewrite the Marvel Cinematic Universe as we know it. When it's all over, nothing will be the same."