Movies
'Into The Spider-Verse' Producer Shares an Inhuman Fact About Hot Dogs in Spider-Ham's Universe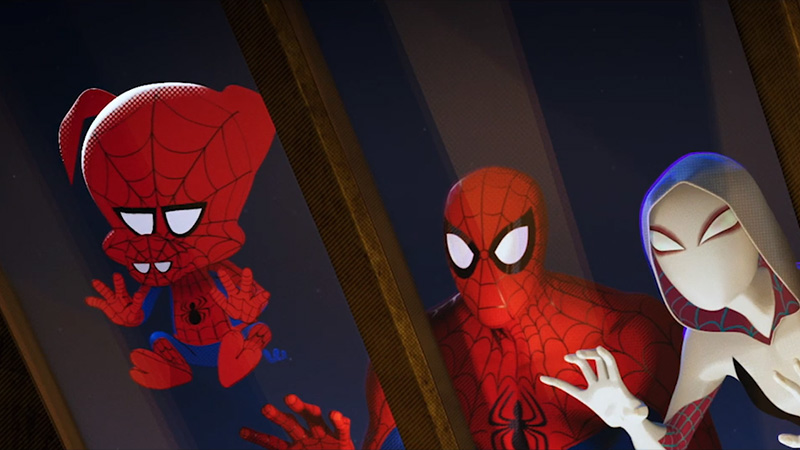 It has been revealed recently that the people who are going to have their hands on the home media version of Spider-Man: Into the Spider-Verse are going to have a short film. It will be a feature with Spider-Ham/Peter Porker as its central character. It is named as 'Caught in a Ham'. A brief clip of the short film has been shared by the side of makers, have a look:
Well, as we all know that in many parts of the world, Pork meat is used for the filling in hot dogs and it has been shown in the clip that the meat which is used as the filling in the hot dogs on Spider-Ham's planet is of 'Human Meat'. The same been shared by the producer of the movie Chris Miller through his official twitter handle. The tweet is down below: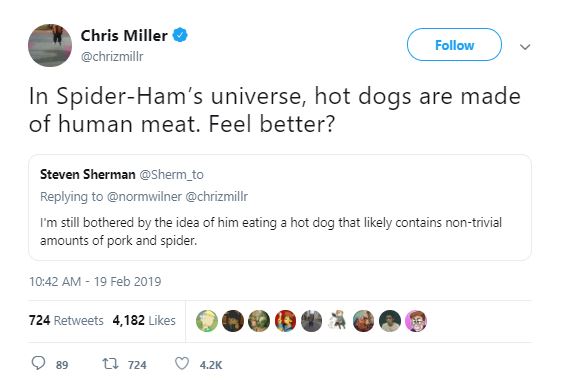 We all are quite impressed by the movie Spider-Man: Into the Spider-Verse and the movie has also earned a tremendous amount of money worldwide and is the reason why the makers of this movie are eyeing to bring all the properties of Spider-Verse on the big screen. In the context of this, Phil Lord stated,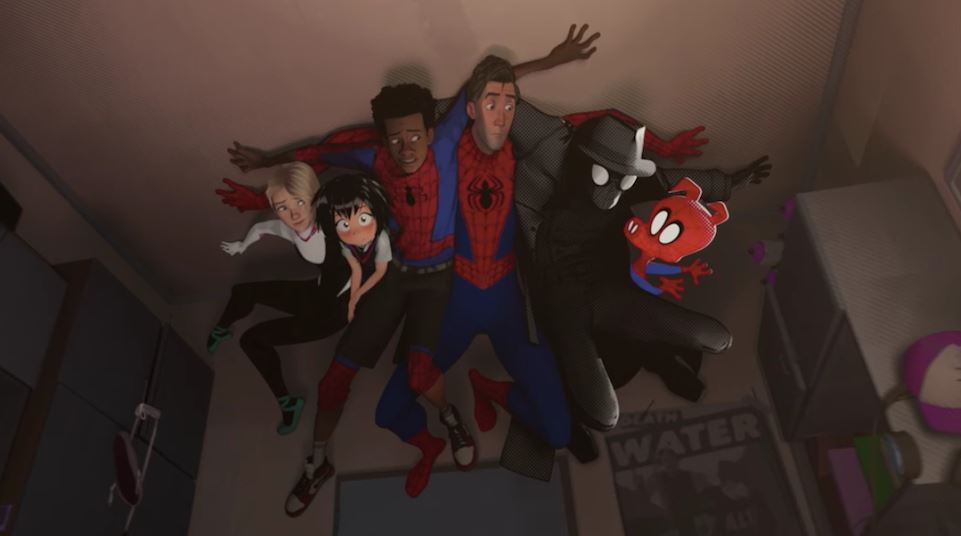 "Look, we wanted to make a movie that felt like it was the tip of the iceberg, You could imagine all of these other things. So it's music to our ears that people could imagine a Spider-Noir film and the Spider-Ham insane cartoon."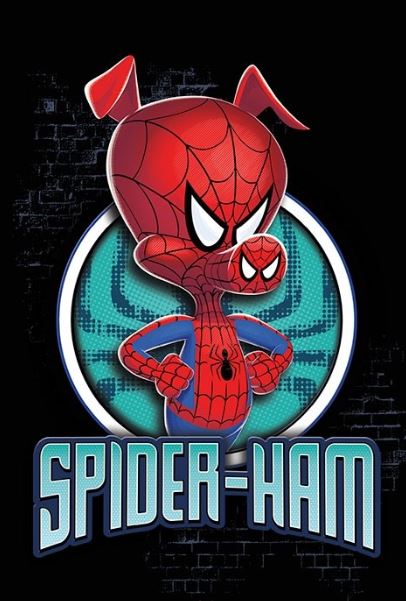 The fans and viewers liked the character of Spider-Ham a lot and there are chances that maybe we will get the chance to see a movie based on the origin story of Spider-Ham. In an interview, Mulaney stated,
"[Spider-Ham] is a fun guy who is capable of great rage," Mulaney joked also and added. "To go see him back at the Daily Beagle – I could see a Watergate-like story at the Beagle where he's both a reporter and Spider-Ham by night."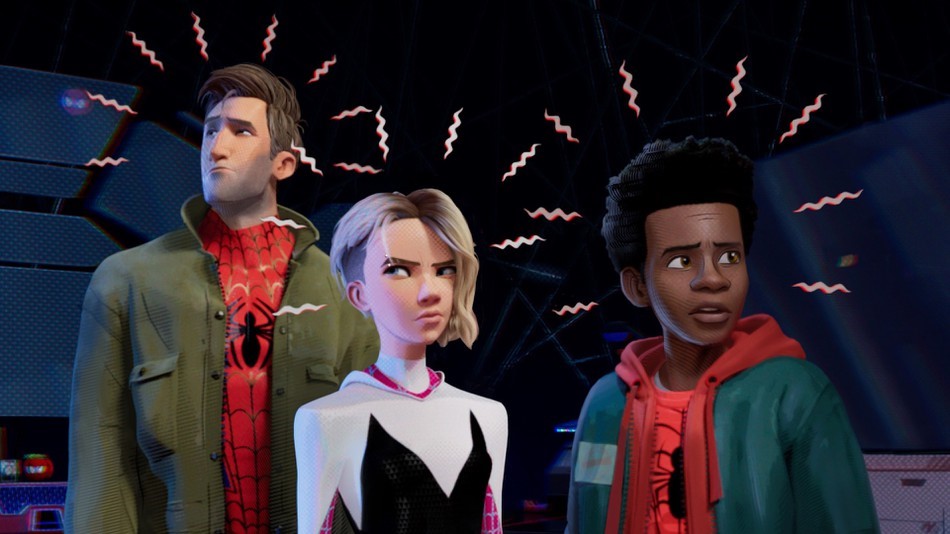 "[I] never thought that the Clark Kents and the Peter Parkers leaned enough into the day job," Mulaney added. "This would be more like The Post or All The President's Men or Spotlight, but we'd make it family friendly. Lots of bacon jokes, or, 'that's hamfisted.'"
The movie Spider-Man: Into the Spider-Verse is going to come out digitally on February 26 after which, the home media release of the movie is going to happen on March 19.