Movies
New Captain Marvel Posters Along With Unseen Starforce Image Released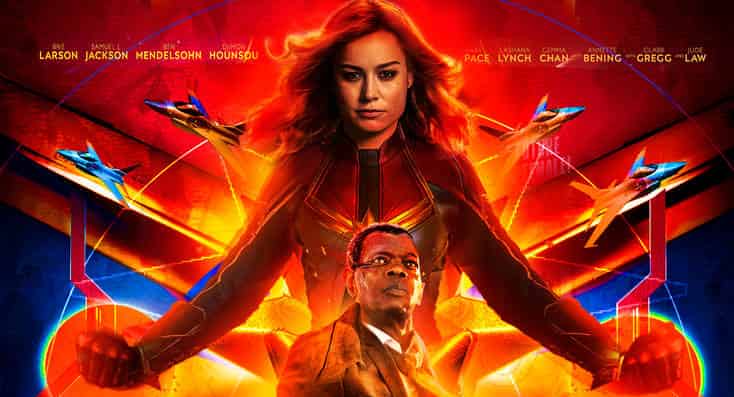 Captain Marvel is less than a month away now, and the digital marketing of the film has taken the speed of a bullet train. Every other day, we keep getting new posters, promo arts, images, movie stills, trailers, teasers, and TV spots. If you didn't check out the new spot where Captain Marvel took on a Skrull, then here, enjoy:
Apart from this, we have got two brand new posters of Captain Marvel in her trademark Blue, Red & Gold suit. One of those even has her sporting the helmet. We are really grateful that Marvel is doing everything in the first film itself. One may have thought that we wouldn't get the helmet due to its impractical design, but everything is possible when we have CGI, except removing mustaches apparently. Here are the 2 posters: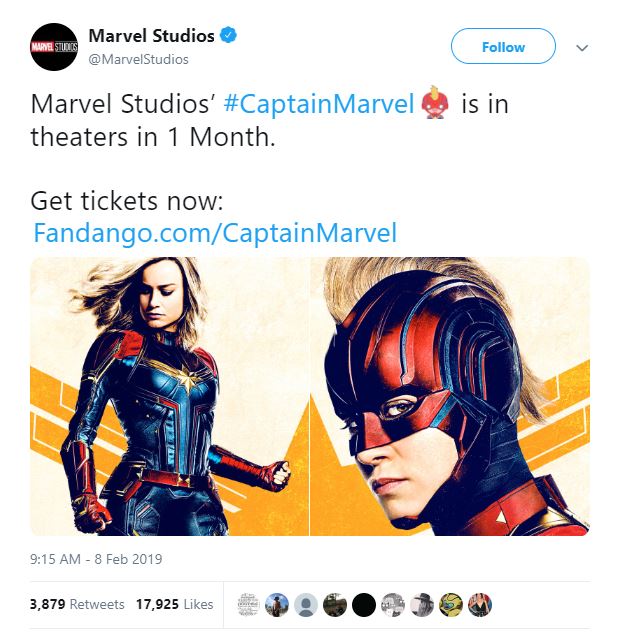 Disney is looking at another big success in the name of Captain Marvel as the projections for the opening weekend of the film currently stand at $160 Million. Considering that there's still a month left, this number may just rise up to $180 Million because of the lack of some hefty competition. With this opening, if the film actually turns out to be good, which it probably will, then Disney could be looking at another $Billion+ prospect.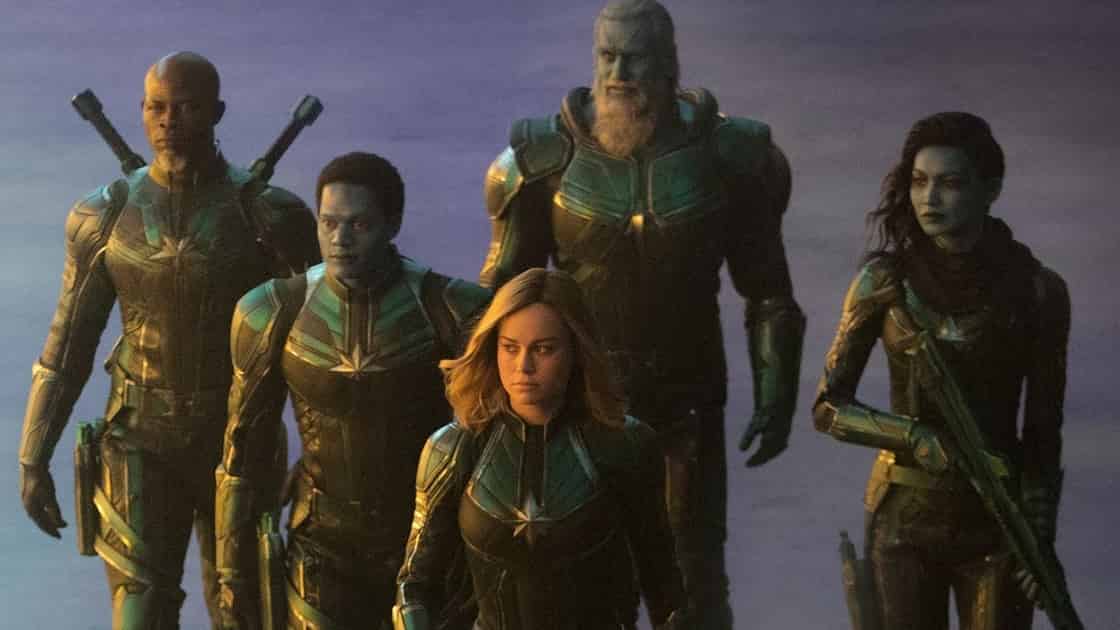 Captain Marvel has a very diverse cast with a lot of important characters involved. One of the great aspects of the film has to be the Kree Starforce, and their mystery leader Yon Rogg (Jude Law). So far, the trailers have kept all the Star Force action sequences hidden from us, and hopefully, they will turn out to be good. Till we get to see the film, here's another look at the team featuring Minn-Erva, Korath the Pursuer, and Yon Rogg.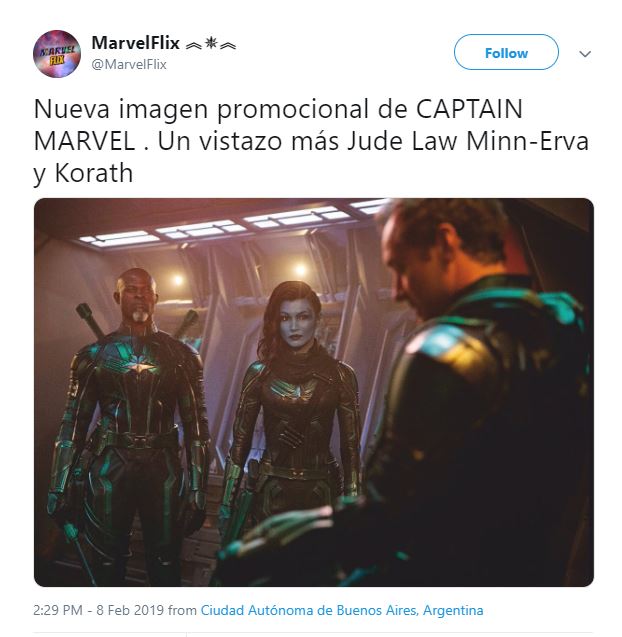 Comicbook.com got to visit the set of Captain Marvel and they spoke with producer Jonathan Schwartz who talked about Captain Marvel being the biggest prequel ever, set in the 90s over a full decade before the events of Iron Man. Here's what he had to add: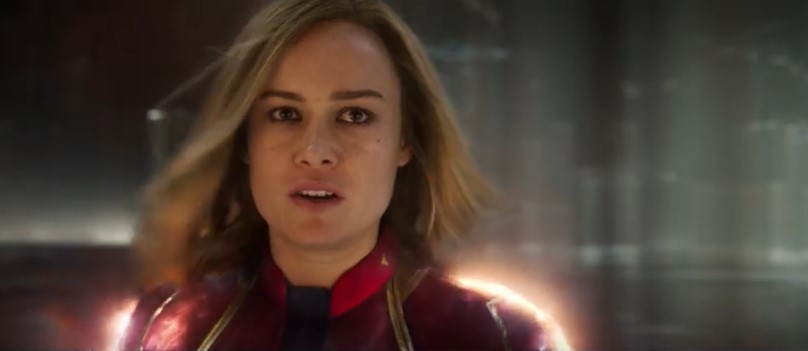 "Funny, really honest, I don't know exactly when [we decided on that setting]. Very early in the development process, I think we kind of seized on the idea of setting in the 90s as a way to kind of let the character carve out her own space in the cinematic universe and give her a lot of thematic weight and significance to the universe. It's more or less this adventure that's going to inspire a lot of what we see in MCU and kind of being able to see those things in this movie that blossom in other movies and already have blossomed in other movies is one of the big excitements."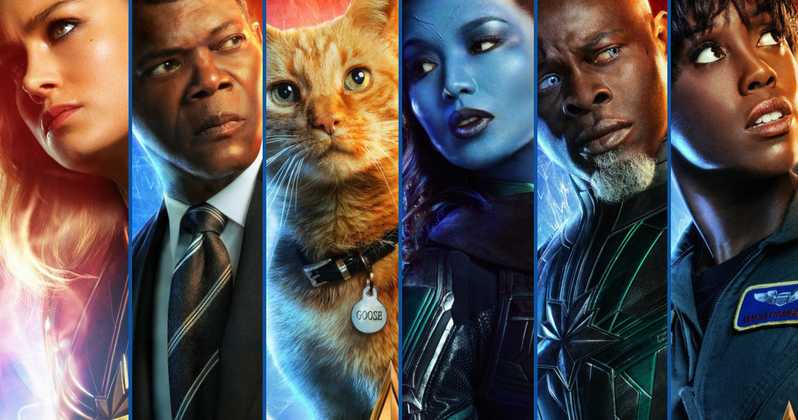 Directed by Anna Boden and Ryan Fleck and written by Liz Flahive, Meg LeFauve, Carly Mensch, Nicole Perlman and Geneva Robertson-Dworet, Captain Marvel stars Brie Larson as Carol Danvers, Samuel L. Jackson as Nick Fury, Clark Gregg as Phil Coulson, Jude Law as the commander of Starforce, Lee Pace as Ronan the Accuser, Djimon Hounsou as Korath the Pursuer, Gemma Chan as Minn-Erva, Ben Mendelsohn as Talos, Lashana Lynch as Maria Rambeau, Algenis Perez Soto as Att-Lass, McKenna Grace as a young Carol Danvers and Annette Bening as Supreme Intelligence.
Captain Marvel releases on March 8 and it will lead us right into Avengers: Endgame. Here's the official Synopsis of the film:
"The story follows Carol Danvers as she becomes one of the universe's most powerful heroes when Earth is caught in the middle of a galactic war between two alien races," the synopsis reads. "Set in the 1990s, Captain Marvel is an all-new adventure from a previously unseen period in the history of the Marvel Cinematic Universe."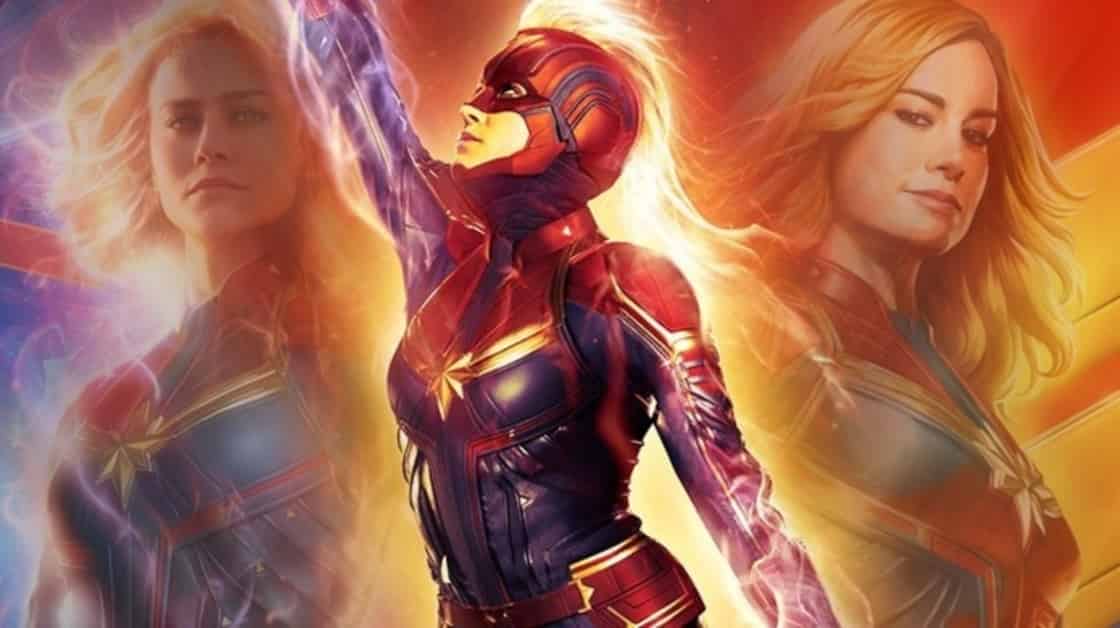 How big do you think Captain Marvel is going to be? Will it be another major success from the Marvel Cinematic Universe. Tell us how hyped you are in the comments section.