Movies
Best And Worst Superhero Movie Tie-in Songs of 2018: Ranked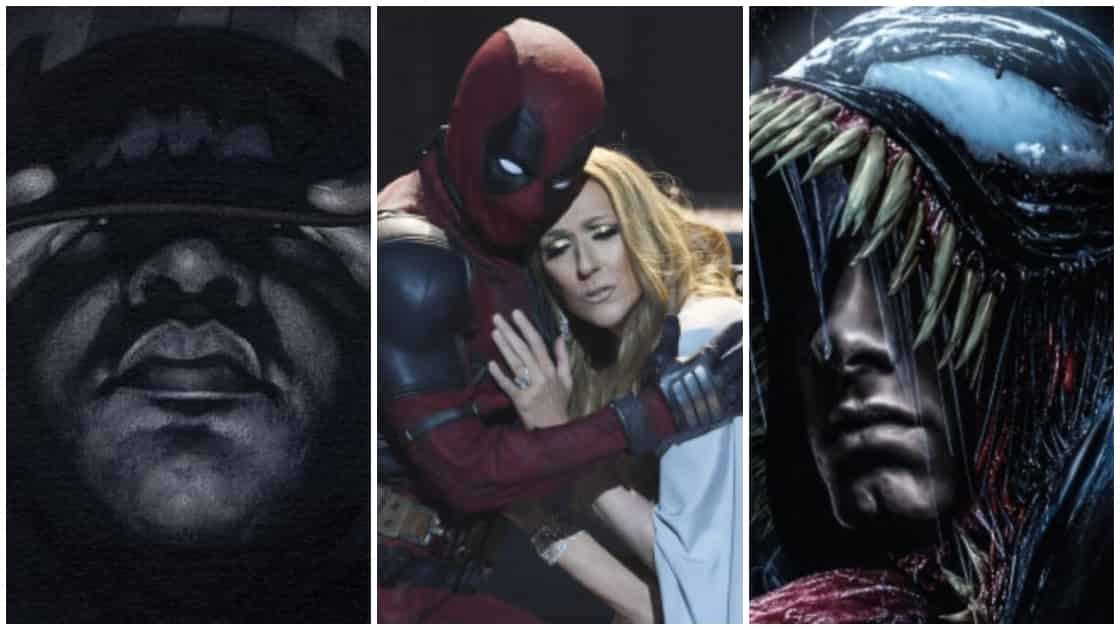 Superhero Movie Tie in Songs:
2018 has been extremely friendly to the superhero genre. We got to witness the spectacle that was Black Panther and then went on to watch the Hollywood milestone that was Avengers: Infinity War. Deadpool 2 with its hilariously comic antics, Venom with its dark-toned humor And Ant-Man and the Wasp with its fresh take on the genre were just icing on the cake. To top it off, 2018 also gave us Aquaman, probably one of the best superhero origin stories in the history of Hollywood.
But with each Superhero movie, we not only get unique action sequences and hilarious one-liners, comic book references but also original soundtracks and tie in movie songs that manage to catch us off guard and make us sing to their tunes. We have compiled a list of the best Superhero movie tie in songs of this year. Let us present it to you before 2019 comes knocking. Presenting- Best and Worst Superhero movie tie in songs of 2018: Ranked
Ruben Fleischer's vision of a superhero that was dark as well as a force for good is something that almost everyone refuted to be a lost cause. Fleischer listened to no one and still made the movie, which was a monstrous hit contrary to a popular opinion before its release. Venom also has an awesome movie tie in the song that plays around in the Post Credits. The song is called "Venom" and is sung by none other than the god of Rap Eminem.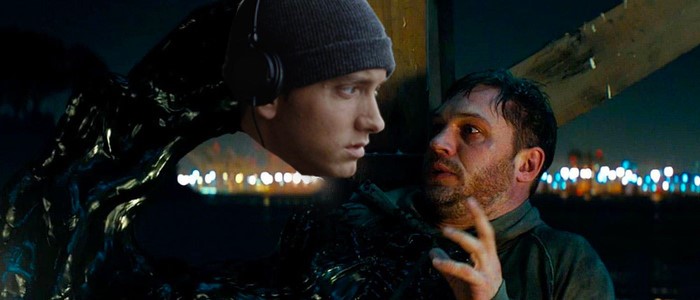 The song is not that great in terms of musical integrity and tone but it manages to reference major characters of the movie like Eddie Brock and Anne Weying and has a pretty good beat. The only reason it is at the bottom of our list is because it plays around in the Post Credits. Considering the fact that "Venom" with its immense movie references could have been played somewhere in the movie rather than the end, we are forced to put it at the rock bottom.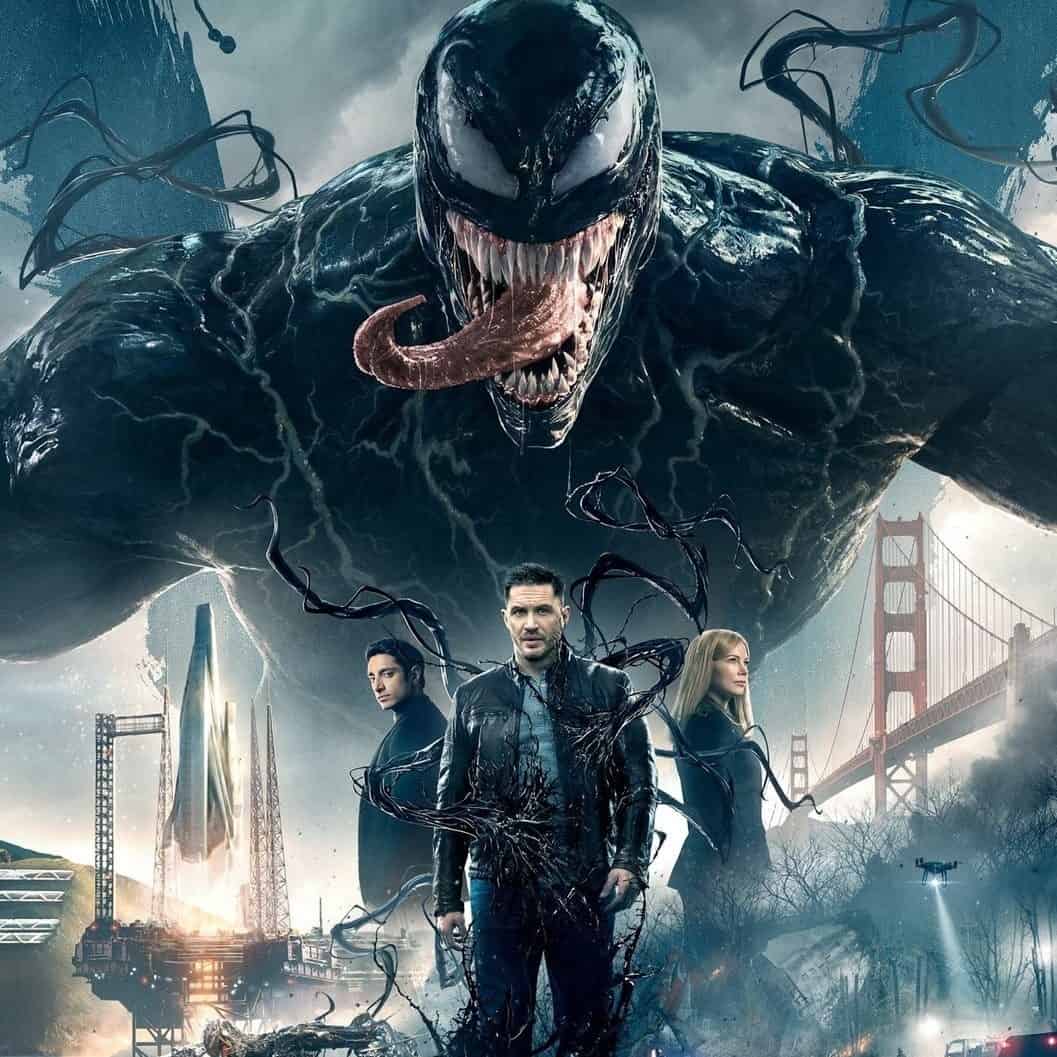 Venom, starring Tom Hardy as Eddie Brock aka Venom, has already witnessed its Digital and Blu-Ray release. The official film synopsis for the movie reads:
Journalist Eddie Brock is trying to take down Carlton Drake, the notorious and brilliant founder of the Life Foundation. While investigating one of Drake's experiments, Eddie's body merges with the alien Venom — leaving him with superhuman strength and power. Twisted, dark and fueled by rage, Venom tries to control the new and dangerous abilities that Eddie finds so intoxicating.
5. "Ashes" by Celine Dion – Deadpool 2
Deadpool 2 featured this song written by Jordan Smith, Peter Martin, and Tedd T and produced by Steve Mac during the beginning of the movie. The Celine Dion song has a very emotional and raw touch that is seldom seen in a superhero movie song. "Ashes" plays right after the death of Vanessa and features Ryan Reynolds in the Deadpool costume doing his… well, his thing.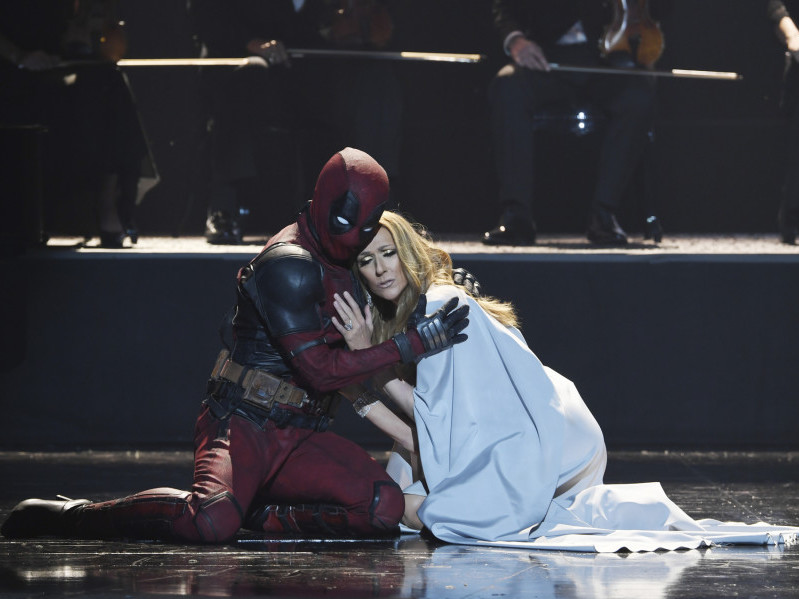 The song, even though, has a serious tone, is actually well placed in the movie to reflect Deadpool's brilliant Meta Humour. David Leitch's Deadpool 2 was somewhat disappointing when compared with Deadpool. But Celine Dion does not disappoint at all.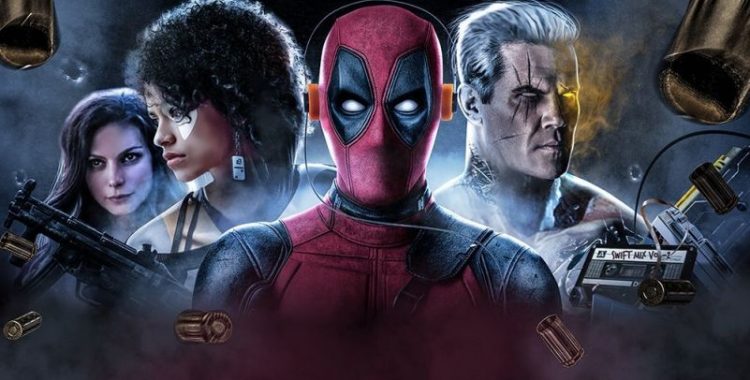 Deadpool 2's official film synopsis reads:
Wisecracking mercenary Deadpool meets Russell, an angry teenage mutant who lives at an orphanage. When Russell becomes the target of Cable — a genetically enhanced soldier from the future — Deadpool realizes that he'll need some help saving the boy from such a superior enemy. He soon joins forces with Bedlam, Shatterstar, Domino and other powerful mutants to protect young Russell from Cable and his advanced weaponry.
4. "Upbeat Inspirational Song About Life" By Michael Bolton – Teen Titans Go! To the Movies
Michael Bolton is a classic and well-known 80s Music Star. In his latest musical venture, he lends his voice to sing the weirdly named Teen Titans Go! To the Movies song called "Upbeat Inspirational Song about Life". The song features several popular voice actors who lend their voices to Robin, Beast Boy, Raven, Star-fire and Cyborg. The song is about inspiring Robin to go for his own Hollywood movie.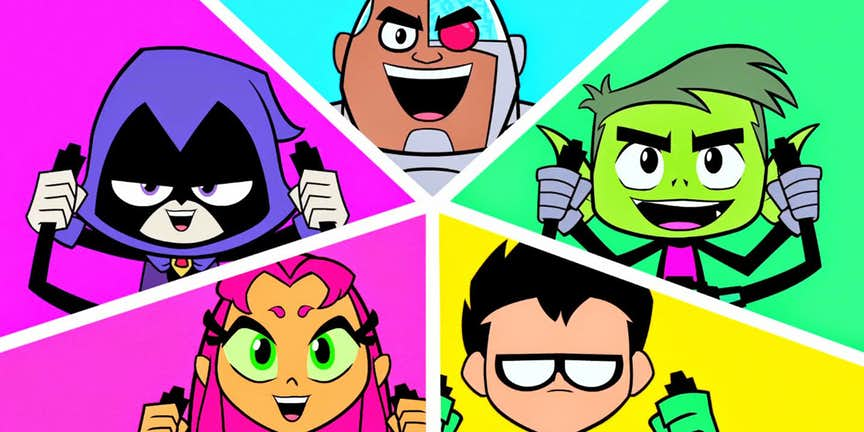 The song tries to do what another Warner Bros. movie called The LEGO Movie did with "Everything is AWESOME!!" but loses points for lack of originality. The song does possess a catchy tune though and is well positioned within the movie. It even ends on a rather funny note which is well worth the song's run time.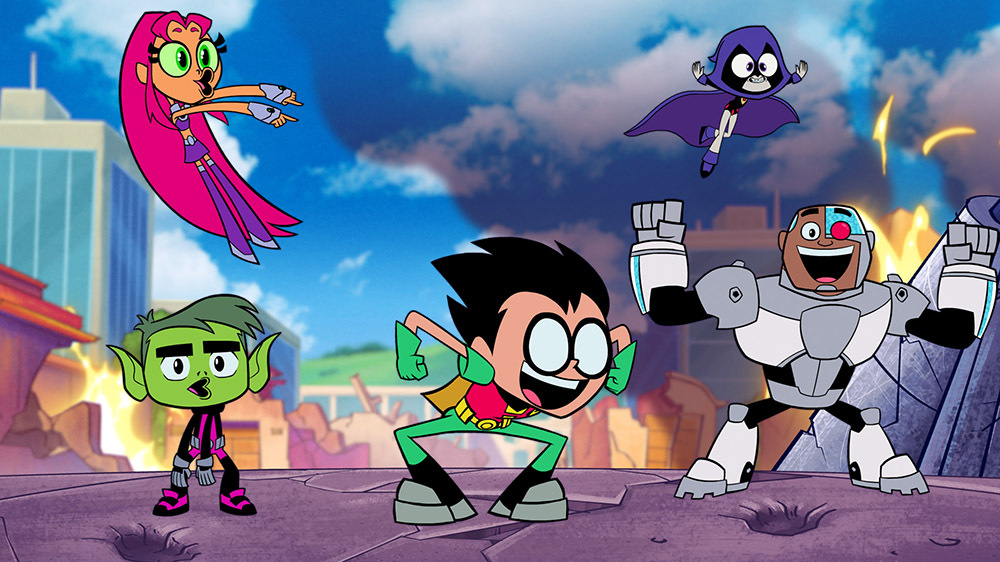 The official film synopsis for Teen Titans Go! To the Movies reads:
It seems that all the major superheroes out there are starring in their own movies — all but the Teen Titans. Robin is bound and determined to remedy that situation by becoming a star instead of a sidekick. With a few madcap ideas and a song in their hearts, the Teen Titans head to Hollywood to fulfill their dreams. Things soon go awry, however, when a supervillain plans to take over the planet — putting the very fate of the young heroes on the line.
3. "Ocean to Ocean" by Pitbull ft. Rhea – Aquaman
There is something fundamentally wrong with any list about superhero movie songs if it does not have a reference to Ocean to Ocean. DC may produce rather crappy movies from time to time but where it does excel is the musical score. Pitbull along with Rhea sampled James Toto's incredibly viral song "Africa". Ocean to Ocean plays right when the Aquaman and Mera travel to the Sahara Desert in Africa to look for the lost Deserter Kingdom.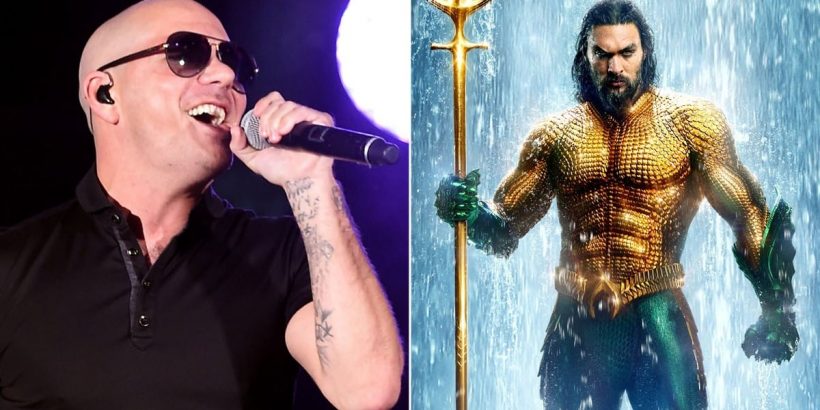 Think about it – a song about Africa played at the same time as when the lead characters travel to Africa. There can be no better positioning of a movie tie in song than this. Moreover, "Africa" has managed to garner a cult following and is a current social media sensation. James Wan chose well when he decided to hire Pitbull to do the singing using the very song as a sample.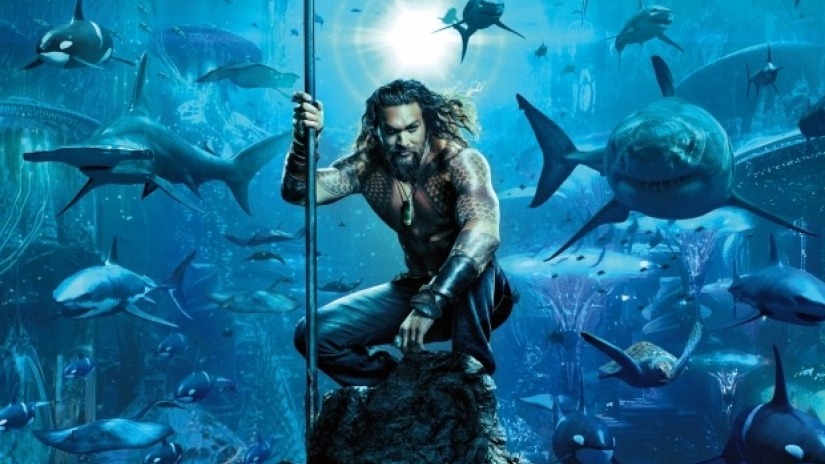 Aquaman is currently in theatres near you. The official film synopsis reads:
Once home to the most advanced civilization on Earth, the city of Atlantis is now an underwater kingdom ruled by the power-hungry King Orm. With a vast army at his disposal, Orm plans to conquer the remaining oceanic people — and then the surface world. Standing in his way is Aquaman, Orm's half-human, half-Atlantean brother and true heir to the throne. With help from royal counselor Vulko, Aquaman must retrieve the legendary Trident of Atlan and embrace his destiny as protector of the deep.
2. Black Panther" by Kendrick Lamar – Black Panther
Ryan Coogler did the unexpected when he asked Kendrick Lamar to produce an entire Album for Black Panther, The Album, which shares the same name as the movie, has four songs – "King's Dead", "Opps", "Pray For Me" and "All the Stars". Out of all songs in the album, the only one that has any significant factor to be a considered a catchy tune is "All the Stars". In no way does that make Black Panther a bad album, but the lack of any of the songs' ability to be stuck in the listener's head makes it number 2 in our list.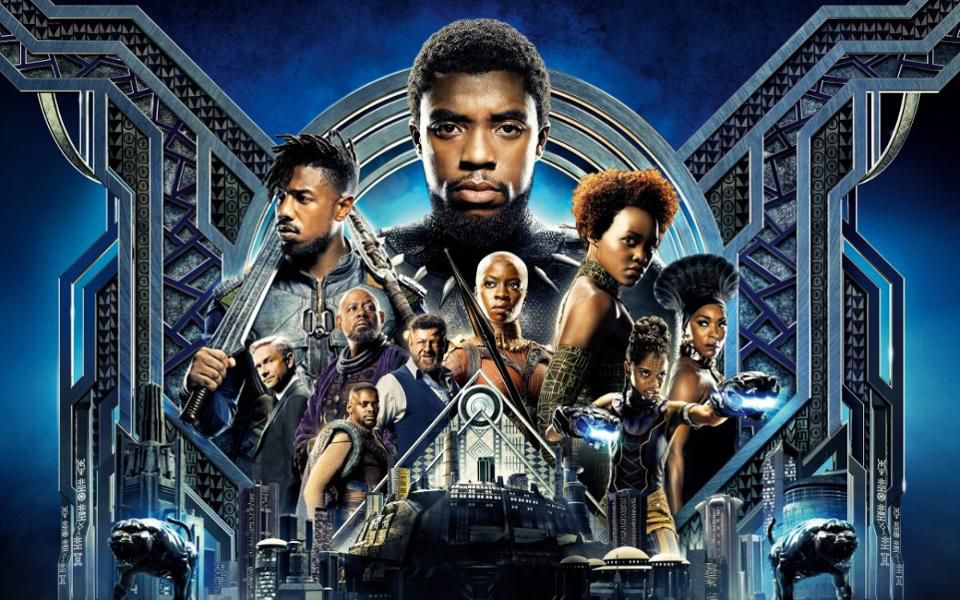 Black Panther's official film synopsis reads:
After the death of his father, T'Challa returns home to the African nation of Wakanda to take his rightful place as king. When a powerful enemy suddenly reappears, T'Challa's mettle as king — and as Black Panther — gets tested when he's drawn into a conflict that puts the fate of Wakanda and the entire world at risk. Faced with treachery and danger, the young king must rally his allies and release the full power of Black Panther to defeat his foes and secure the safety of his people.
1. "Sunflower" by Post Malone and Swae Lee – Spider-Man: Into the Spider-Verse
Sung by Post Malone and Swae Lee for Sony's Spider-Man – Into the Spider-Verse movie, the song has a catchy tune, has good positioning within the movie and is well received by fans, both diehard and casual alike. This is the reason why the song is at the top of our list. "Sunflower" also manages to provide a mild character description for Miles Morales' character, who keeps hymning the song's tune even though he does not low the entire lyrics, indicating his childish ye joyful character. The song is not just awesome as a superhero tie in tune but also as a standalone.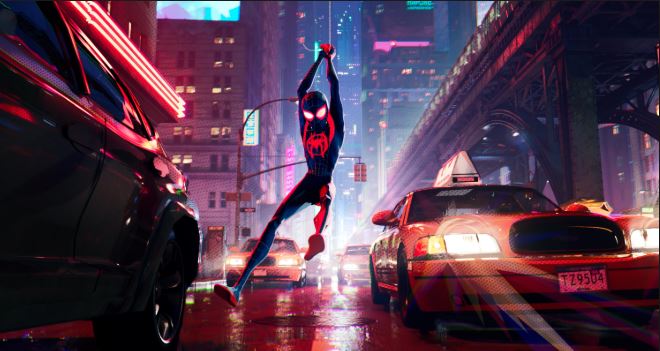 Spider-Man: Into the Spider-verse is currently in theatres near you. The official film synopsis for the movie reads:
Bitten by a radioactive spider in the subway, Brooklyn teenager Miles Morales suddenly develops mysterious powers that transform him into the one and only Spider-Man. When he meets Peter Parker, he soon realizes that there are many others who share his special, high-flying talents. Miles must now use his newfound skills to battle the evil Kingpin, a hulking madman who can open portals to other universes and pull different versions of Spider-Man into our world.