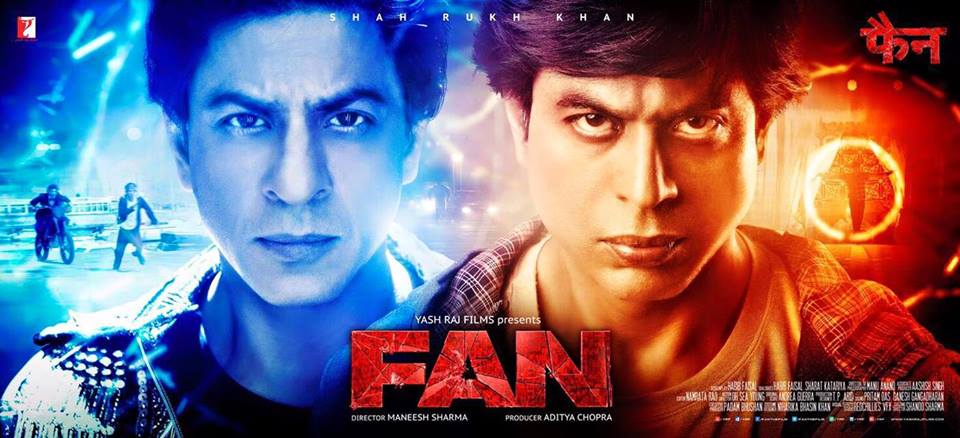 The much-hyped movie, Fan, has earned SRK praise and love from all around the world. Undoubtedly it is one of his finest performances till date. But the movie has failed to set the cash counter on fire. Well, SRK is not responsible for this but the two of the biggest reason that is actually for the good has done the damage. Here is a look at it.
No Song
Personally, it didn't disappoint me. I was happy to see one of the biggest production houses and one of the biggest superstar has taken a step forward. Finally, a Bollywood movie has completely concentrated on the genre. And a hardcore thriller has no space for songs. However, the Indian audience is unable to digest it. Many seemed to dislike the 'No Song' idea. They are still in the zone where a song is a necessity. It has affected the collection, but neither SRK nor Yash Raj films need to worry. This is one of the bravest and best steps forward. Someone had to start and they took the risk.
Die-hard SRK Fan moments
The movie is a treat for any SRK fans. Not just his acting, but also the scenes are bound to connect with them. But a normal movie-goer will have issues with the second half. The second half has some loopholes which were necessary to take the story forward. Lastly, the climax scene is a treat and certainly will bring tears to any SRK fan, but it might not be the same with others. Though we always tend to mark a movie by the number, at the end of the day we only remember the movies which touched our hearts. And 'Fan' is one such movie. It doesn't matter where this movie will end, but SRK's performance will remain forever attached to our heart.
Also Read: Marvel is Looking to Find Their First Indian Superhero in Shah Rukh Khan