Movies
Spider-Man Spinoff 'Morbius' Starring DCEU's Jared Leto Gets A Release Date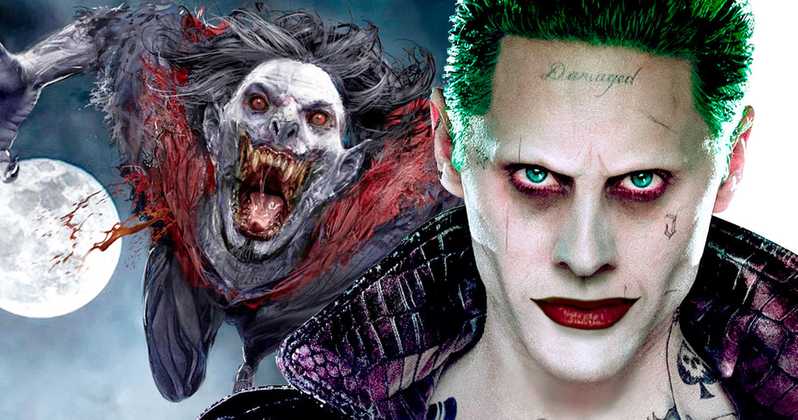 Sony Pictures was in dire straits after their superhero franchise took a major hit when Sony had to sell off their rights to Spider-Man back to Marvel Studios. As long a Marvel is using the character, anything related to the web crawler could not be used by Sony in any of their movies. So Sony did the logical thing and focused on another well-known character from the Spider-Verse. It created Venom. After the anti-hero aced the Box Office margins with flying colors, Sony made Spider-Man: Into the Spider-Verse, an animated venture starring Miles Morales, the African-American version of Spider-Man in Marvel Comics.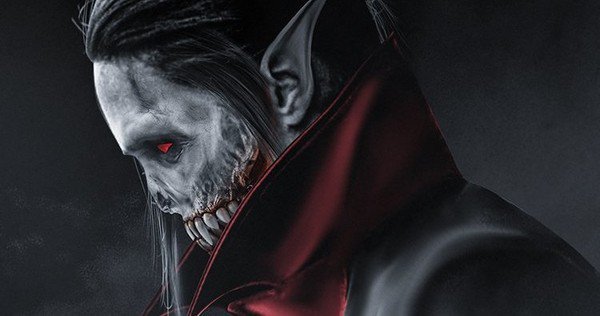 Sony is about to make another Spider-Man spinoff featuring none other than Morbius the Living Vampire, another classic Spider-Man villain. And the movie just got a release date.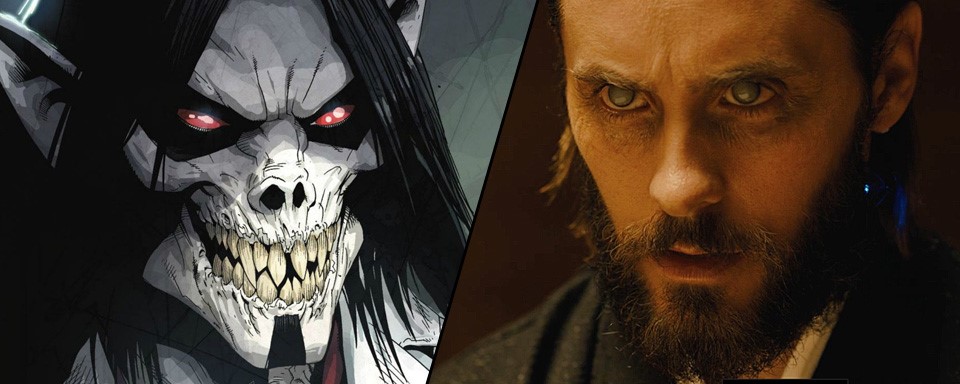 The movie is actually going to happen. The Overlords and Sony Pictures Entertainment have finally confirmed the news. Morbius the Living Vampire is getting his own movie and it stars none other than the talented Jared Leto. The movie now has a definite release date of July 31, 2020.
Here is the official tweet confirming the good news: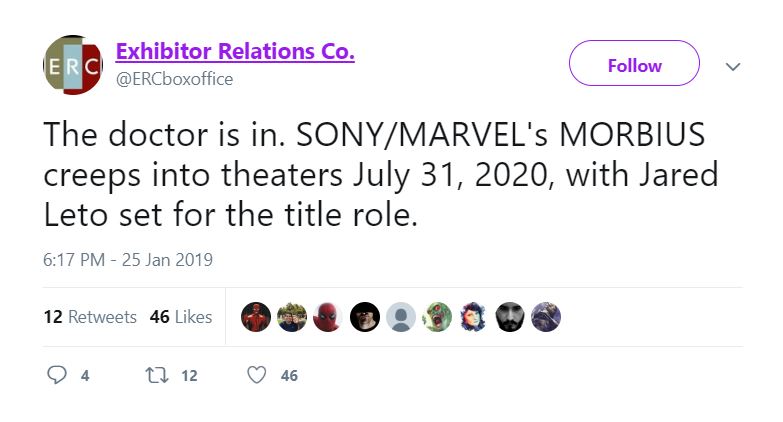 Only a few things are actually known about the movie and from that, even fewer have been officially confirmed by the Studio. We now know for a fact that Daniel Espinoza, the guy on the Director's chair for Safe House, is directing the Morbius Movie. Another actor named Matt Smith, who shot to fame after starring in Doctor Who, is also roped in for a role which is not known as of yet. Our guess is that Matt Smith is probably playing the villain in the movie.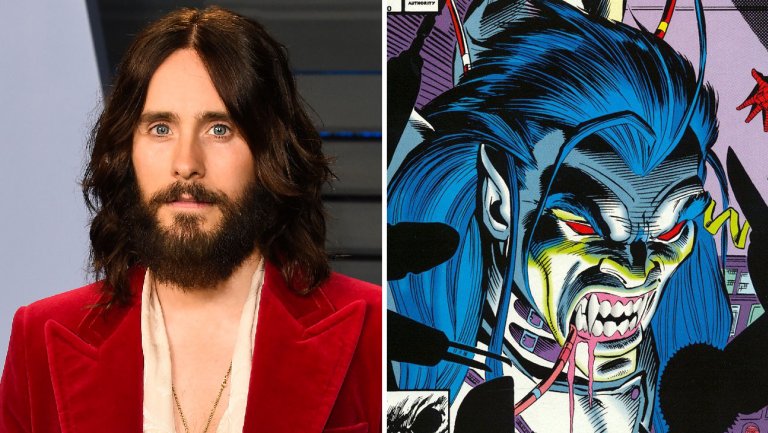 The producers of the movie – Ari Arad and Matt Tolmach were asked by the media as to why they chose Jared Leto for this role. They were quick to answer why they chose the Brokeback Mountain star for the lead role in their movie. They say and we quote: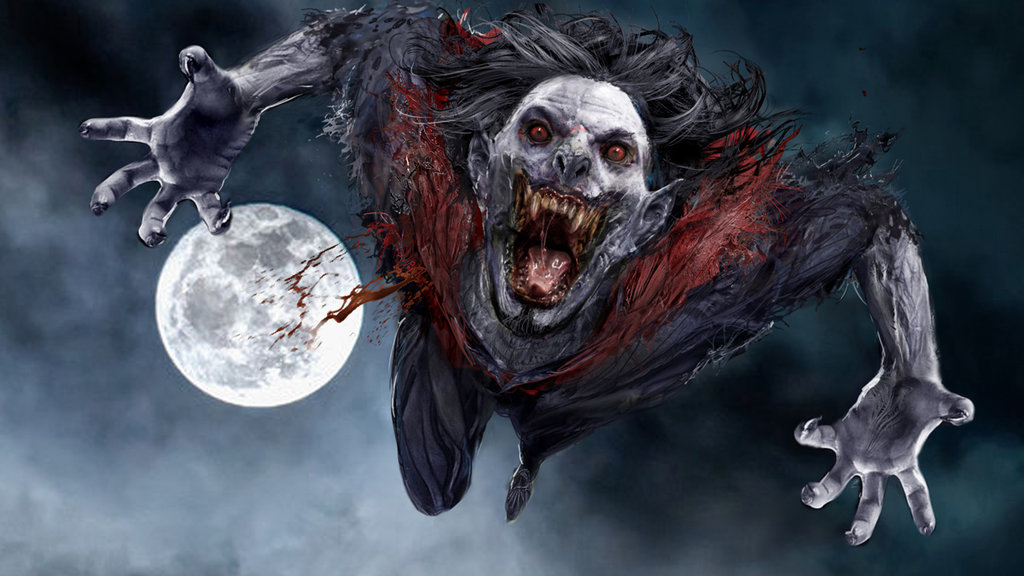 "This is the great thing for us now, that an actor like [Leto], and an actor like [Venom star] Tom [Hardy] wanted to have their own character. But the character they love," Arad said. "Both of them, very hard to get them to do a movie. You actually cannot get them. We went in, we sat with them, and everybody told us, 'Oh, ba, ba, ba, ba, ba.' Nothing. That's what he wanted to do."
He goes on to add this:
"We went to this place with them, and he just…good actors want to be different than what they are."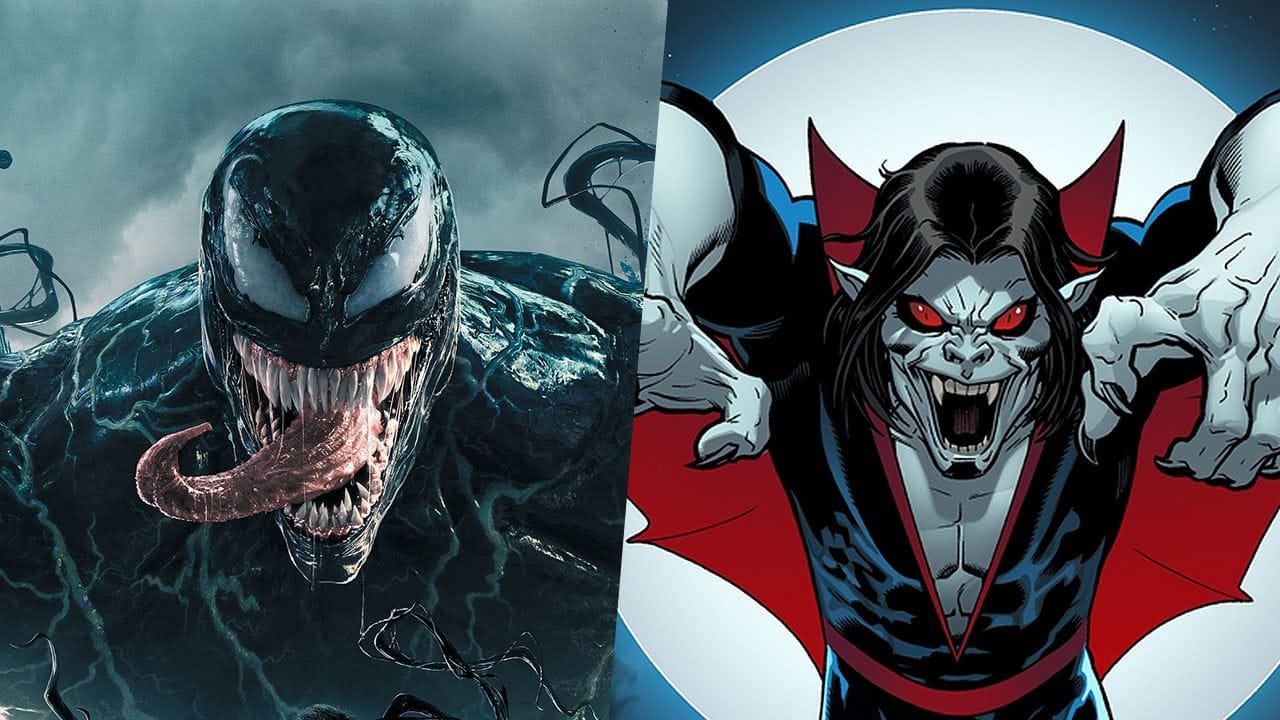 Morbius, being a vampire, is rumored to be in the R-rated slot. Venom, on the other hand, was rated PG-13 unlike what was expected of it. Maybe Morbius can do the same as well? There are a lot of things to be hammered out for this movie to grow into the same stature as Venom and Spider-Verse, but we are sure it can do it given Sony's experience with achieving the impossible and against everybody's expectations.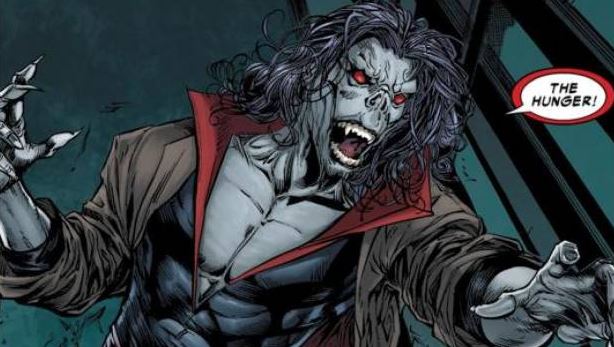 Regarding Morbius' rating, the producers are willing to give a reply that actually paints a prettier picture:
"I don't think there's a rule written somewhere in stone that all of them have to be one thing," Tolmach said. "I think we've all talked about, 'Well, if one of these presents itself in a way…' Look, we have all seen, as you've said, the R-rated versions of these movies now working. So, that's out there. You can succeed to a staggering degree."
Venom has already witnessed its DVD/ Blu-Ray release. The official film synopsis for the movie reads:
Journalist Eddie Brock is trying to take down Carlton Drake, the notorious and brilliant founder of the Life Foundation. While investigating one of Drake's experiments, Eddie's body merges with the alien Venom — leaving him with superhuman strength and power. Twisted, dark and fueled by rage, Venom tries to control the new and dangerous abilities that Eddie finds so intoxicating.