Movies
Avengers: Infinity War – Early Concept Art Reveals Philosopher Look For Thanos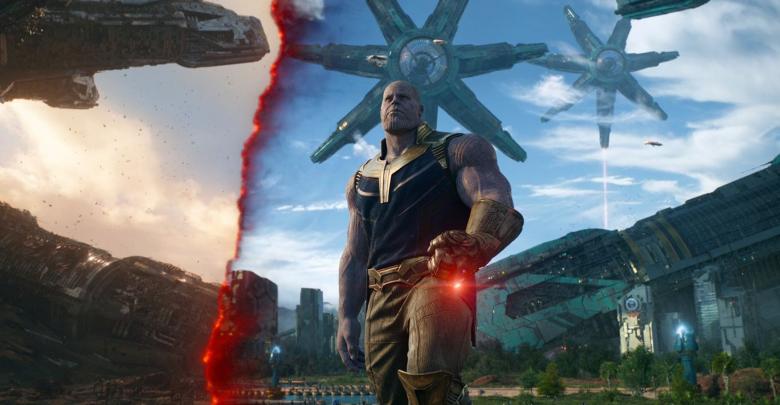 Avengers: Infinity War is the biggest movie that Marvel has produced, and it will remain to be so until Avengers: Endgame comes out. In every term, it was the most that Marvel has ever done. The stakes of the film were the highest, the number of characters involved were the most and this was the first time that the villain actually won.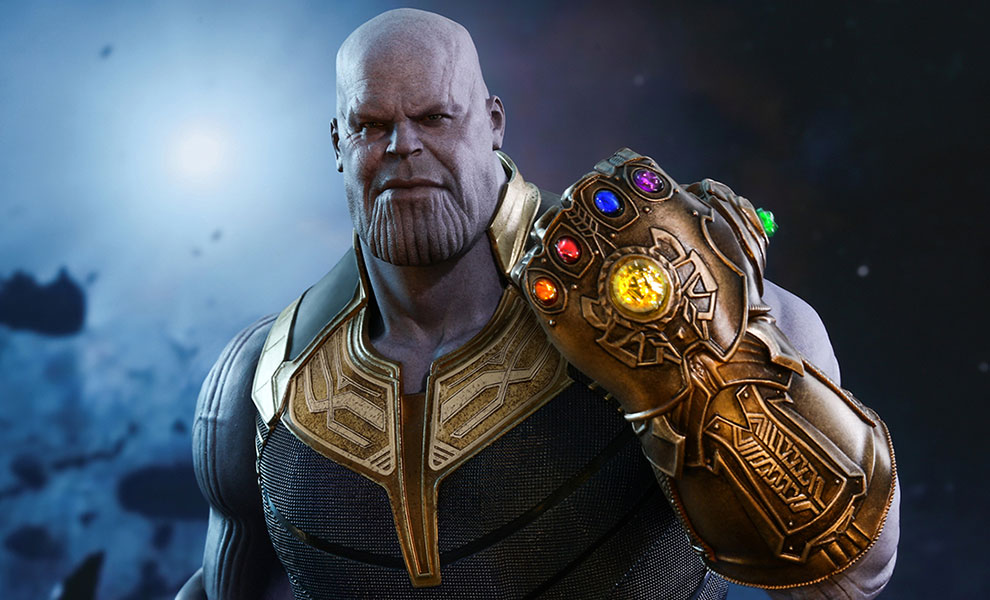 With so many characters involved, you'd think that the creatives would have focused mostly on the characters that are really important for the story, and did not work much upon the side characters like Bucky Barnes of Falcon. But this film was all about perfection.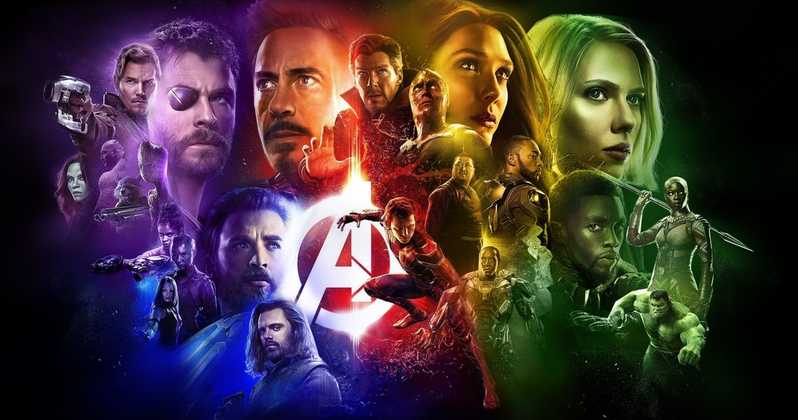 Every character of the story was written in a great way so they could maximize their output in such a big story. Sure some of those felt wasted getting so less screen time, but there are certain limitations in a story which involves so many potential leads. Some of them will have to take the back seat and let others mostly drive.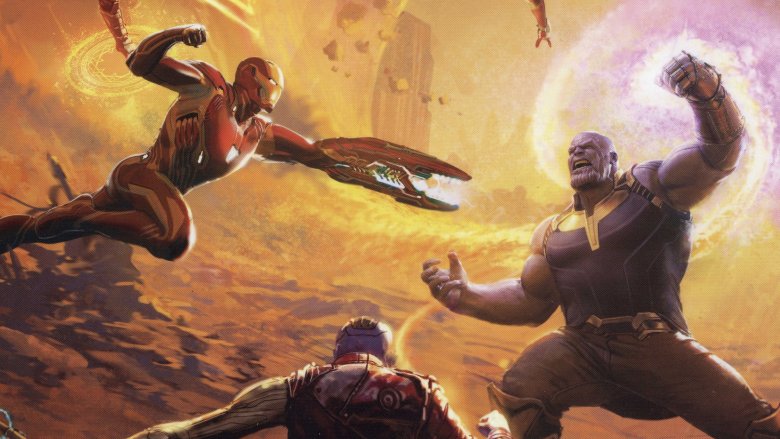 But even for those characters, there was a lot of work done behind the scenes. There were multiple options that were considered before sending a character in a particular direction look wise and story wise. In the back end of 2018 with the release of the Concept art book called "The Art of Infinity War," there were so many concept arts that were revealed to us, focusing on almost all the characters.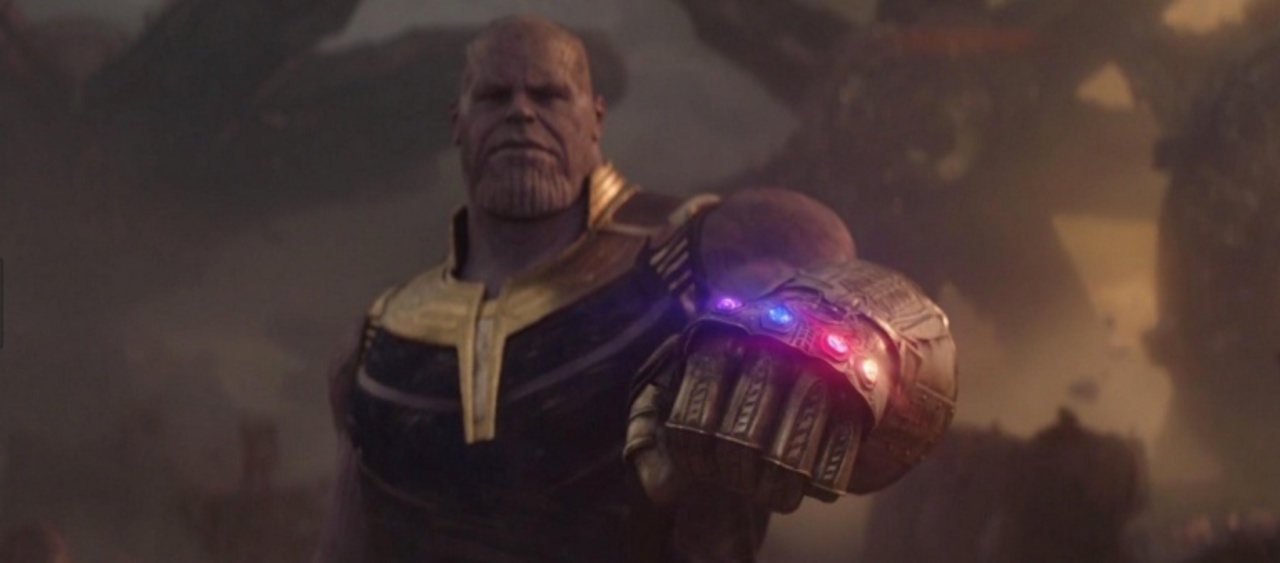 Marvel is all about the little details, so even things like Nick Fury's Pager of the Infinity Gauntlet got multiple concept arts and looks. But the most number of designs that were considered for the film were rightly of Thanos. This was Thanos' movie and he obviously got the most amount of Screen Time. But despite that, there was reportedly 30 minutes of Thanos' back story which was cut out.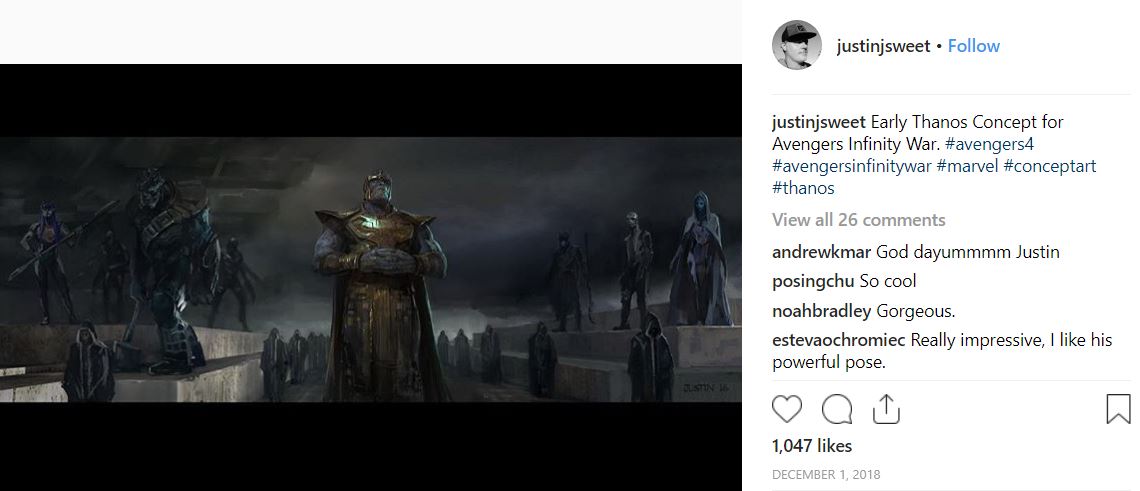 As far as we are concerned, Thanos only sat in his favourite chair in the past, but apparently there's a lot that he did besides that. There were certain concept arts that even gave us a look at a Young Thanos. And now, we have got another version of Thanos who is apparently dressed up as a philosopher. Marvel Studios concept artist Jerad S. Marantz has shared the design he chipped in for Infinity War: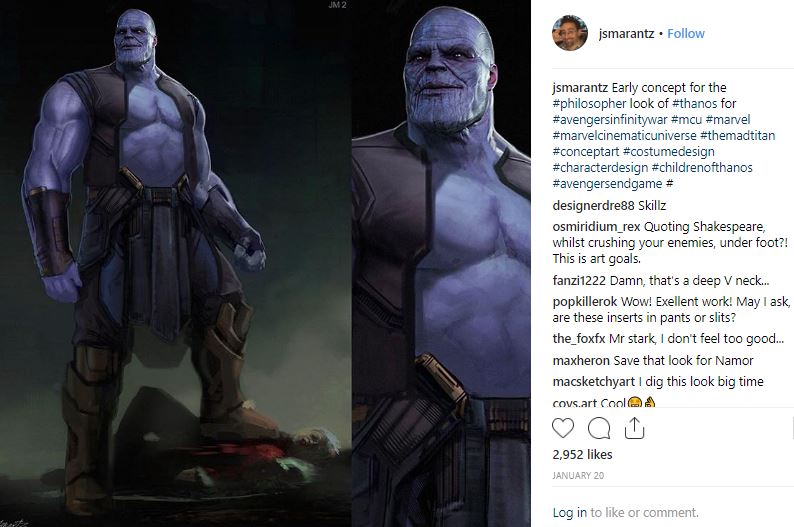 This version of Thanos could have made it in the 30 minutes of extra Thanos footage which reportedly got slashed from the film. We may get more flashbacks regarding Thanos in Avengers: Endgame, but this time the Avengers will surely get more focus.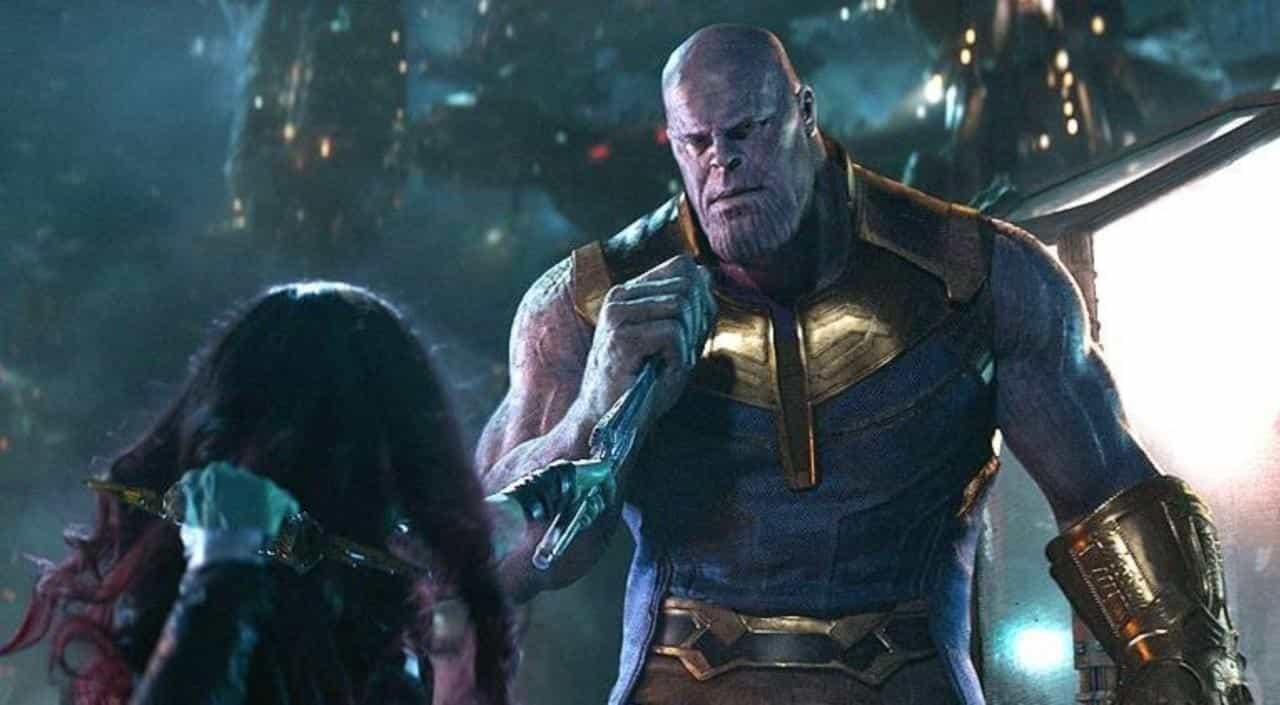 Josh Brolin was remarkable as the Mad Titan and here's what the two directors had to say about Josh Brolin's amazing performance as Thanos:
"Anthony Russo – He's such an amazing performer and so uniquely suited to Thanos. What we were looking for in the character of Thanos is the strongest, most intimidating figure in the universe. While at the same time we wanted to tell a story about a character with a really complex and empathetic interior life. There are not a lot of actors that can give you both of those things. Josh Brolin is perhaps the best example that you can find where you have somebody who has a physical presence and brings that level of intensity and threat, while at the same time having another layer always at work underneath that, which is a very complex inner life and a lot of emotional depth and texture."

"Joe Russo – Josh created an incredibly nuanced character who is both frightening and oddly emotional."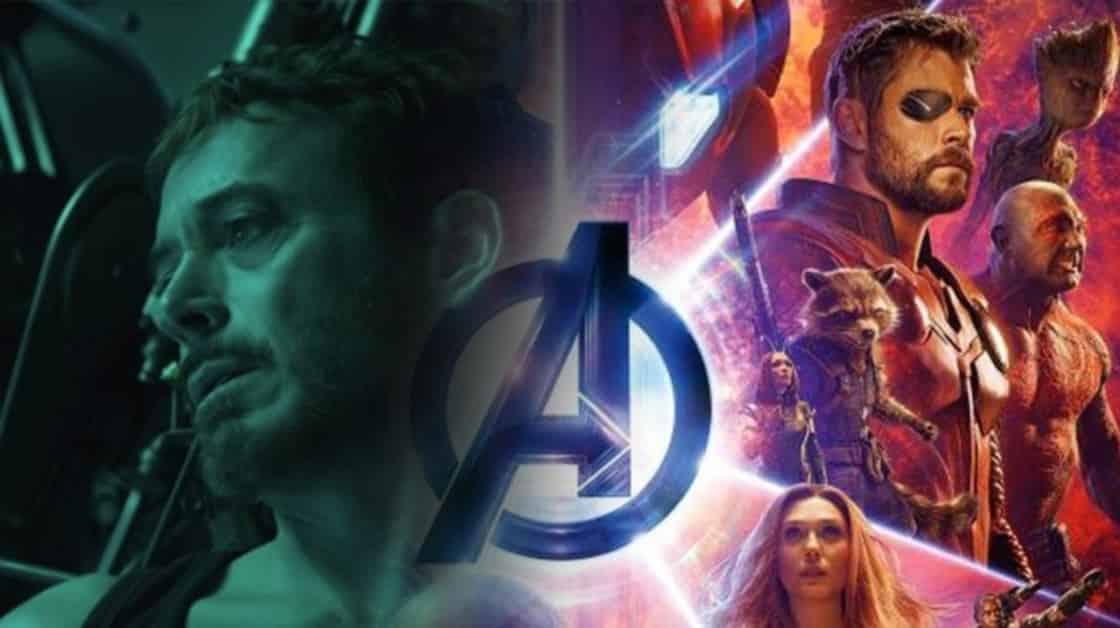 Now, Thanos will return in Avengers: Endgame. Directed by Joe & Anthony Russo, Avengers: Endgame will open on April 26, and it'll presumably star Robert Downey Jr., Chris Hemsworth, Mark Ruffalo, Chris Evans, Scarlett Johansson, Benedict Cumberbatch, Jeremy Renner Don Cheadle, Tom Holland, Chadwick Boseman, Paul Bettany, Tom Hiddleston, Idris Elba, Danai Gurira, Peter Dinklage, Benedict Wong, Elizabeth Olsen, Anthony Mackie, Sebastian Stan, Gwyneth Paltrow, Benicio del Toro, Josh Brolin, Pom Klementieff, Karen Gillan, Dave Bautista, Zoe Saldana, Vin Diesel, Bradley Cooper, Chris Pratt, Paul Rudd, Samuel L. Jackson, Cobie Smulders, Tessa Thompson, Evangeline Lilly, Aaron Taylor Johnson, Cate Blanchett, Michelle Pfeiffer, Michael Douglas, Tilda Swinton, Jeff Goldblum, Katherine Langford, Stellan Skarsgard and Brie Larson.