The First Trailer of Black Widow Has Launched. It's Crazy!!!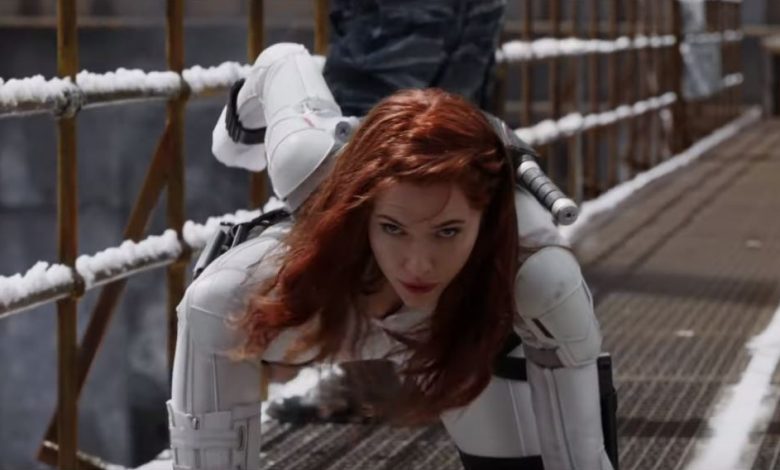 It has happened. The trailer for the first MCU Phase 4 movie has arrived and we can say that it was just perfect. Last we reported, the trailer was supposed to arrive either on December 2nd or 3rd. Well, the report has turned out to be absolutely correct. The Black Widow first trailer has arrived, and even the description that we previously read of it was spot on. For those who haven't seen the trailer yet, here it goes:
The trailer reveals so much. We get the first look at Yelena Belova, Melina Vostakov, Red Guardian & most importantly Taskmaster. This film is going to be action packed! Even without any of the Super peeps running around in this film, this film looks absolutely fantastic. And what it has managed to do is that it has portrayed Black Widow as a complete Badass!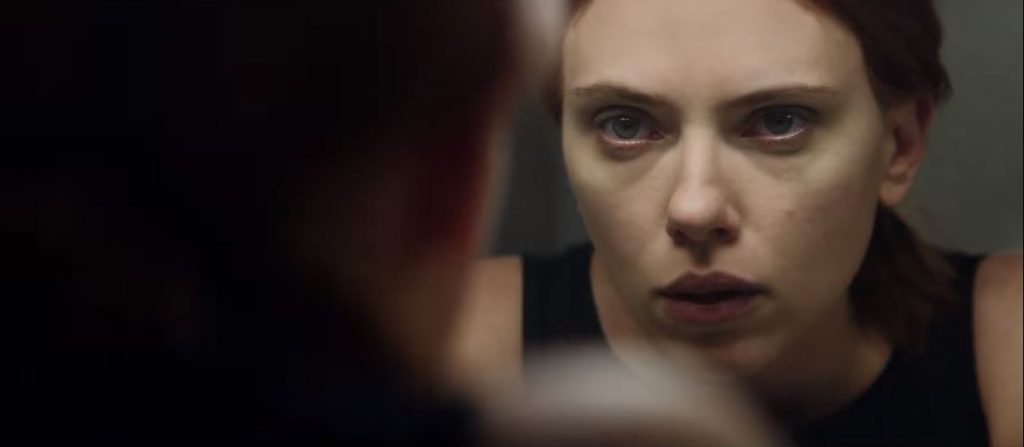 It starts off with lines & shots from previous MCU films. We see shots from Age of Ultron, Avengers 1 and Captain America: The Winter Soldier. These shots are of everyone who Natasha got close to (Steve, Bruce, Clint & Fury) except Tony (that's probably because he has a cameo in the film). While these shots play, we hear the dialogue from Avengers: Endgame mixed with Age of Ultron – "I used to have nothing & then got this job, this family. But nothing lasts forever."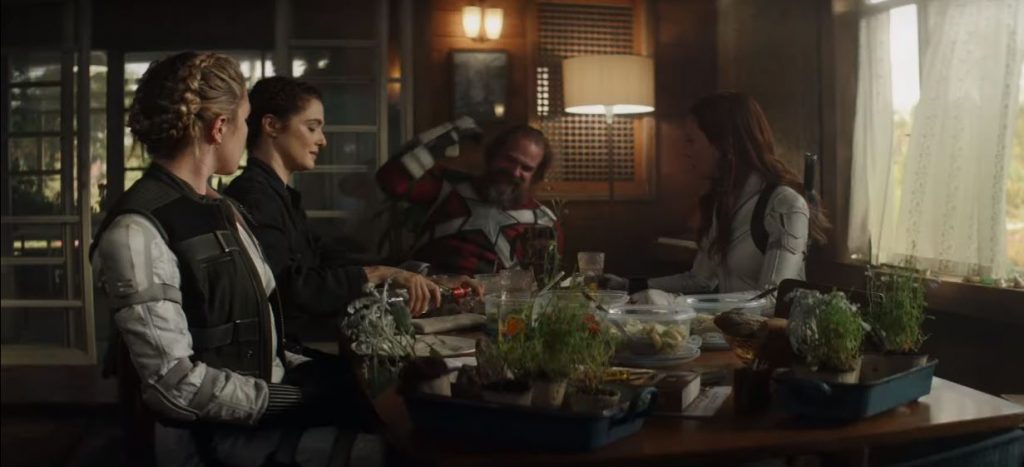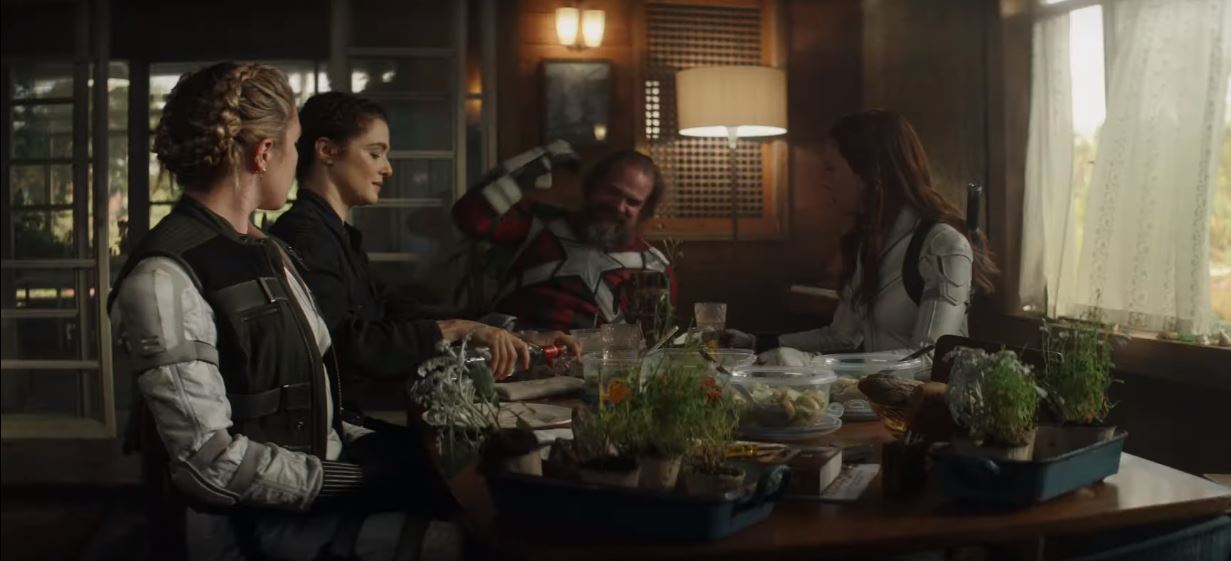 While this family reference is for the Avengers, this dialogue has also been sneaked in to refer to Natasha's past family, which includes Yelena Belova, Melina Vostakov & Alexei Shostakov (Red Guardian). And what's great is the inclusion of General Ross into all this. Natasha goes on the run at the end of Civil War, and this trailer uses General Ross really well by probably putting her on the chase. He wants to catch Natasha, who is a fugitive from the law. And as it has been reported, he could later recruit the likes of Yelena Belova for the Thunderbolts team as well.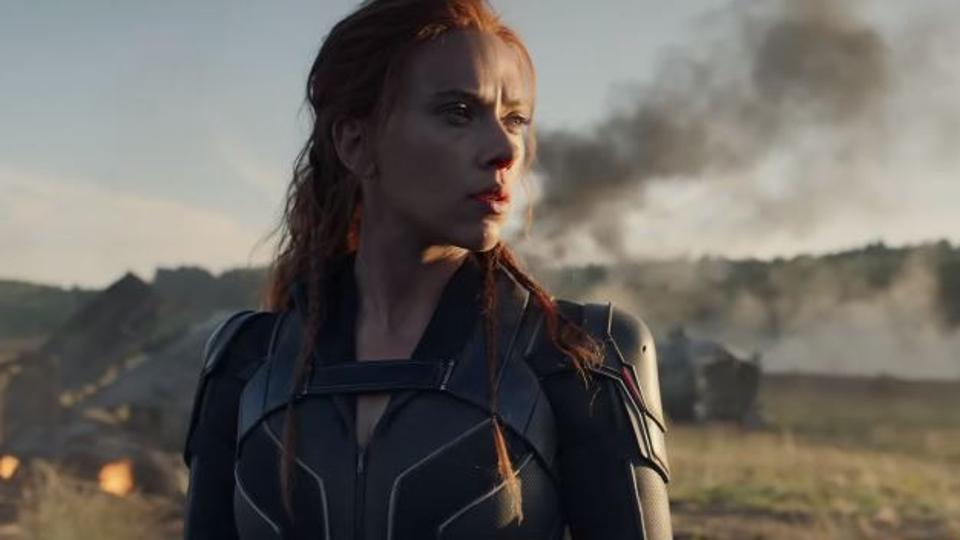 Let's get back to the trailer. 2 new suits have been revealed for Widow. The first is the white suit which she wears on a mission along with Yelena Belova. The second is the more comic accurate suit with the Yellow Belt.
Taskmaster gets revealed in the trailer. And it's great to see that he has got a fight with the Red Guardian. Another Easter Egg that people may not have been quick to spot is that Rachel Weisz's Melina Vostakov was also from the Red Room program and she is also seen donning a Black Widow suit.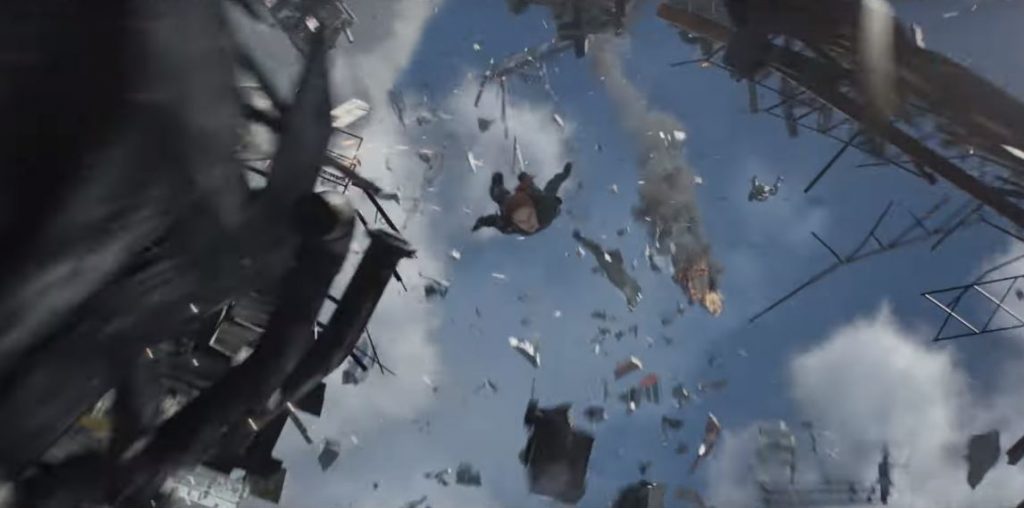 The trailer ends with a high octane action sequence. Marvel & Disney are really experts at marketing a film. Earlier, this film didn't really seem as exciting, but it sure does now. Hype levels have been raised! Scarlett Johansson, you beauty. We're really excited to see how the story would unfold with Natasha revisiting her old days & reconnecting with her old family. It will be a special film for Black Widow because she died in Avengers: Endgame, and this movie has to be the perfect tribute for her.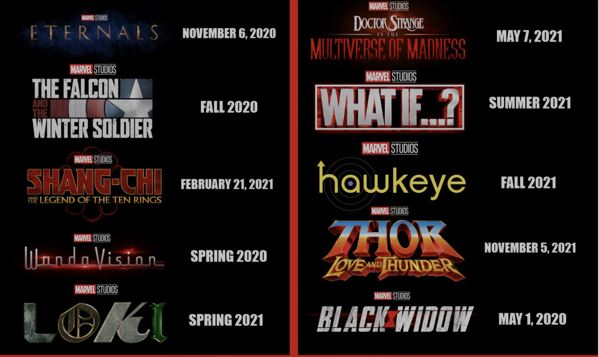 Marvel's future is huge and there's a lot that could happen. Black Widow is going to kick off the future slate on May 1. Here's how the rest of the Phase 4 slate looks like – The Falcon and The Winter Soldier in Fall 2020, The Eternals on November 6, 2020, Shang-Chi and the Legend of the Ten Rings on February 12, 2021, WandaVision in Spring 2021, Loki in Spring 2021, Doctor Strange in the Multiverse of Madness on May 7, 2021, Spider-Man 3 on July 16, 2021, What If? In Summer 2021, Hawkeye in Fall 2021, and Thor: Love and Thunder on November 5, 2021. Following these are Ms. Marvel, Moon Knight, and She-Hulk. Black Panther 2 has been scheduled for May 6, 2022.
I just have the biggest passion for everything cinematic! I want to share this passion with everyone through my writing about Hollywood Movies and TV. Other than that, I am a big sports fanatic and enthusiast. I'd like to write about my favorite sports as well some day.