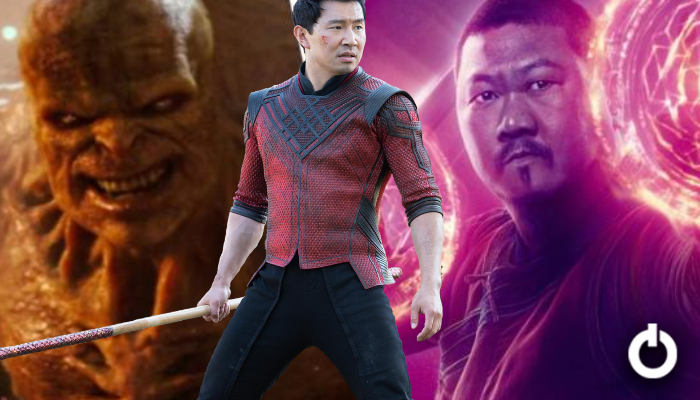 Marvel decided to switch to hyperspeed with the marketing of Shang-Chi and the Legend of the Ten Rings. Shang-Chi will finally introduce fully blown-out martial arts into the MCU, with Simu Liu playing the titular character. Moreover, this particular Destin Daniel Cretton directorial is bound to break the cultural barriers. Shang-Chi and the Legend of Ten Rings is actually an important part of Marvel's Phase 4. Speaking on that, Marvel fans were blessed with a brand new trailer. Plus, there are a bunch of Easter Eggs and story revelations. Here are 10 Easter Eggs from Shang-Chi trailer 2:
[adinserter block="1″]
Easter Eggs from Shang-Chi Trailer 2
1. Marvel Studio's Updated Logo
Marvel is known to embrace their projects pretty graciously. Time and then we have seen some major altercations to the logo of Marvel Studios. But it looks like the Studios is taking a leap when it comes to Shang-Chi and the Legend of Ten Rings. As we can see, the logo is now purely dripping in golden color, while the background fully includes the very iteration of Ten Rings. It is almost as if the logo itself is telling you that this particular flick is utterly important to the MCU.
[adinserter block="2″]
2. Ten Rings Flag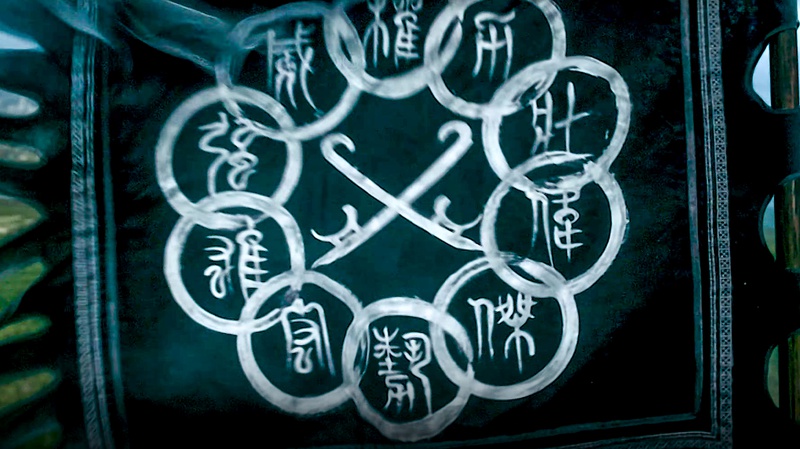 The trailer opens up with a monologue over the shots of a black Ten Rings flag. This monologue is delivered by Tony Leung's Wenwu explaining that the bracelets gave power to his family. He then goes on to tell a young Shang-Chi that if he wills to possess the same power, he must prove himself to be worthy. And then the rest of the trailer gets too rocky as family tension rises.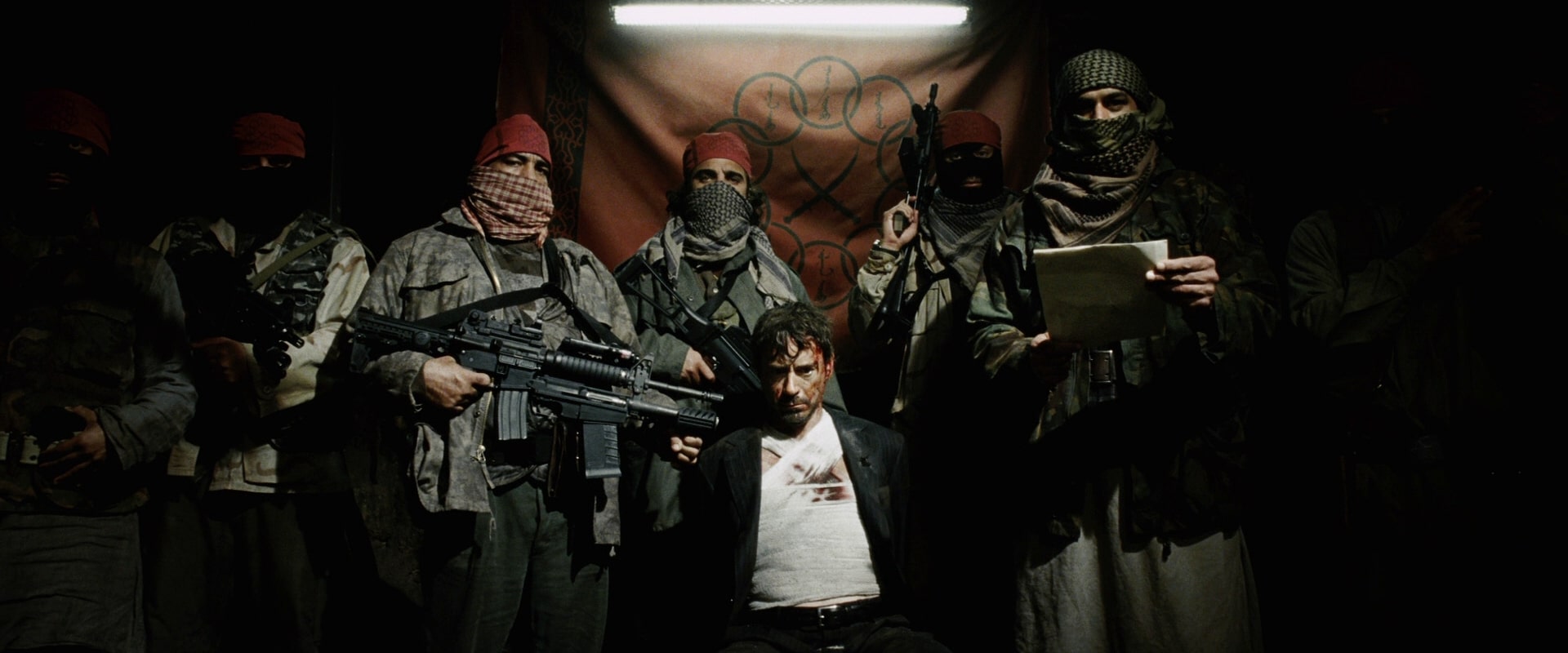 The first time that we heard of Ten Rings was in Iron Man as it is the same organization that kidnapped Tony Stark. While the new flag bears many similarities with its first appearance, there's a major difference too. Both the logos utilize ten circles encased in one another and spiraled around two swords. But the major difference is the color. The flag that was featured in the Iron Man franchise was somewhat in red, but in Shang-Chi, it's purely black and white.
[adinserter block="3″]
3. The Trailer Odes The Mystical
Shang-Chi is anything but simple and basic. The mystical elements are pretty much embraced in the trailer. A particular scene that stands out is when the Mandarin escorts his son and his friends to the facility. Here, Shang-Chi comes face-to-face with the mystical element when the Mandarin watches calmly on the blowing water, while Shang-Chi feels the floating particles.
[adinserter block="4″]
4. Mysterious Mountains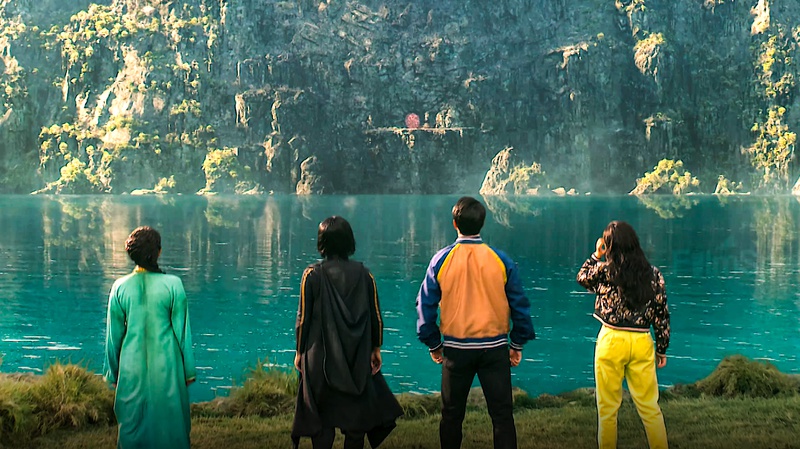 One that is pretty continuous in the trailer is a mountain range. The first glimpse that we get at the location only shows the terrain. But the future frames reveal a man-made facility among the peaks. In the comics, the K'un-Lun (city) Mountains are a mystical location that is heavily linked to Shang-Chi.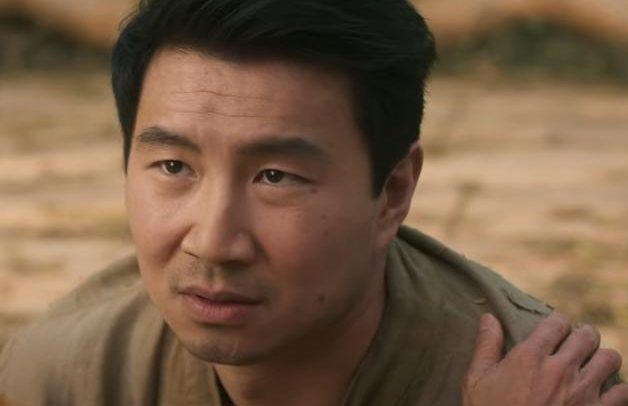 One can assume that this mountain is home to the Ten Rings dojo which is shown early on is located within these mountains. The K'un-Lun mountain range operates in a pocket dimension and is one of the Seven Capital Cities of Heaven. But it is doubtful if the MCU will follow these comics' origins. But something deeper connects here. The comics point out that the gate to K'un-Lun can only be accessed every ten years, coincidentally the same amount of time Shang-Chi has been away from his father in this movie. So I would say, the ambiguity surrounding this is good!
[adinserter block="5″]
5. Antagonist Mandarin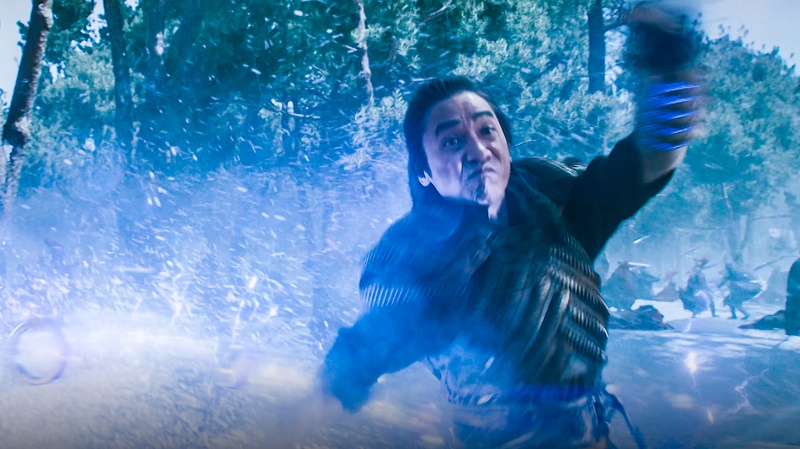 It has been rumored that Shang-Chi will go back as far as the Genghis Khan days. Right before the assembling of Marvel Studios' logo, Tony Leung's Mandarin can be seen sporting long hair as he wields the Ten Rings. Wenwu can be seen attacking a temple, and the people protecting the temple appear to be in ancient clothing. Now, this could hint at the flashback days.

If we do consider these shots from the Genghis Khan era, then the Mandarin is easily over 800 years old. A being this old in the MCU is no surprise. But adding an antagonist who has spanned over a millennium would only add multiple layers and more gravitas to the audacity of the character. I think Mandarin's years of experience will definitely be shown in the movie.
[adinserter block="6″]
6. Yes, We Have Another Dragon In The MCU!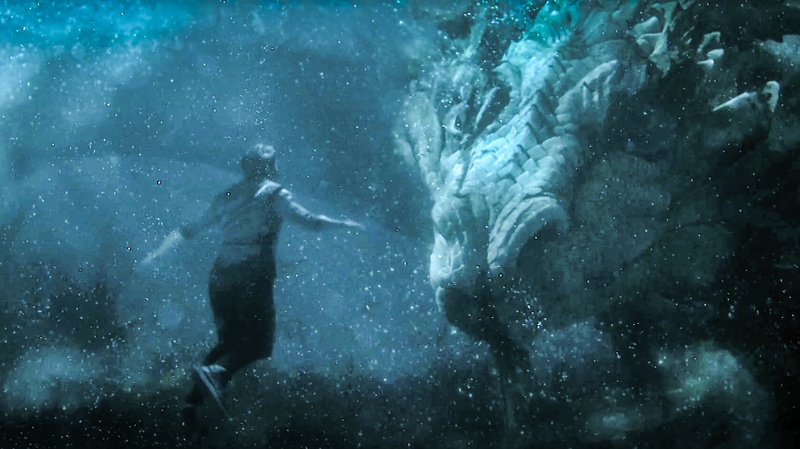 For me, this particular scene was the money shot in the entire trailer. I mean, the MCU now has wizards, witches, and dragons! Could we have asked for anything else? I think this makes Shang-Chi and the Legend of the Ten Rings above everything else for the time being. Well, this dragon is the Great Protector. Earlier, this was revealed by white and red-scaled creature's identity, courtesy of toy leaks.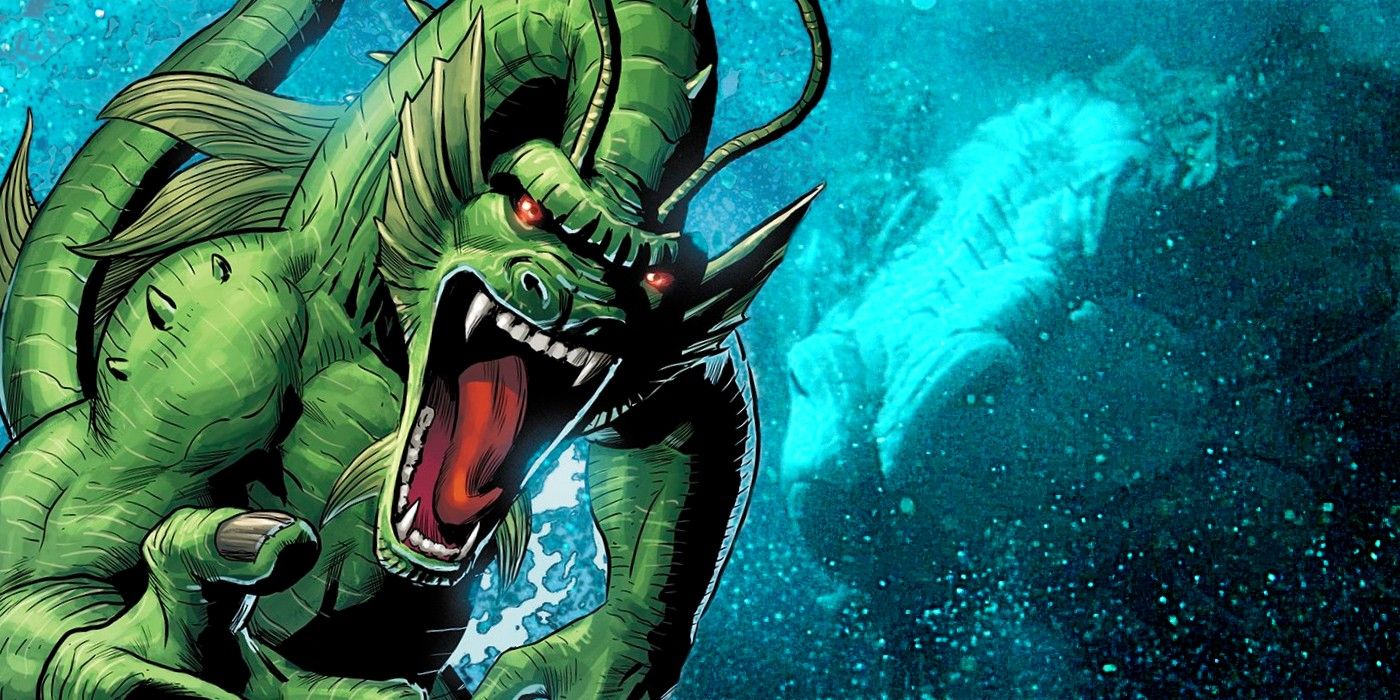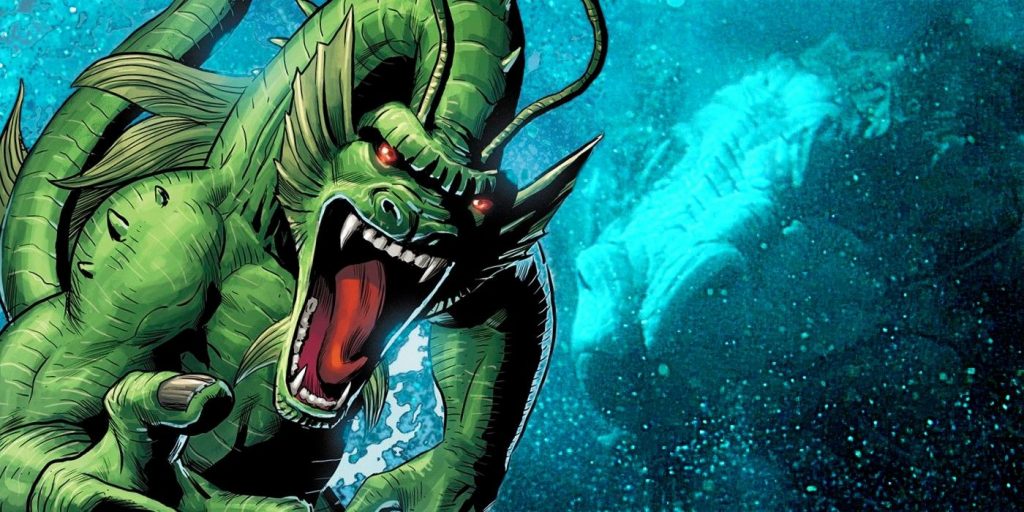 This dragon isn't Fin Fang Foom from the comics. It is an inspiration that Marvel has taken from Fin Fang Foom. Earlier reports claimed that a magical trinity would be tasked with keeping the dragon dormant. And if the dragon is no more asleep, then it's bad news for our titular hero. Earlier, it was theorized that this dragon is going to be Fin Fang Foom, but Liu debunked all rumors of the comics' iteration making an appearance in September's flick.
[adinserter block="7″]
7. Shang-Chi's Mother Jiang Nan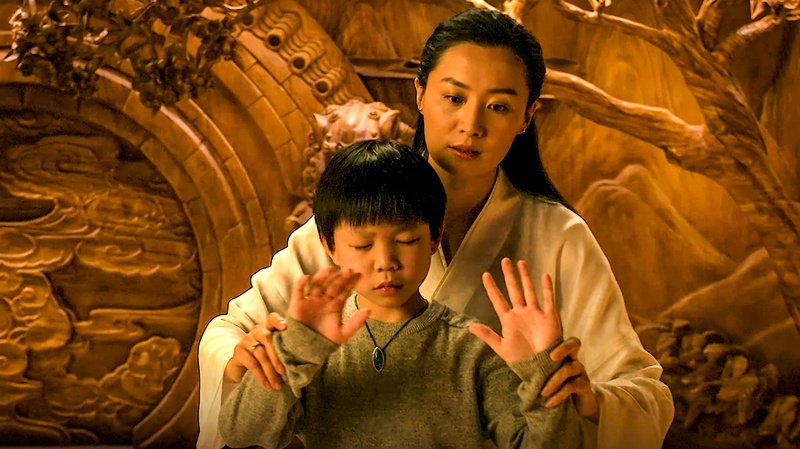 It was revealed in the trailer that Shang-Chi's mother is Jiang Nan, played by Michelle Yeoh. She makes her return to the MCU by flexing her sorceress skills and can be seen performing a motion similar to the sling ring. She can be seen training a young Shang-Chi and also warning that he is his mother and his father too. Shang-Chi is a mix between an immortal after and sorceress skills, pretty interesting!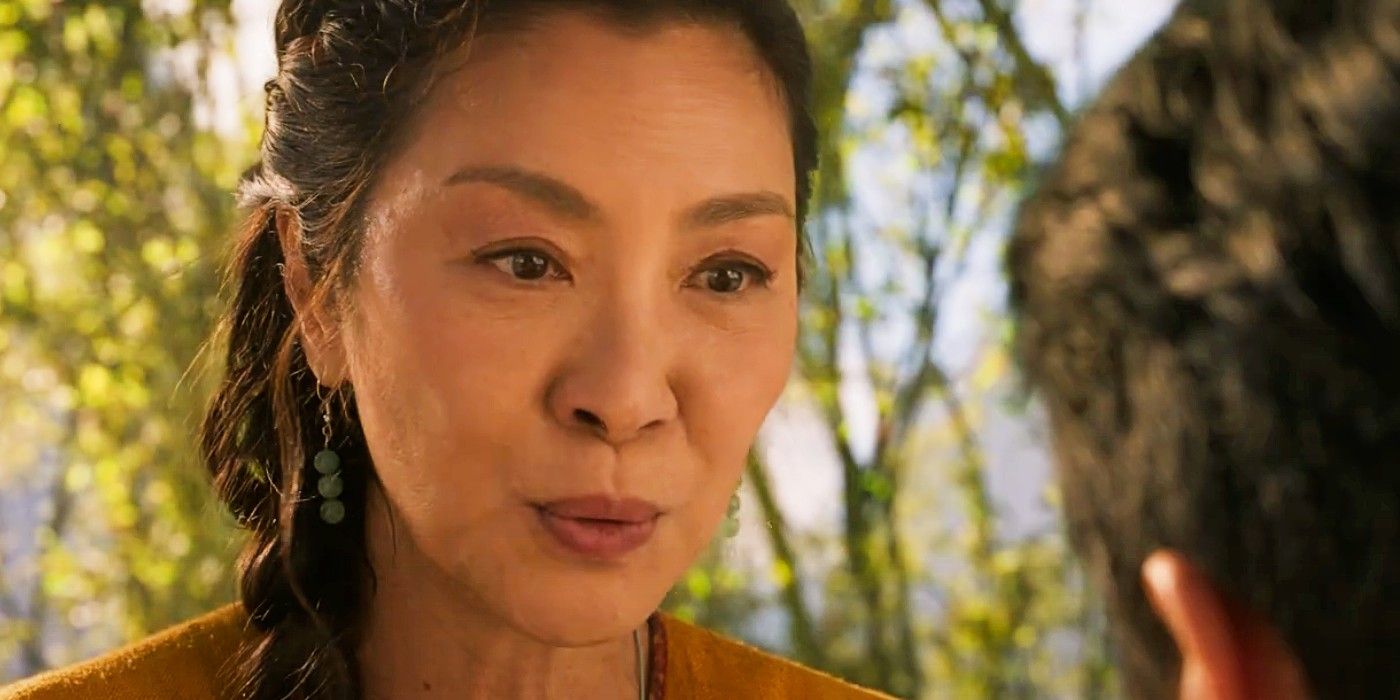 Yeoh's character Jiang Nan can be heard saying, "whether [he] likes it or not, [he] is also [his] father." It's pretty clear she is afraid of his son becoming a version of the Mandarin. But it is also clear that she does not want her son to hide. The possible training indicates that she is going to ensure that Shang-Chi is stronger than Wenwu's sinful holders.
[adinserter block="8″]
8. Shang-Chi vs. The Mandarin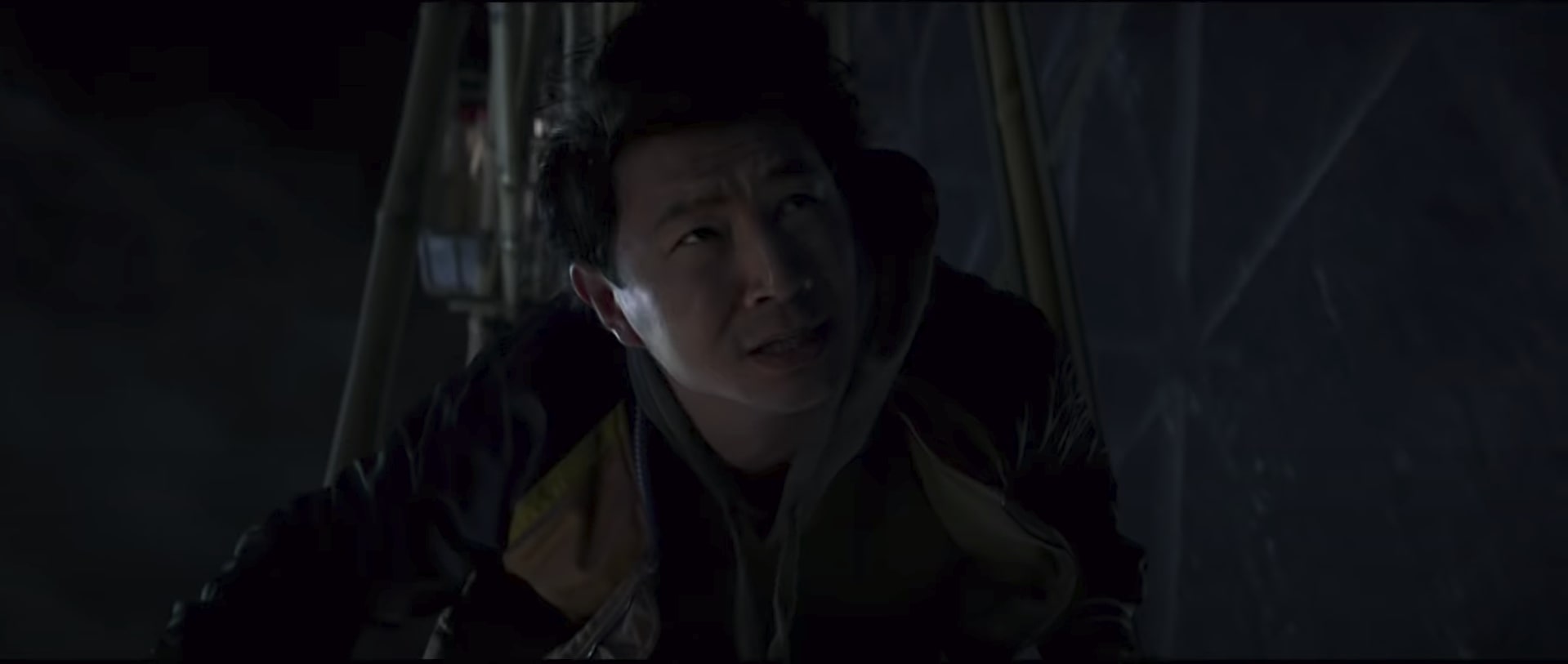 Somewhere during the midway of the trailer, we see Wenwu testing out his son, Shang-Chi. He can be seen fighting off masked men from the Ten Rings, while the barrage is led by the mysterious Death Dealer. Wenwu is about to top the list of Worst MCU Dads, because he says, "I told my men they wouldn't be able to kill you if they tried." I mean, how subtle is that?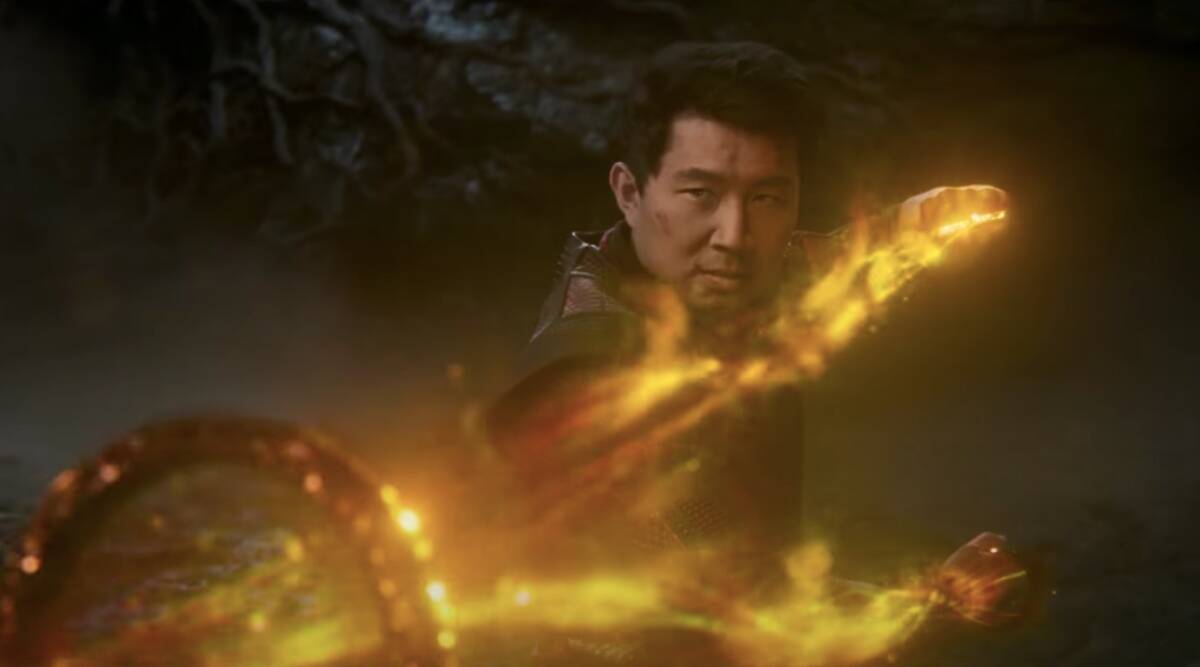 As the trailer approaches its end, it is made pretty clear that the Mandarin and Shang-Chi will go toe-to-toe. The father-son battle seems like the final battle as Shang-Chi permanently or momentarily defeats his father. In both the trailers, it has been made pretty clear that Wenwu wants his son to come back to him alive so that he can lead his legacy. So, this battle would be really interesting to watch. This scene also shows Shang-Chi donning his suit.
[adinserter block="10″]
9. Mysterious Sorcerors Fighting Against… Abomination!?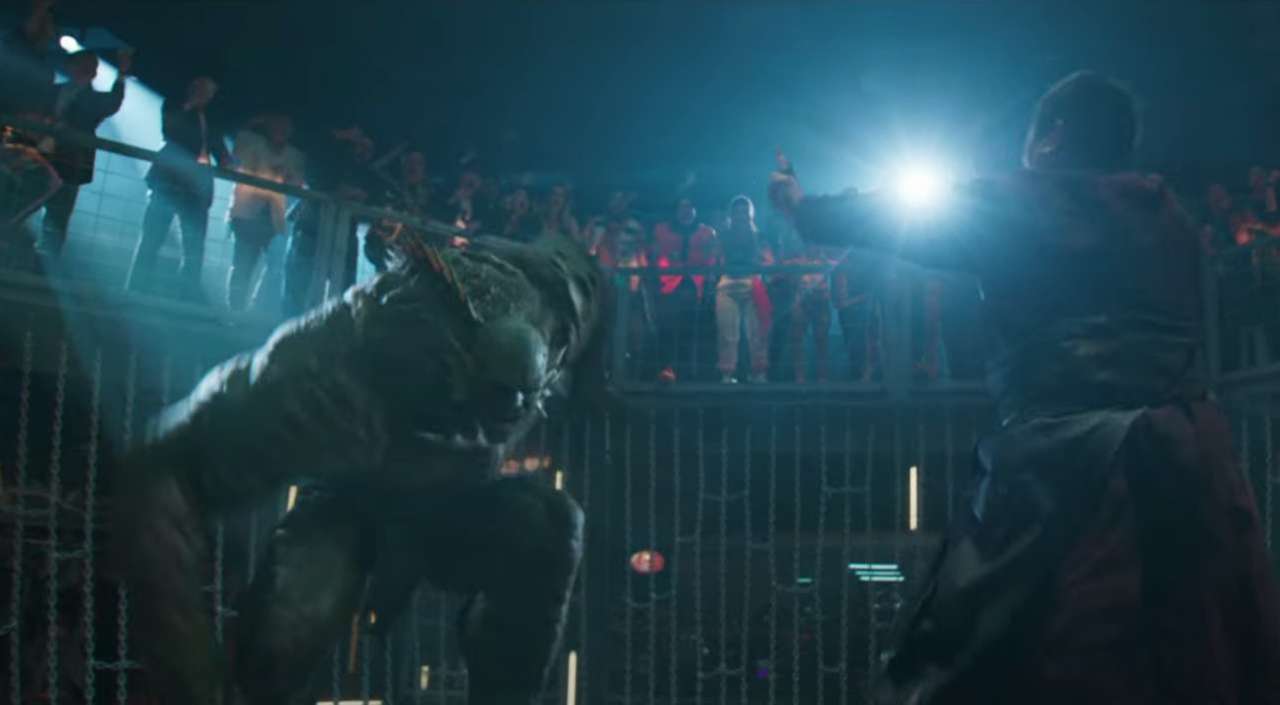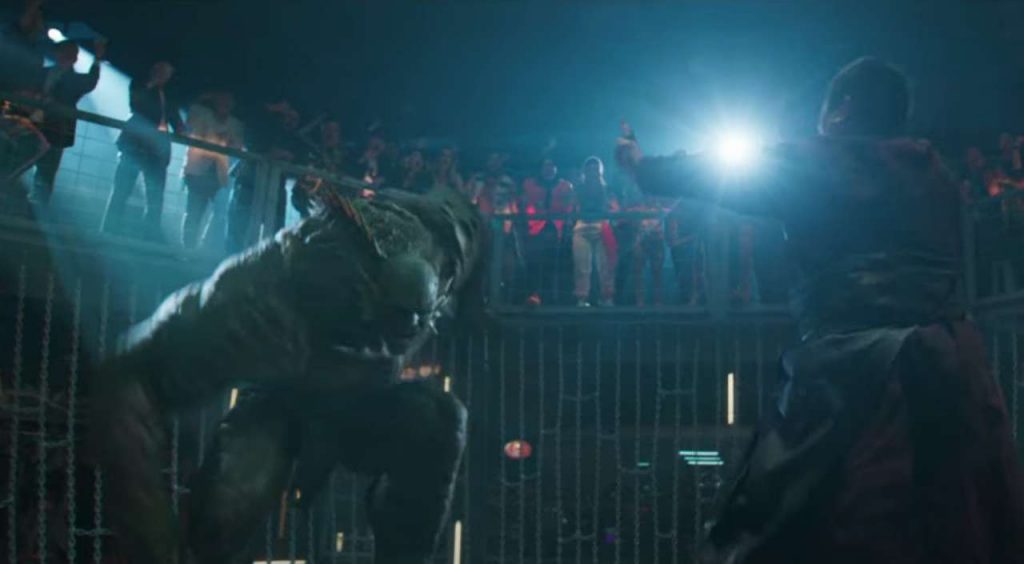 It's been more than a decade that we've seen Abomination. I mean, Tim Roth was previously confirmed to star as Emil Blonsky in 2022's She-Hulk, but this only prepones his welcoming into the MCU. Moreover, he looks pretty different. Abomination was last heard to being held in a prison in the Marvel One-Shot "The Consultant." So it's pretty likely that escaped. But he's a beast who cannot be in hiding for this long. So, is that Madripoor that keeping a monster like him safe? Well, looks like it!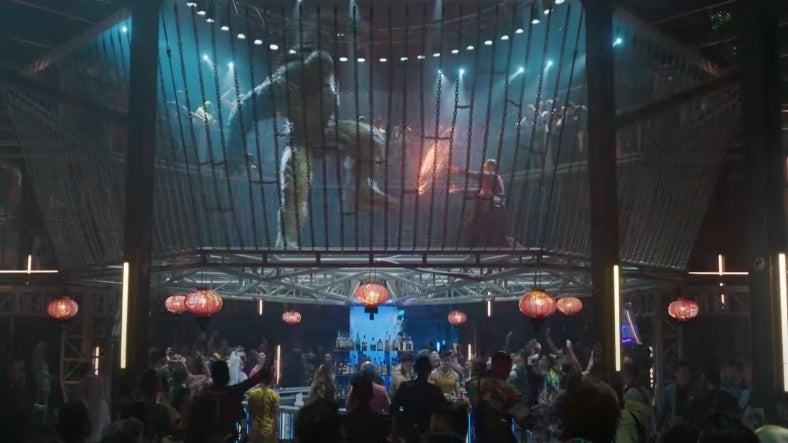 But who is Abomination fighting? Is that Wong we see using his magic? Well, the stature and hairstyle definitely aim at him only. But there has been a bit more evidence to support the claim that it is in fact, Wong. Previous Instagram posts have shown Benedict Wong and Simu Liu grabbing dinner together during the time of Shang-Chi production. But what has forced Wong to leave the Sanctum? I guess we'll see.
[adinserter block="11″]
10. Shang-Chi's Sister Xialing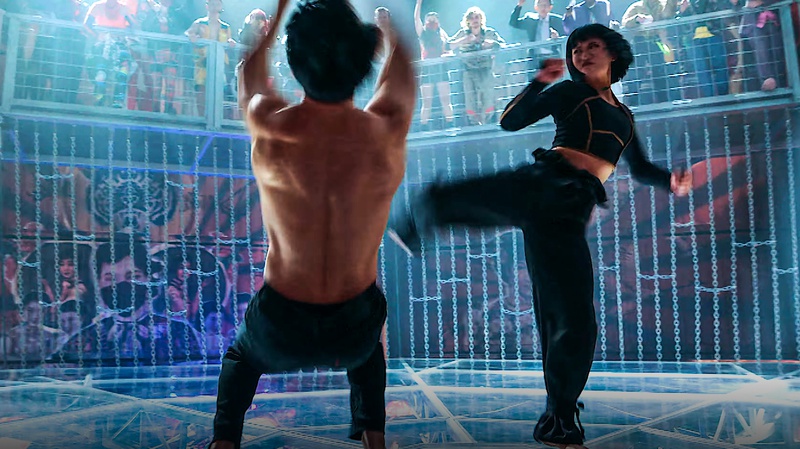 Shang-Chi is definitely going to include a lot of family drama. He has a strenuous relationship with his after already, and a mild one with his mother. So, what about his sibling? Well, the trailer shows a shirtless Simu Liu is shown squaring off against Meng'er Zhang's Xialing. She is Shang-Chi's estranged sister, and I think this is the first confrontation that they will have after many years.
[adinserter block="12″]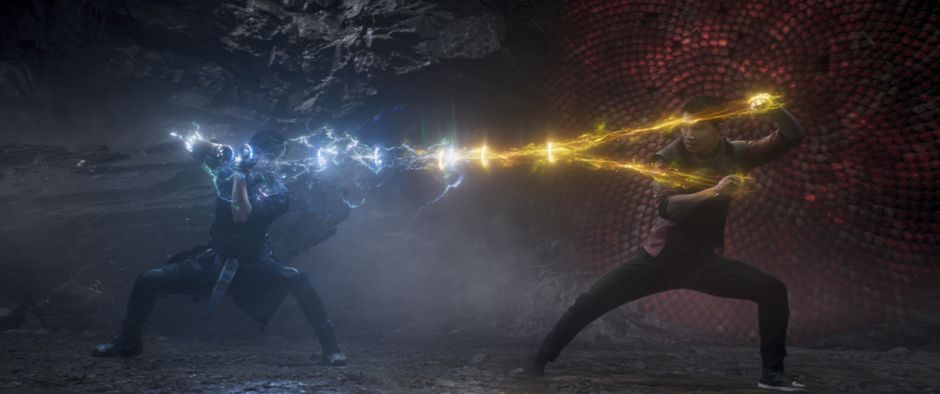 Shang-Chi and the Legend of the Ten Rings is directed by Destin Daniel Cretton, with a script from Dave Callaham. Shang-Chi was created by Steve Englehart and Jim Starlin. The movie stars Simu Liu as Shang-Chi, Tony Leung as Wenwu, Awkwafina as Shang-Chi's friend Katy, Michelle Yeoh as Jiang Nan, as well as fellow MCU newcomers Fala Chen, Meng'er Zhang, Florian Munteanu, and Ronny Chieng.
So these were all the plot revelations and Easter Eggs from Shang-Chi trailer 2. Did you like this trailer? Let us know in the comments.
Follow us on Facebook, Instagram & Twitter for more content.
Also watch:
[adinserter block="51″]