Movies
Avengers: Endgame – Will The Infinity Gauntlet Be Fixed?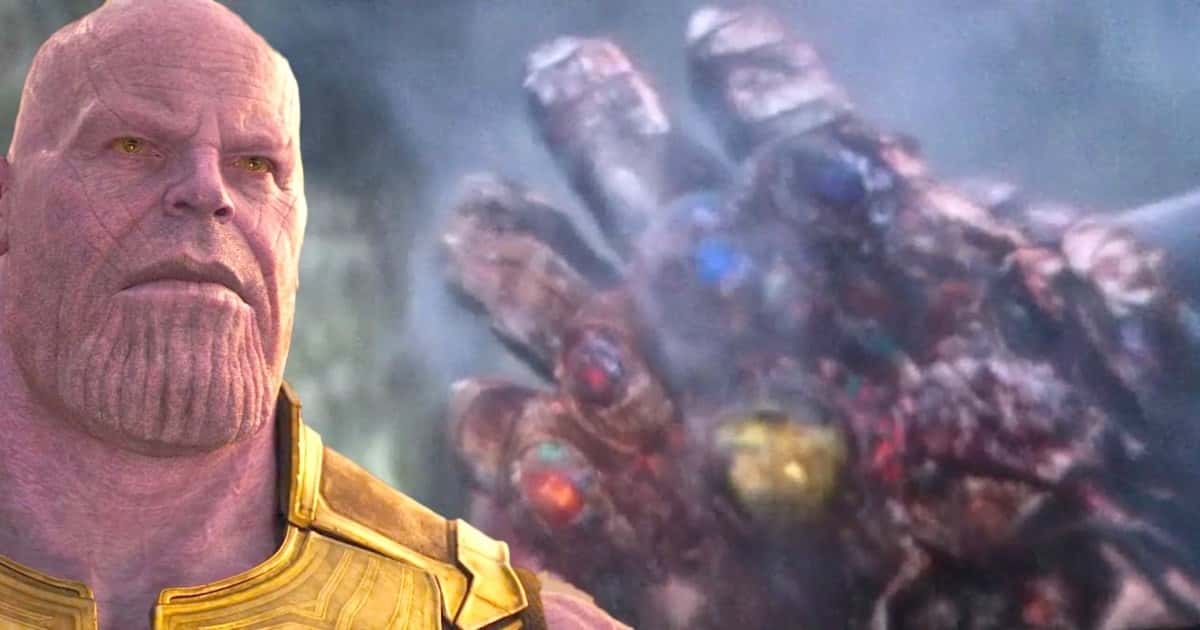 A few things about Avengers: Endgame might have been revealed through certain leaks in the recent days, but all that would still be counted as the tip of the iceberg since this film will give us a whole lot to unravel directly in the theatres.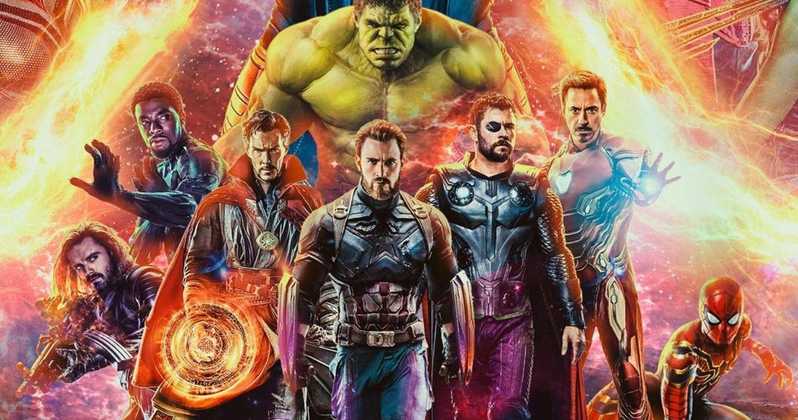 The film is clocking a 3-hour cut as of now, and so we could only imagine that we don't know many things from the film since 3 hours is a very long time and the marketing has only included footage from the first 30 minutes of the film. One of the questions that people have for this film is whether the Infinity Gauntlet be fixed or not?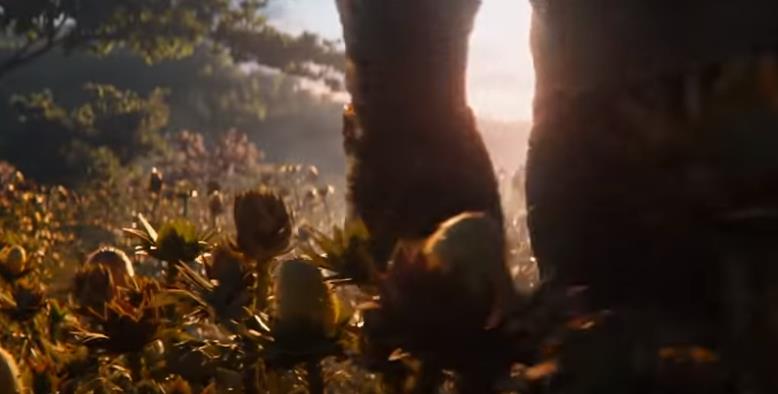 From the Avengers: Endgame trailer, it was apparent that the Gauntlet and Thanos' arm is still damaged. We got a little glimpse of Thanos walking through his farm on "Titan 2," and we saw him wearing a different white Top. But what's apparent was the condition of the Infinity Gauntlet which was just the continuation from where we left Thanos at the end of Avengers: Infinity War.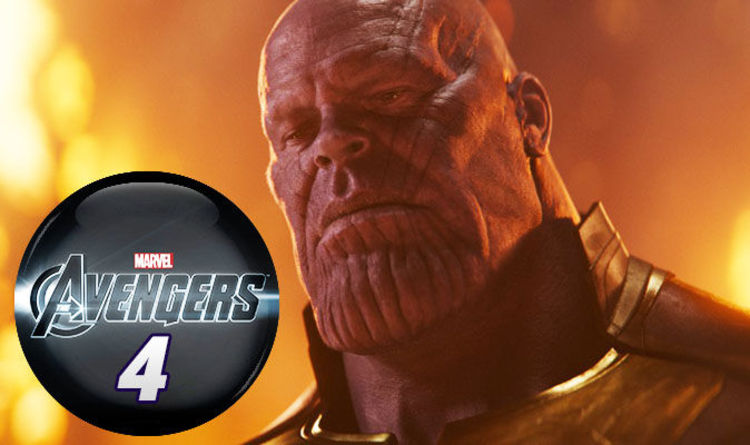 The damaged Gauntlet and Arm is believed to be the reason why Thanos will be back with his armor as he is not as strong he was before he fought the Avengers, and now he is permanently damaged. Using the Guantlet for the snap was too much for the Infinity Gauntlet, but it also took a big toll on his body. But the question which now arises is that will Thanos heal his arm using the Infinity Stones?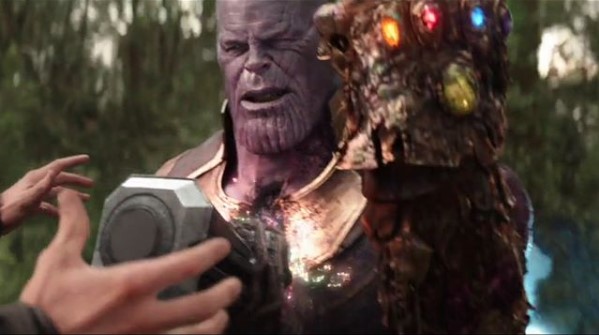 By the end of Infinity War, we saw Thor strike a lethal blow against Thanos, driving the Stormbreaker through his chest, but when Thanos returned in the final shot of the film, he was magically healed of the wound that Thor left on his chest.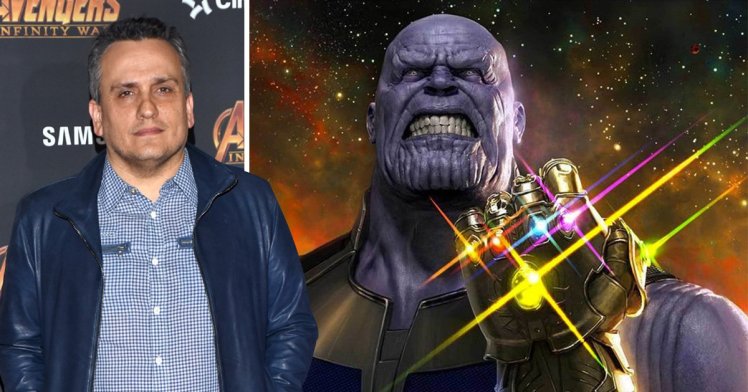 So, in the latest Vudu Q&A, directors Joe & Anthony Russo were asked whether Thanos will heal his arm, and fix the Gauntlet in the way he healed from Thor's big blow? Here's what the directors answered – "Perhaps, but there is a cost to using the power of the Stones."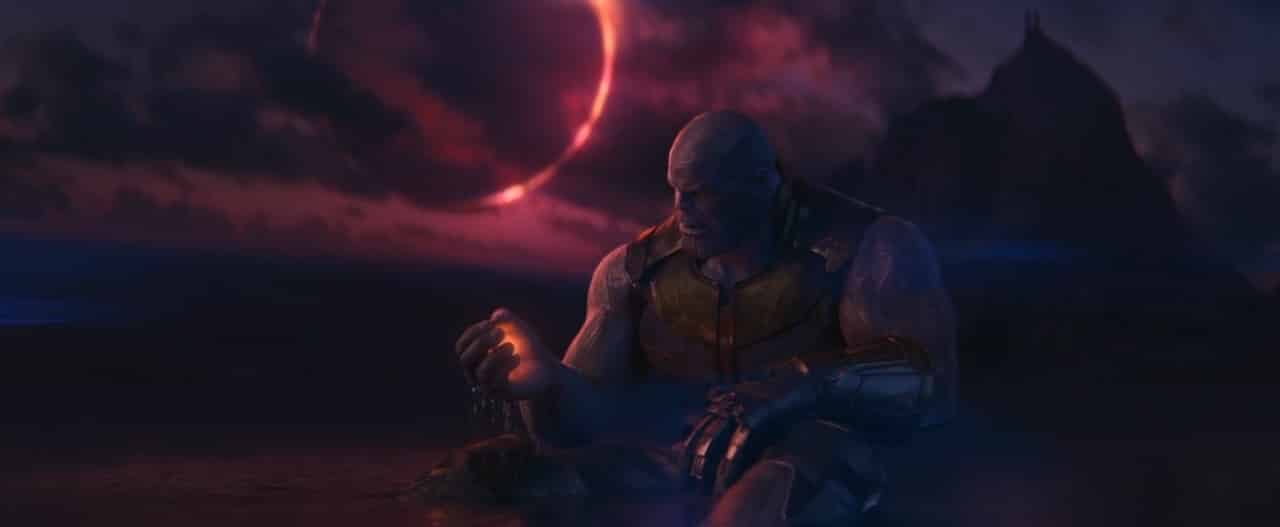 Another Q&A which took place earlier in 2018 had the Russos dodge that answer, but they did confirm that Thanos' scars were "evident," both from sacrificing his daughter and performing the Decimation event. Here's what Joe Russo said: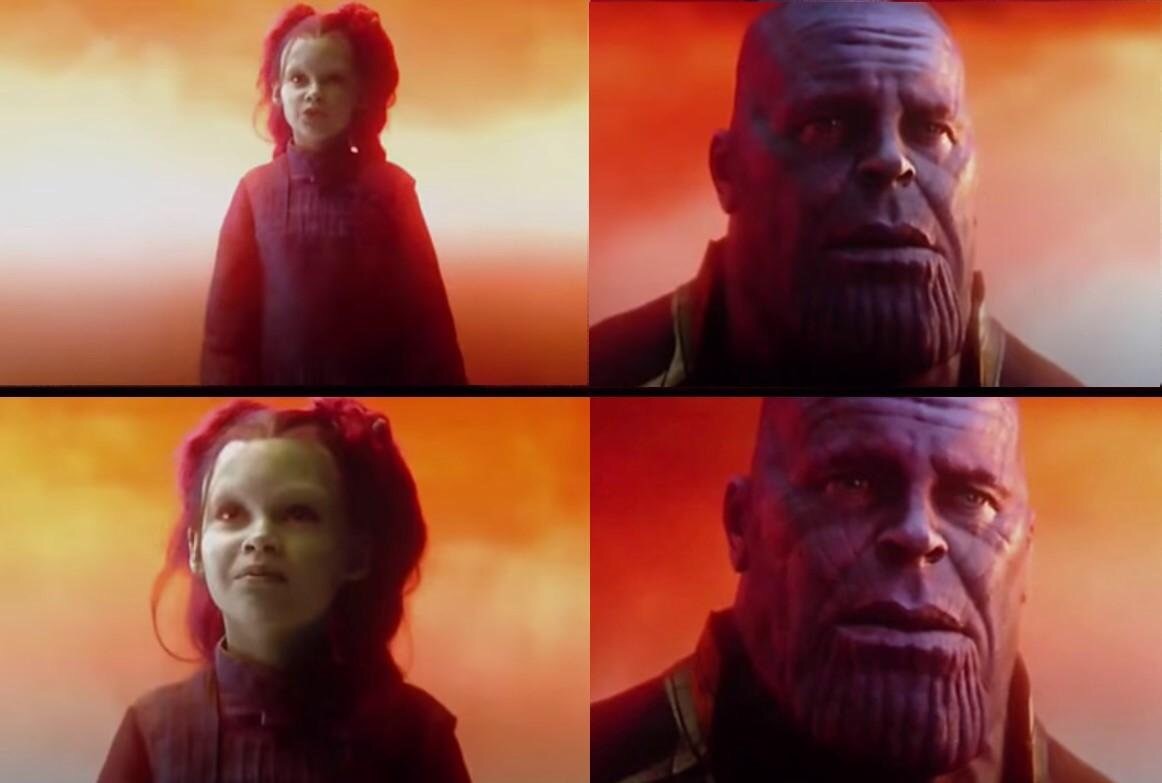 "His daughter is an emotional price, but the physical price is — you'll see it if you pause your DVD — right before he uses it to go back into the portal away from Thor while he's got the ax in his chest, his arm is burnt to a crisp. So the physical price is the extreme power that it took to enact his plan, he paid for physically, and when he sits down on the steps at the end of the movie you can see that it actually carries up into his neck and onto his face. As for the ages-old Gauntlet, "[Thanos'] arm is f—ed up and anything attached to his arm is f—ed up."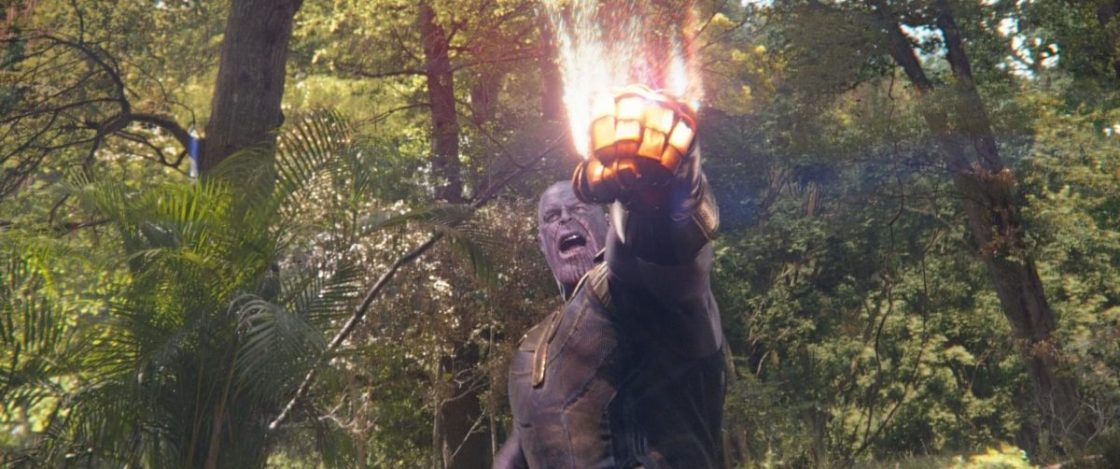 So the directors certainly haven't given any clue to support Thanos fixing his arm and the Infinity Gauntlet, but to present a big opposition against the Avengers who have statistically grown in number and power, we might need to see a perfect Thanos having a perfectly working Infinity Gauntlet. But we'd only find out once the movie arrives.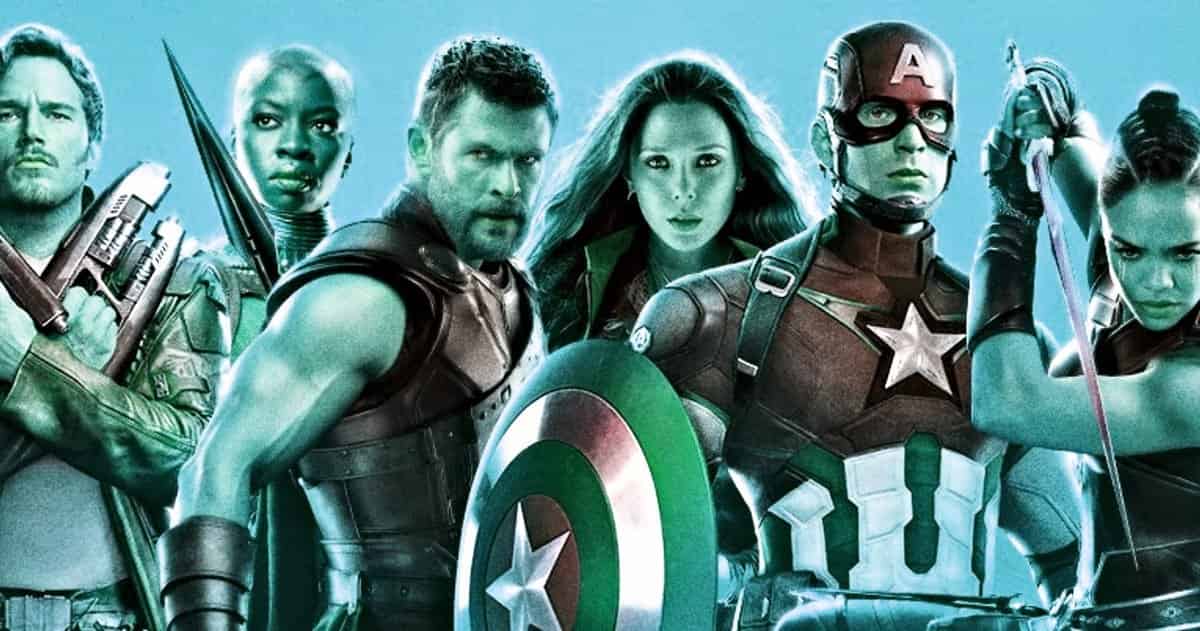 Directed by Joe & Anthony Russo, Avengers: Endgame will open on April 26, and it'll presumably star Robert Downey Jr., Chris Hemsworth, Mark Ruffalo, Chris Evans, Scarlett Johansson, Benedict Cumberbatch, Jeremy Renner Don Cheadle, Tom Holland, Chadwick Boseman, Paul Bettany, Tom Hiddleston, Idris Elba, Danai Gurira, Peter Dinklage, Benedict Wong, Elizabeth Olsen, Anthony Mackie, Sebastian Stan, Gwyneth Paltrow, Benicio del Toro, Josh Brolin, Pom Klementieff, Karen Gillan, Dave Bautista, Zoe Saldana, Vin Diesel, Bradley Cooper, Chris Pratt, Paul Rudd, Samuel L. Jackson, Cobie Smulders, Tessa Thompson, Evangeline Lilly, Aaron Taylor Johnson, Cate Blanchett, Michelle Pfeiffer, Michael Douglas, Tilda Swinton, Jeff Goldblum, Katherine Langford, Stellan Skarsgard and Brie Larson.
I just have the biggest passion for everything cinematic! I want to share this passion with everyone through my writing about Hollywood Movies and TV. Other than that, I am a big sports fanatic and enthusiast. I'd like to write about my favorite sports as well some day.