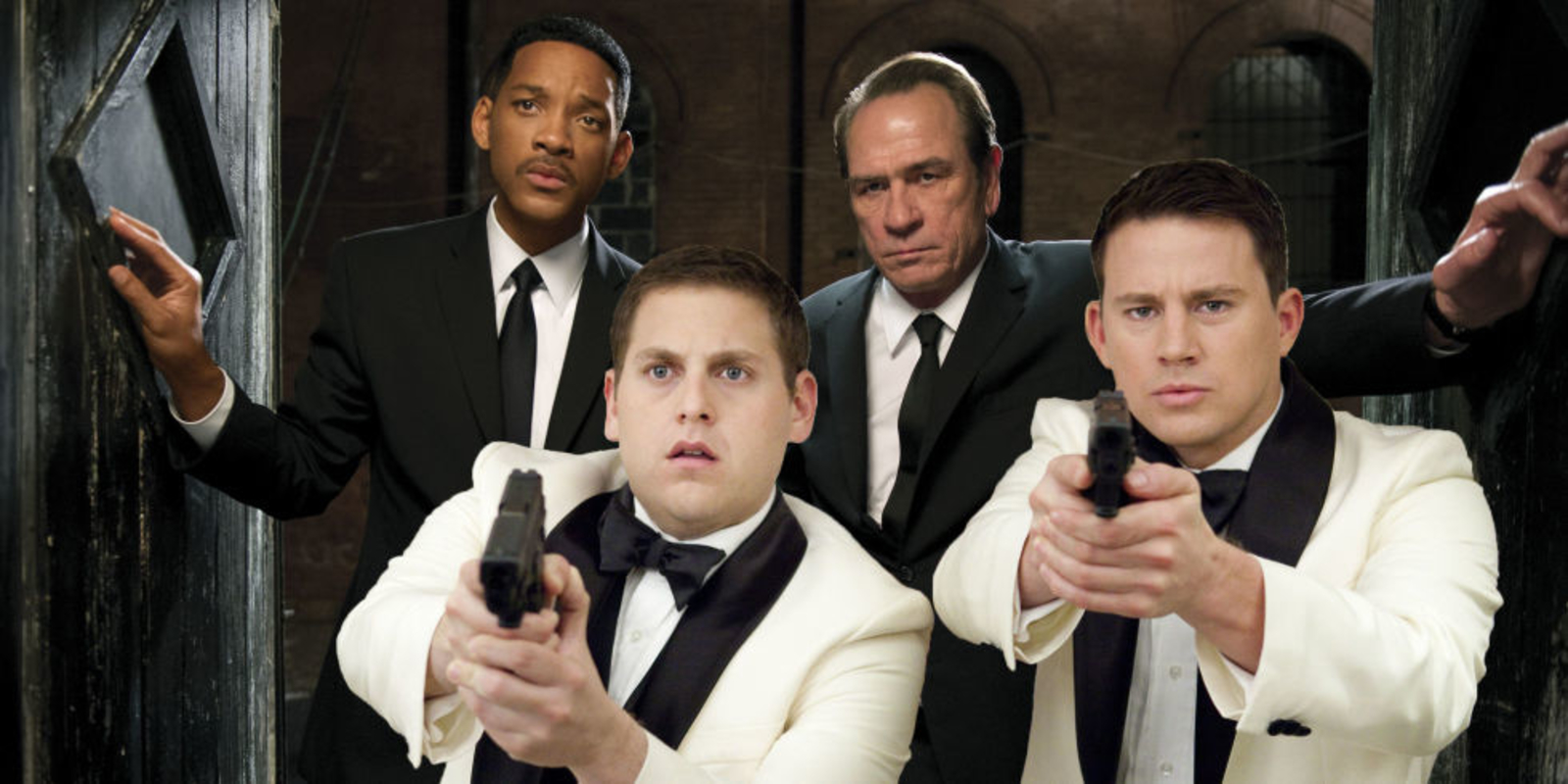 Excited about the crossover movie between 21 Jump Street and Men In Black? Hold on, it looks like it isn't happening anymore. Or at least according to Jonah Hill, who recently told THR that the intriguing project probably won't materialize.
The idea of the movie was pumped by Sony and was apparently in talks with James Bobin to direct and Jump Street helmers Phil Lord and Chris Miller were signed onto produce.
The shooting was supposed to set to begin later this year. We're not sure what went wrong, but as Hill tells The Hollywood Reporter, he doubts that it's ever going to get made.
"I had the idea, but I doubt that movie will ever get made. They're trying to make all the deals, but it's kind of impossible with all the Men in Black stuff. The Jump Street films were so fun to make and the whole joke of them was they were making fun of remakes and sequels and reboots and then now it's become a giant sequel, reboot. It's almost become what we were making fun of and it's hard to maintain that joke when it's so high stakes."
The studio hasn't officially greenlit or canceled MIB 23 just yet, so for now, but there are two big problems. One of the problems is the fact that by making a Men In Black sequel that ties in the 21 Jump Street universe, the series that's made a living spoofing Hollywood's worst practices now becomes a true example of such practices. In other words, you may as well rename the film, "MIB 23: Schmidt and Jenko Sell Out," because that's what it's starting to sound like. However, it's the second problem that's more pressing, as the "Men In Black stuff" sounds like it may hint at the major cause for cold feet on MIB 23.
The idea of a Jump Street/Men in Black crossover first came to public light via the Sony email hacks in 2014.