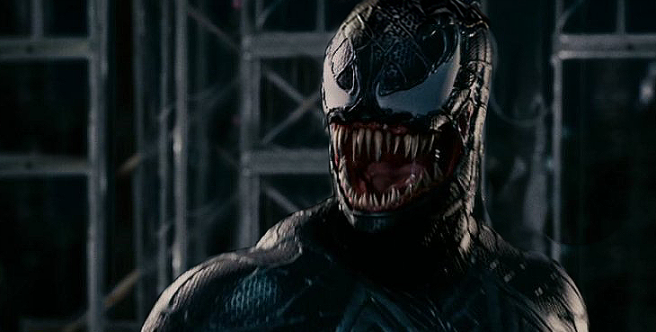 There have been many superheroes down the years.Before Marvel and DC EU, superhero movies went from campy to outrageous because studios just did not understand the budding genre. Some movies were better than others-The Dark Knight series helmed by Chris Nolan as a big example and some were really bad -all the Fantastic Four movies ever made.Then there were the movies that were so bad that it literally dried up some actors career. Here are five actors who could not survive the fall:
1) Dolph Lundgren:

Dolph Lundgren was a famous action star from the eighties. He may never have been taken seriously for his acting but he starred in some really good action flicks like Red Scorpion, Rocky IV and even Masters Of The Universe where he played the lead hero He-Man.After his role in 1990's The Punisher, Lundgren's career took a standstill.The movie was based on the comic but did not stick to any part of the comic storyline or character.His lack of acting also did not help the critically panned movie.
2) Topher Grace:

Topher Grace was the standout star of the TV series That 70's Show. He was predicted to have a big career ahead of him but that went down the drain after he took on the role of Venom in Spider-Man 3. Grace was deeply miscast as Venom was supposed to be a better,bigger version of Peter Parker and his alter-ego Spider-Man.The movie's bad plotline and special effects did not help.The Sam Raimi helmed franchised was killed off along with Grace's career.

3) Alicia Silverstone:

Alicia Silverstone was the "it girl" of the 1990's.She rose to fame after being featured in several Aerosmith's music videos and starring in the cult classic Clueless. Silverstone was cast as Batgirl in Batman and Robin which was a joke of a movie.Batgirl had no relevance to the plot and the movie itself suffered for being so poorly made-bad script, bad acting, and direction. The stars of the movie George Clooney, Uma Thurman, and Arnold Schwarzenegger's careers survived the flop, Silverstone's didn't.

4) Brandon Routh:

Unknown actor Brandon Routh was tapped for superstardom after he was cast as Superman for 2006's Superman Returns.Unfortunately, the movie was panned by critics and audiences did not warm up to the movie.Routh returned to guest-starring in various tv roles and got a mini-resurgence with his role in CW's Arrow and The Flash.

5) Chris O'Donnell:

Another Batman and Robin victim were actors Chris O'Donnell who played the character of Robin in what has been said to be the worst Batman film ever made.O'Donnell had been building a steady career before the movie, even winning a Golden Globe for Scent Of a woman.O'Donnell is now starring in television series NCIS:Los Angeles, after a decade of being in some forgettable fare.