Eroticism has been explored in world cinema in all its beauty and torment. In Hollywood, gone are the days when women are just arm-candies of male characters hanging around, now they are bold, provocative and seduce men (sometimes women). Here's a list of 8 seductive women who have featured in sensual thrillers:
Amanda Seyfried, Chloe:
The movie depicts the dark side of sexuality, the intimate scenes between Amanda Seyfried (Chloe) and Julianne Moore (Catherine) are just too hot to handle.
Sarah Michelle Gellar, Cruel Intentions:
The movie is based on the 18th-century French novel which explores the lives of four characters brought together by Sarah Michelle Gellar. The plot is unbelievably insane and I am not going to reveal it.
Denise Richards, Wild Things:
Denise Richards gave her best performance in this movie. It's bold, playfully erotic and deliciously horny with just the right amount of twists that make for a great erotic thriller.
Nicole Kidman, To Die For:
She is playing a hot journalist who is seducing teenage boys, grown men without a shame. She won a Golden Globes for this role.
Angelina Jolie, Original Sin:
It is a remake of the French film, Mississippi Mermaid which bombed at the US box-office, but the intensity of Jolie's breathtaking sexual exploits will blow your senses. 
Alicia Silverstone, The Crush:
It's a psychological cum sexual thriller based on 1955 novel Lolita involving a writer and a girl. Watch it to know the rest.
Sharon Stone, Basic Instinct: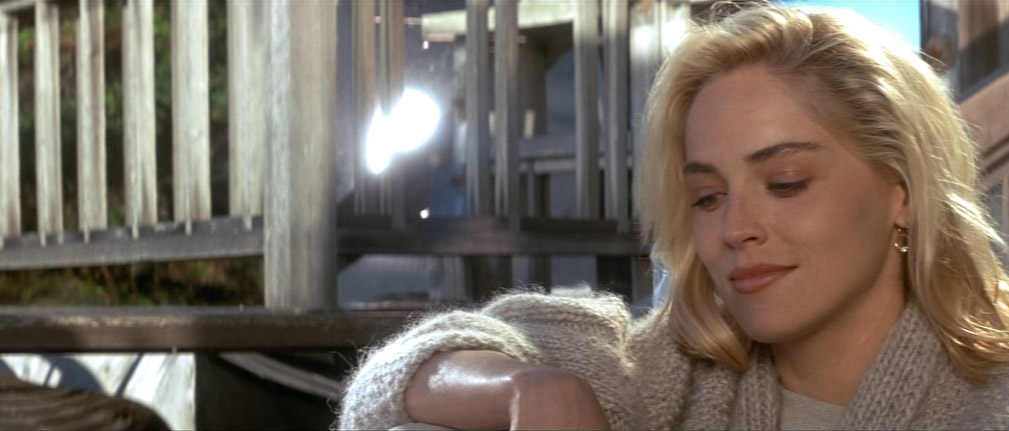 She redefined what it means to have a raunchy sexual thriller. In the movie, she is suspected of a murder as the crime committed is directly taken from her novel.
Megan Fox, Jennifer's Body:
Megan Fox is one of the hottest actress working in Hollywood, but she is never taken seriously from the acting point of view. Nevertheless, she has got her physicality going for her. In Jennifer's Body, she is a cheerleader who is seducing and eating men alive.