News
How to Get a Job in Television or TV Show (Tips & Advice)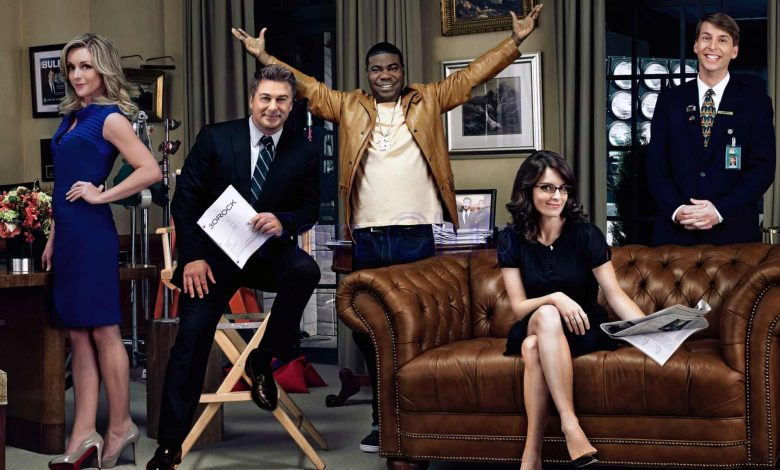 How to Get a Job in Television or TV Show
As the saying goes, the TV industry is a very dynamic production: you have to run fast just to stay in place. And that's why many TV stations are looking to hire the best candidates among the "worldly-wise wolves" and entry-level professionals.
There are many sectors of television that you can work in: news, TV shows, TV series, or soap operas. And this is not a complete list. Everyone who wishes will find something that they like.
In this article, you will learn how to start a career in television with or without experience, get tips and advice on entering the industry, and find out which television professions are now the most popular and highest-paid.
How to get a job on TV
Sometimes getting a job in television can seem like an impossible mission: high competition, the need for useful connections, education. But is it really so?
Not every profession requires a bachelor's or master's degree. The same can be said for work experience. If you do not strive to immediately reach the very heights but build your career step by step, you can achieve good work results.
Below are some tips on how to get started in a television career. You can choose one or follow them all.
1. Get specialized education
Specialized education does not give you an automatic ticket on the "Career" train, but it does give you the knowledge base you need and the minimum skills required in practice.
Depending on the direction you want to start your career, the courses' specifics also change. For example, if you're going to be an actor or host of a TV show, you need to take acting and public speaking courses. But to work as a video cameraman or director, it is more critical to acquire technical skills to understand staging and editing.
Employers do not always require a higher education diploma; for some professions, mostly the entry-level positions, it is enough to have certificates of completing specialized courses.
2. Create job application documents
It may sound hackneyed, but your employment is impossible without a resume and a cover letter, especially if you want to get the first job on TV with no experience.
The job application documents allow the employer to assess your skills, knowledge, personality, and prospects. Suppose the hiring manager sees that the person does not have the right experience but is willing to learn quickly and is interested in television. In that case, you will be given a chance to prove yourself in the interview and show that you are the candidate they are looking for.
The resume should contain standard information such as contact details and education. The document should also include relevant information for the specialty for which you are applying. For example, let's say you want to be a news anchor. In your resume, it is worth mentioning that you worked as a journalist on live broadcasts and graduated from courses in public speaking.
A cover letter allows dry facts to be wrapped in a perfect wrapper. You can say the letter is like bait for a fish, where the fish is the HR manager and their desire to invite you for an interview. For example, a production assistant cover letter should highlight your teamwork skills, organizational skills, and ability to create something new, like working with content or running a blog.
3. Start working long before a job offer
The recent hiring trend has been not to teach a person to work from scratch and cope with tasks, but to find someone who already shows themselves to be efficient and active. Where to show yourself – you ask. In the age of the Internet, with content readily available for viewing from different regions and even countries, there is nothing complicated in creating your channel on a video hosting site and starting to film yourself to share your thoughts, opinions, and talents.
Suppose you learn to influence the viewer without even being part of the television machine. In that case, you will become a valuable asset for program and channel managers. For example, if you are into Asian dramas, you can start your blog or online program by reviewing and shooting reactions.
4. Internship
While you are studying at the university, you have an amazing opportunity to pass an internship in one of the local broadcasting TV stations. During this time, you can get acquainted with work on television, see how everything works from the inside, show yourself as a diligent employee, and make useful contacts. It is possible that based on the results of the internship, you may be offered a job in the company full- or part-time.
5. Volunteer
Often, TV channels invite temporary employees or volunteers to participate in small TV projects. For example, shoot a video or photo material from the scene of an event or help the staff. By working as a volunteer, you can gain experience and understand the intricacies of the workflow. Include this paragraph on your resume, and it will add points to you during the selection of candidates.
6. Learn to work in a team and be multifunctional
While working on a project, you should study the process and know even those nuances that are not directly related to your responsibilities. People who have achieved some success in this area are always good at multitasking. Therefore, the excuse from the series "this is not my business" on TV will not work. But before you grab onto other people's business, first you should bring your work to automatism, then start paying attention to what each team member is doing.
The filming process is teamwork, and you need to understand what is happening at all stages. Suppose you are an individualist who does not want to delve into the colleagues' work specifics. In that case, you will never become a professional, and you will not be happy with the result. Expand the boundaries of your knowledge, delve into all processes, and learn to control them.
7. Get ready for an irregular schedule
Not all TV jobs promise you a regular work schedule. Operators, costume designers, makeup artists, presenters, and journalists often work late in the evening or early in the morning. Filming can take place at any time and in any condition. Working on TV is very interesting and varied, but it requires endurance. For example, shooting in a local studio can last 16 hours, and if it is a program that is filmed abroad, it will involve many long and grueling business trips.
List of high paying careers in the TV industry
Below is a list of the professions that are popular in the television industry. But it is worth noting that these professions are in demand in other areas. Salary figures are from the Bureau of Labor Statistics.
1. Film/Video Editor
Video editors are now as demanded as ever. They work with raw human resources and turn them into a finished product. Editors should be proficient in video editing software and tools.
The average salary is $59,810 per year.
2. Video Producer
Video producers create inspiring, engaging, and funny videos. They follow trends and conquer new sites.
The average salary is $74,420 per year.
3. Blogger
Companies often cooperate with bloggers as part of their marketing strategy. Bloggers have a higher trust of followers, thereby advertising more productively. Bloggers need to be able to create tasty texts that adhere to SEO principles.
The average blogger salary is $63,200 per year.
4. Social Media Specialist
If you are well versed in the work principles of TikTok, Instagram, Twitter, and are ready to manage strategic social media marketing, then this career is for you.
The average salary is $61,150 per year.
5. Translator
Interpreters and translators have to be fluent in two languages to translate video, subtitles, or text. Also, word experts must have exceptional knowledge of grammar in both languages.
The average salary for a translator is $51,830 per year.
6. Technical Writer
The responsibilities of technical writers include creating instructions for documentation and articles. If you want to try your hand in the industry, you should learn how to explain complex concepts to different audiences and meet deadlines.
The average salary for a technical writer is $72,850 per year.
7. Sound Engineer
Sound engineers work in recording studios, stadiums, theaters, and so on, recording sound files. Responsibilities often include maintaining the recording equipment.
The average salary is $45,510 per year.
8. Content Strategist
If you have worked as an editor before and are interested in learning the basics of SEO and using Google Analytics, you can try yourself in content planning. A content strategist is a relatively new profession, so there is almost no competition.
The average salary of a specialist is $135,900 per year.
9. Public Relations Specialist
Public relations specialists are often requested by public relations firms, advertising agencies, and large companies. Working in a team, specialists develop and implement media strategies to promote the company or client's product or services.
The average salary is $61,150 per year.
10. Art Director
Art directors work to create visual concepts for advertising products. They manage a team of artists, so to become a qualified professional, you should communicate well and own design software.
The average salary of an art director is $94,220 per year.
Final Words
There are many ways to get into the television industry. It all depends on the role you are applying for. But in any case, do not give up, and sooner or later, success will come to you!
Authored by Marina Shultz (GetCoverLetter.com)