Celebs
Ryan Reynolds Got Trolled by Hugh Jackman And Jake Gyllenhaal in a Christmas Party Photo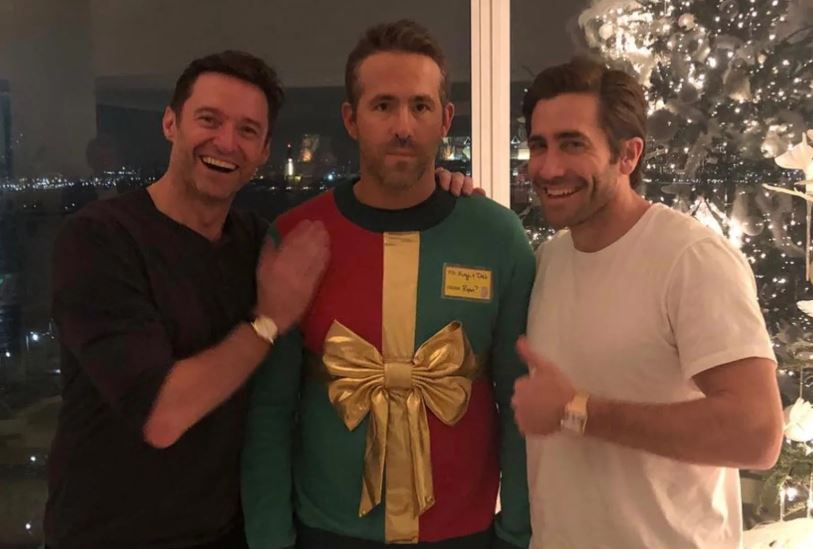 Ryan Reynolds is the star who has been trolled by Hugh Jackman and Jake Gyllenhaal in a Christmas party photo and just by having one look at the picture you'll realize the strong and unbreakable bond all these three superstars share.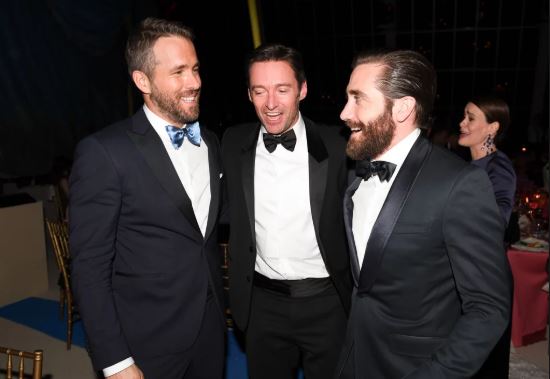 We all know that these three have played some of the most famous characters of Marvel on the big screen. Well, Jake Gyllenhaal is going to bring his character on the big screen next year. But, we all know they are linked to some of the very popular characters of Marvel.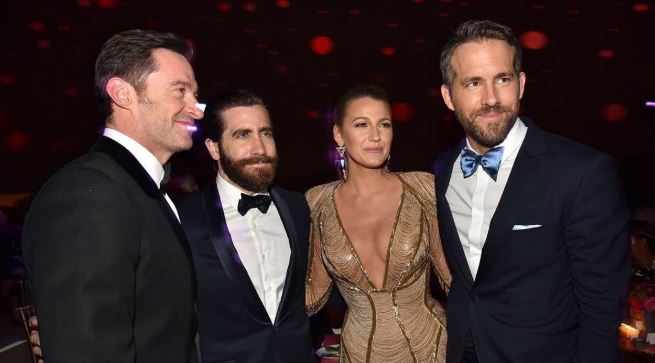 But, recent pictures shared by Ryan Reynolds on his official Instagram account are really funny and hilarious because it seems like they have taken the concept of holiday-theme tomfoolery to a whole new level and as usual, the man in the center of this is Ryan Reynolds.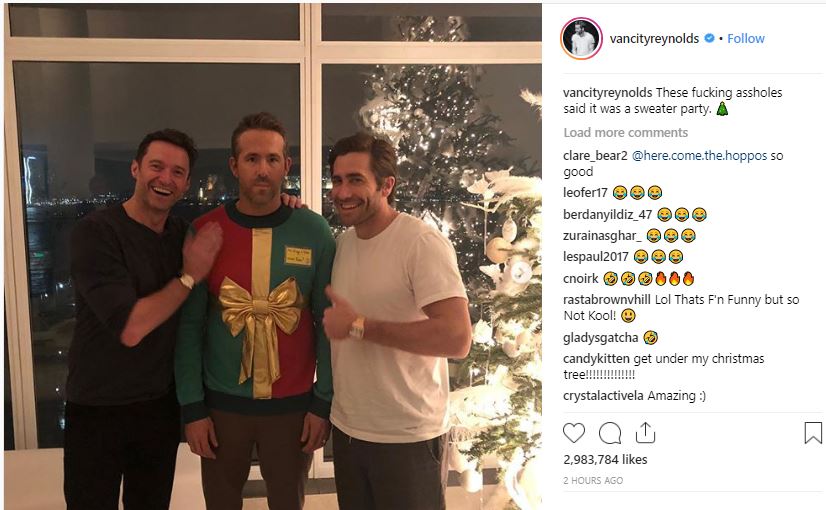 Well, in the picture we can see Hugh Jackman and Jake Gyllenhaal have a wide smile on their faces and the reason for which is the outfit of Reynolds. By having a look on the sweater Reynolds is wearing and also the caption he put in with the picture, we can see that he was tricked by Jackman and Gyllenhaal into thinking that it was a sweater party.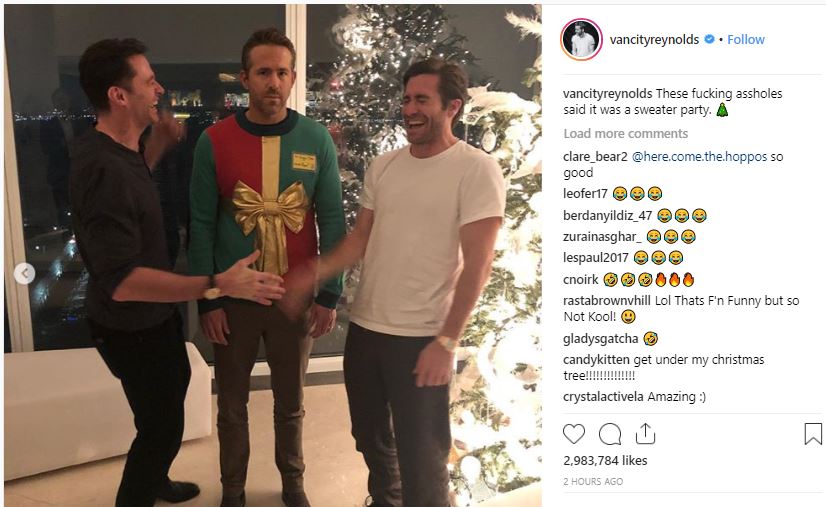 By having a look at the photos Reynolds has shared on his official Instagram account, we can see that they are pretty hilarious and can easily notice a tricked and sad Reynolds standing in the middle with Jackman and Gyllenhaal having absolute joy. Pictures with the three of them together having fun is a visual treat.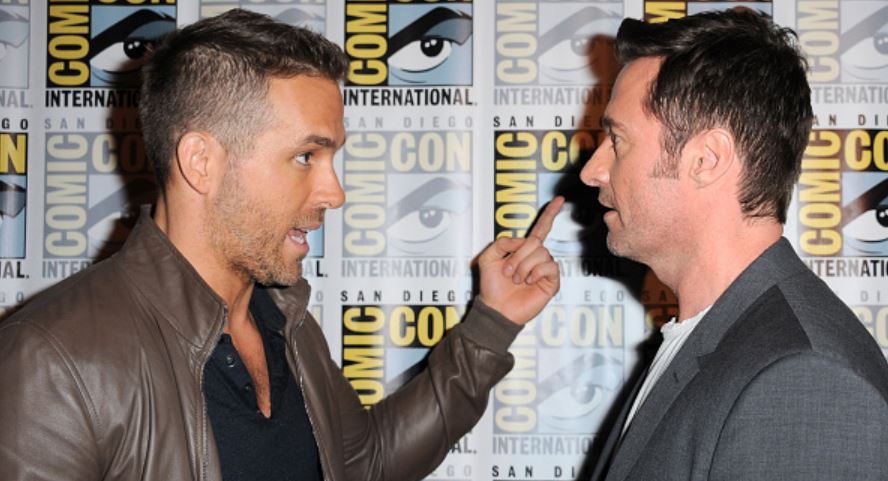 Well, we all know that there was a war of words going on between Hugh Jackman and Ryan Reynolds but after seeing these pictures, it seems like Jackman has taken his revenge on Reynolds for all those things he has said on Twitter. But, Gyllenhaal is the one who has enjoyed this the most.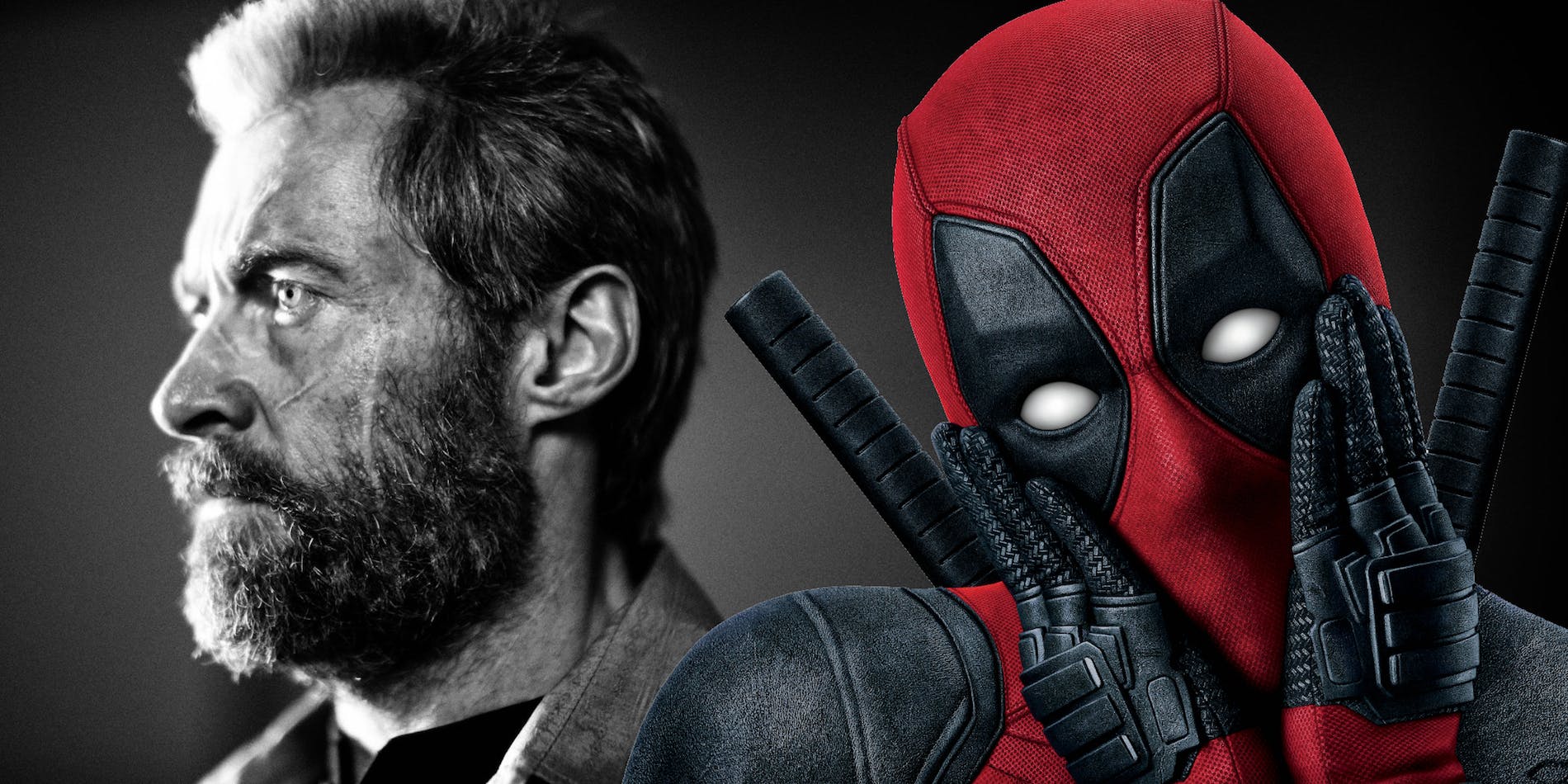 There are chances that we will see this friendly trio making it to the big screen in coming years as we all know that the Disney-Fox merger has been done and the only thing which is left now is the official announcement and after which there are chances of seeing Reynolds' Deadpool in the Marvel Cinematic Universe.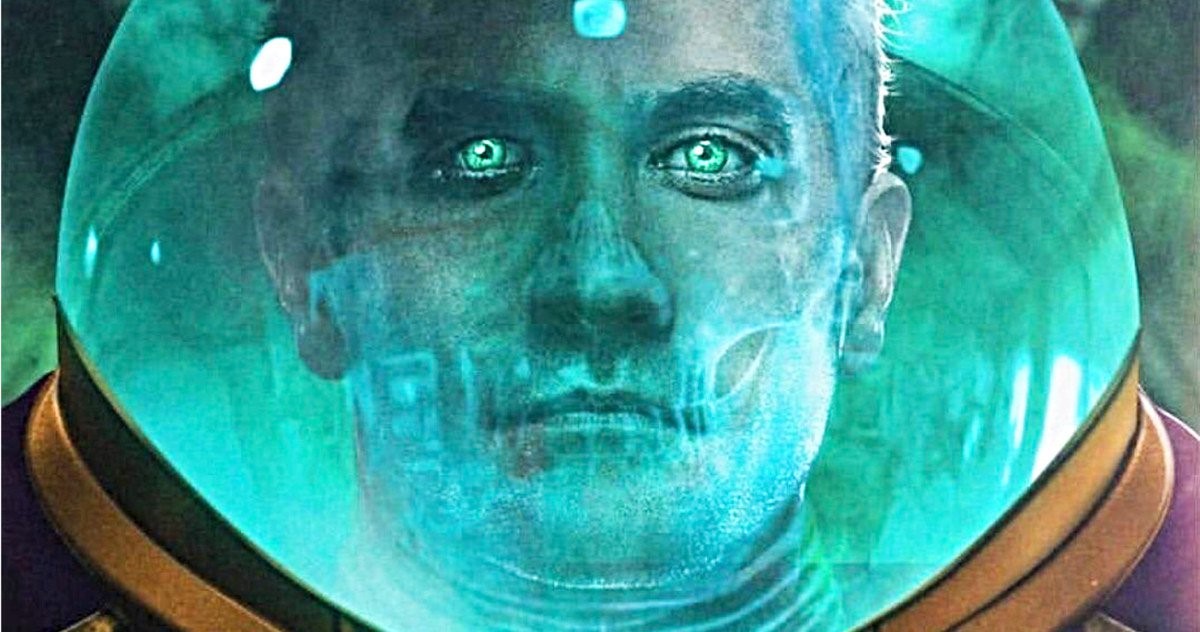 Also, we will have Gyllenhaal's Mysterio in the movie 'Spider-Man: Far From Home' next year on the big screens which is going to start the 'Phase 4' of the MCU. So, there are chances that Deadpool and Spider-Man will come together on the same screen as we all know Mysterio is going to be a very big part of Spider-Man's world in the coming future.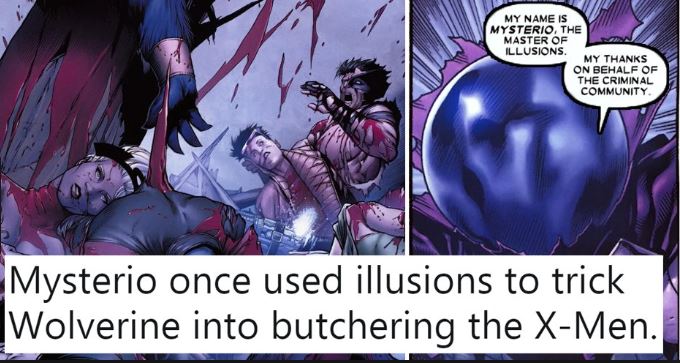 Also, there are reports that Hugh Jackman can play a different superhero in the future but right now it doesn't look like even a 1% possibility because the actor has said a straight 'NO' to the questions of his return in his famous character Wolverine in a Deadpool movie. He stated,
"It's interesting because for the whole 17 years I kept thinking that Wolverine joining the Marvel Cinematic Universe would be so great," Jackman has also explained same things last year. "Like I would love to see, particularly, Iron Man and the Hulk and Wolverine together. And every time I saw an Avengers movie I could just see Wolverine in the middle of all of them like punching them all on the head. But it was like, 'Oh well, that's not gonna happen.' and it was interesting just when I first saw that headline — it was just the possibility of it and who knows what's gonna happen, obviously — I was like, "Hang on!" But I think, unfortunately, the ship has sailed for me, but for someone else, I would like to see Wolverine in there."
By having a look at the words of Jackman it seems like there aren't quite realistic possibilities in future of seeing all of these three together in a movie. But, we have to say that we can only dream and pray for it even we know that Jackman isn't going to be in the same frame with these two.
What do you think about the possibility of having all these three in the same movie? Tell us in the comments section below.