Movies
Captain Marvel Theory – Here's How Mar-Vell Could Be in The Film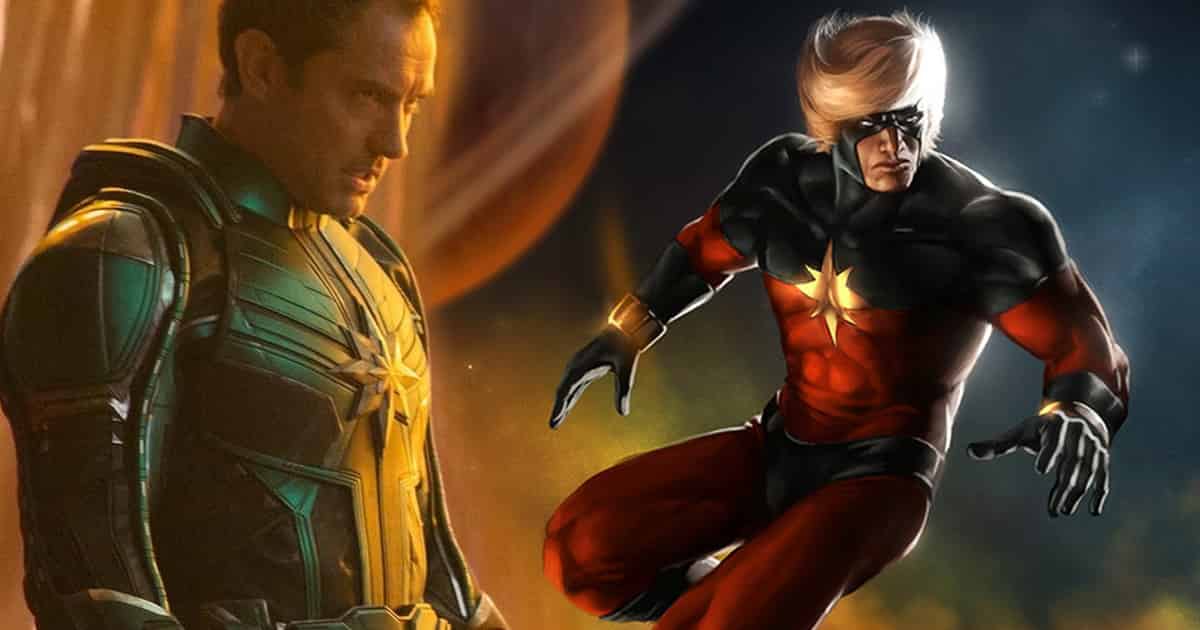 Captain Marvel Theory:
Ever since the first trailer of Captain Marvel came out, people have been suspecting the fact that Jude Law is actually not playing Mar-Vell, and he is rather playing one of the villains of the film.

While we did not know which character he is supposedly playing, a recent leak of the Funko Pop action figures revealed that he is actually playing the arch nemesis of Captain Marvel, Yon-Rogg. The second trailer was supposed to give us an insight into his character, but it is good that it focused more on Carol Danvers.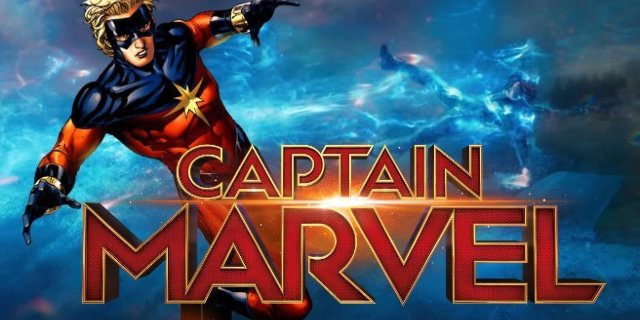 If you compare the origin story of Captain Marvel from the comics, having seen the trailer it would be apparent that there is a change in that. In the comics, Carol Danvers aka Captain Marvel entered the air-force to live her life-long dream of flying.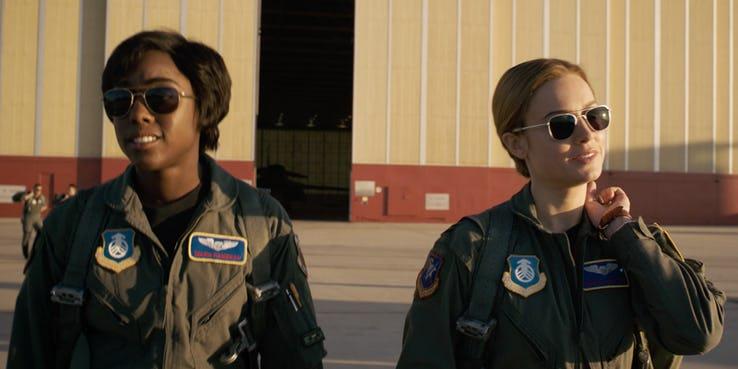 She was later recruited as an intelligence agent for CIA because of her stellar performance, superb combat skills and natural intellect and that is where she met Nick Fury. Later she even took a position with NASA and from here on her mortal enemy Col. Yon Rogg kidnapped her and used her as bait against Mar-Vell as the two had a history of conflicts.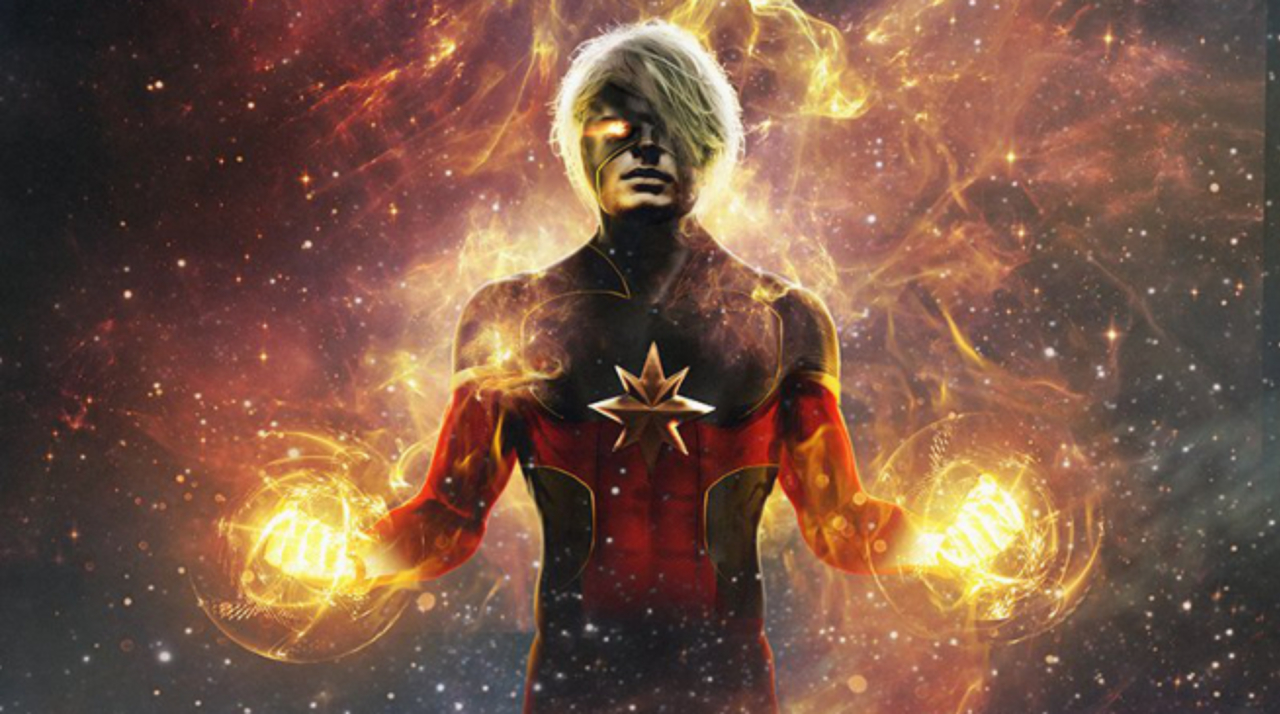 So, here Carol was caught in the middle of a fierce battle, and along with Mar-Vell, she was present in an explosion of a Kree Psyche-Magneton device. This is where Danvers became Captain Marvel as the energy bombardment somehow caused Carol's genetic structure to be melded with Mar-Vell's and Earth got a perfect hybrid of Kree and human genes in addition with Mar-Vell's Kree knowledge, training and a massive set of powers!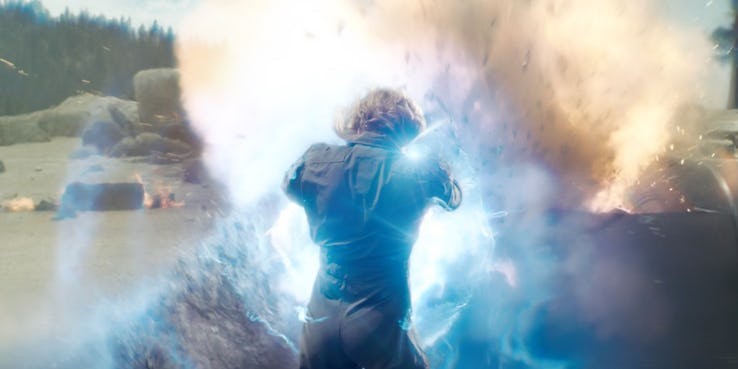 Now, this is what seems to be happening in the movie. As we saw the trailers, Carol seems to have crash landed, and that follows by an explosion which should supposedly be caused off a Kree Psyche-Magneton device. And at the end we see Carol's nose bleeding Blueish Green Blood. This is probably the moment where Carol gets her powers but she also gets abducted by the Kree, as we had seen Jude Law's character also wandering in the jungle in a trailer shot.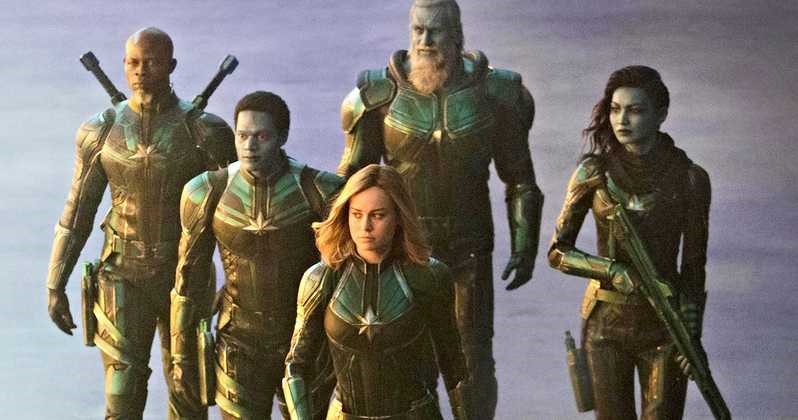 But there could be one more personality present here which we haven't yet come across. In the comics, Mar-Vell is the Kree Guardian of Eart, so in this story, he could be hiding on Earth as a Kree Spy, and he could also be the one that leads the Kree-Skrull war on Earth. All this could have Carol caught up in between, and right when the Magneton Device explodes, Mar-Vell could appear and make the origin similar to the comics.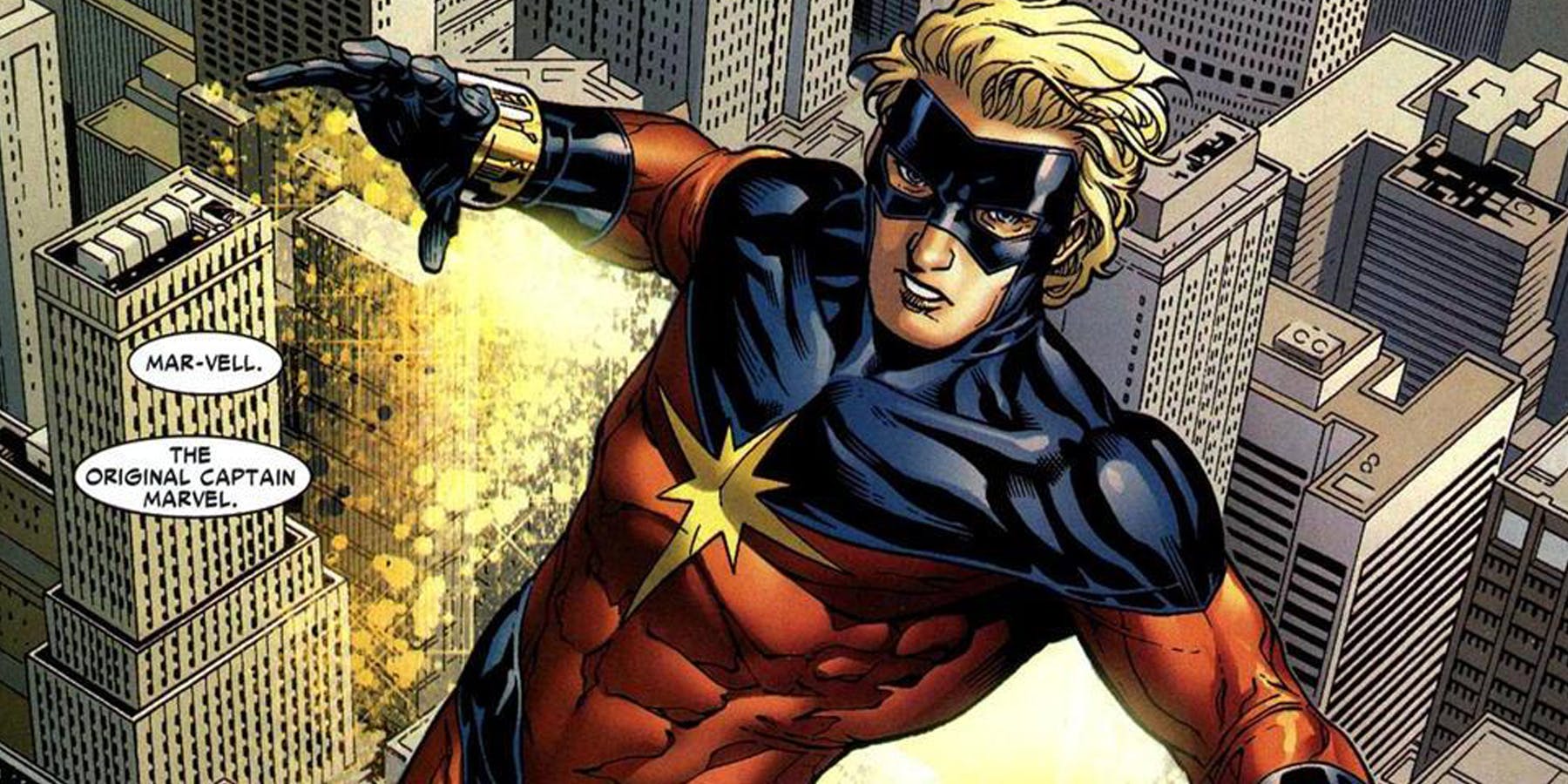 So far we don't know who could be playing Mar-Vell since Jude Law is playing Yon-Rogg and Ben Mendelsohn the Skrull Leader Talos. But Marvel has pulled in many secret surprises before so let's just hope that a big actor does make a small cameo in Captain Marvel as well.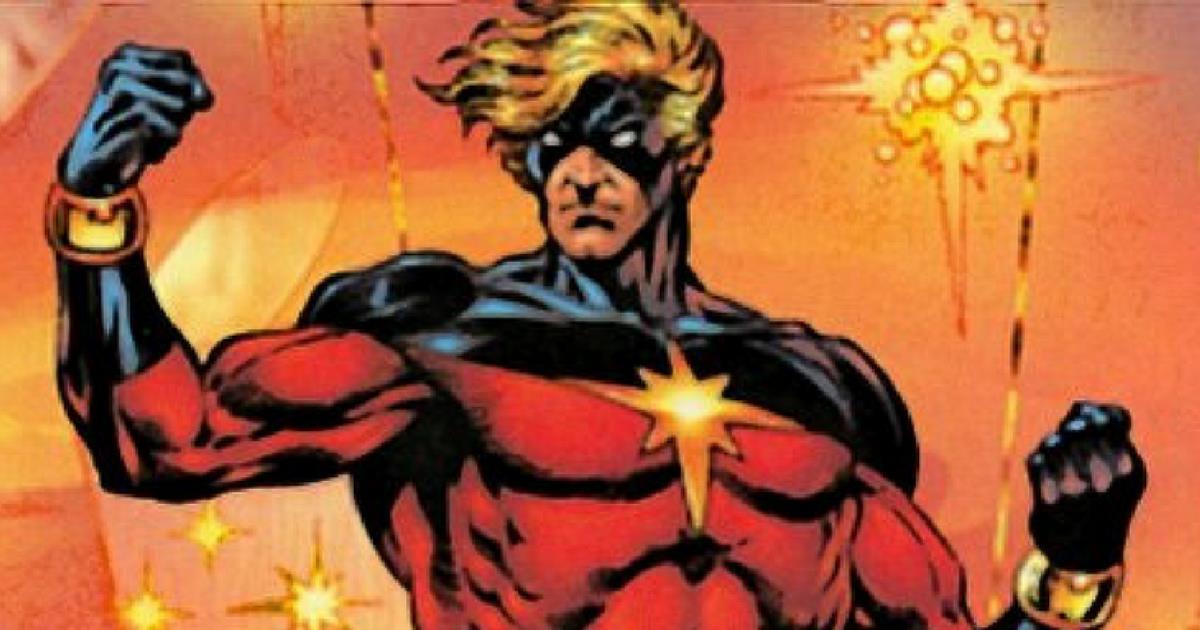 On one hand, we do want a true to the comics origin story, but if that's the case then Mar-Vell could just end up dead within this film itself. And on the other hand, we don't really want that to happen. Mar-Vell could be a huge character and we would not want to lose him having spent such a short span of time in the MCU.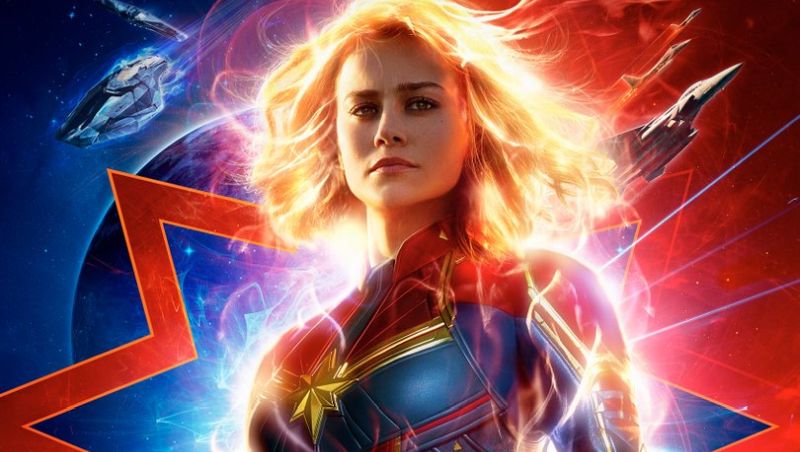 So, let's just hope that he does not show up in the film. Or if he does, then the writers could somehow have him survive the outcome of the explosion. Directed by Anna Boden and Ryan Fleck Captain Marvel comes out on March 8.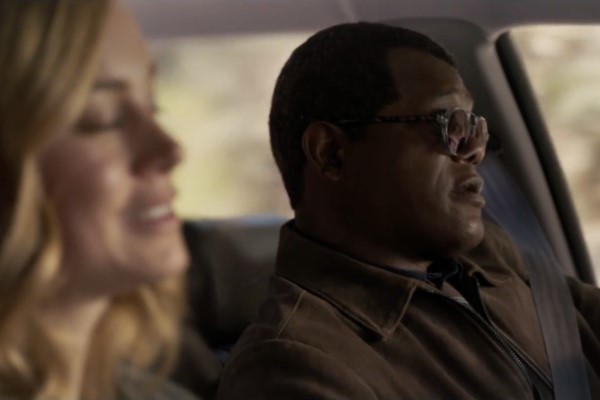 It Stars Brie Larson (Carol Danvers/Captain Marvel), Samuel L. Jackson (Nick Fury), Ben Mendelsohn, Djimon Hounsou (Korath), Lee Pace (Ronan), Lashana Lynch, Gemma Chan (Minn-Erva), Algenis Perez Soto, Rune Temte, McKenna Grace, Kenneth Mitchell (Joseph Danvers), with Clark Gregg (Phil Coulson), and Jude Law (Marv-Vell).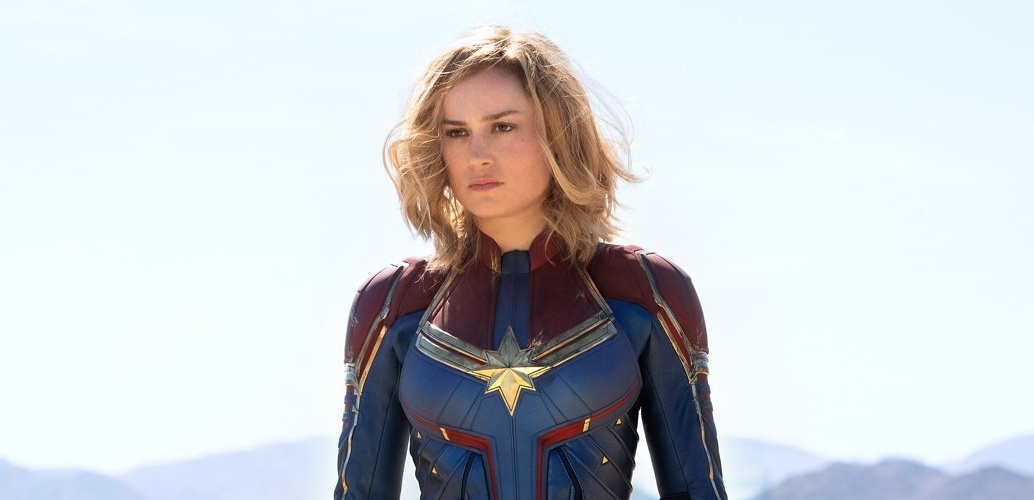 Here's the official Synopsis of the film:
"The story follows Carol Danvers as she becomes one of the universe's most powerful heroes when Earth is caught in the middle of a galactic war between two alien races," the synopsis reads. "Set in the 1990s, Captain Marvel is an all-new adventure from a previously unseen period in the history of the Marvel Cinematic Universe."