Movies
New Internet Shattering Captain Marvel Trailer is Out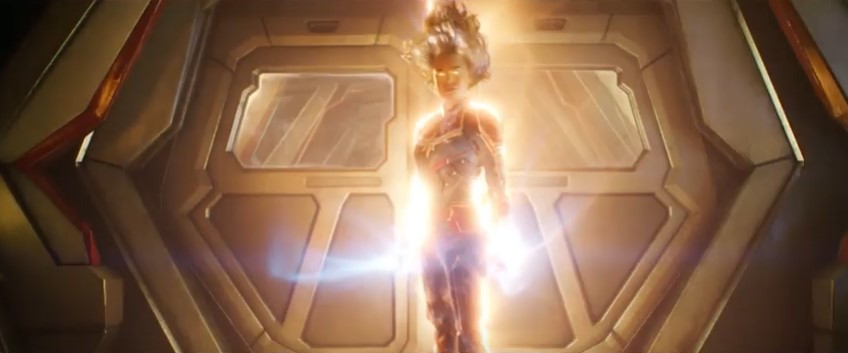 The week of Marvel awesomeness has finally begun with the Captain Marvel trailer airing on Monday Night Football. The first one that we saw back in September was the teaser trailer which only hinted the story of the film and gave us the different phases of Carol Danvers' life. But this one gives us a big peek into the plot of the film and it already seems that Marvel has got themselves another winner.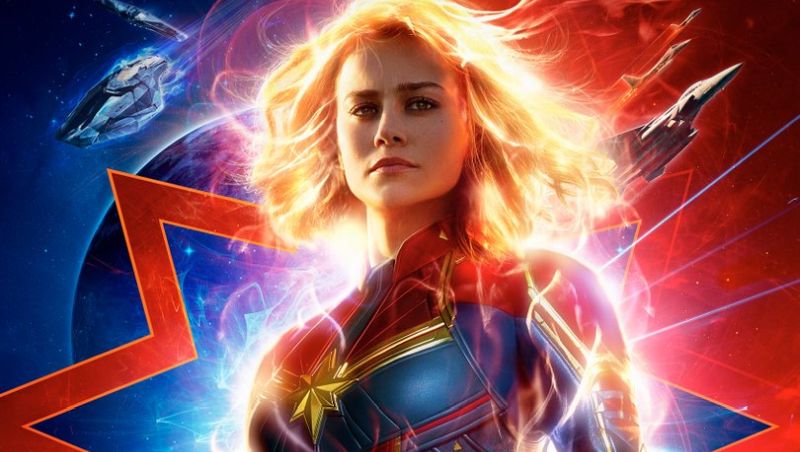 On Sunday we got the new poster for the film which announced the trailer date! But I assure you that the trailer is going to make you feel way better than the poster did. Before we get into the trailer itself, it is important for you to know that this trailer will be followed by the even more anticipated Avengers 4 trailer on Wednesday.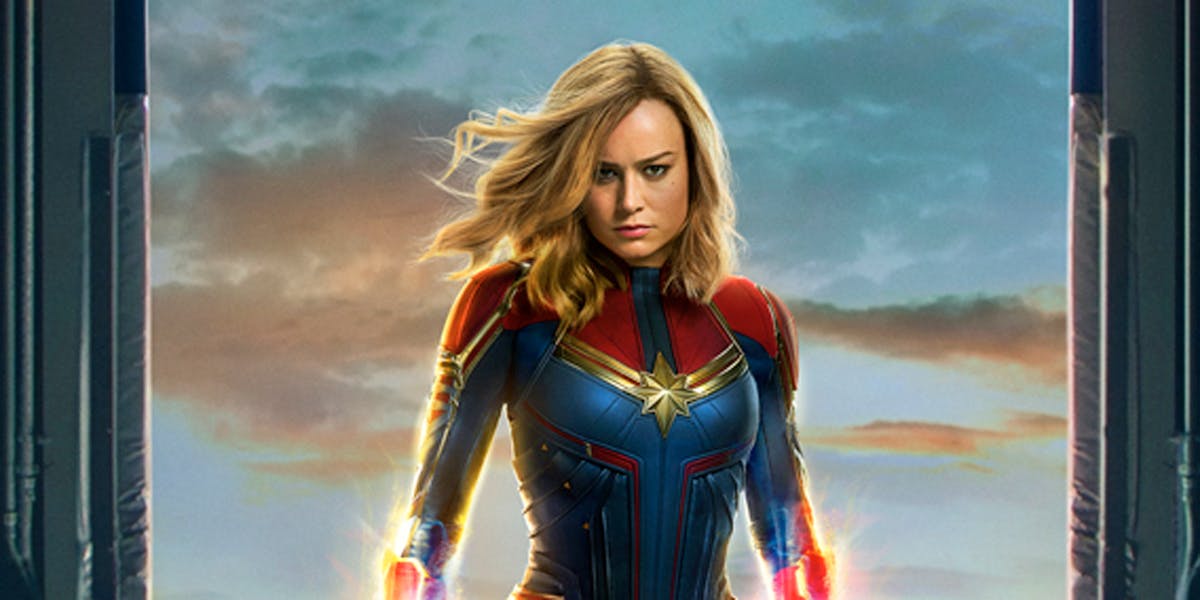 So be prepared for that as well. But for now, we have the trailer that gives us a good look into the first MCU film of 2019. Have a look:
Now that was just awesome! The best part about the trailer was that it briefed us the plot of the film without actually giving us any big reveals. No spoilers from the film were revealed whatsoever and this trailer yet again was pretty Carol heavy! The one thing you have to love about this trailer is the helmet that Carol gets to wear.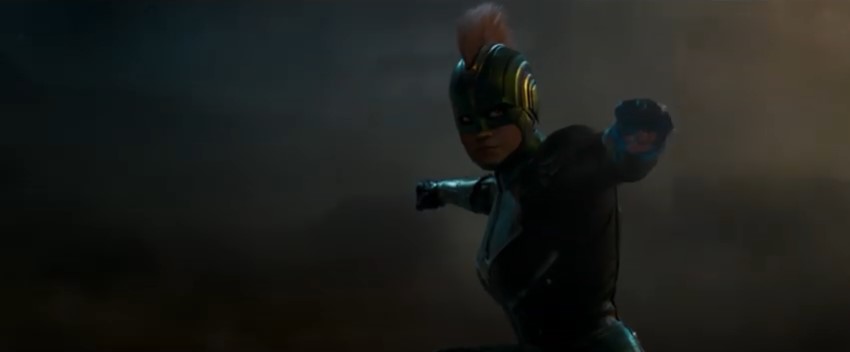 Other than Carol and her different Avatars as Vers and Captain Marvel, the trailer also brings an extension of Nicky Fury's story arc in the film. Jude Law's character will supposedly have a pivotal role in the film so his character was not explored properly here, other than us getting two glimpses of him. We finally get a good look at Ben Mendelsohn's Skrull Leader Talos, and we also see him in action as a Kree Agent.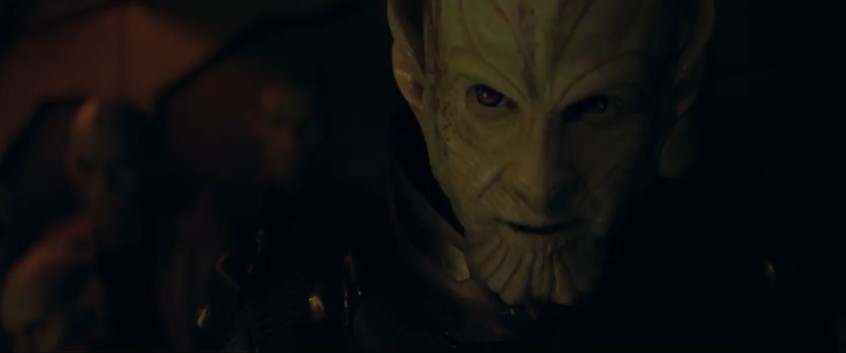 The trailer starts off with the extension of Carol sucker punching an old lady Skrull, and as the scene moves forward, you find out that it was no old lady after all! This trailer is certainly not the best of all the MCU trailers, but it sure does have its moments. The best moment from the trailer comes right at the end where we see the full God-mode persona of Captain Marvel and the helmet just makes things even better than you could imagine!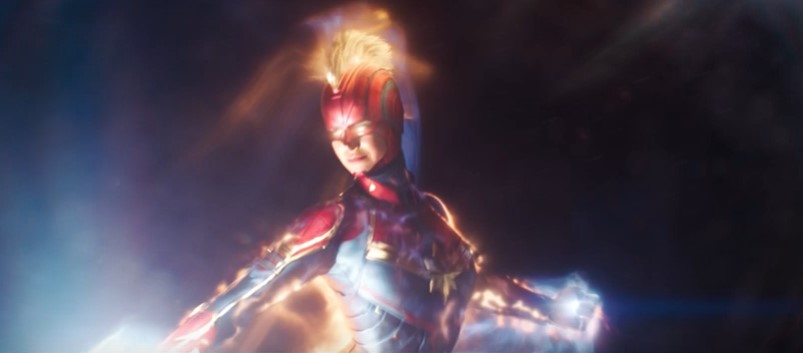 This trailer may not have focused upon characters other than Captain Marvel, but it was jam-packed with action and important plot points. We got a brief glimpse of the intergalactic wars taking place in Space where Captain Marvel zaps everything that comes in her way. And we also got our first look at her little cat, Goose.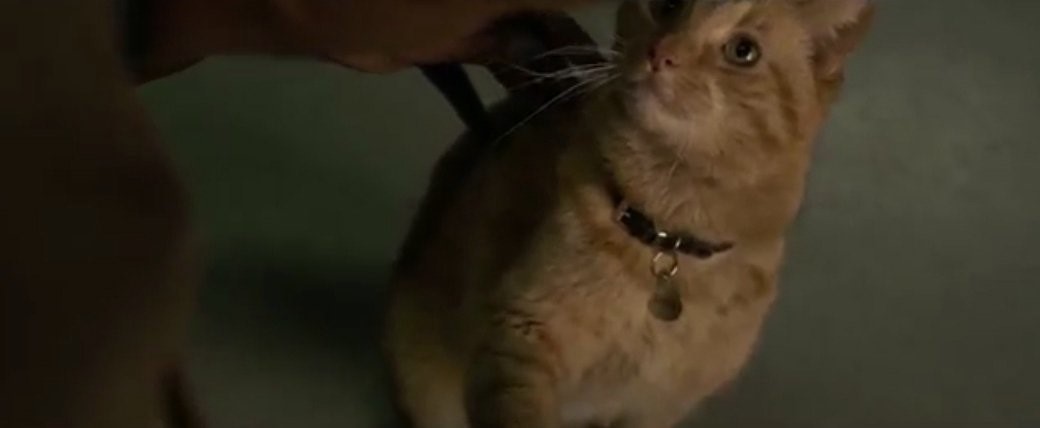 As Kevin Feige mentioned, Larson's portrayal of Carol Danvers will bring us the strongest Superhero of the entire Marvel Cinematic Universe and the new trailer has established that big time! Here's what Feige said:
"She is more powerful than any character we've introduced thus far. So that alone tells you that there's a reason Nick hit that button at the end [of Infinity War], when he realized that they were up against something far bigger than they had ever been up against before. And having her on your side is hopefully going to change the balance of power in a way that they desperately need."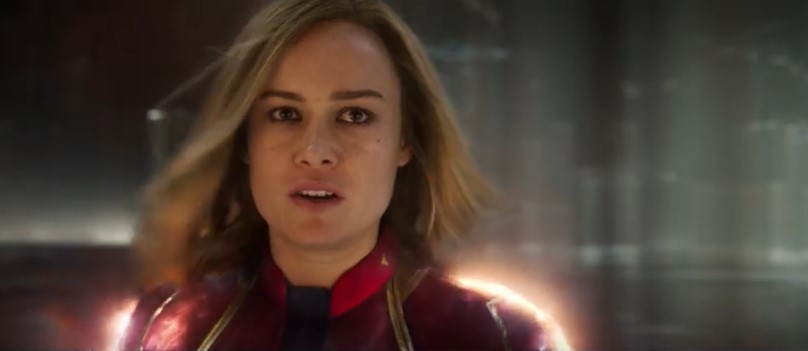 Brie Larson revealed the unique personality that Carol is, as she will certainly be unlike a hero we have ever seen. Here's what she told EW:
"You have this Kree part of her that's unemotional, that is an amazing fighter and competitive. Then there's this human part of her that is flawed but is also the thing that she ends up leading by. It's the thing that gets her in trouble, but it's also the thing that makes her great. And those two sides warring against each other is what makes her her."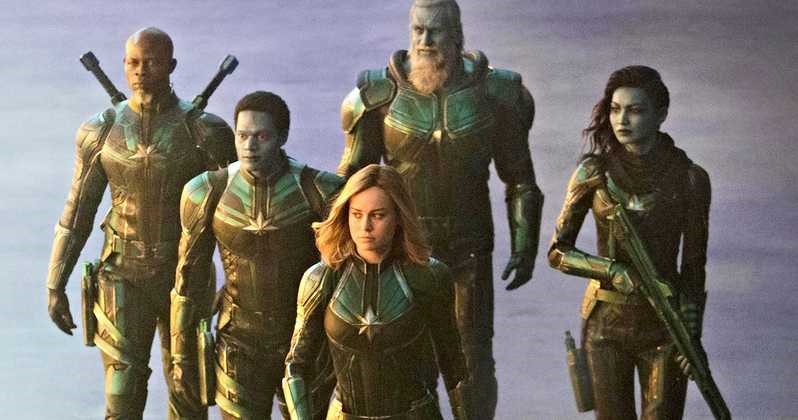 Directed by Anna Boden and Ryan Fleck Captain Marvel comes out on March 8. It Stars Brie Larson (Carol Danvers/Captain Marvel), Samuel L. Jackson (Nick Fury), Ben Mendelsohn, Djimon Hounsou (Korath), Lee Pace (Ronan), Lashana Lynch, Gemma Chan (Minn-Erva), Algenis Perez Soto, Rune Temte, McKenna Grace, Kenneth Mitchell (Joseph Danvers), with Clark Gregg (Phil Coulson), and Jude Law (Marv-Vell).