Avengers: Endgame – First Official Look at Captain America's New Suit Revealed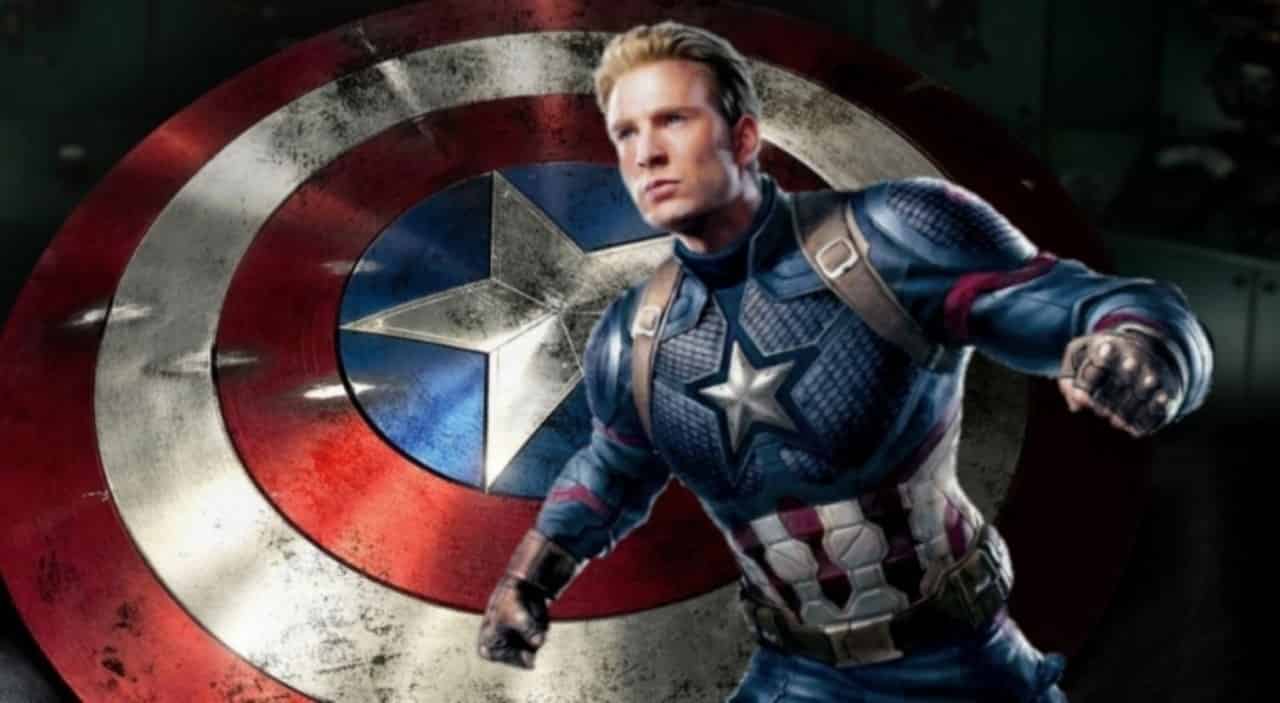 Day by day we are moving closer to the release of the movie of this decade. It's funny how we used to say the same thing about Infinity War, but we all knew that Avengers: Endgame is going to be a step ahead of Infinity War in every way. It is going to bring in more characters, have a bigger scale and the stakes are going to be much higher. But the big reason why everyone is excited about this film is that the likes of Captain America, Iron Man and Thor are going to get a good chunk of the screen time, and much bigger story arcs.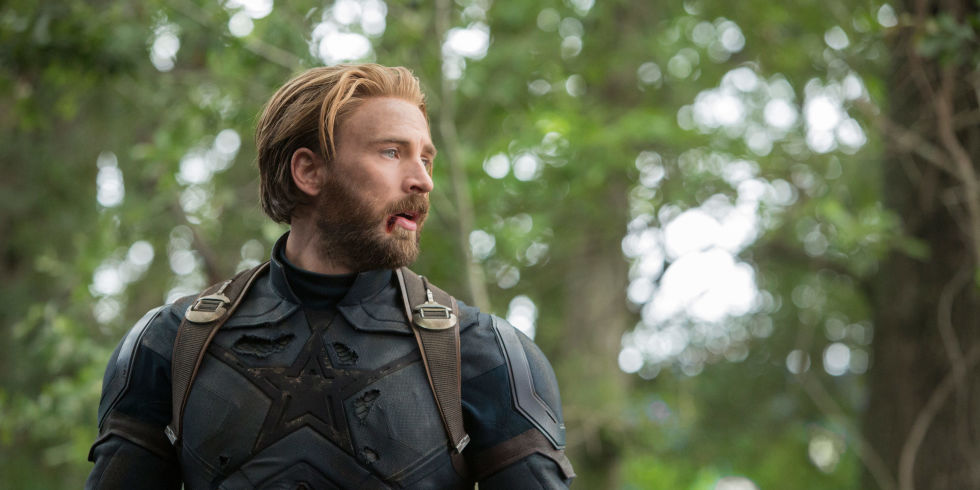 Captain America, in particular, needs a big story arc since this is going to be his final movie. While Iron Man and Thor got much bigger arcs in Infinity War but Captain America only got a great entrance and a great running moment in the War of Wakanda. Rest his story arc was toned down to being a guy that knows a guy. But the Russos have promised that they have done justice to the little guy from Brooklyn.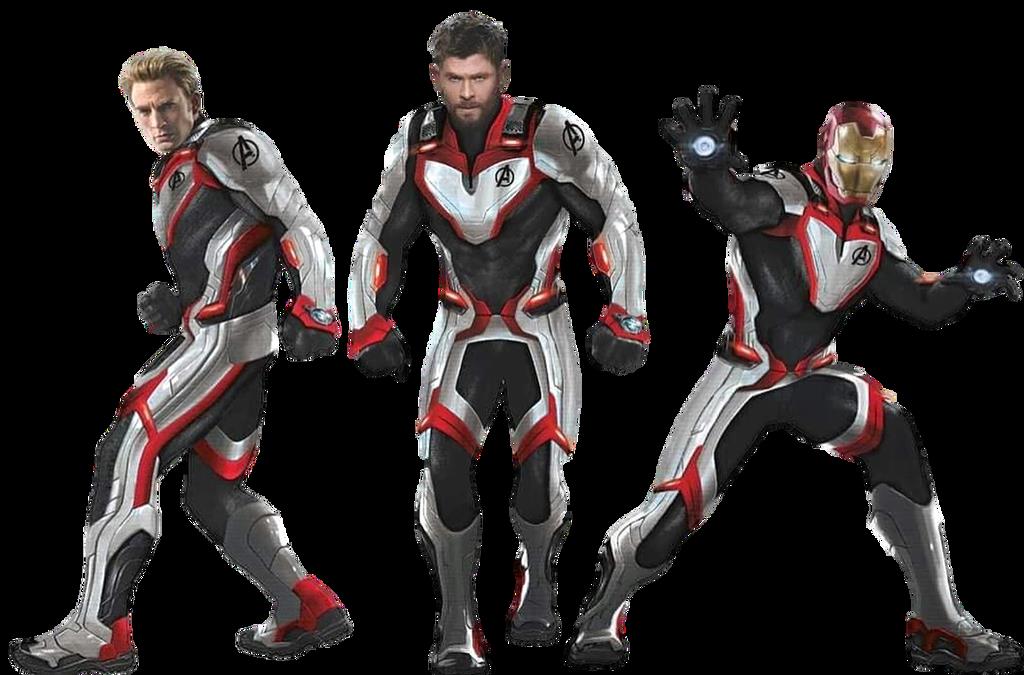 Having seen the set photos, trailers and promos, Captain America is going to wear at least 4 suits in his final film. The set photos have shown him wearing the suit that he wore in the first Avengers movie, and we have seen him wearing the stealth suit from The Winter Soldier in the trailer.
But apart from that, we are sure that Cap is going to get two new suits. One of them is going to be the team Uniform, or rather the Quantum Realm, and then there's going to be the big one that we have been waiting to see on screen, i.e. the comic accurate suit with the scaly chainmail texture.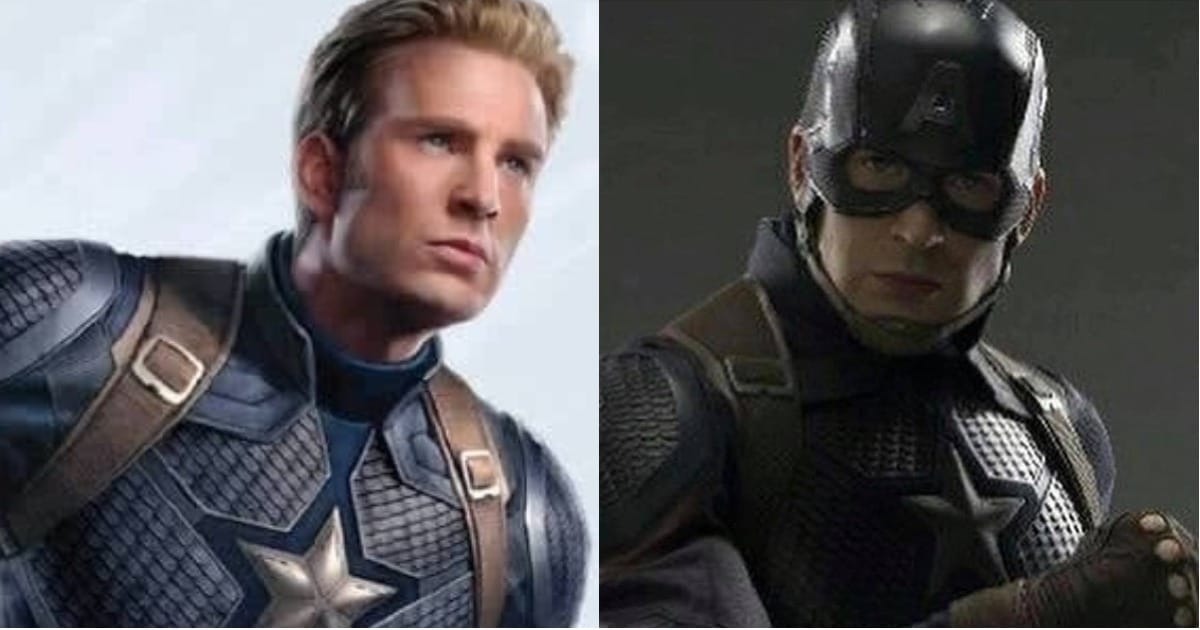 So far we have seen the new suit only in concept arts and leaked images, but Marvel has finally released the first official look at this suit, and not just that, we also have the first look at the suits of the original 6 Avengers. Here: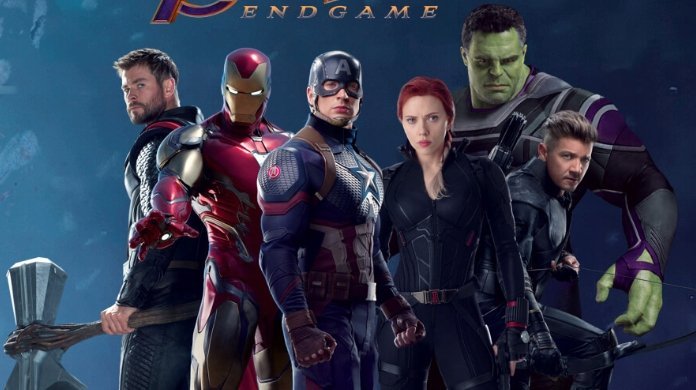 While this suit is inspired directly from the comics, the fact of the matter is that this texture has always been a part of Captain America's suits ever since Captain America: The First Avenger. This Chainmail was actually introduced back in The First Avenger when Steve and Howard Stark (Dominic Cooper) discussed a few designs of the Suit and SHIELD, and Howard Stark shows Steve the inclusion of carbon polymer in various parts of the suit.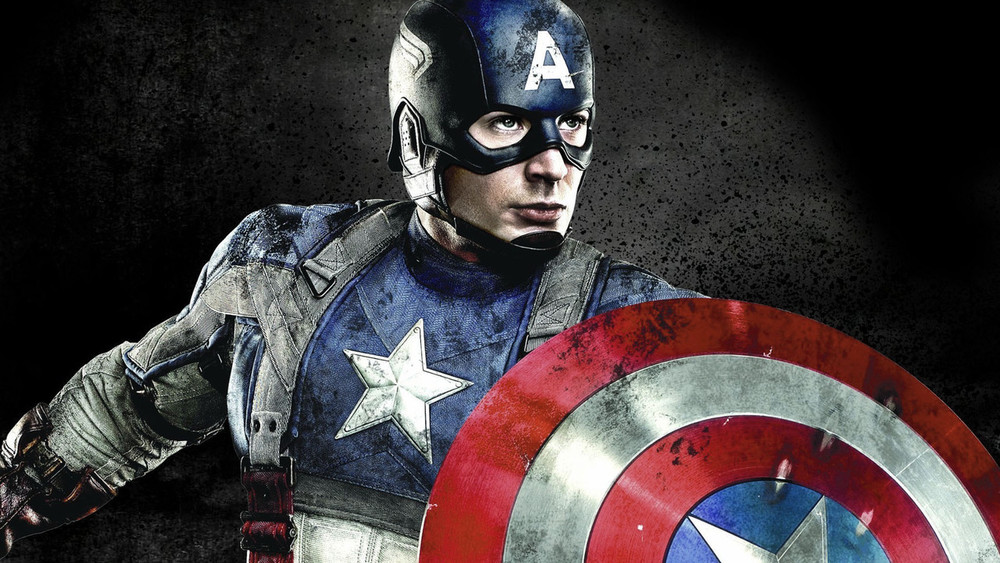 This carbon polymer is actually the Chainmail design of under armor, which no one really calls it by name. So, the carbon polymer was present as an Under Armor in Cap's suit from the First Avenger and it obviously continued to be a part of the suits till Avengers: Infinity War.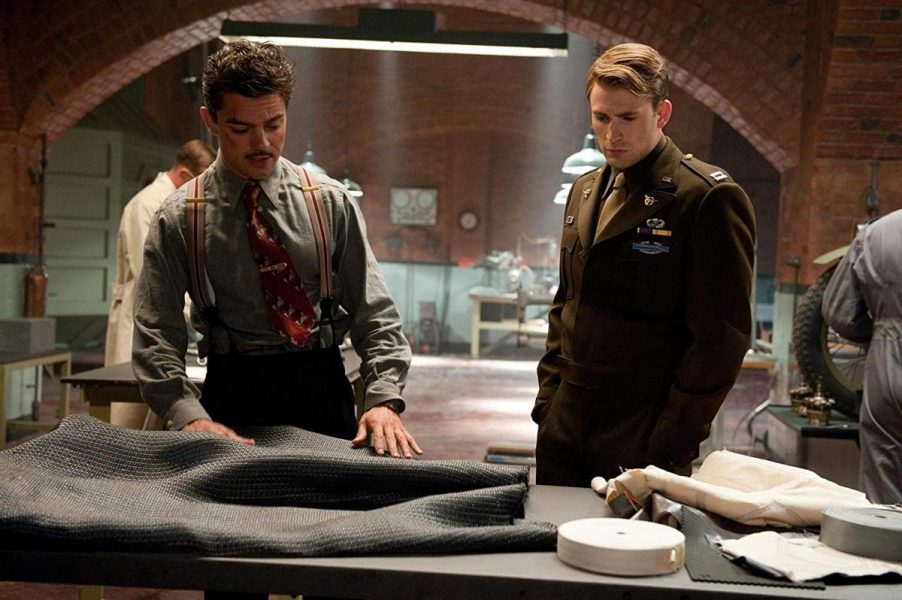 Since there is Time Travel involved throughout the film, we may even get to see the suits from Civil War and Infinity War since rumors do suggest that those movies will be revisited. If the film goes back to the First Avenger (which it most likely won't), then count yet another Captain America suit in. As of now, we can only theorize about this, as no one can say it for certain apart from the Marvel creatives.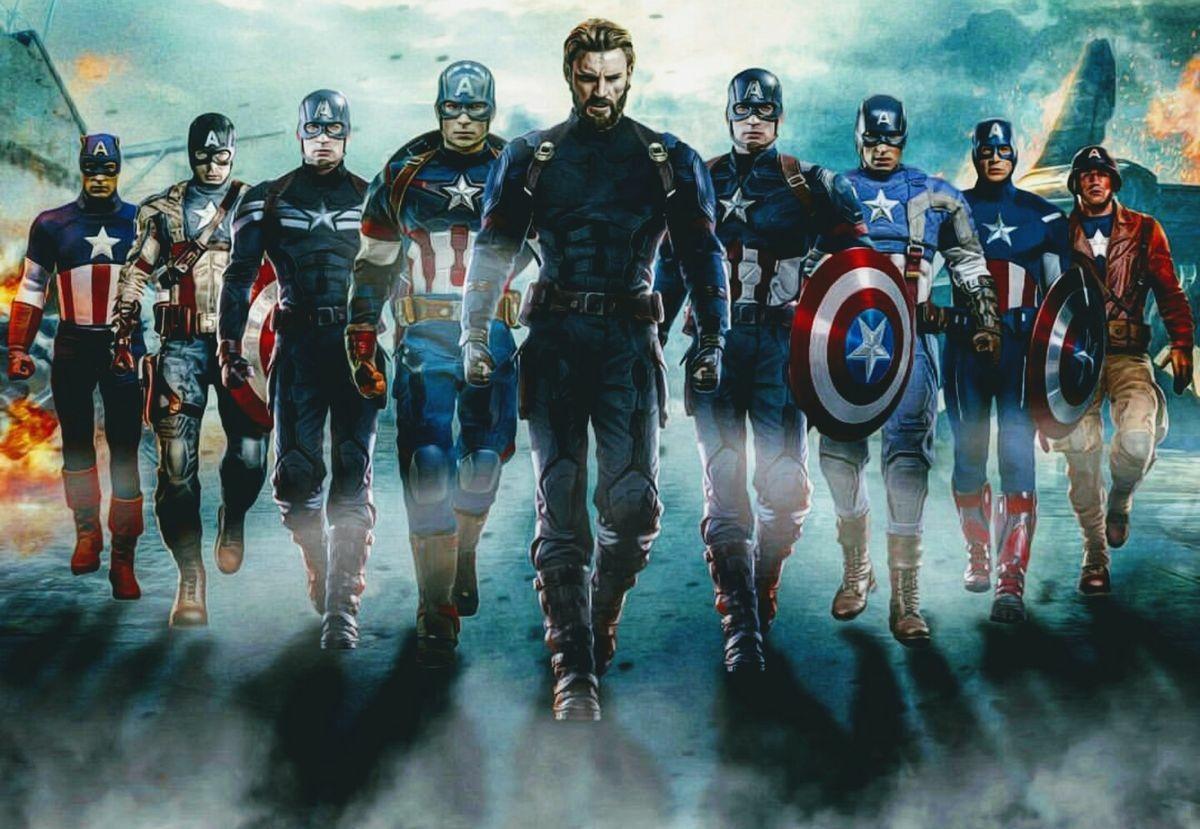 Directed by Joe & Anthony Russo, Avengers: Endgame will open on April 26, and it'll presumably star Robert Downey Jr., Chris Hemsworth, Mark Ruffalo, Chris Evans, Scarlett Johansson, Benedict Cumberbatch, Jeremy Renner Don Cheadle, Tom Holland, Chadwick Boseman, Paul Bettany, Tom Hiddleston, Idris Elba, Danai Gurira, Peter Dinklage, Benedict Wong, Elizabeth Olsen, Anthony Mackie, Sebastian Stan, Gwyneth Paltrow, Benicio del Toro, Josh Brolin, Pom Klementieff, Karen Gillan, Dave Bautista, Zoe Saldana, Vin Diesel, Bradley Cooper, Chris Pratt, Paul Rudd, Samuel L. Jackson, Cobie Smulders, Tessa Thompson, Evangeline Lilly, Aaron Taylor Johnson, Cate Blanchett, Michelle Pfeiffer, Michael Douglas, Tilda Swinton, Jeff Goldblum, Katherine Langford, Stellan Skarsgard and Brie Larson.
I just have the biggest passion for everything cinematic! I want to share this passion with everyone through my writing about Hollywood Movies and TV. Other than that, I am a big sports fanatic and enthusiast. I'd like to write about my favorite sports as well some day.