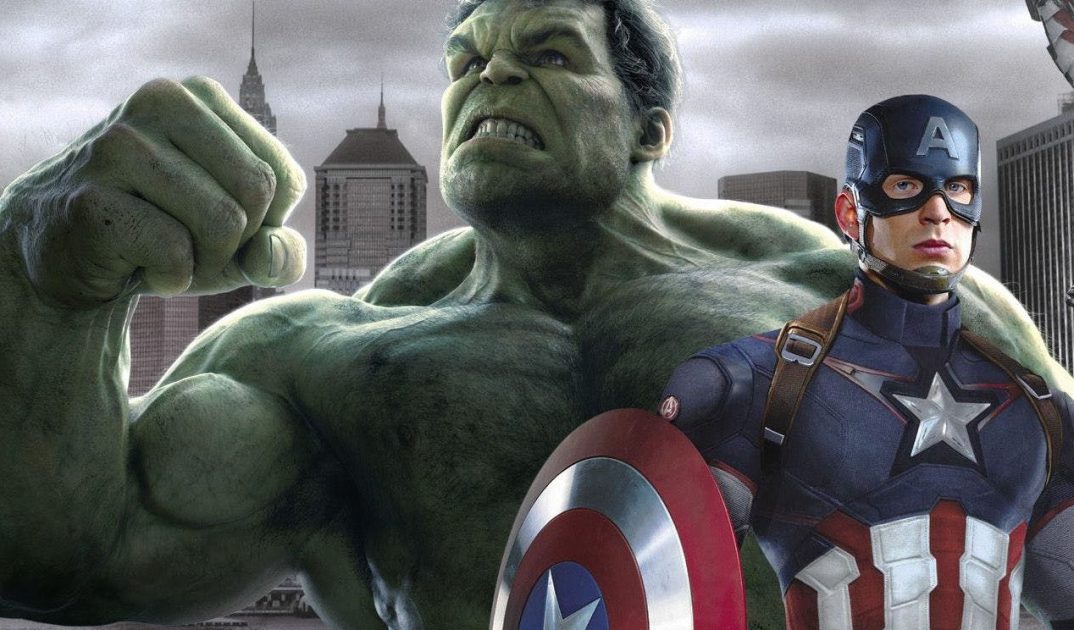 We all know that the filming of 'Avengers 4' has been finished and all the focus is right now in the labs of editing and also on the promotional stuff and all. With all fans praying desperately to have something with which they can travel in future in order to see what is going to happen in the movie 'Avengers 4', but on the other side we see that the stars of Marvel Cinematic Universe; Chris Evans and Mark Ruffalo are bringing back some major things from their respective pasts.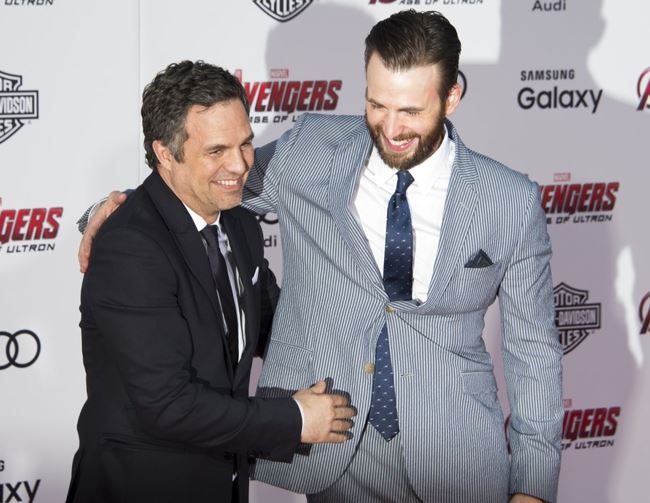 We all know that Chris Evans has left the role of Captain America and we are going to have him for the last time in next year's 'Avengers 4' and he is the one who has started this process of digging deep in order to collect a hilarious picture from the past of his on-screen team member and great friend Mark Ruffalo.
The actor shared a young photo of Mark Ruffalo on his Twitter account and the moment that picture got on the internet, people were down on the floor with their hands on their stomach and tears of laughter in their eyes, the best part is the caption and also the braces which got a lot of unnecessary attention.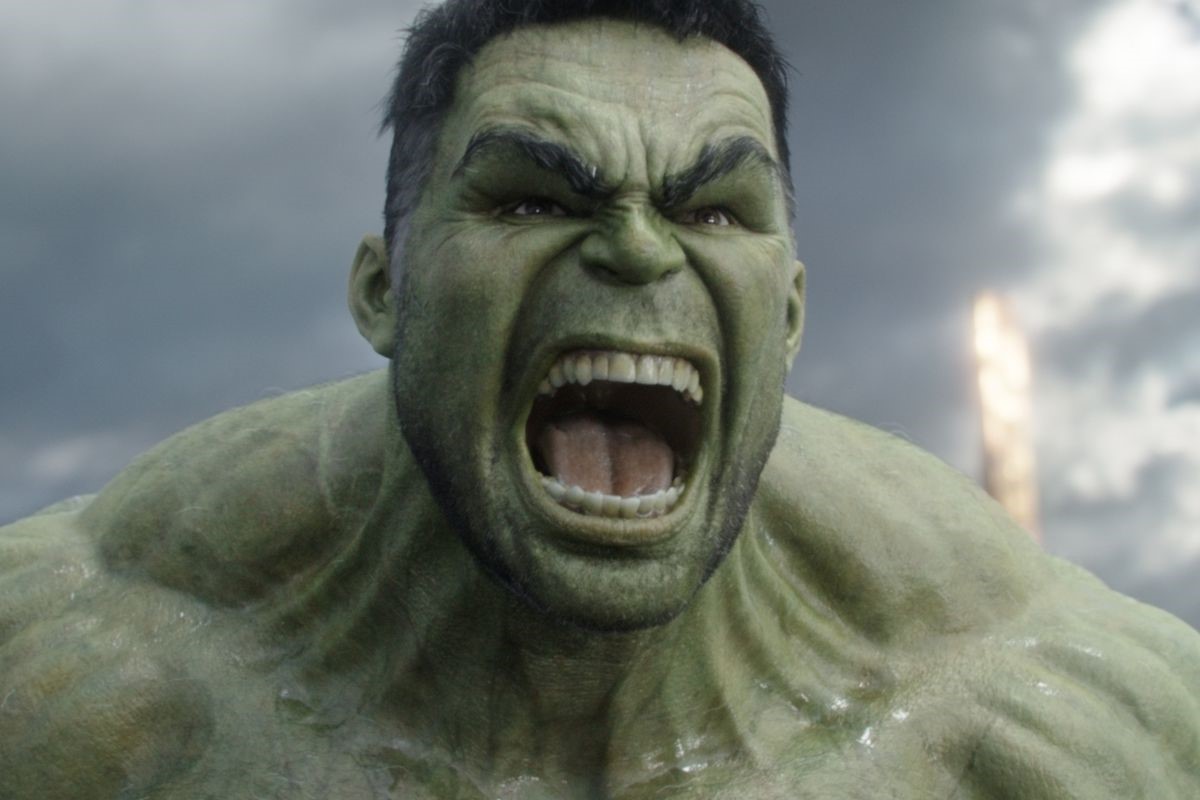 But, the picture is really funny and when we see it the picture of a giant green superhero comes in our mind and makes it even funnier. The picture is down below and all you have to do is imagine Mark Ruffalo's Hulk before seeing the picture and then see the funny contrast in your mind. Chris Evans also captioned the picture with this caption,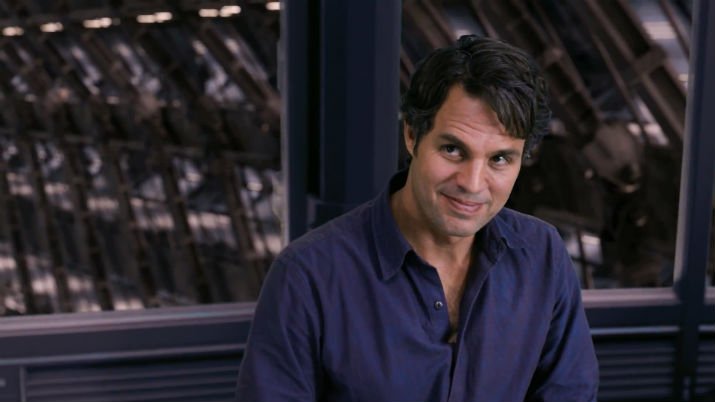 "It actually makes me furious that I can't hang out with this kid."
The picture is down below and you can have a look at it: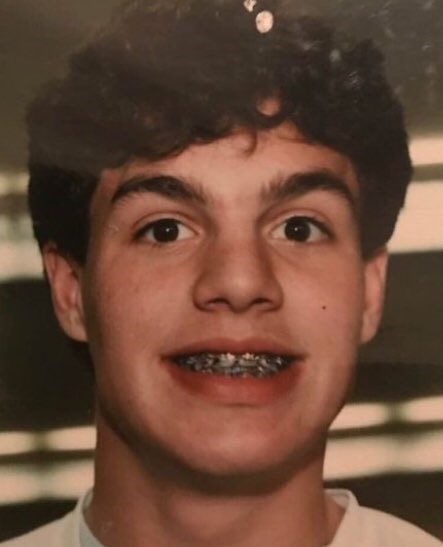 Imagine Hulk in these braces! Well, as soon as this picture went in front of the eyes of Mark Ruffalo, he didn't turn green but instead of that, he went into more deeper holes in order to bring back all the charm Chris Evans possess and I have to say that he did a really great job in doing this.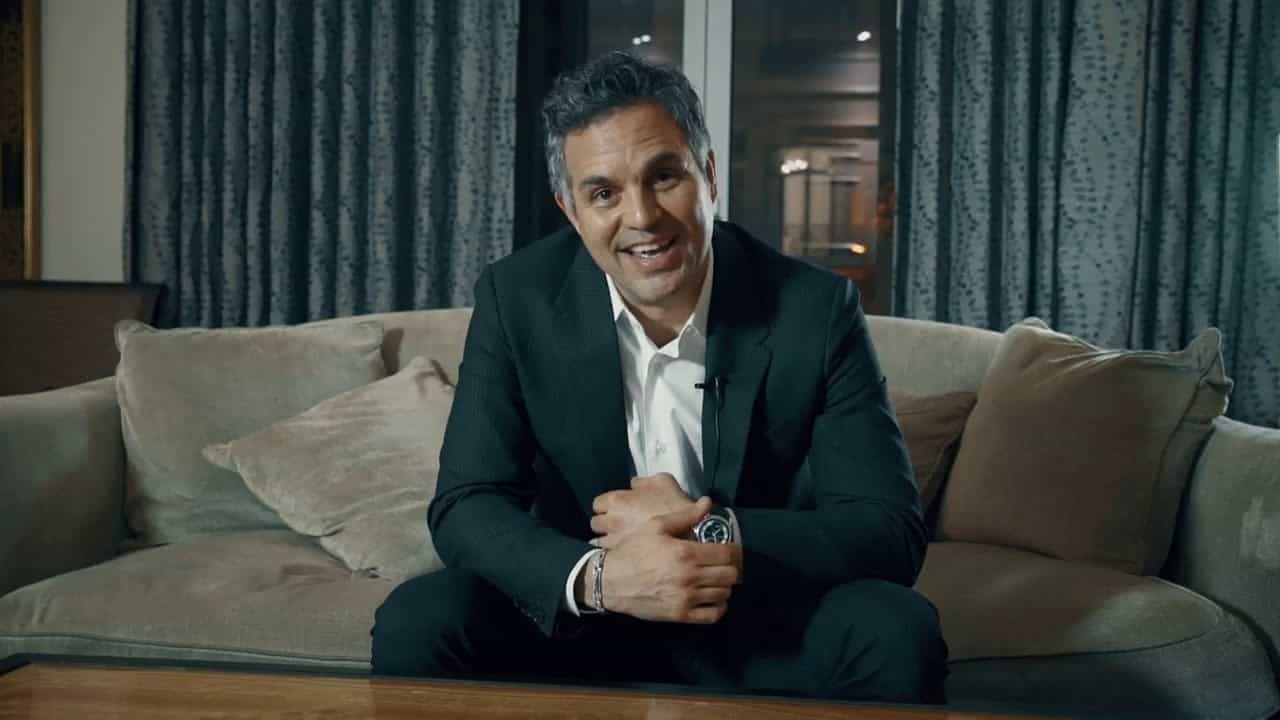 Mark Ruffalo then brought two pictures of Chris Evans from the past and in both of them you simply can't admit that he's really the childhood picture of Chris Evans because in one of those pictures, the hairstyle Chris Evans is having has become a new inspiration to all the artists and editors on board and they're applying those hairs on to the face of Captain America.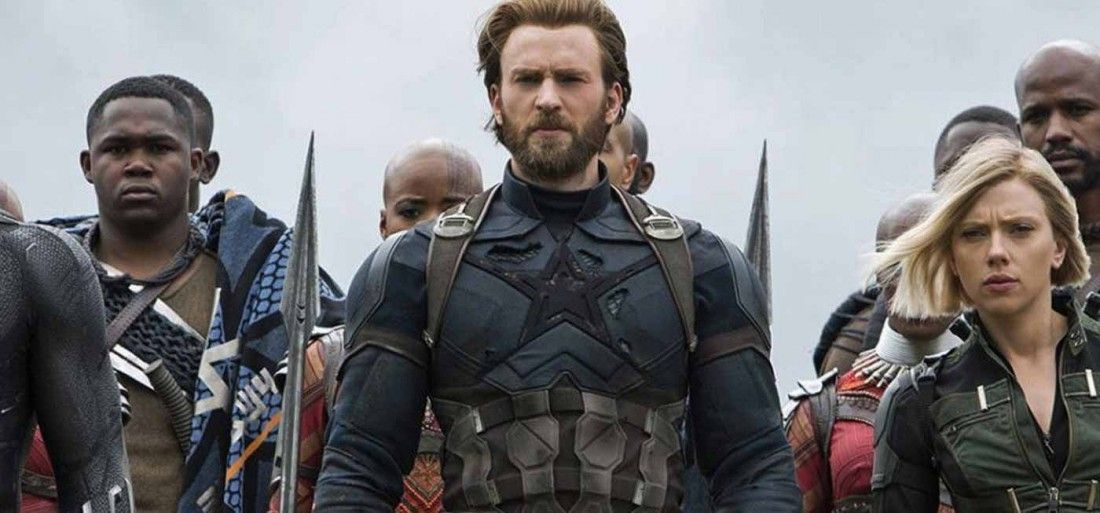 The pictures shared by Mark Ruffalo are very funny and have to say that the picture Chris Evans share of him was gone straight through the middle of our charismatic Hulk.
So, without wasting any time I'm going to present you the hard work of Mark Ruffalo and this one is for all the girls who are in love with Evans and also for the boys who find themselves ugly and are in high school that the road is very long and this is going to be very inspirational for you.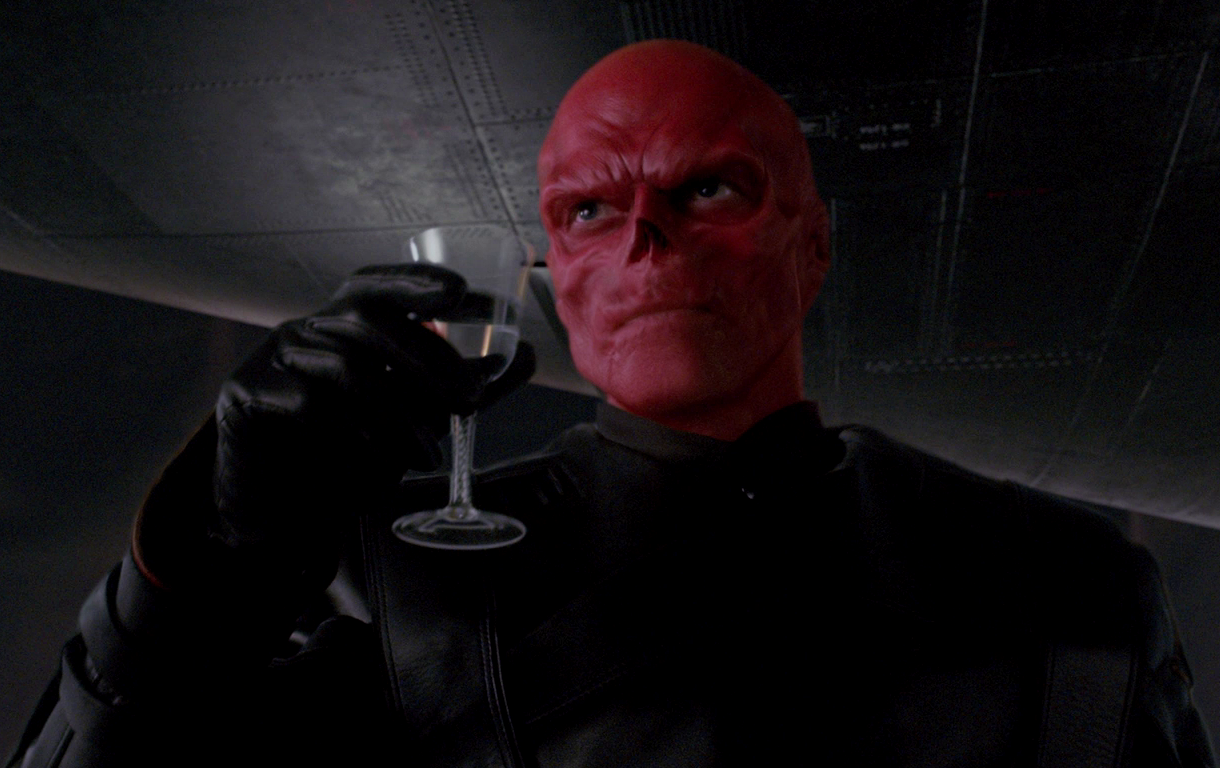 Well, the people who find themselves ugly and aren't in high school, you better start fooling your heart by thanking god he didn't make you as ugly as Red Skull. The pictures Ruffalo shared are down below as he captioned the pictures by writing,
"It actually makes me furious that I can't hang out with this kid."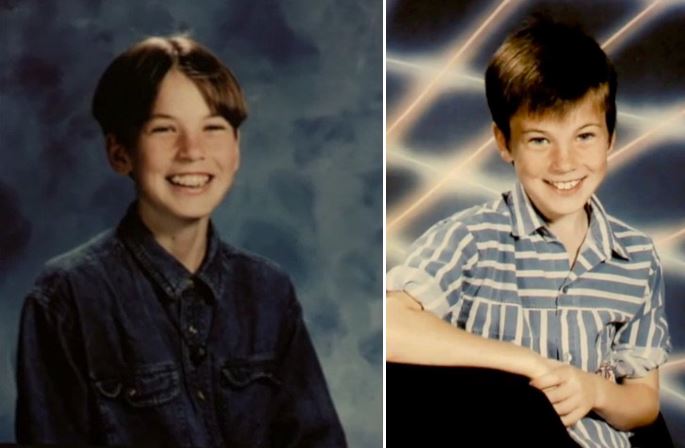 After Ruffalo posted these pictures on his Twitter account, it was none other than Chris Evans who gave a reply about these pictures with a tweet shared down below: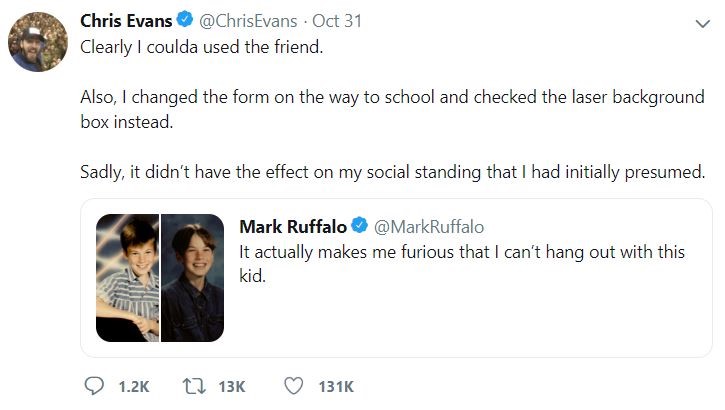 In between all of this funny mess, it was Don Cheadle who commented on the reply Evans gave to Ruffalo. Cheadle also went straight into the conversation as he tweeted: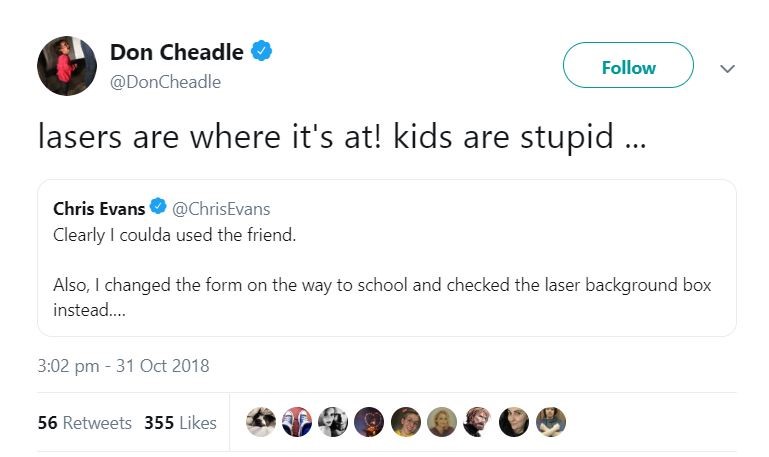 This is all the enjoyment and fun the star cast of 'Avengers 4' is having right now because we all know that they're not going to have a cakewalk against the mad-titan in the final battle of dead or alive. 'Avengers 4' is scheduled to be released on May 3, 2019.