Movies
Captain Marvel Reshoots Set Photos Show Us Young Agent Coulson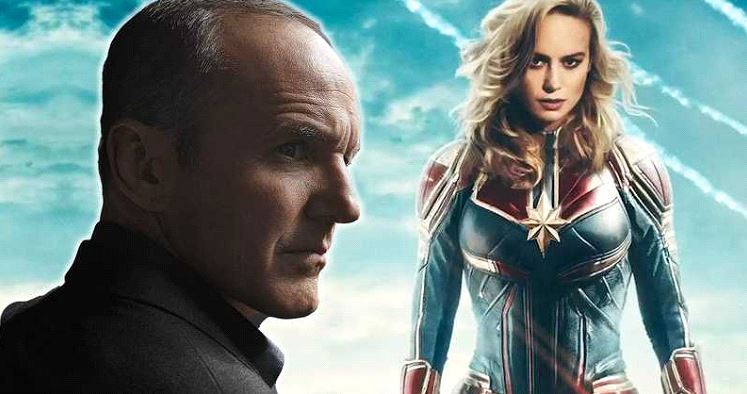 The first MCU movie to come out in 2019 will certainly be Marvel's first ever female-led Superhero movie, Captain Marvel. We have seen the first trailer of the film which only showed us the tip of the iceberg, to be honest.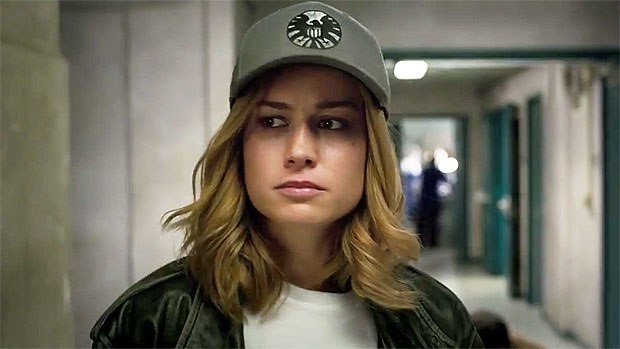 The trailer was pretty Carol Heavy, giving us very little elements of everything/ everyone else in the film. One of the significant characters that got a brief appearance in the trailer was young Agent Coulson.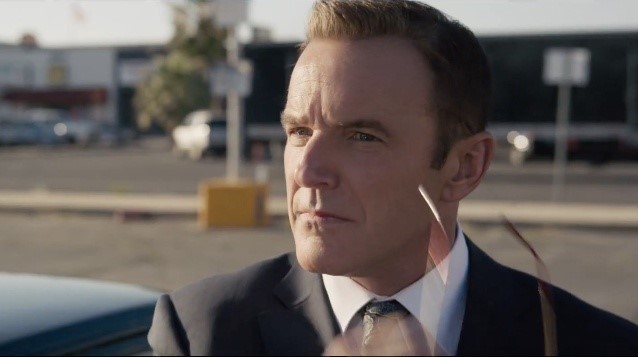 This will be the first appearance of Phil Coulson after he died in The Avengers, as he will be making his return 7 years later in a prequel which is set in 1995. As apparently noticed, Coulson will also have a bit of Disney's very popular De-Aging CGI done upon himself. We will be seeing his very early days in as an Agent of SHIELD and people cannot be more excited to have Coulson back.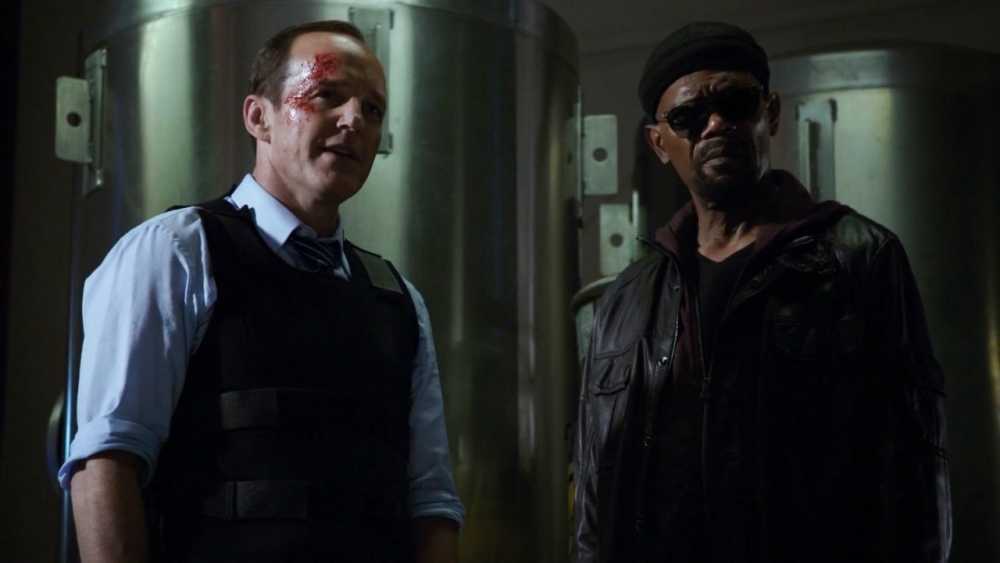 Clark Gregg has appeared in Marvel's Agents of SHIELD for the last 5 years, and he has led the show from the front for 5 seasons. He came back from the dead right at the beginning of the show and he has become one of the most beloved MCU characters ever since. Now, him making his return to the movies is what people are really looking forward to.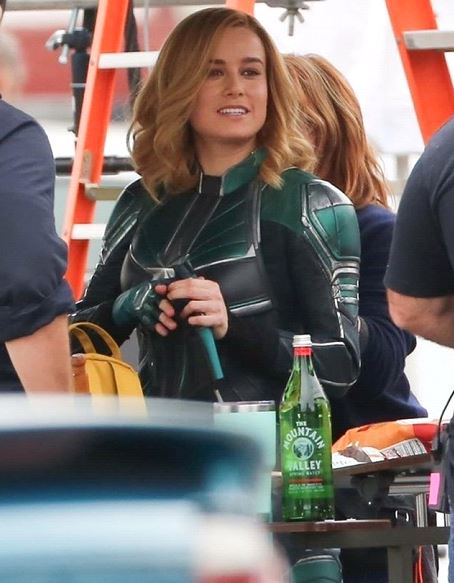 While we saw quite a lot of set photos for Captain Marvel, we never really got a look at Phil Coulson on the shoot. Now that the film is undergoing its reshoots stage, we have got a slew of set photos, courtesy of Just Jared.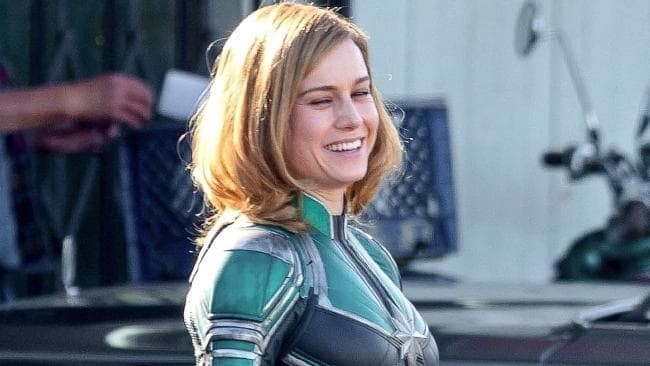 As you can see above, Brie Larson is back in her Kree Suit, and these photos seem to be shooting somewhat of similar scenes from the time that we got to see the Kree suit for the first time earlier this year. Now, a new revelation coming into the picture is that Phil Coulson is also part of these scenes. Have a look: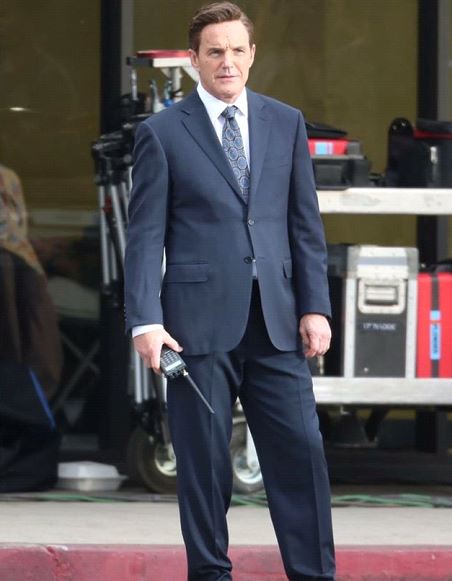 If you notice clearly, Gregg is wearing his "young-looking" wig here, and he has got tracking dots marked on his face that are supposed to help in making him look younger through VFX. Here's another look at Captain Marvel: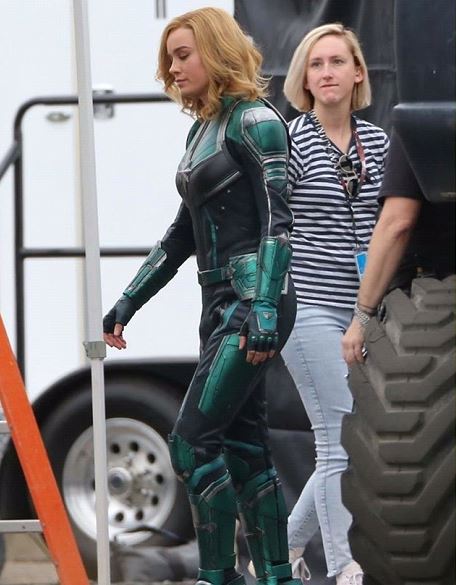 Captain Marvel is certainly going to be the strongest MCU hero and Brie Larson gave us a tease of how her character is a unique individual as compared to other Superheroes of the MCU. Here's what she told EW:
"You have this Kree part of her that's unemotional, that is an amazing fighter and competitive. Then there's this human part of her that is flawed but is also the thing that she ends up leading by. It's the thing that gets her in trouble, but it's also the thing that makes her great. And those two sides warring against each other is what makes her her."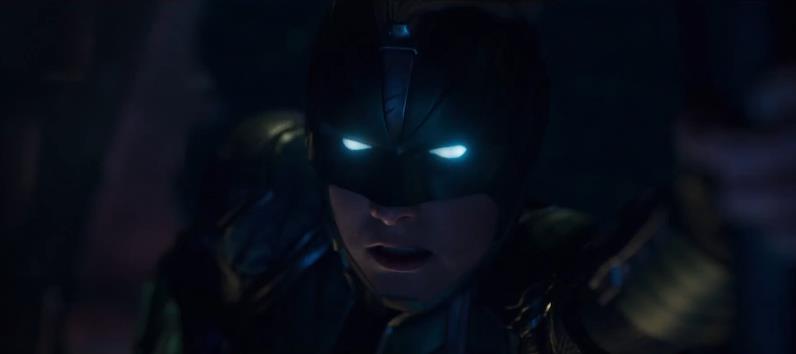 Larson went on to talk about what really attracted her to take on this role. She mentioned that the in-depth dynamic of the role was the one that latched her on to being Marvel's strongest hero. She said: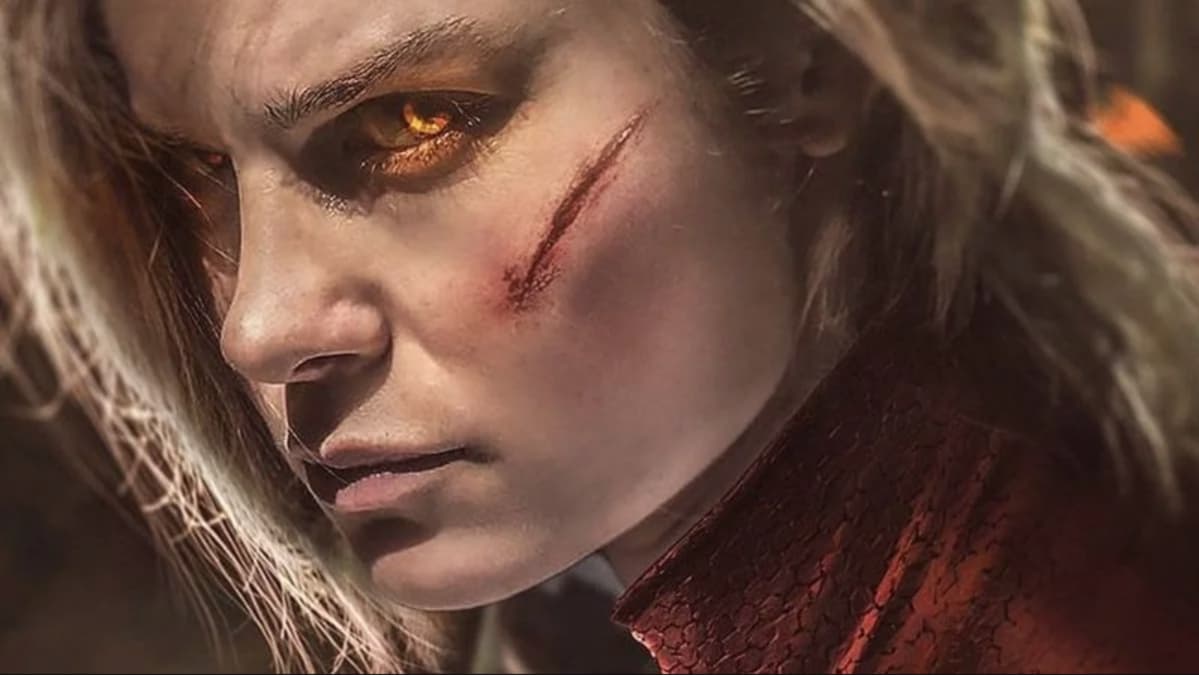 "That is something that is really exciting to me about this film: We did not cut corners on that stuff. Like, when it's funny, it is funny, but also when there's deep emotional things happening, it's real. So I was able to bring some of those same things that I've brought to full dramatic roles into this, which I'm really proud of because I think it will really set this film apart."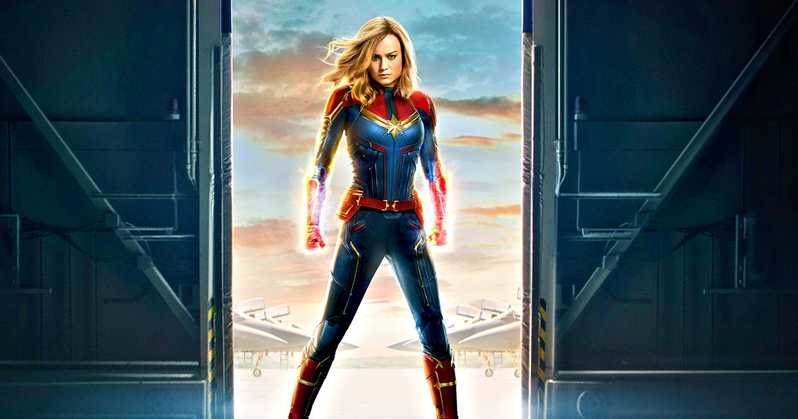 Given that the movie is currently under reshoots, they will certainly wrap these up until mid-December and work straight on the edit for the much-anticipated story trailer of the movie.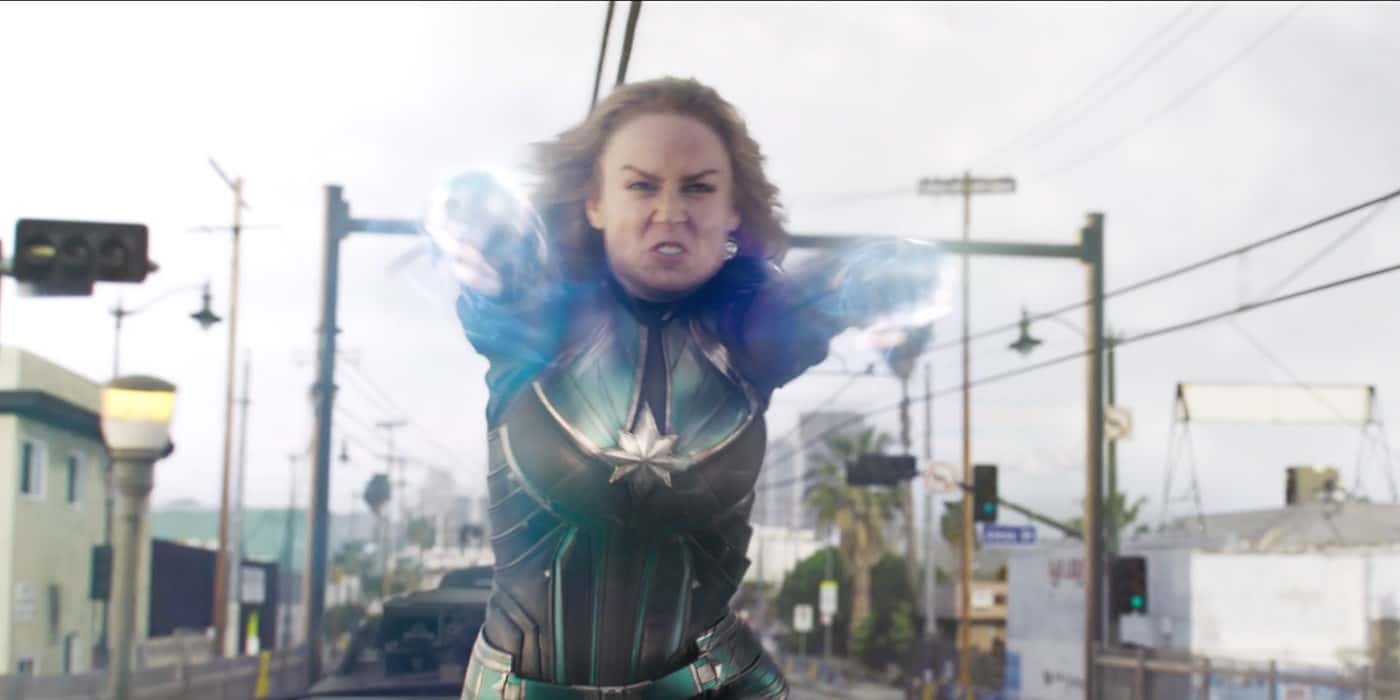 The first trailer did not give us a lot apart from different stages of Carol's life, but the second one will supposedly give us a good look at the story of the film. It will probably hit the internet sometime in January 2019.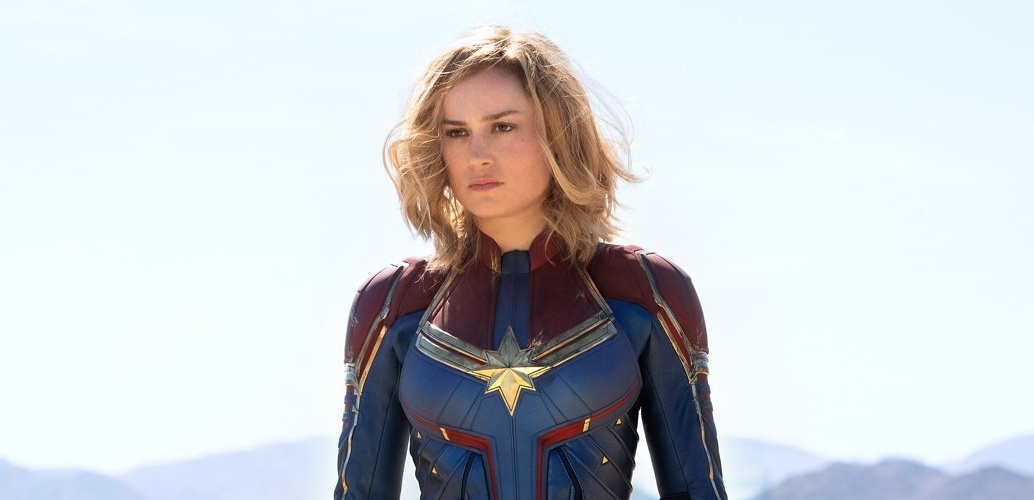 Captain Marvel will open on March 8, 2019, and here's the official Synopsis:
"The story follows Carol Danvers as she becomes one of the universe's most powerful heroes when Earth is caught in the middle of a galactic war between two alien races," the synopsis reads. "Set in the 1990s, Captain Marvel is an all-new adventure from a previously unseen period in the history of the Marvel Cinematic Universe."