Movies
Black Panther And Cyborg Switch Actors in The New Fan Art
This may very well be the very last switch coming from Boss Logic as they are now done with the Core Justice League having no other Superheroes left. Well, there is Zachary Levi's Shazam, but what can he switch to in the Marvel Cinematic Universe? That's a question to be determined later on, for now, let's focus on the richest Superhero of every Universe in the entire Multiverse and the one who got his powers from Alien tech. Boss Logic has switched actors for Black Panther and Cyborg and this has completed our set of 6 for Justice League.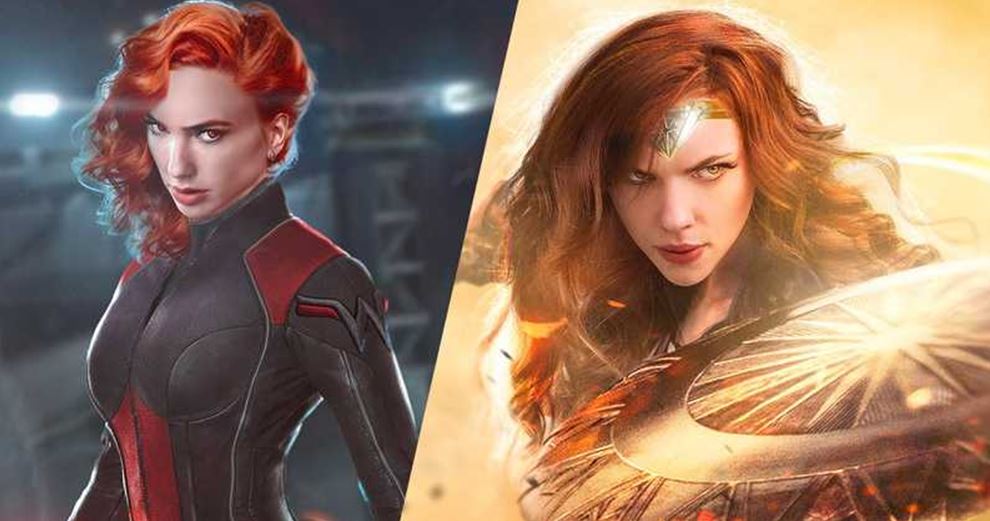 Keeping the Elseworlds crossover in mind, it all began with Black Widow and Wonder Woman, and when that got a lot of traction from the fans, Boss Logic just kept going with all the characters of the Justice League, switching them with characters from the Avengers having the similar attributes.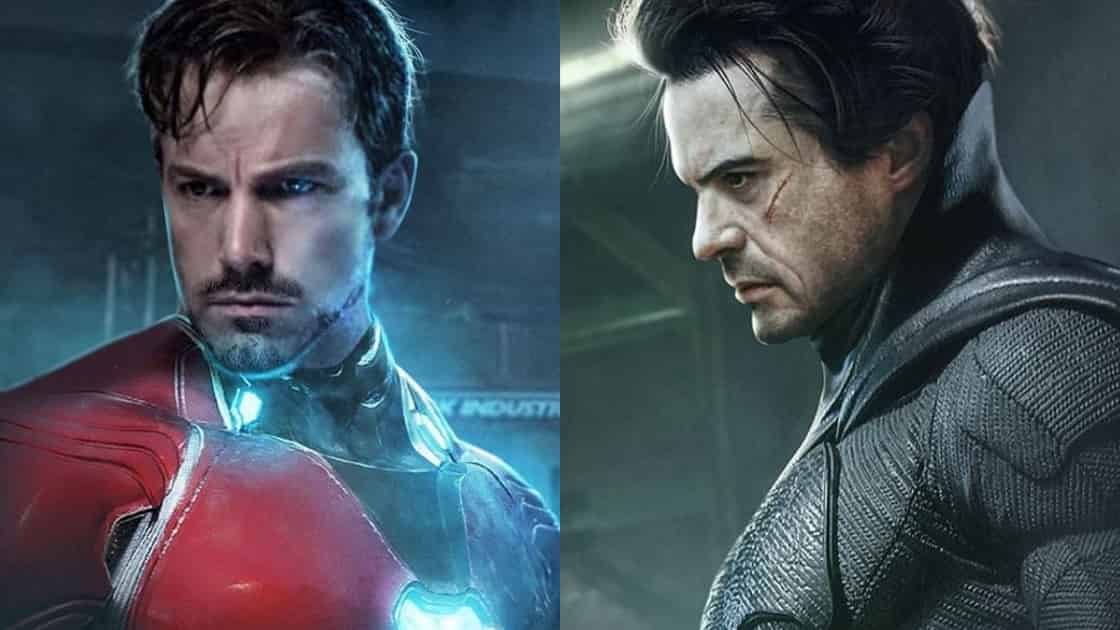 Boss Logic has done some remarkable work turning Robert Downey Jr. into Batman and Ben Affleck into Iron Man. Affleck certainly looks better but still, amazing! They did the same thing with Captain America and Superman as we got to see versions of Captain Cavill and Super Evans.
Then followed the best artwork in the Elseworlds crossover as Chris Hemsworth was turned into the King of Atlantis and Jason Momoa became the God of Thunder. Aquaman Chris Curry is certainly the best Art Work amongst all of these.
Boss Logic is now giving us thanksgiving gifts starting from Spider-Man and Flash. Ezra Miller seems to be a much better Spider-Man than Tom Holland as Flash.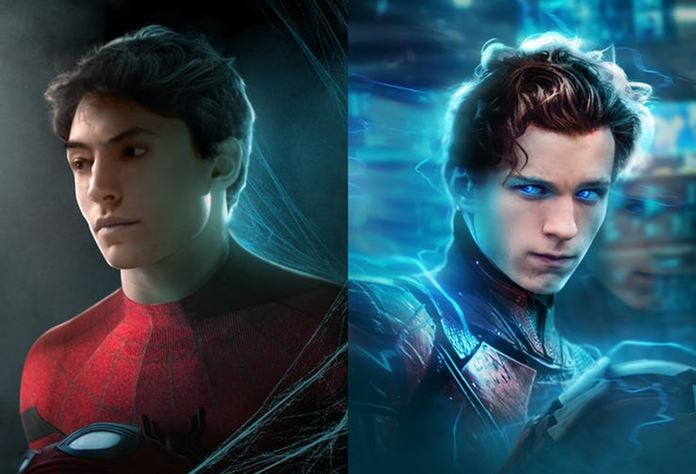 Apart from these two, even Cyborg gets a switch that he would grab with both hands if it were possible. Ray Fisher's Victor gets to become the new King of Wakanda. Even though he doesn't look as good in this particular art, he'd still accept being the richest superhero in the entire Multiverse.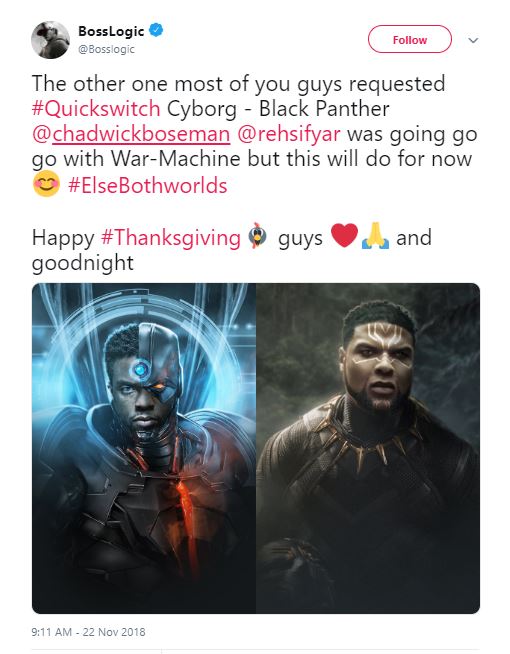 Moving to Chadwick Boseman does look great as Cyborg. He actually seems to look even better than Ray Fisher in this avatar. But we would not want to switch him from Black Panther, as his portrayal of the character has become a worldwide phenomenon and no other actor can do it better than him.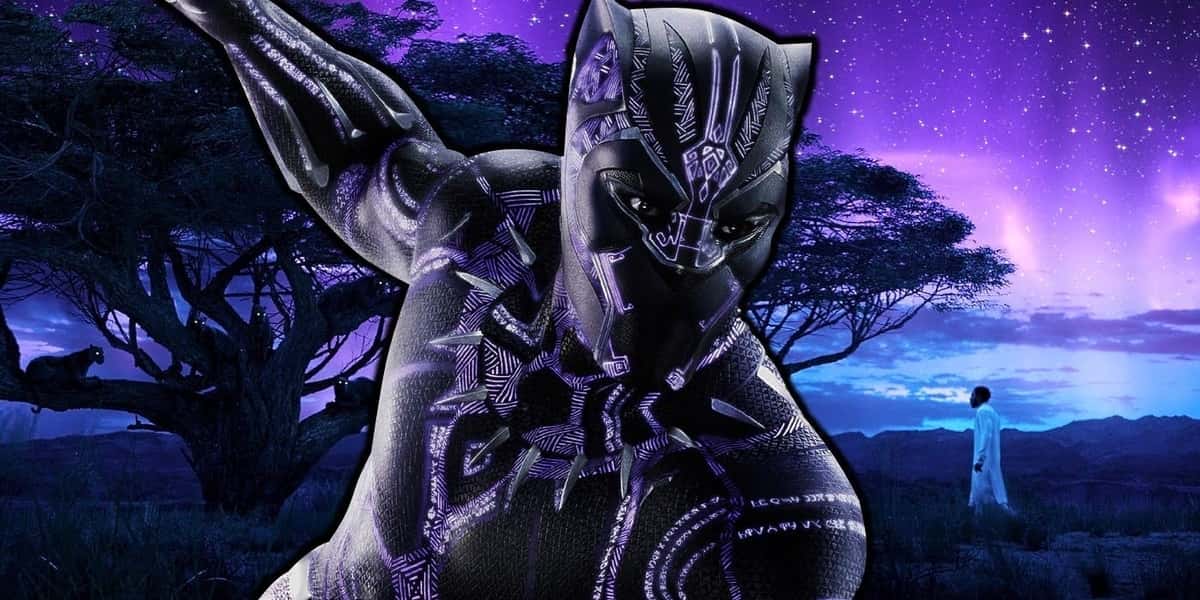 Even though T'Challa was disintegrated in the recent events of Avengers: Infinity War, he will certainly be back in Avengers 4, and then lead his own sequel to Black Panther in 2021. Talking about Ray Fisher, he is still attached to Cyborg but we don't really know whether a new Cyborg movie will be in play in the very new future.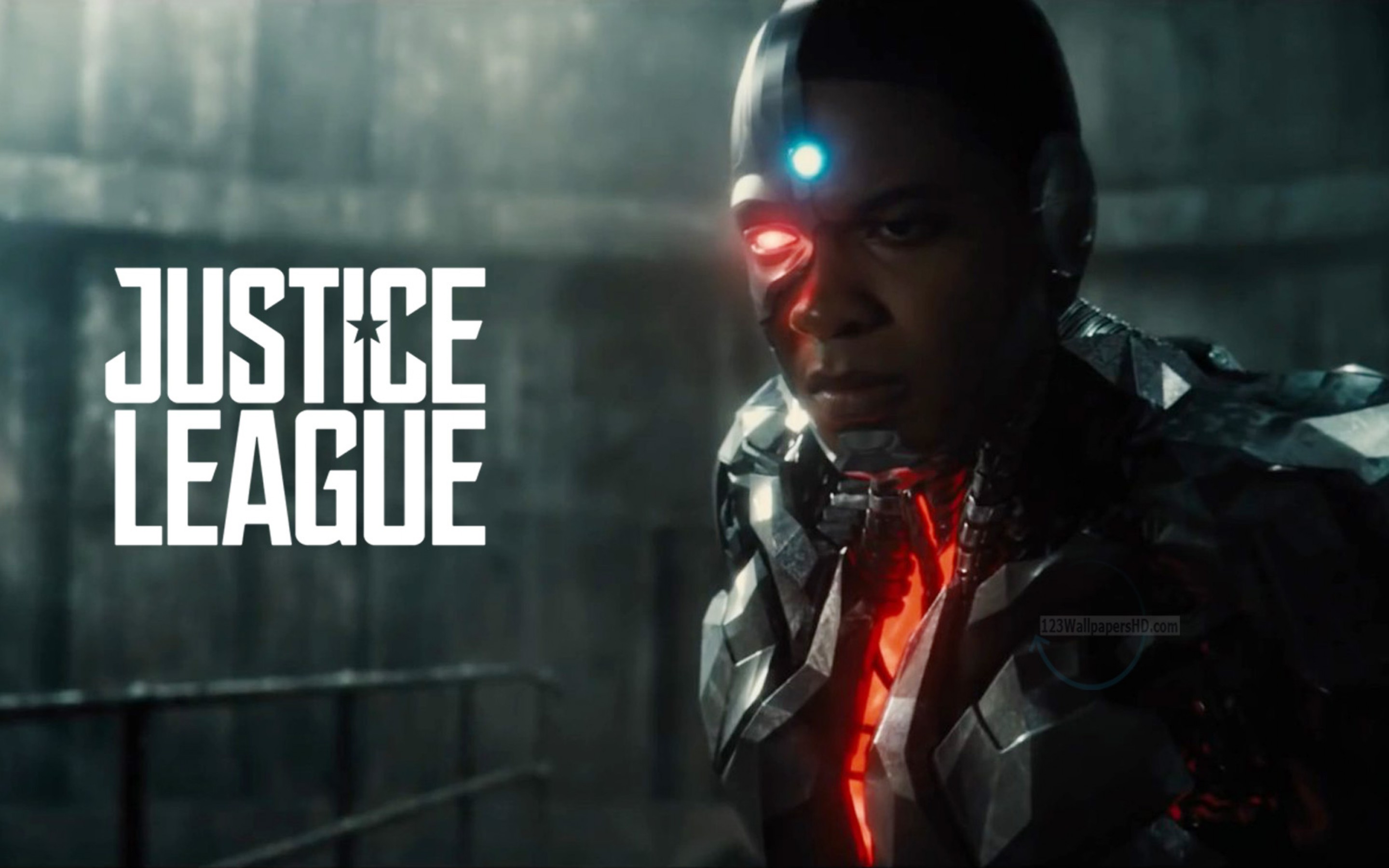 A lot of the material involving Victor Stone/Cyborg was edited in Justice League and the solo film that Cyborg was supposed to get is still a blur. Here's what Ray Fisher answered when he was asked about the possibility of the solo Cyborg film: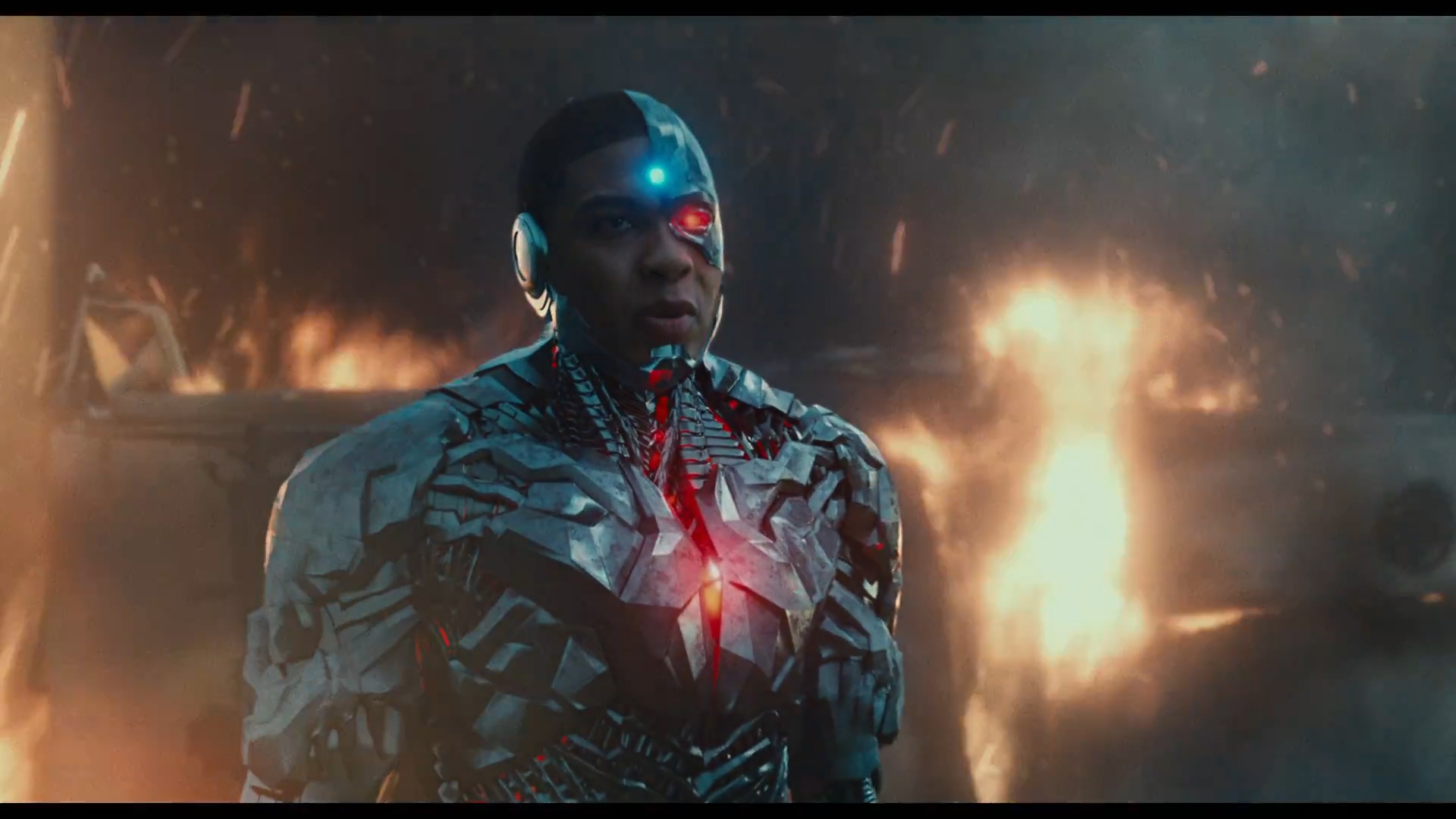 "I don't know. I can't comment on that specifically, because they don't tell me anything until the very last minute. There's a ton of people making those kind of decisions behind the scenes. And it would be a very, very costly movie to make because it is so CGI heavy with Cyborg, because I'm the only member of the League that's not in a practical costume. You're going to be looking at $200 million just to make it. So it's one of those things you have to take into consideration. It's a numbers game for some people at the end of the day. If we keep making noise, it can happen. It's about what the people want. And that's what people understand, that's what they recognize."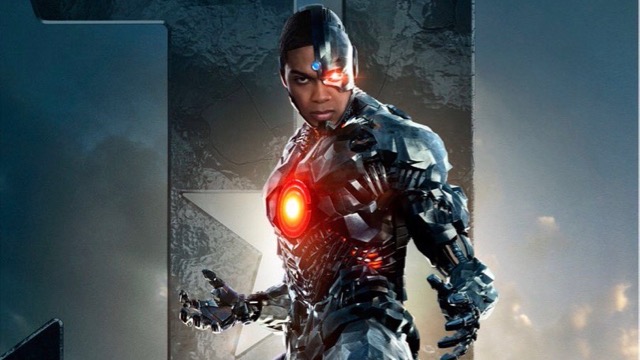 Well, after the disappointment that Justice League was, we know it for a fact that a Cyborg movie does not have any possibility of getting made at least for the next 5 years! WB does not adhere to the fan demands anyway so making noise about the film will not do any good to anyone!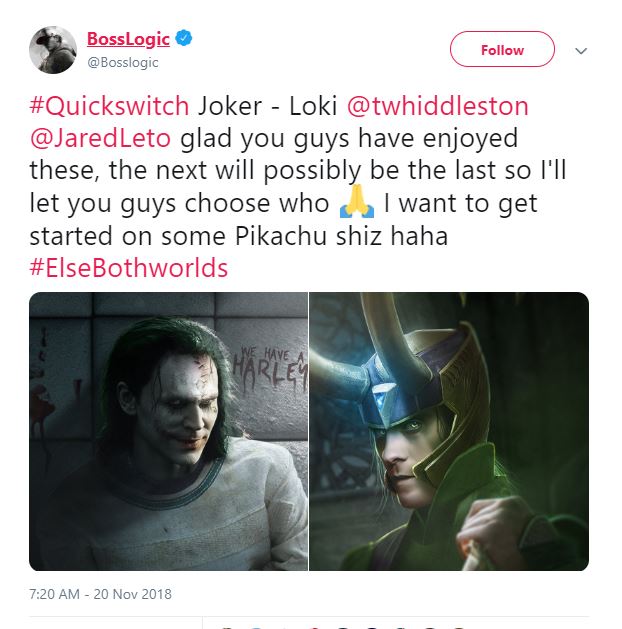 Boss Logic has finished their quota of heroes apart from Shazam but the good thing is that they have given us at least one villain switch which you can see above. Tom Hiddleston becomes a great Joker, while Leto also looks pretty fine as the God of Mischief.
Who do you think Shazam could switch with? Tell us in the comments.