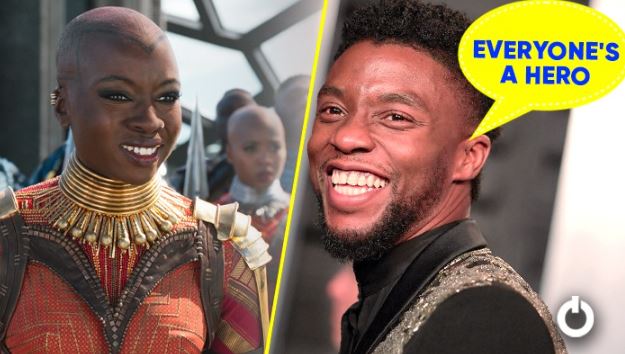 The release of Black Panther hit theatres like a hurricane that revolutionized Hollywood and the superhero genre. It not only focused on a powerful Black superhero but also had a cast dominated by Black actors. The impact it had on the audience, especially the children of oppressed and ignored communities was far greater than the other superhero movies did. It narrated the happenings of our surroundings through fictional yet compelling characters and stories. Unlike other movies where the focus is primarily on the lead hero, each of the A-list actors of Black Panther stole equal attention and spotlight with their performances. We were mesmerized by the powerful presence of Chadwick Boseman, Lupita N'yong'o, and Michael B. Jordan. But the new faces of Letitia Wright, Danai Gurira, and Daniel Kaluuya left a lasting impression. These actors are not only amazing in the movie but pretty breathtaking even in real life for a variety of factors. Find out the 12 reasons why Black Panther has the best cast in the MCU.
 1. Embracing Their Roots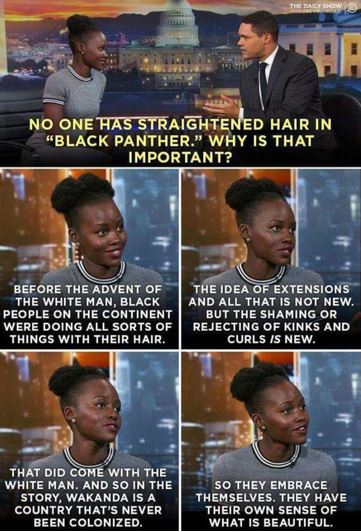 Lupita's chat on The Daily Show with Trevor Noah was pretty insightful and inspiring. When she was asked why none of the characters in Black Panther had straightened hair, she reflected upon it with a meaningful purpose.
 2. Learning About Others Perspective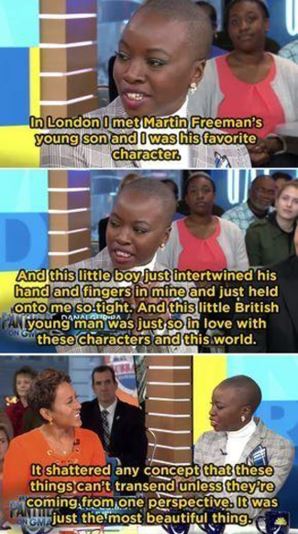 Danai described one of her best fan moments during an interview. She was completely overwhelmed positively by a young British boy who clutched onto her fingers and was fascinated by the world of Wakanda and the characters of Black Panther.
 3. Okoye Is Intimating In Real Life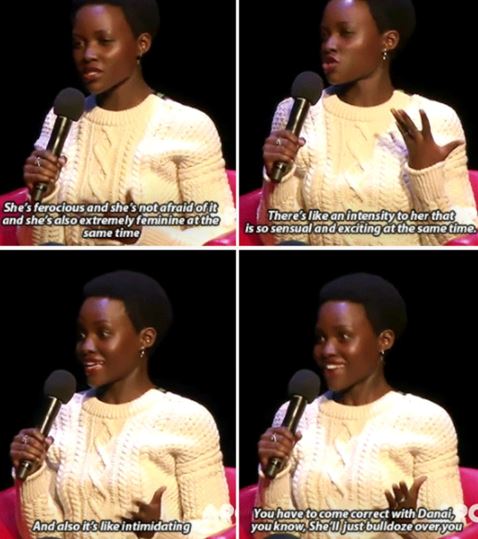 Danai Gurira who plays Okoye is as formidable as her onscreen character in real life. Lupita described her as a perfect mix of intimating and feminine. In her words, Danai is both sensual and fierce at the same time.
 4. Long-Term Commitments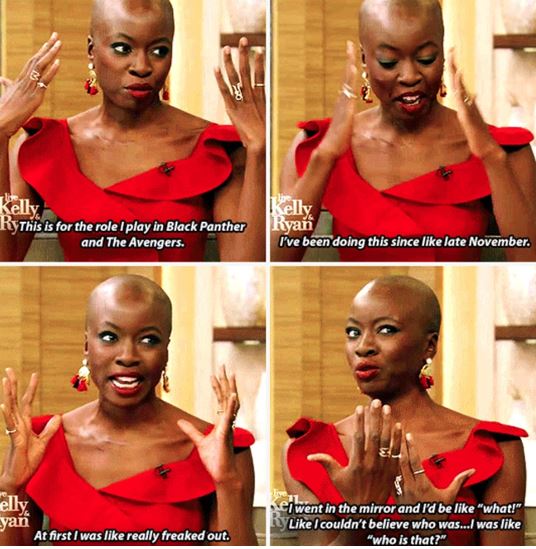 Danai is truly daring and strong in real life which made her perfect to take on Okoye's role. Shaving your head for a movie calls for a lot of dedication from an actor. Only a few terrific set of actors have dared to go this far. But who would shave her/his head for not one but several movies for a long time? Danai clearly has the courage to make a long-term commitment to the MCU. But needless to say, she looks gorgeous even with a shaved head because of the way she carries it.
 5. Look At Me Momma!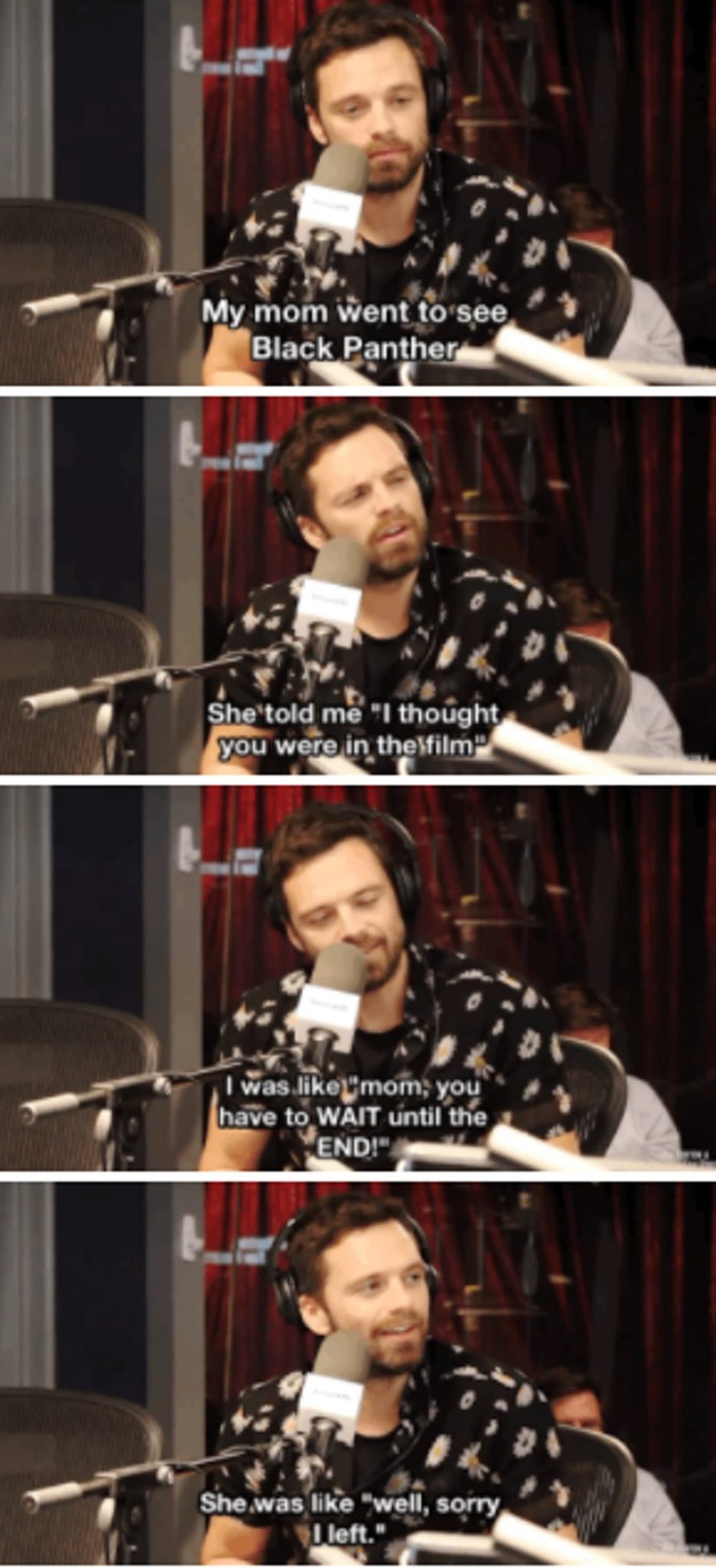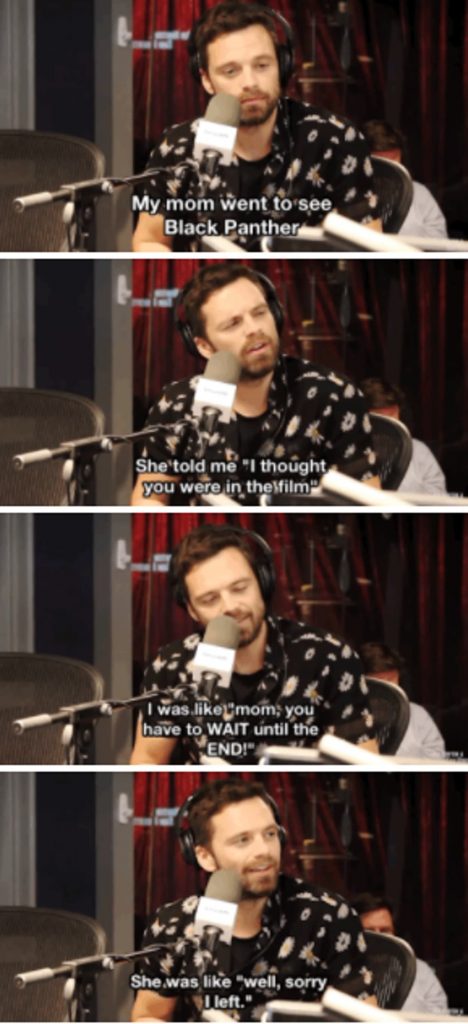 Viewers who know the MCU drill of waiting for the post-credits got to see Bucky Barnes aka Winter Soldier in Black Panther. But actor Sebastian Stan's mother didn't see her son. She watched the whole film and thought that her son fooled her.
 6. The Soft Side Of Killmonger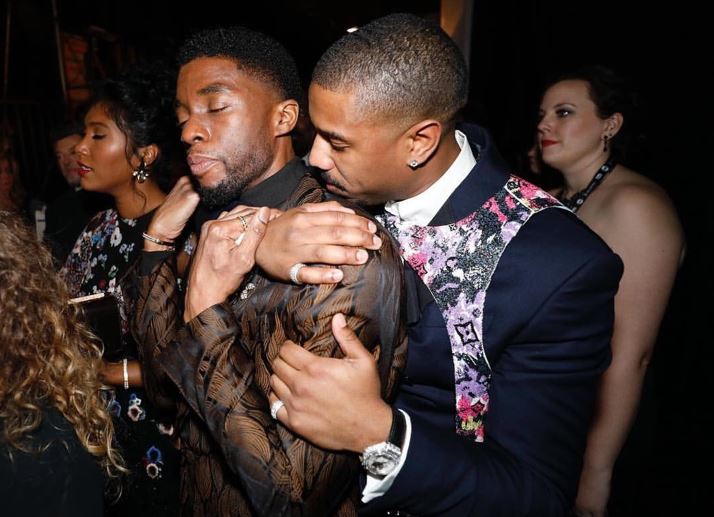 Killmonger is a ruthless man who sees nothing beyond his aim. His past turned him into a stone-hearted man who couldn't be melted by anything. But Michael B Jordan is nothing like his character. The actor has admitted how much he enjoys warm hugs. He is a hugger!
 7. No One Is A Villain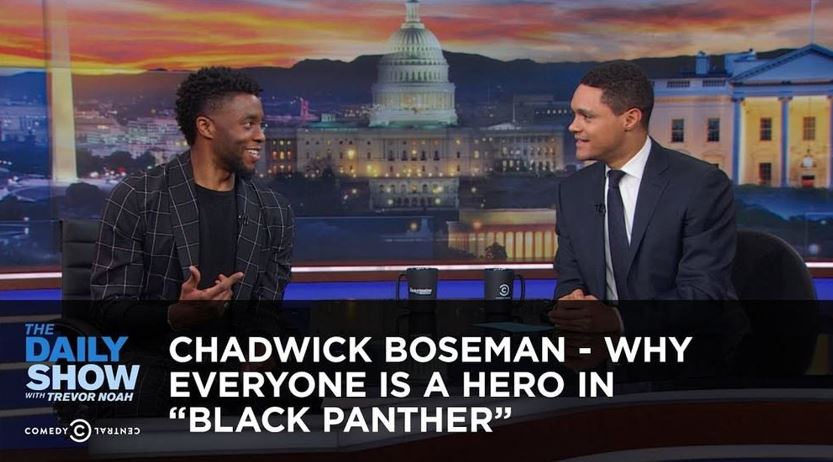 The great Chadwick Boseman was a hero and an inspiration to many in the real world. He will always be the best and the most realistic Black Panther actor for the similarities they share. During an interview, Boseman said that there was so villain in Black Panther. He believed that everyone was a hero in their story and fought for what they believed in. We didn't expect anything less wise from the wise man.
 8. Don't Wish Me A Long Life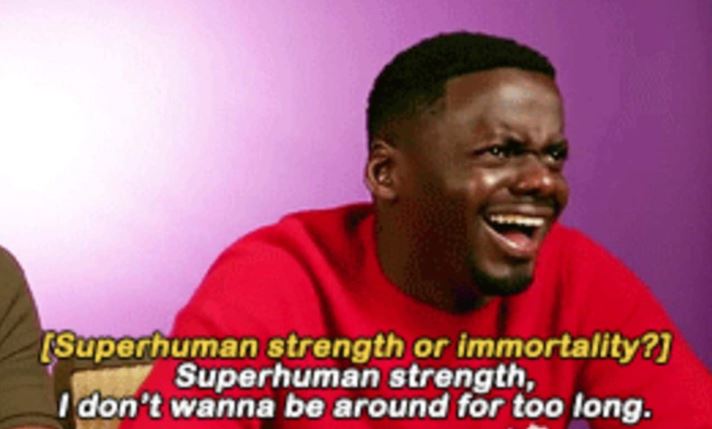 We have learnt from the interviews that Daniel Kaluuya is not only talented but a hilarious man in real life. He has the most random and bizarre answers for everything. When he had to choose between Superman's strength and immunity, he went with strength. His plain explanation was " I don't want to be around for too long".
 9. Michael B. Jordon's Bucket List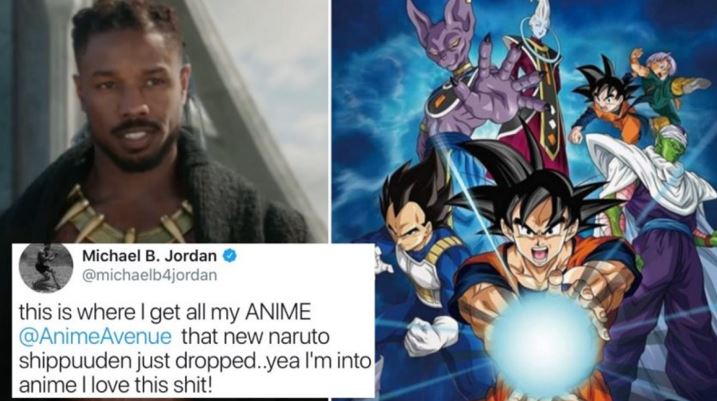 There are many reasons for traveling to a place. You can be motivated by shopping, scenery, adventures, beaches, parties, etc. Similarly, Jordan has his own set of reasons to visit Tokyo, Japan. He is an anime fanatic and that's the primary reason why he wants to visit incredible Japan.
 10. Spoiler Alert!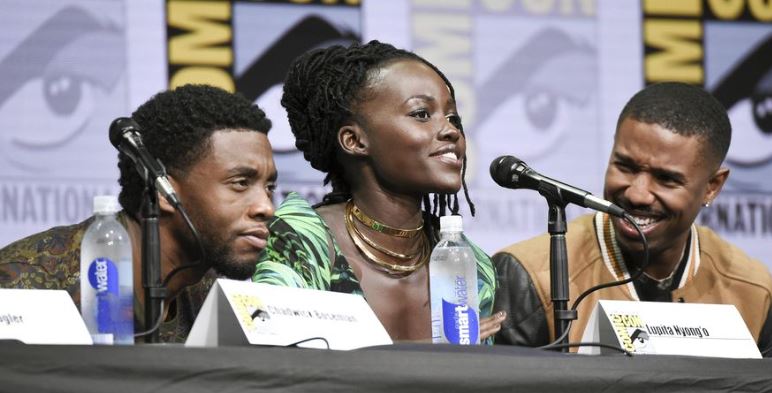 Tom Holland and Mark Ruffalo aren't the only ones with a slippery tongue. During one of the Comic-Con events, Michael B. Jordon was almost on the verge of revealing something when Chadwick subtly and sweetly dived in at the time.
 11. He Has A Point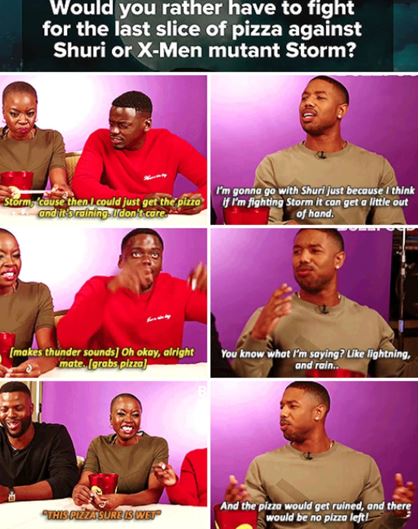 It was a tough choice when the actors were asked if they'd fight Shuri or Storm from X-Men for the last slice of pizza. While Storm is super powerful with her weather influencing powers, Shuri is a genius with dangerous tech. Killmonger actor, Jordan chose to fight against Shuri as he feared that Storm would cause rain which would wet the pizza anyway.
 12. Totally Worth It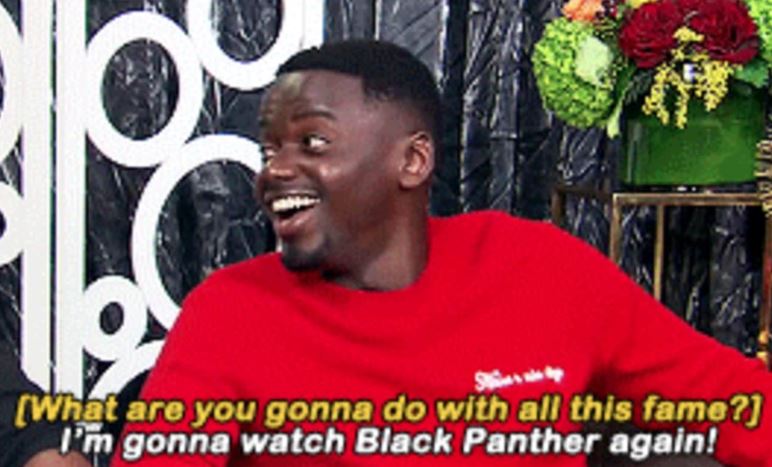 Daniel is so in love with his movie Black Panther that he doesn't mind watching it million times. When asked what he would do with all this fame, he spontaneously replied that he'd watch Black Panther all over again. It's totally worth it.