Indian
Top 12 Dialogues From The Brilliant Masterpiece: Manto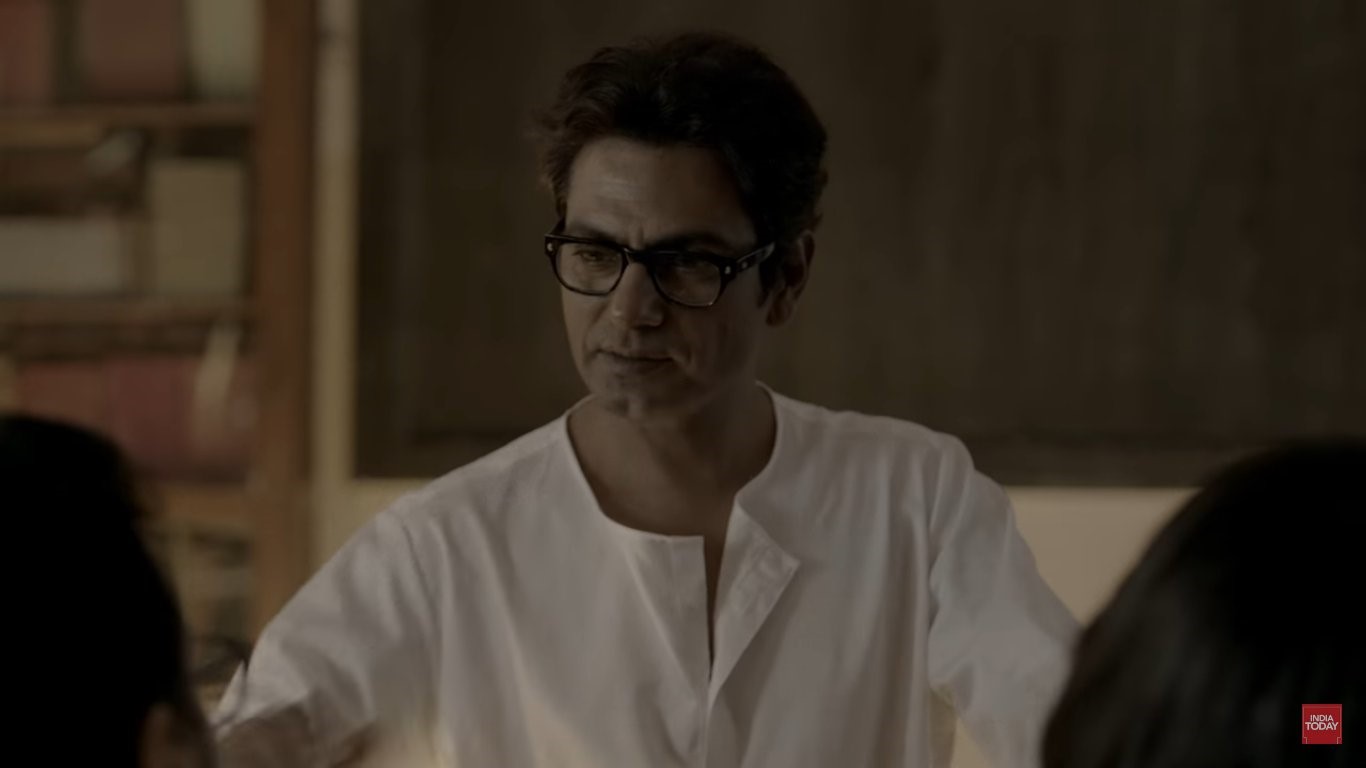 Manto, the movie which released this month is based on the life of the renowned Urdu author Saadat Hassan Manto. The cast includes The brilliant Nawazuddin Siddiqui, Rasika Duggal, Divya Dutta, Ranvir Shorey, and Javed Akhtar. It also has gripping performances by Tahir Raj Bhasin, Rishi Kapoor, Ila Arun, and Rajshri Deshpande. This gem of a movie is directed by Nandita Dass its plot set in Bombay and Lahore in the 1940's-50's.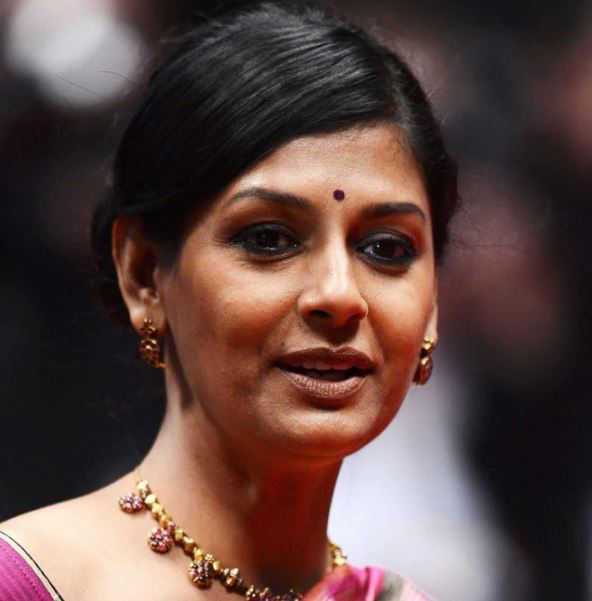 Nandita Das also released a short film 'In Defence of Freedom' which also starred Nawazuddin and was released on youtube in March 2017. A song called as 'Mantoniyat' by Raftaar was also released for the promotion of the movie. The film has multiple producers such as HP Studios, Filmstock, and Viacom 18 Motion Pictures. The film premiered at the 2018 Cannes Film Festival and released in Indian theatres on 21 September 2018
The Biopic was applauded by a lot of critics for its screenplay, direction as well as the performances. It tells the tale of the writer about his struggles with being expressive and opinionated, his shift from Bombay in India to Lahore in Pakistan after the partition of the two countries.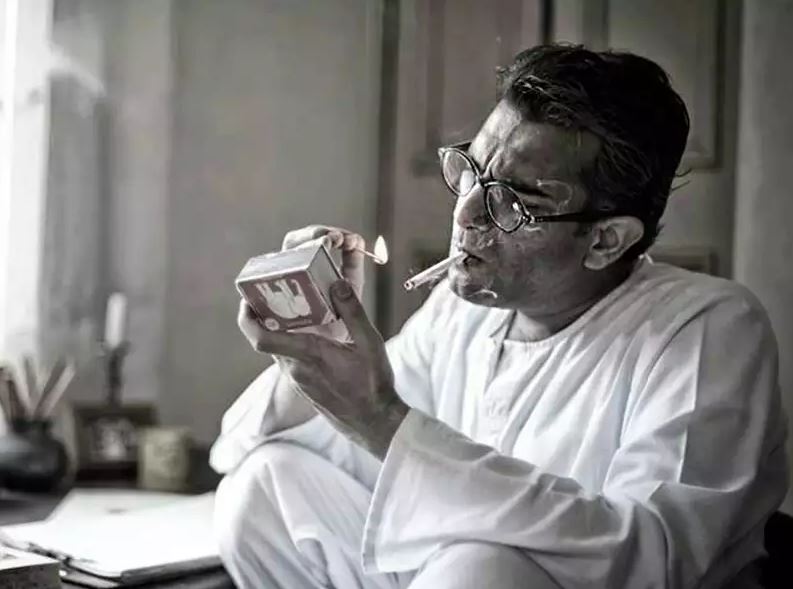 The movie also spoke about his blunt, brutal and sometimes considered even obscene stories. Some of his famous works were 'Toba Tek Singh', Thanda Gosht, Tamasha etc. He also wrote about the hard truths of life along with difficulties people had to face after the partition of 1947. The movie and the author were absolutely loved by all the Urdu enthusiasts. In fact, the movie also had a lot of unforgettable dialogues, most of them adapted from the works and quotations of the writer himself. Some of the marvelous ones which gained a lot of appreciation from the audience are: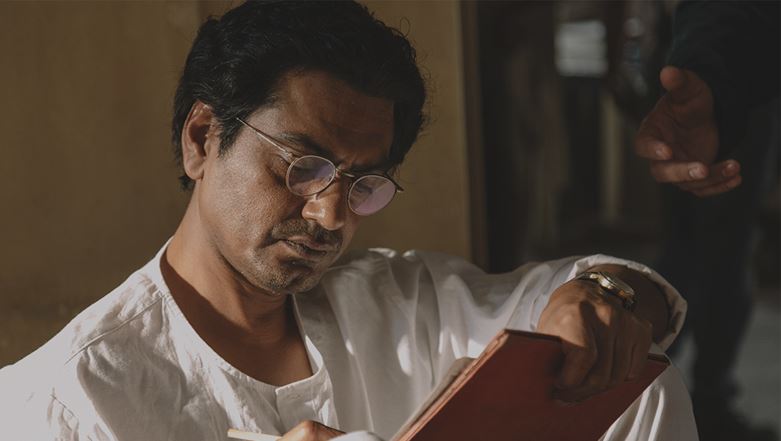 "Aagar mere afsaano bardast nahi kar sakte….Iska matlab ye hai ki…Zamaana hi nakabile bardast hai"

Transalation: If you cannot bear these stories, the society is unbearable"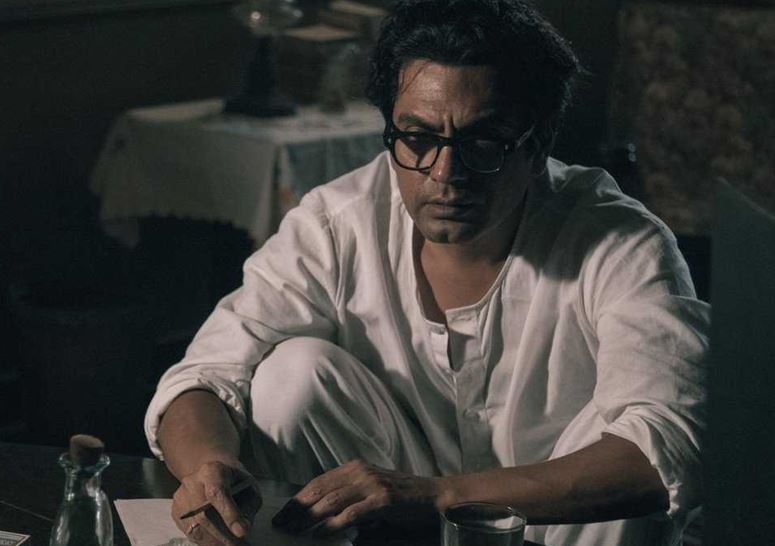 "Apke afsaanon mein auraton ke liy hamesha ek khaas humdardi hoti hai ?"

" Har aurat ke liy e nahi…kuch toh uske liy…jo khud ko besh toh nahi rahi hai.,Lekin log usse dheere-dheere khariddte ja rahe hain…Aur kuch uske liy..joh raat ko jaagti hai…aur din ko sote hue darawnaa khwaab dekh ke toot jaati hai, ki budhaapa uske darwaaze pe dastak de raha hai"

Translation: Your stories usually have a certain empathy for women?

Not for all the women. Some for those women who are not selling themselves but gradually people are , some for those women who stay awake throughout the night, and even in the day can't rest and wake up haunted by the nightmare of inevitable old age knocking at their doors.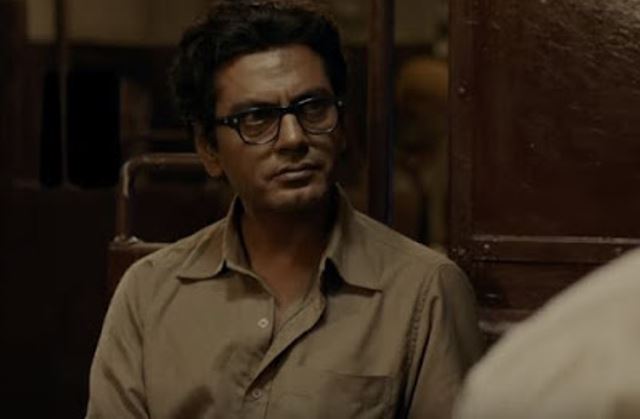 "Jab gulaam the toh aazadi ka khawab dekhte the, Ab aazad hai toh kaun sa Khawaab dekhenge?"

Translation: When we were slaves, we dreamt of independence, now free, what will we dream about?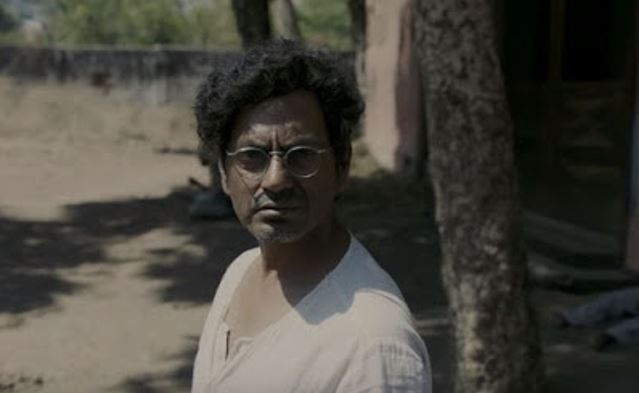 "Main vahi likhta hun, Jo jantaa hun, Jo dekhtaa hun. Main toh bas apni kahaniyon ki ek aaine samjta hu, Jisme samaaj apne aap ko dekh sake"

Translation: I write what I know, what I observe. I look my stories as a mirror which reflects the reality of the society.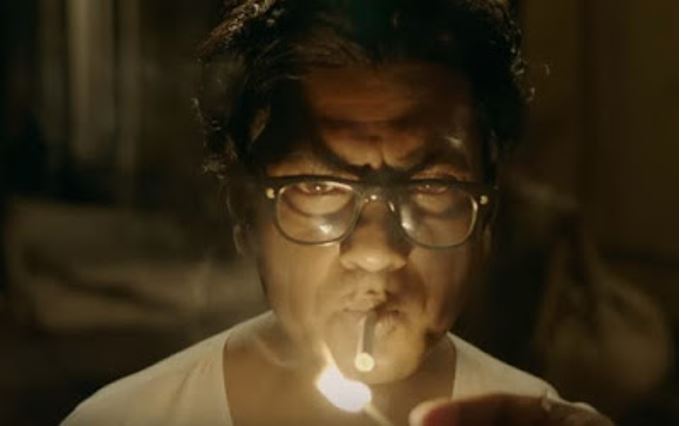 "Sab piche dekh rahe hain, Lekin aaj ke kaatil lahoo Lohe se taarikh likhte ja rahe hain"

Translation: Everybody's looking at the past but the assassins' of today are not sparing anyone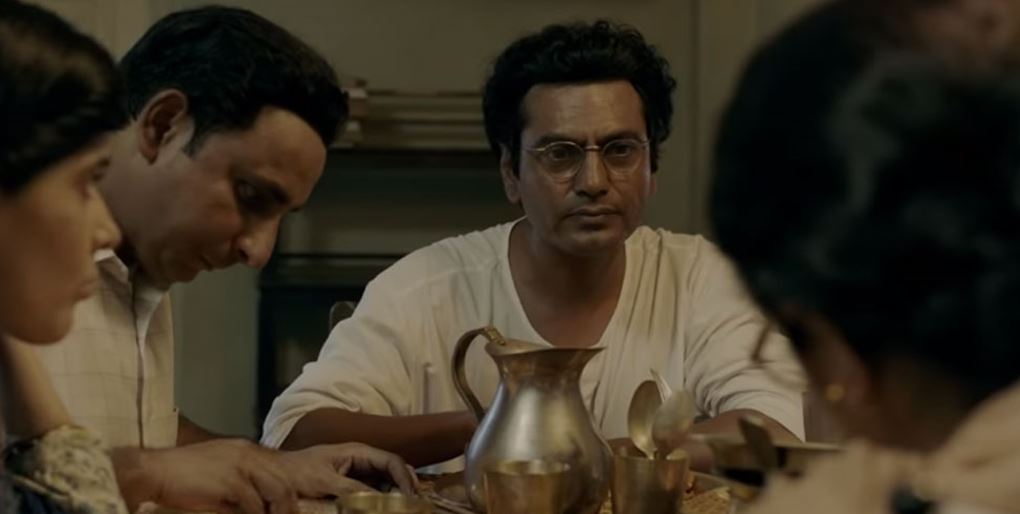 "Wo Safay Humain Phaad Dene Chaheyai Jo Humain Pasand Na Ho"

Translation : "We should Tear the pages of our life which we don't like"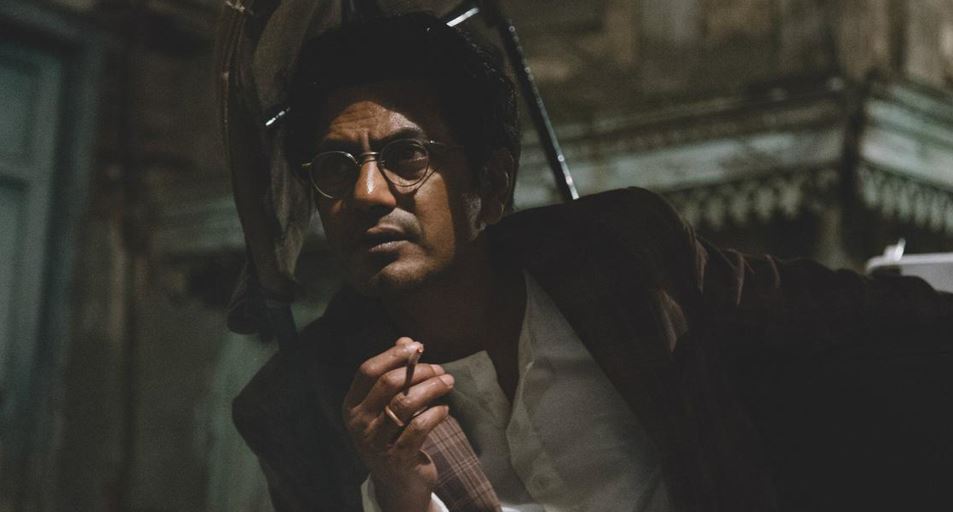 "Aakhir mein aphsane hi rah jaate hain aur unke kirdaar"

Transalation: "In the end all that remains are the stories and their characters"

"Typing ke shor se mere khyalat ki titliyan ud jati hain."

Translation: "The sound of typing turn my thoughts into distracted butterflies"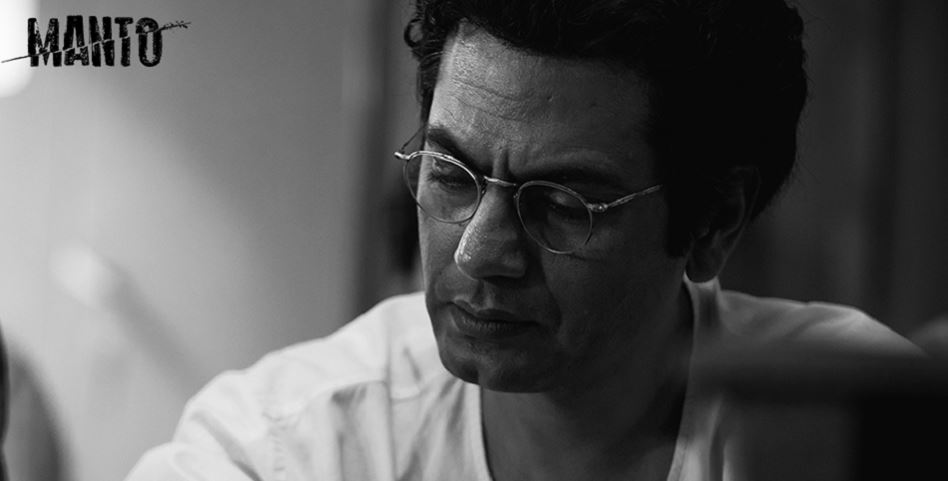 "Main likhta hu kyuki mjhe bolna hai"

Translation: "I write to speak up and express"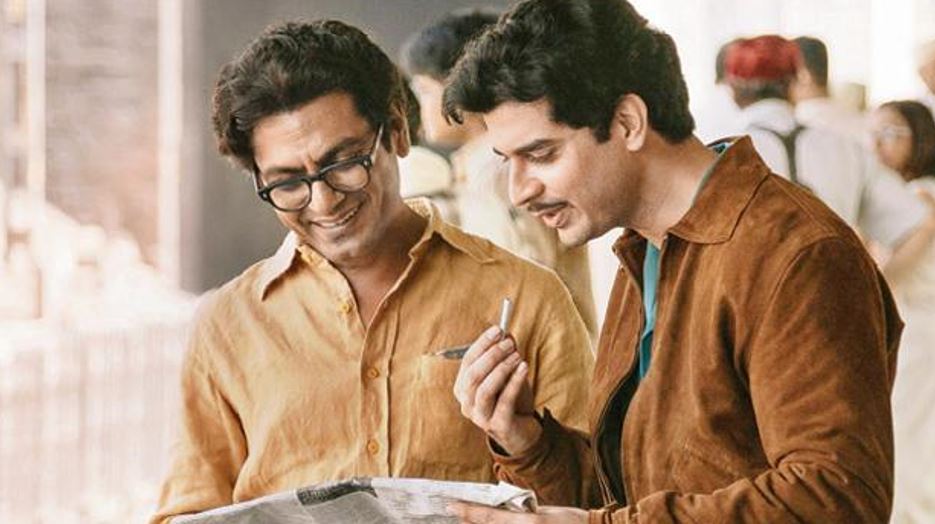 "Main artist hu, zakhm or baddhe ghaav mujhe bilkul pasand nahi"

Translation : "I'm an artist and I hate wounds and ugly bruises"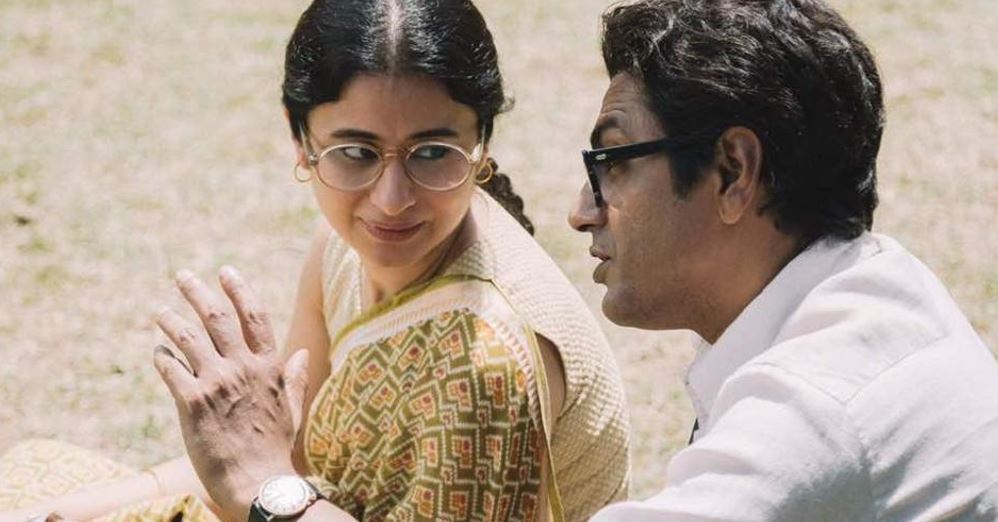 "Main kaali takhti par safed chalk istemaal karta hu taaki kaali takhti or numaya ho jaye"

Translation : I use white chalk so that the blackboard is delightfully apparent.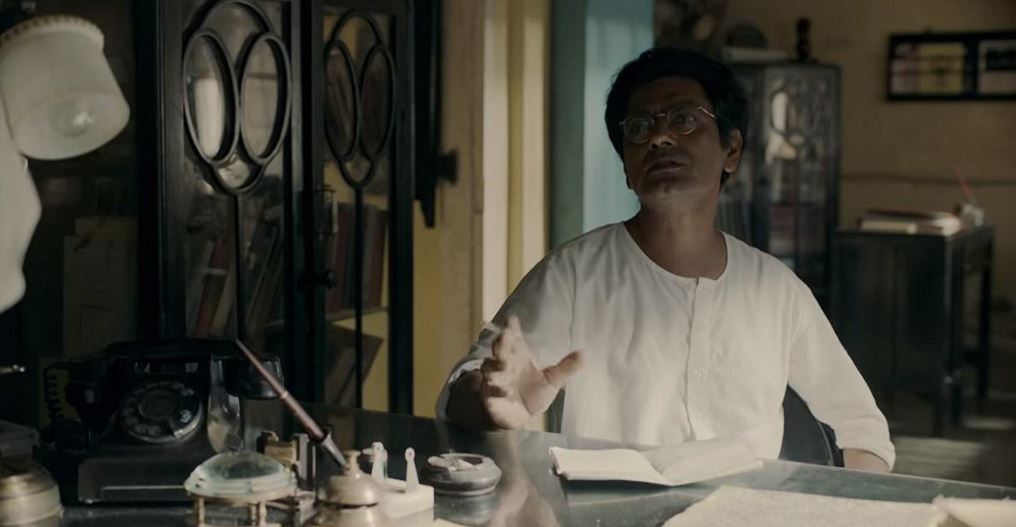 "Yahaan Saadat Hasan Manto Dafan Hai.

Uskay Seenay Mein Fan-E-Afsana Nigari Ke Saare Israar-O-Ramooz Dafan Hain.

Woh Ab Bhi Manon Mitti Ke Neeche Soch Raha Hai Ke Woh Bada Afsaana Nigaar Hai Ya Khuda!"

Translation: Here lies Saadat Hasan Manto and with him lie buried all the secrets and mysteries of the art of story writing. Under mounds of earth he lies, still wondering who among the two is the greater story writer – God or he.