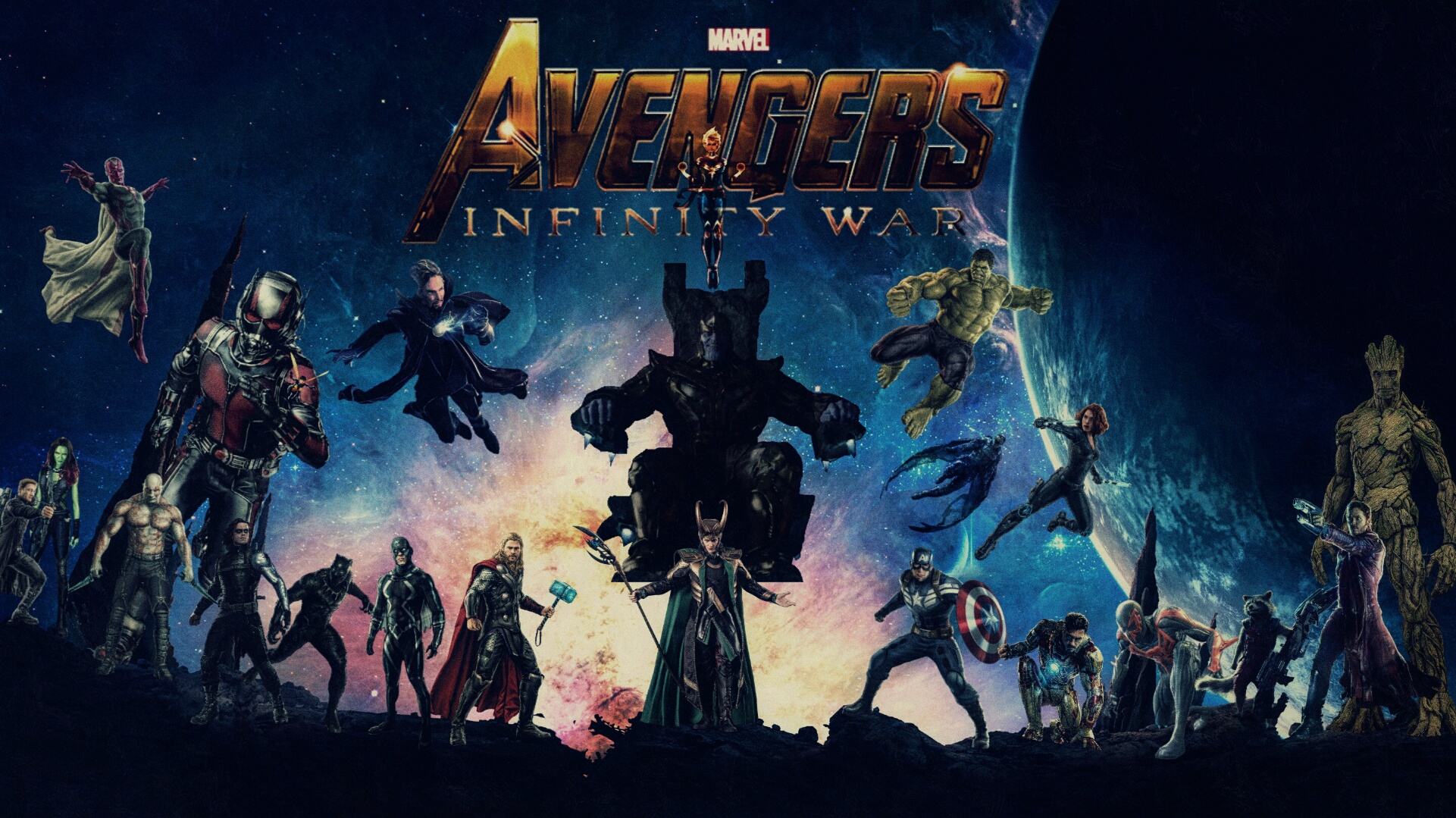 The Marvel Cinematic universe will expand to 70 + characters who are likely to appear in Avengers Infinity War and Avengers 4. The final two movies of Phase 3 are two independent movies without any major inter-linkages. The classic comic-book story is unlikely to change much where Thanos first finds out where all the mind gems are, they are in the possession of all the elders of the universe, it's different in cinematic universe as Vision has a mind gem, and he isn't an elder of the universe. In Avengers 3, he will assemble all the gems and create an all-powerful Infinity gauntlet, cause a world-wide catastrophe and then in Avengers 4, Avengers and Guardians unite and fight the mad titan.
The film is the most awaited superhero ensemble film of the 21st century. Although, the cast is stacked up with heavy-weights but the most important comic-book character is Thanos. Till now, he has been teased in Marvel movies in post-credits of Phase 2, 3 films, but Infinity war will be the first major project where he is going to be the central antagonist pursuing his sinister ends. The actor Josh Brolin is finally getting a shot at playing a super-villain. The studio has been building the hype of Thanos over a series of films, so expectations of Marvel fans are very high, some even believe that the movie will not only break record of highest box-office collections for a superhero movie, but of any movie. And it's heartening to see that things are falling into the right place.
But there is another huge villain besides Thanos who will be part of Avengers: Infinity War and it's none other than Corvus Glaive. Recently, an image surfaced which showed man in a motion capture holding weapon similar to Glaive. The actor Terry Notary who is playing the character confirmed it, he told THR:
"I'm working with Josh Brolin and three other actors, and I'm playing Josh Brolin's right-hand bad guy in the film."
The movie will be released on May 4, 2018, in the US.