Bollywood
Manto Movie Review: Nawazuddin Siddiqui Shines Again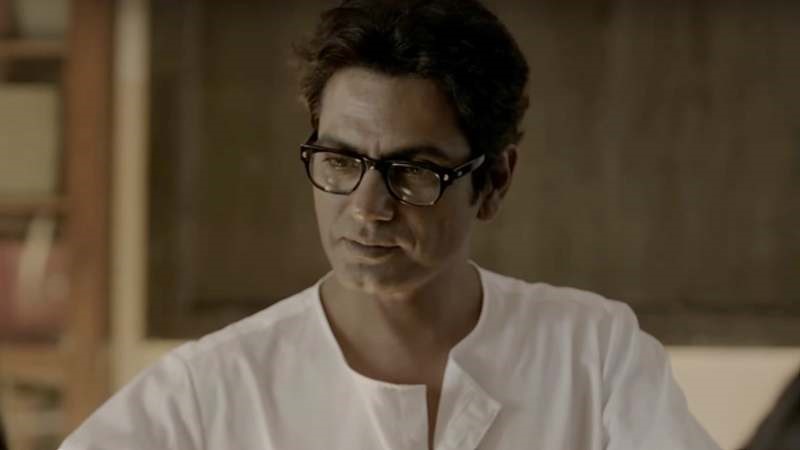 Manto Movie Review: Nawazuddin Siddiqui Shines Like a Star
Nawazuddin Siddiqui as the anguished writer is winning the hearts of all the Bollywood fans. The film, Manto has been directed by Nandita Das and it features Rasika Dugal, Javed Akhtar, Tahir Raj Bhasin, Rishi Kapoor, Shashank Arora, Divya Dutta, and Chandan Roy. The performance of Nawazuddin Siddiqui in the shoes of the famous Urdu author Saadat Hassan Manto was just phenomenal and once again he shows that he is one of the finest gems of the Bollywood film industry. This film has been receiving a great response from the Bollywood fans and the plot of this biographical film is really being loved.
In this film, Tahir is playing the role of Shyam Chadda, Manto's friend, and Rasika Dugal plays the role of Manto's wife, Safia. The film has been very well directed and the plot of the film has been very well organized. The film is based on the life of Saadat Hasan Manto. He was an Indo-Pakistan writer who got affected by the partition of India in 1947. The film first shows him as a freelance writer who was struggling in Mumbai and ends with Manto being in Lahore. During the time of partition, this writer finds himself stuck in this Hindu-Muslim war and so his struggle gets stickier.
The film does not show much of Manto's writing but instead, this film shows what kind of a man he was. The film shows how this man collected fancy pens but never used them, a man who found the typewriter's voice distracting and also a man who proclaims the power of his pencil. He was definitely a great activist and back when he used to work at All India Radio, he thought that he can write on any topic in this world. The story of this anguished writer is really inspiring and we can say that Nandita Das did a great job with this sweet romanticized mood piece.
Nawazuddin Siddiqui was just outstanding in the film and he does a great job in the shoes of Saadat Hassan Manto. His on-screen presence has been fabulous in the film and his on-screen presence has received immense appreciation from the Bollywood fans. Nawazuddin Siddiqui has once again proved with his acting in this film that he is one of the most talented and versatile actors in the Bollywood industry. He has surely been a treat to watch in this film.
Even the supporting actors have done a great job in the film. Rajshri Deshpande has been superb in the role of Chugtai and she also won the hearts of many cinema fans with her awesome acting skills. Not only Rajshri Deshpande, but many other actors showed up as characters in Manto's life including Ranvir Shorey, Divya Dutta and also Vinod Nagpal. All the actors have done a great job because of which this film has been receiving a great response from the audiences and the critics.
Rasika Dugal's role is a cliché and she so also shines brightly as Manto's wife. She plays the role of a suffering wife who helplessly waits for her drunkard husband to return home. Manto's wife has a very important role to play in the film and Rasika Dugal plays it very responsibly. The film somehow lacks a proper flow and also it becomes very slow at times. The cinematography by Kartik Vijay could also have been much better at some points but still, he manages to do a decent job. At some places, even the editing is choppy and some moments are shown in a hurry. Definitely at some points, the film could have been better but still, the overall output turns out to be really good so, no worries.
Talking about the ratings of this film, it has been rated 4/5 by news18.com, 2/5 by IndianExpress, 7.2/10 by IMBD, 3/5 by Times of India, 64% by Rottentomatoes and 3.5/5 by Hindustantimes. So, once again Nawaz does show his class which makes 'Manto' worth watching.