Movies
Spider-Man: Far From Home Set Photos Reveal New Look at Mysterio's Costume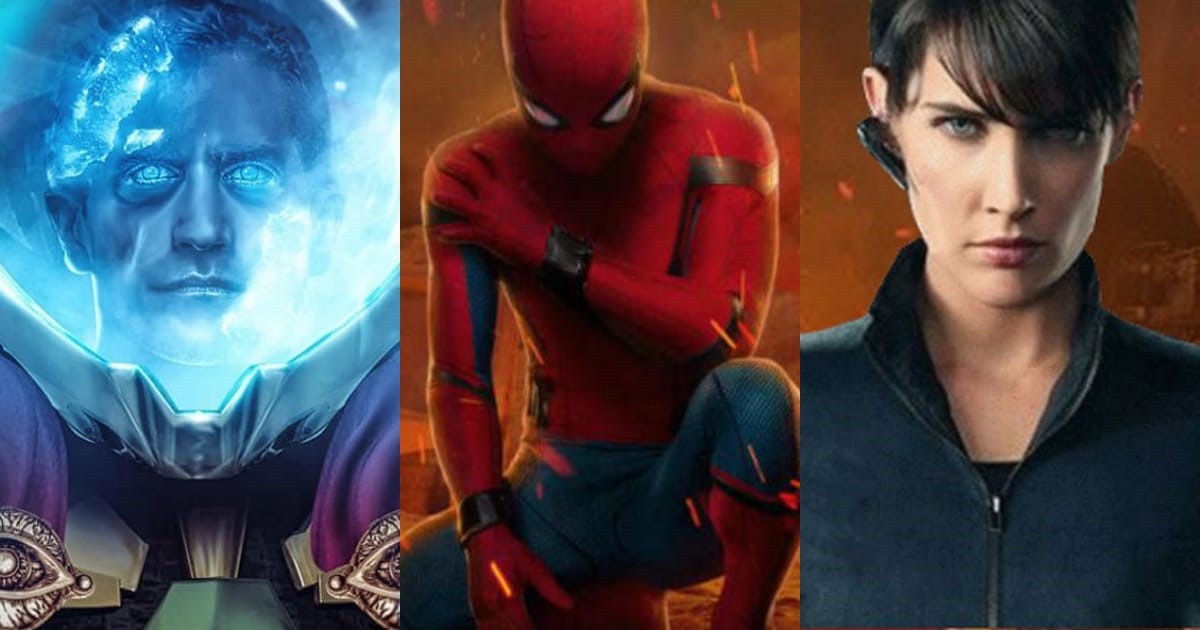 After we are successfully done with Avengers 4 and the entire Phase 3, Marvel will begin their fourth Phase with Spider-Man: Far From Home where Peter Parker will go up against the new threat of Mysterio. A while ago, no one was ready to confirm that Jake Gyllenhaal is indeed playing Mysterio, but a recent set reveal which came through a video shot from far above the ground, we were made sure that Mysterio will be the big bad and Spidey will take him on in his new Stealth Suit. Here's the video:
https://twitter.com/CZMARTY7/status/1046474952776519680
While this was a look from far away, we also got a more close up look that gave us the many details of the costume. It has the trademark green and purple all around the costume but it also has a lot of Gold probably added as armor to the suit.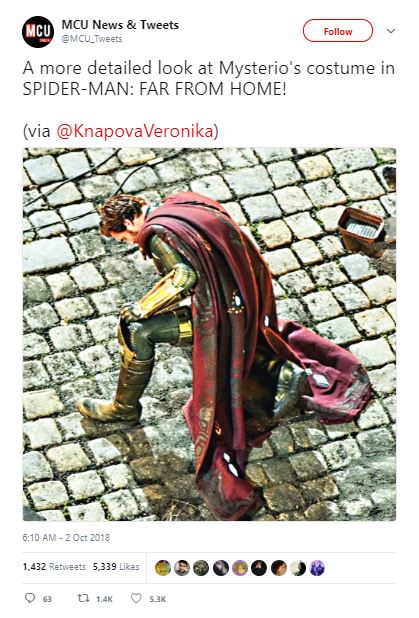 Just recently, Spider-Man: Far From Home wrapped up shooting in Europe. We got quite a lot of off-set photos from London, Venice, and Prague for the last 3 months. Now, the production will move to New York to portray the New York aspect of the film. Tom Holland said a heartfelt goodbye in his latest post on Instagram and he claimed to have the best time of his life shooting the sequel to Homecoming with what he called the most amazing cast and crew. Take a look at the video:
Now that the film has finished shooting in Europe, we have the final clean up set photos from the production sites. These photos obviously feature Peter Parker, but along with him, we get another look at the Suit Mysterio is going to wear in the film. A crew-member seems to be holding the purple Cape and the Chrome-Green Torso portion of the suit. This set reveal comes from Hollywood Pipeline. Have a look: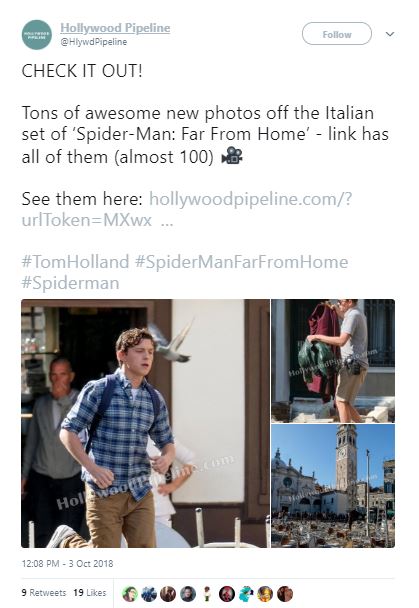 It is good that Marvel is keeping the look of Mysterio highly inspired by the comics. They had to work out a different look for Vulture in the previous movie to make his character arc more fitting into the story, but they need not do that for Mysterio. His look is something that can be easily translated from the books to the screen without making many alterations that would make it look cooler.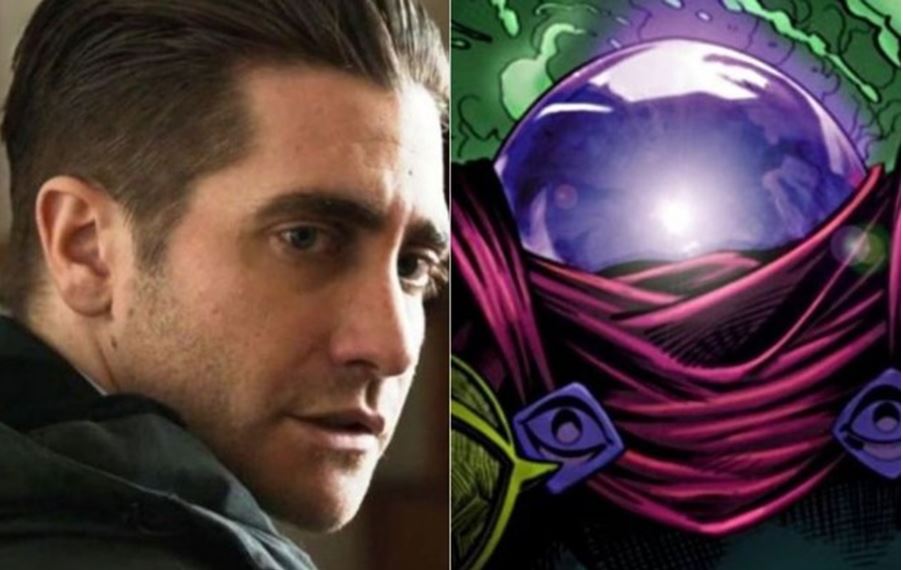 Mysterio already has a pretty Cinematic look if got right. While the whole body armor looks on point, we still need to see the fishbowl that he will be wearing as a helmet. That is the defining factor for Mysterio. But we need not worry about that as Marvel is excellent at their jobs and they make us like everything that they are trying to sell!
While Feige and co are not talking a lot about this film, saving the big reveals to come out later, but he did tell Comicbook.com that Spider-Man: Far From Home will be a refreshing film after the insane events of Avengers 4. Here's what he said: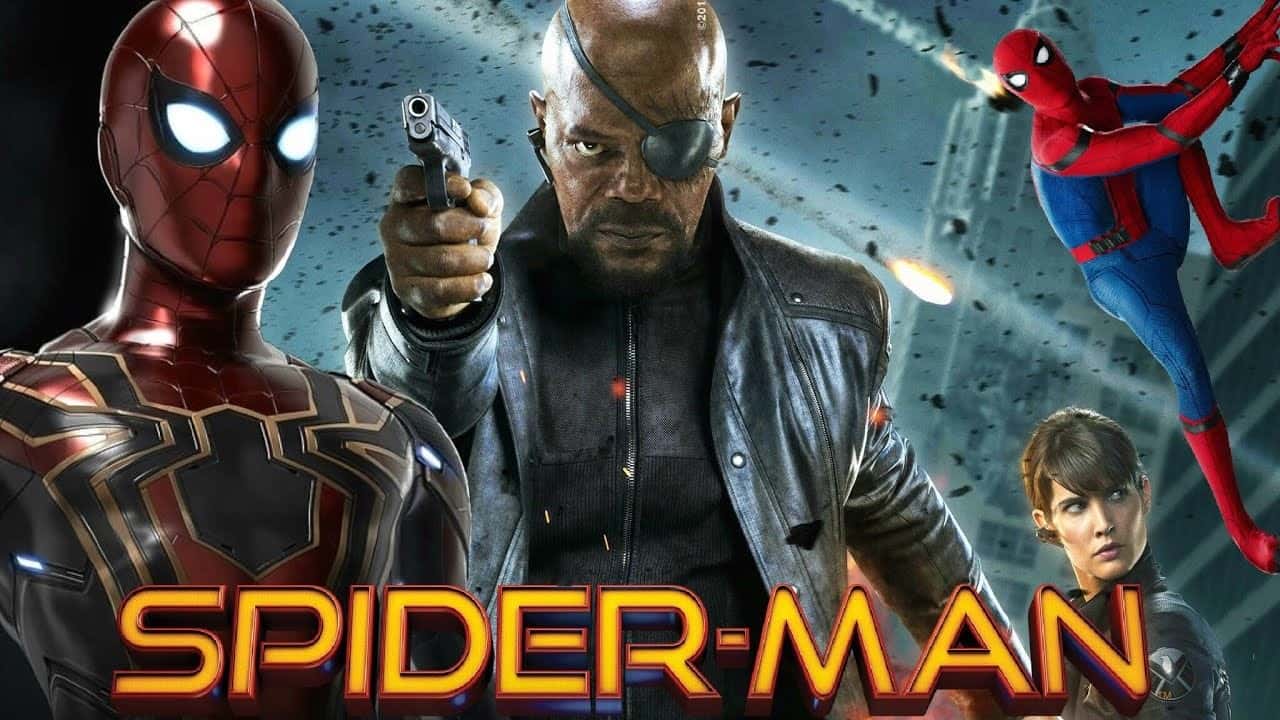 "Much like Ant-Man, there are things that people know about that movie, which is a great deal of the movie: the villain of the movie, the storyline of the film, that we're shooting in Europe and that Peter Parker goes on continuing that [Captain America: Civil War] was a big giant super hero class movie. The fall out of that in Homecoming was John Hughes and him going to his high school. So that's what's fun to us about the Spider-Man movies. And again going from Infinity War to Ant-Man and the Wasp, the tonal shift. So, there's a lot of fun stuff. How it connects, where it connects, when it takes place, very similar to Ant-Man and the Wasp in that we're not gonna say right now."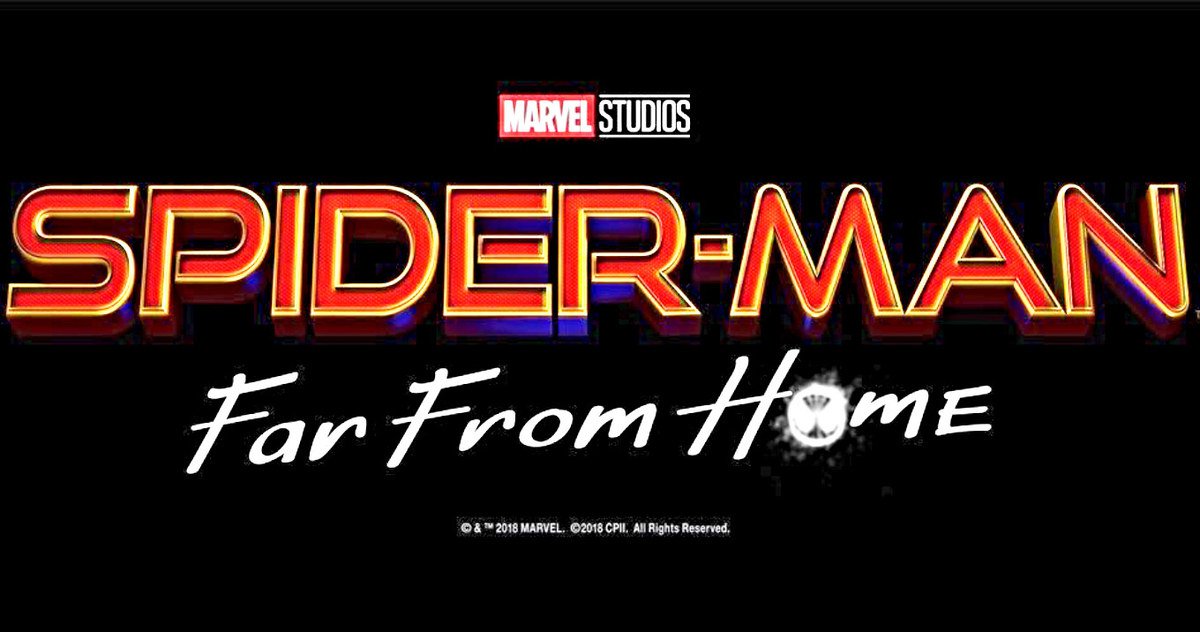 Feige went on to talk about the title of the film and how it will incorporate into the film. He said:
"Well, I mean, sure, let the speculation begin. That's always fun. We like [the title] of course because it ties into Homecoming, not just keeping that word going, which we like and we liked it more than Homecoming 2, but that notion of 'home' is a word that has dual meanings we'd like to continue with this [Marvel Cinematic Universe] version of Spider-Man. So, Far From Home has multiple meanings."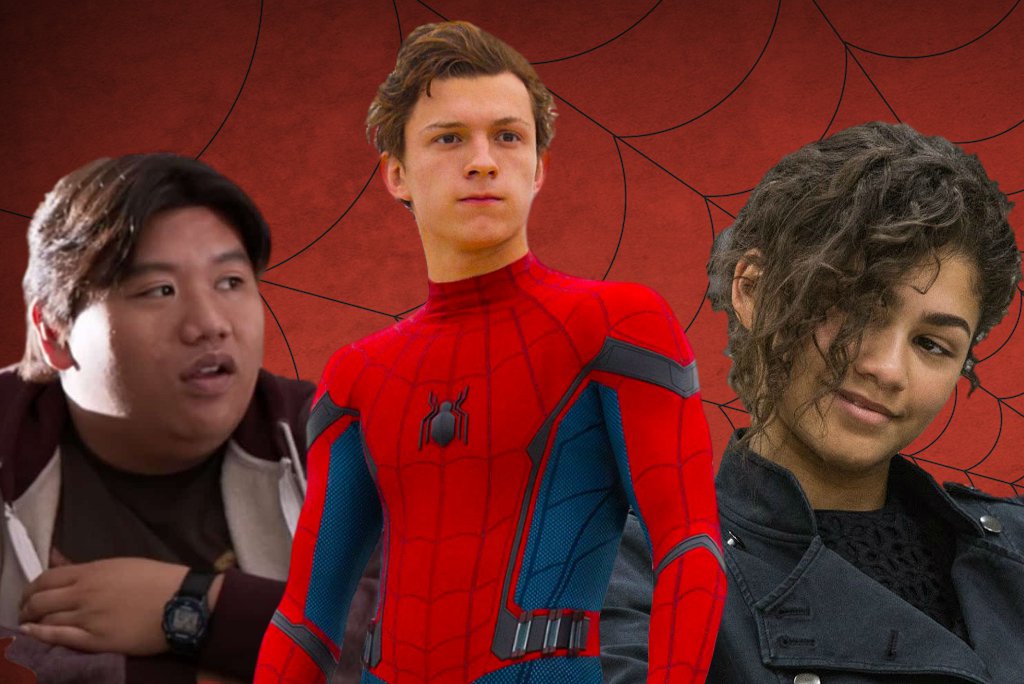 Spider-Man: Far From Home hits the theatres on July 5, 2019.