We all are waiting for the release of 'Avengers 4' so desperately and every day we come across a lot of things which are related to this but it seems like stars of the movie couldn't be able to share their excitement around the movie as Robert Downey Jr. is the one who shared a meme on his official Facebook profile and the meme was from 'Avengers: Infinity War' and have something related to 'Avengers 4' in it also.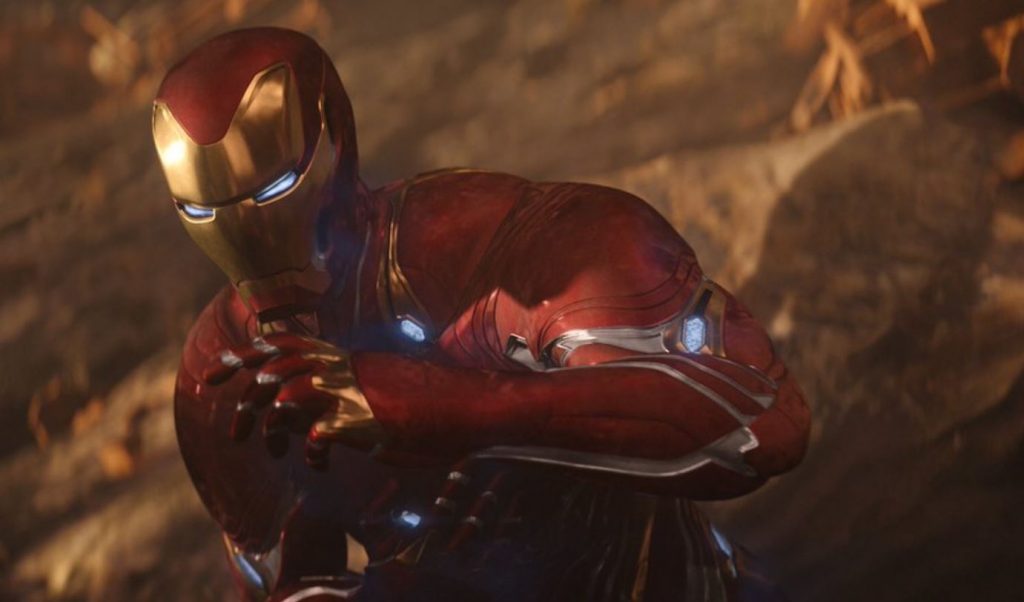 Despite seeing a lot of superheroes turning into dust because of Thanos Snap is the thing which still lives in the hearts of fans but the meme Robert Downey shared bring back all those movie of Infinity War in which we saw Thanos breaking the spirit of every MCU superhero.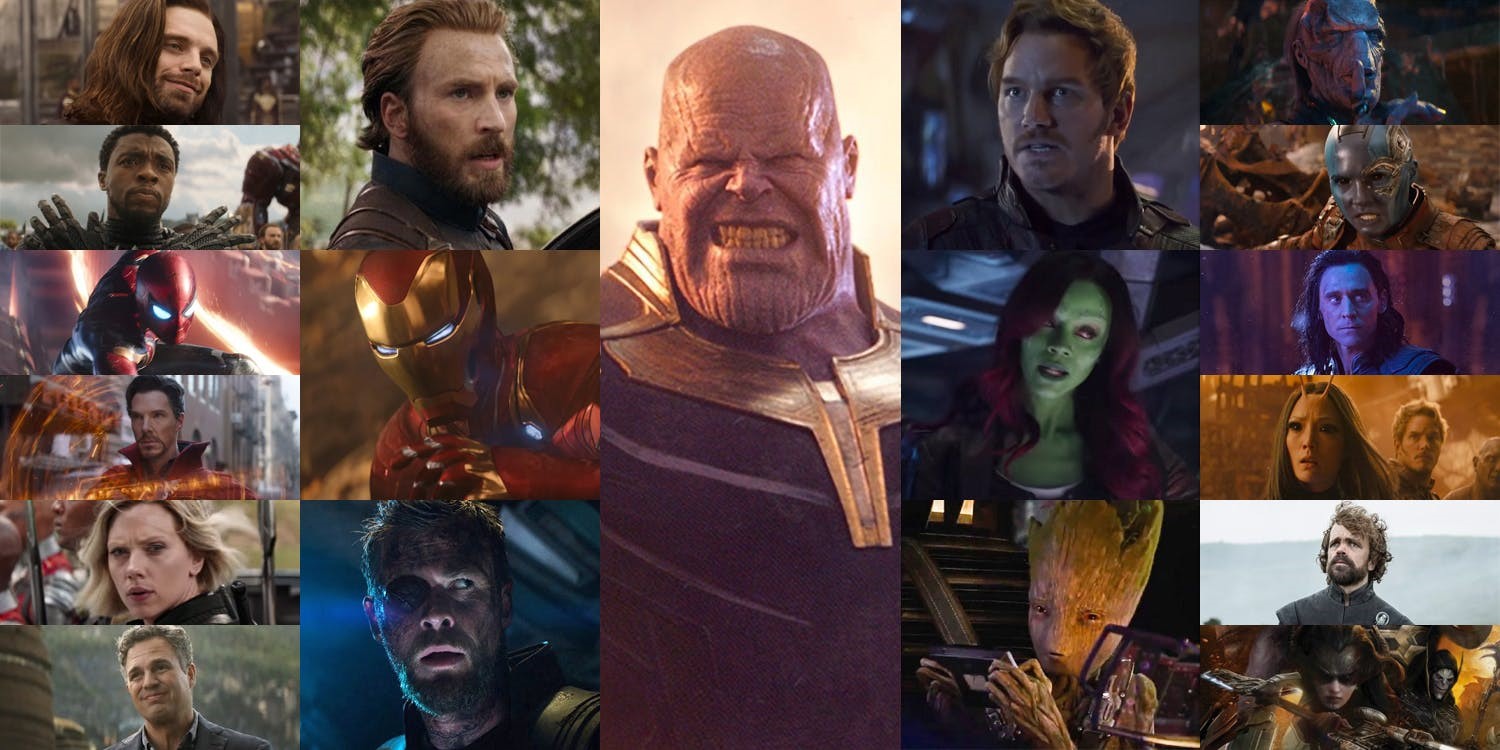 The Mad Titan dismantled every superhero and no one stood a chance in front of him. The meme Robert Downey shared is down below and you'll start seeing all the visuals of Thanos beating every superhero down their knees as in the meme we can see that Thanos is again making a joke of the Avengers.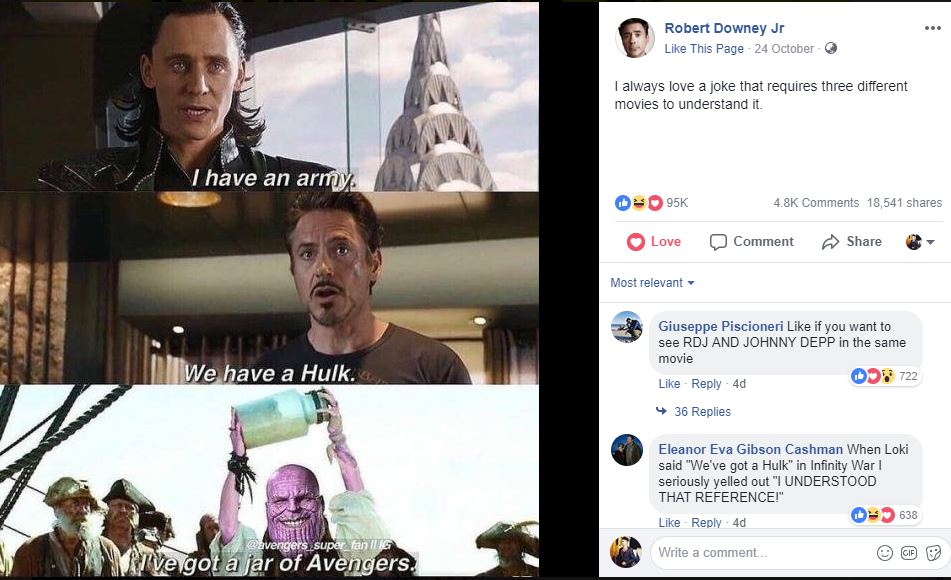 The exchange between Loki (Tom Hiddleston) and Iron Man (Robert Downey Jr.) is from the first 'Avengers' movie and Thanos entry in the last one defines the power he holds and also signals towards complete dominance by Thanos on all the Avengers and superheroes.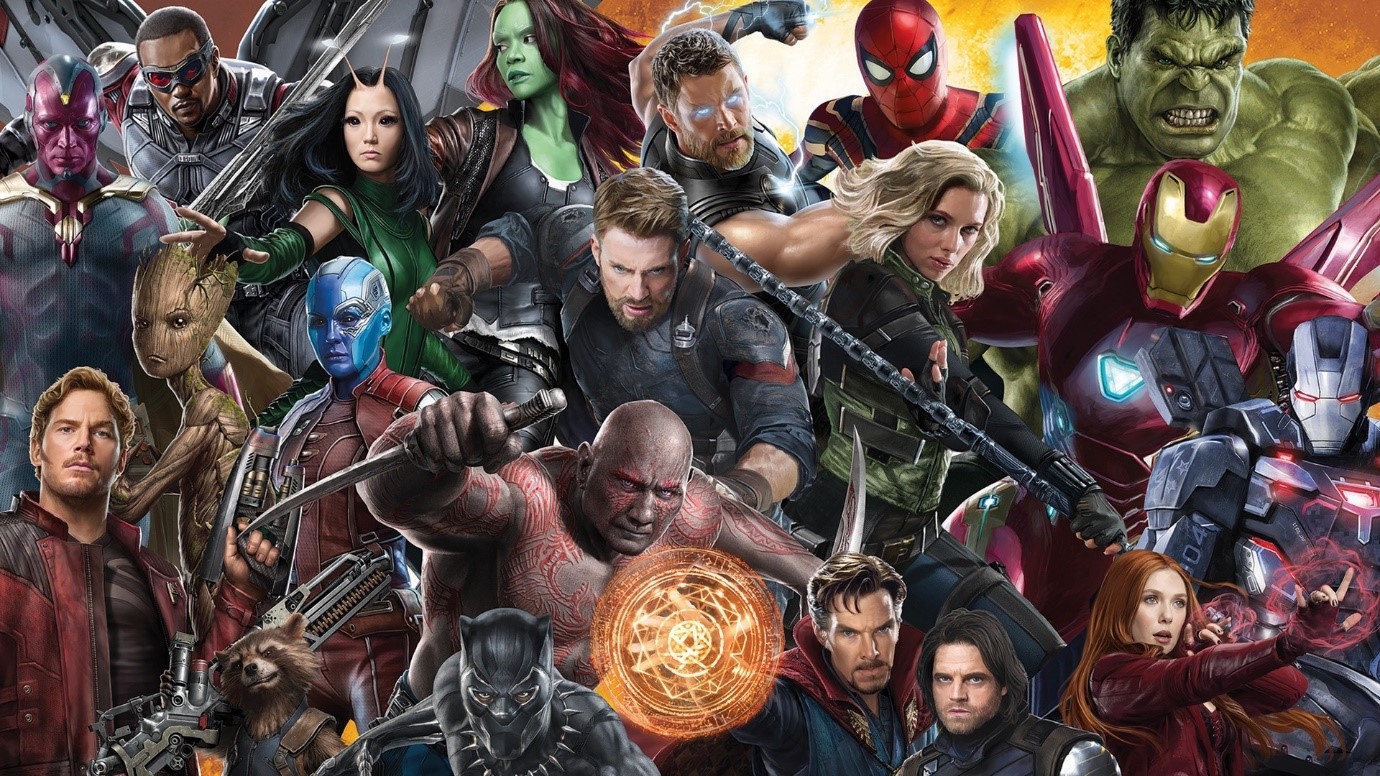 There are also chances that we will see Thanos taking every Avenger onto their knees and make them beg for their lives. Also, we all are trying to know the way from which they all will return back into life in the movie and what will happen to the ones who didn't vanish into dust in the movie Infinity War.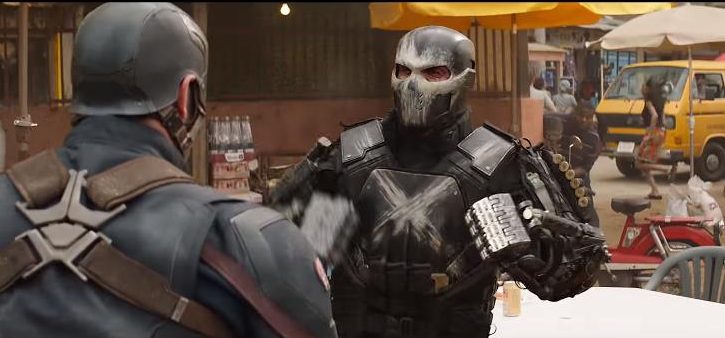 Apart from all this, there are speculations that a lot of characters are going to return in the movie 'Avenegers 4' as reports suggest that Crossbones and the Ancient One, both are going to return in the movie.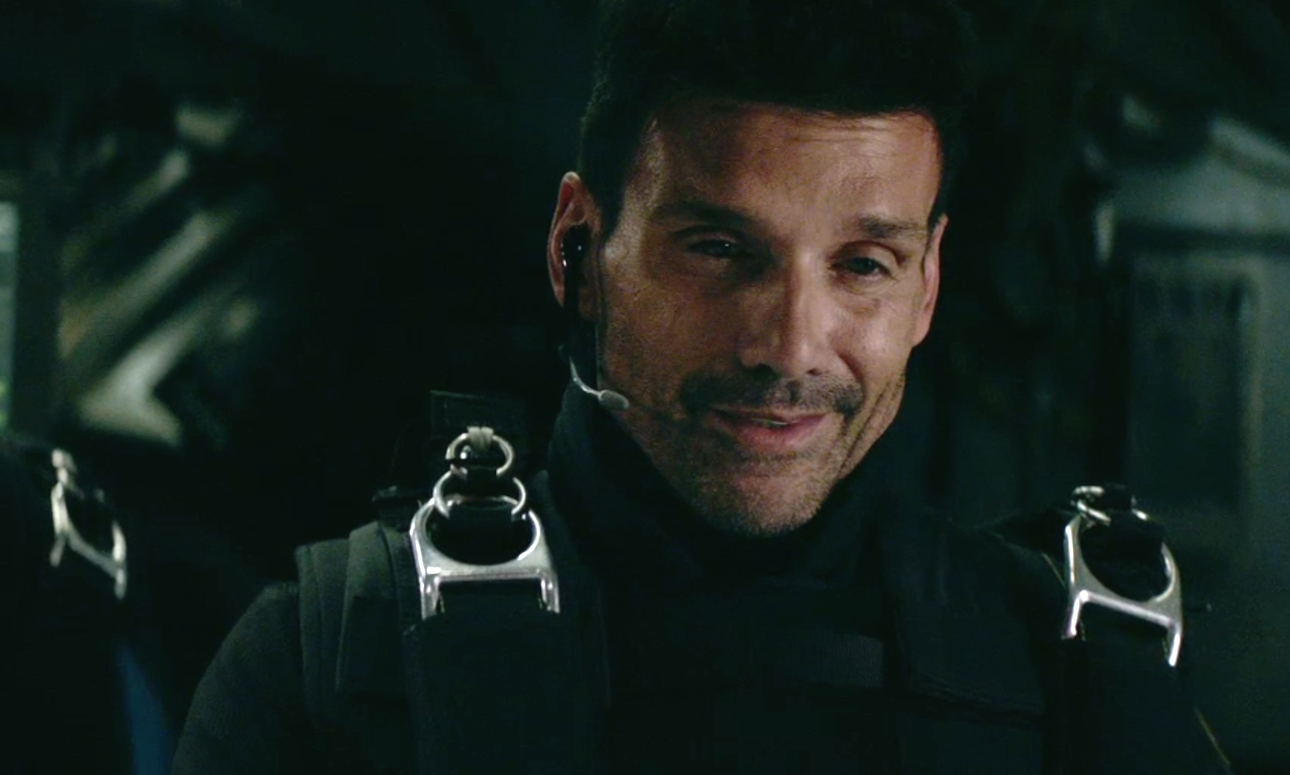 Frank Grillo is the actor who has portrayed the role of Crossbones so perfectly in the movie 'Captain America: Civil War' and didn't hesitate for a second in order to reveal that he is going to make an appearance in the movie 'Avengers 4' as he states that,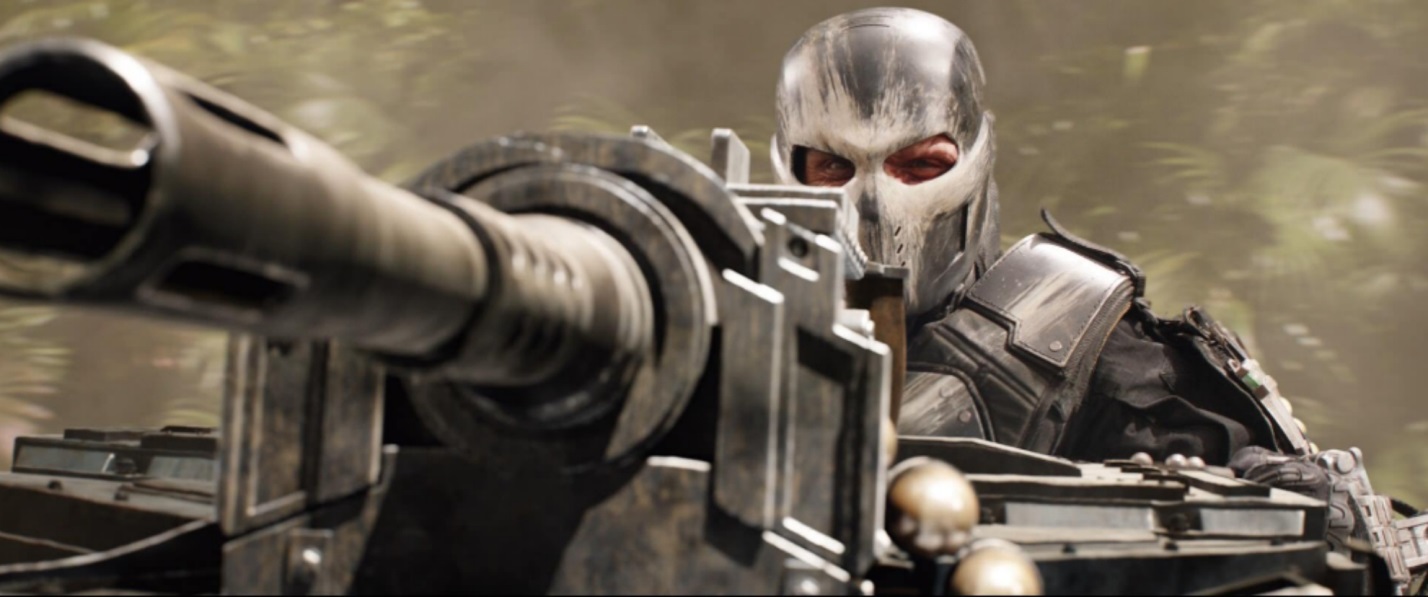 "He [Crossbones] makes an appearance in the next Avengers movie. But it's a flashback… Yeah and I'm allowed to say whatever I want because I'm never doing another Marvel movie," Grillo explained this on the UFC Unfiltered podcast with host Jim Norton. When Norton asked why he wasn't going to appear in a future film, Grillo gave a very funny & blunt response to that by saying, "Because I'm 117 years old."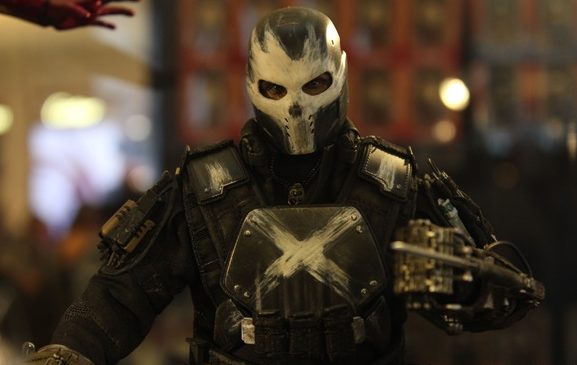 It was Austin Film Festival where Michael Grillo expressed his thoughts and also talked about his experience of filming with the cast, crew, and the team of Avengers 4.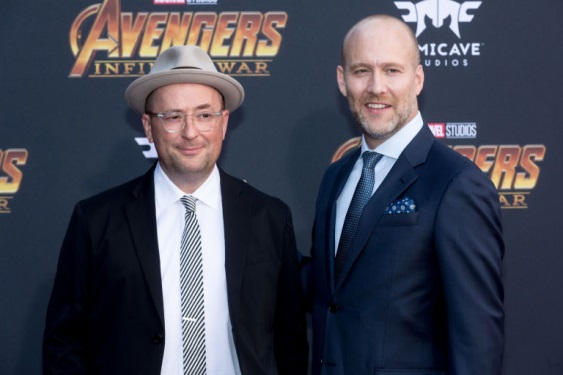 Grillo was present there with screenwriters Stephen McFeely and Christopher Markus when he revealed that the character 'Crossbones' is going to make his entrance into the movie Avengers 4. Grillo revealed that it is the 'Ancient One' who is going to make her entrance into the film.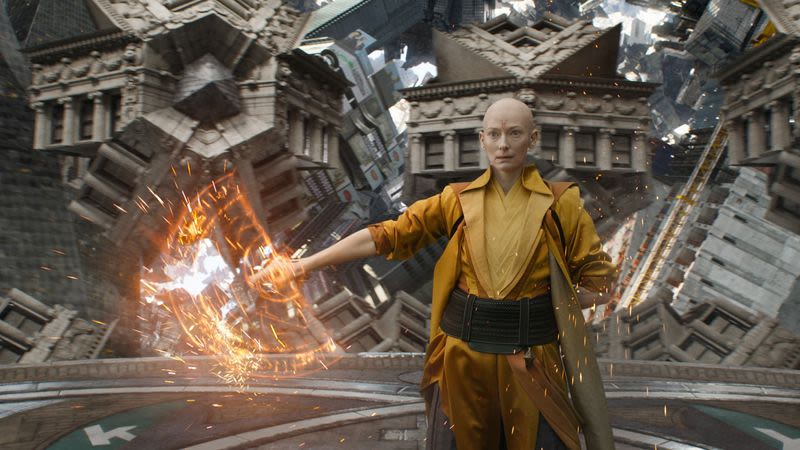 The role of the Ancient One was portrayed by amazing and talented Tilda Swinton and is going to be reprised by her in the upcoming also. He revealed this news while discussing the scheduling difficulty he and his whole team has had because of Tilda's tight schedule and also the reason that she was available for only 1-day and they completed her whole part in just 1-day, which was very hectic but in the end all went well because of their team and actress collaborative efforts.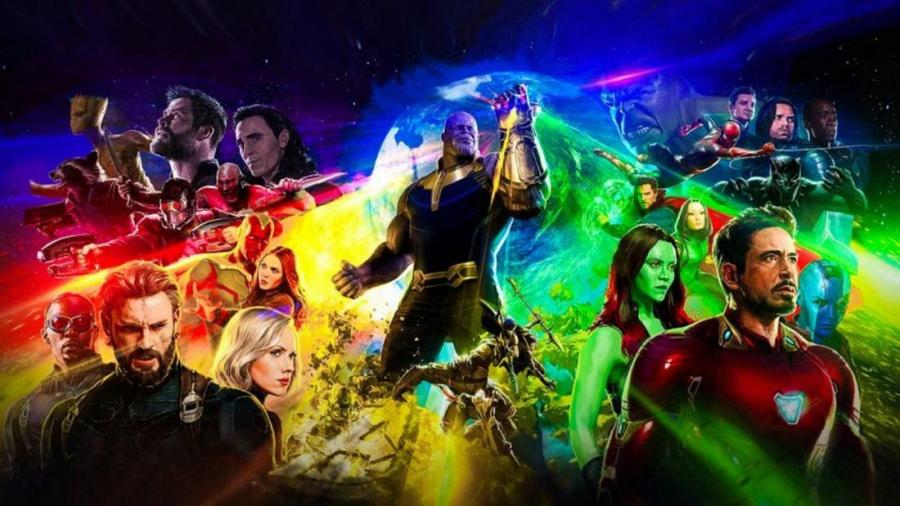 So, we know that there are a lot of stars who are going to portray their characters on the big screen again in the movie 'Avengers 4' but currently nothing solid has been said about the possibilities of their return because it's hard to find any simple reason and medium of their return.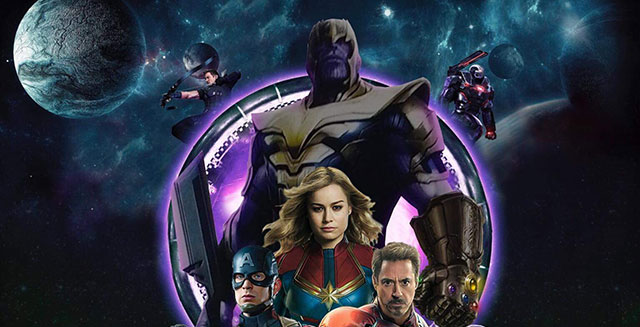 So, we have to admit that the wait and patience we are keeping at the moment is going to get the amount of satisfaction we truly deserve. Also, there is an official announcement that all the production of the movie is done and dusted and the movie has reached to the post-production level.
Did you find this meme funny and scary? If yes, then do tell us and Robert Downey Jr. about it in the comments section below?