Movies
The Flashback Photo of 'Marvel's The Avengers' Reveals The Original Thanos
The Avengers was a revolutionary movie that literally marked the paradigm of a shift in Hollywood. No other Superhero movie before that was so well received on such a massive scale. It was the movie that built the immense hunger for more MCU movies. The biggest credit for Hollywood's shift to comic book content goes to Avengers. Because of what Marvel's The Avengers did, every studio wanted to have their own shared Universes from there on. But one thing that we loved Avengers for was the set up for Thanos to make his way out in the future.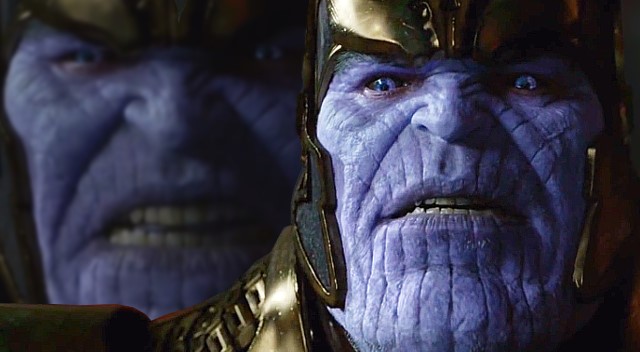 Thanos has been portrayed by Josh Brolin in the last 3 appearances that happened in Guardians of the Galaxy, Avengers: Age of Ultron and Avengers: Infinity War. But before we got to see the amazing performance of Josh Brolin as the Mad Titan, we actually had a different actor playing Thanos for the first Avengers movie.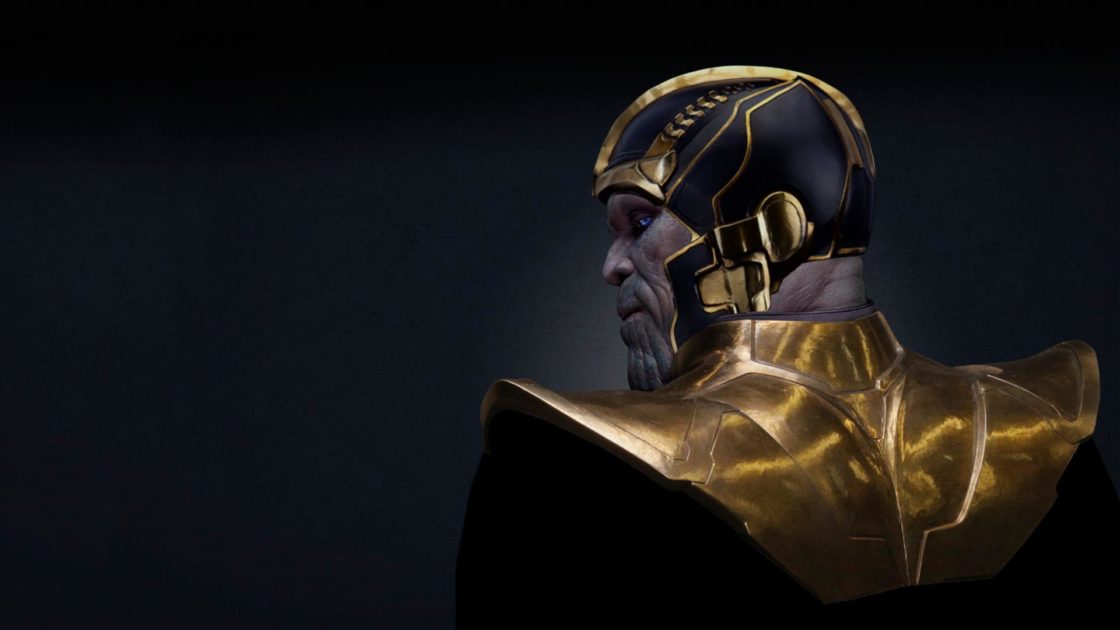 There was only a minor tease for Thanos in the mid-credits scene of The Avengers, but originally that sinister smile was given to us by Actor Damion Poitier. He then later appeared as a Henchman of Crossbones in Civil War.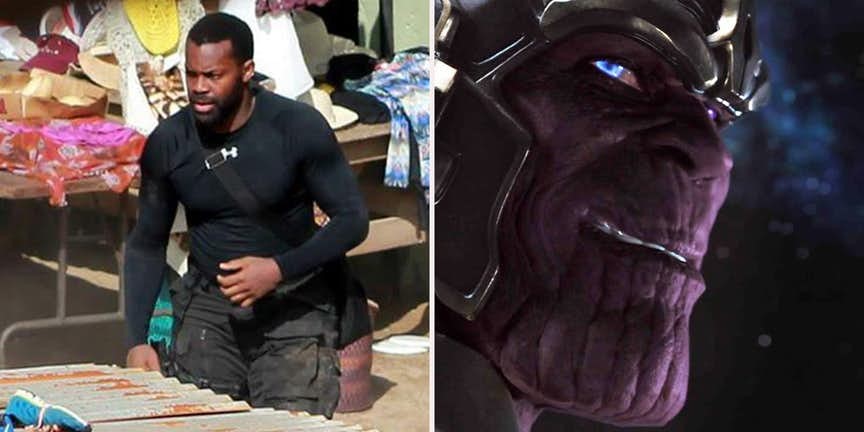 While Thanos has been portrayed digitally through CGI in his last 3 appearances, Marvel actually went with the traditional way for the first film.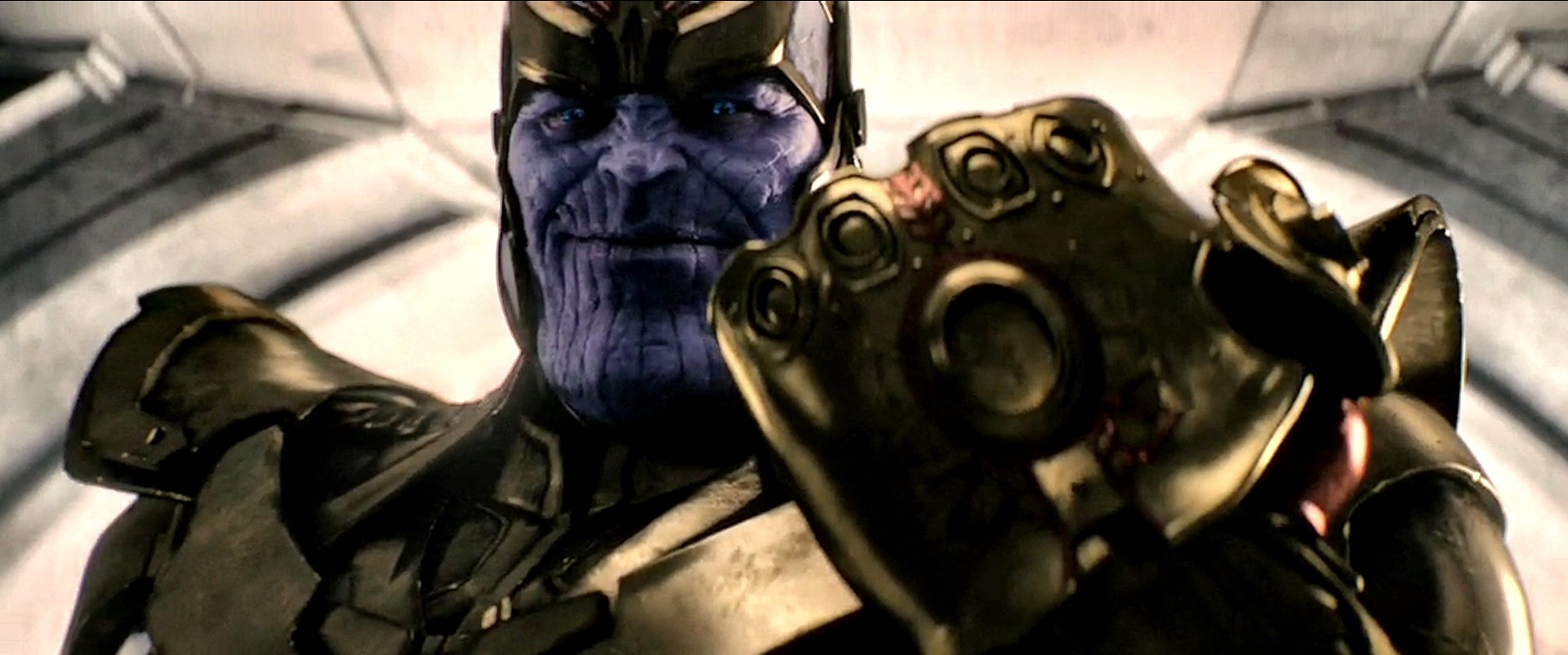 It obviously makes sense to apply makeup instead of burning money into CGI for such a minor moment of the film where the character doesn't have to do anything. Here' the BTS image of the original Thanos in the making: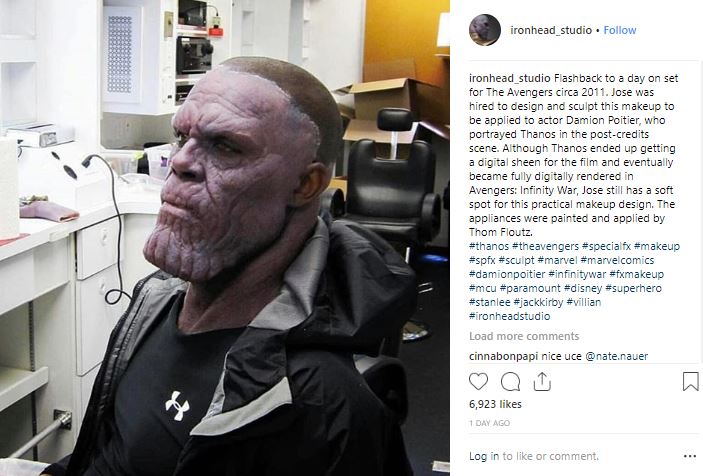 Here's what the post reads:
"Flashback to a day on set for The Avengers circa 2011. Jose was hired to design and sculpt this makeup to be applied to actor Damion Poitier, who portrayed Thanos in the post-credits scene. Although Thanos ended up getting a digital sheen for the film and eventually became fully digitally rendered in Avengers: Infinity War, Jose still has a soft spot for this practical makeup design. The appliances were painted and applied by Thom Floutz."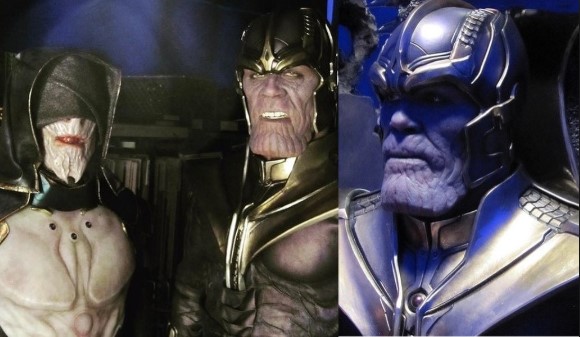 This was the time when Josh Brolin wasn't even cast as the Mad Titan. So Marvel played smart and got a very cheap one of a deal for Thanos in The Avengers.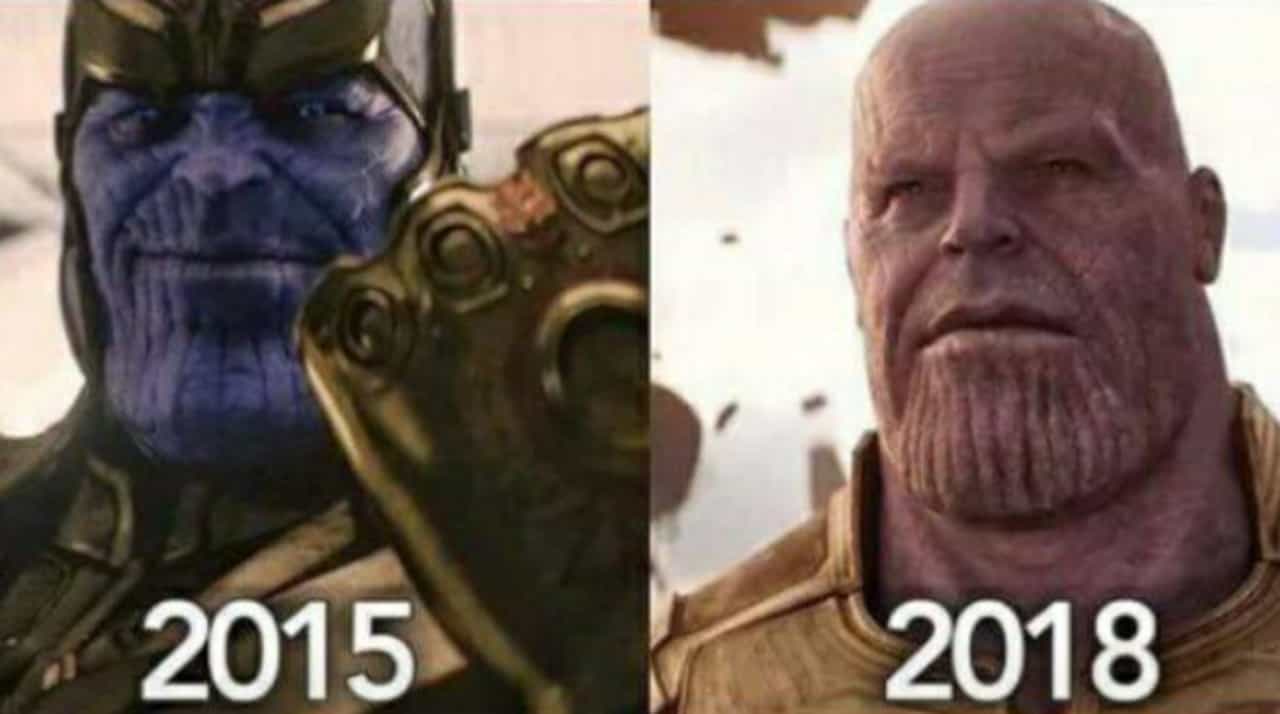 There have been complaints about Thanos' changing colours in different films, but after having seen the final product, those complaints just disintegrated like the other Avengers.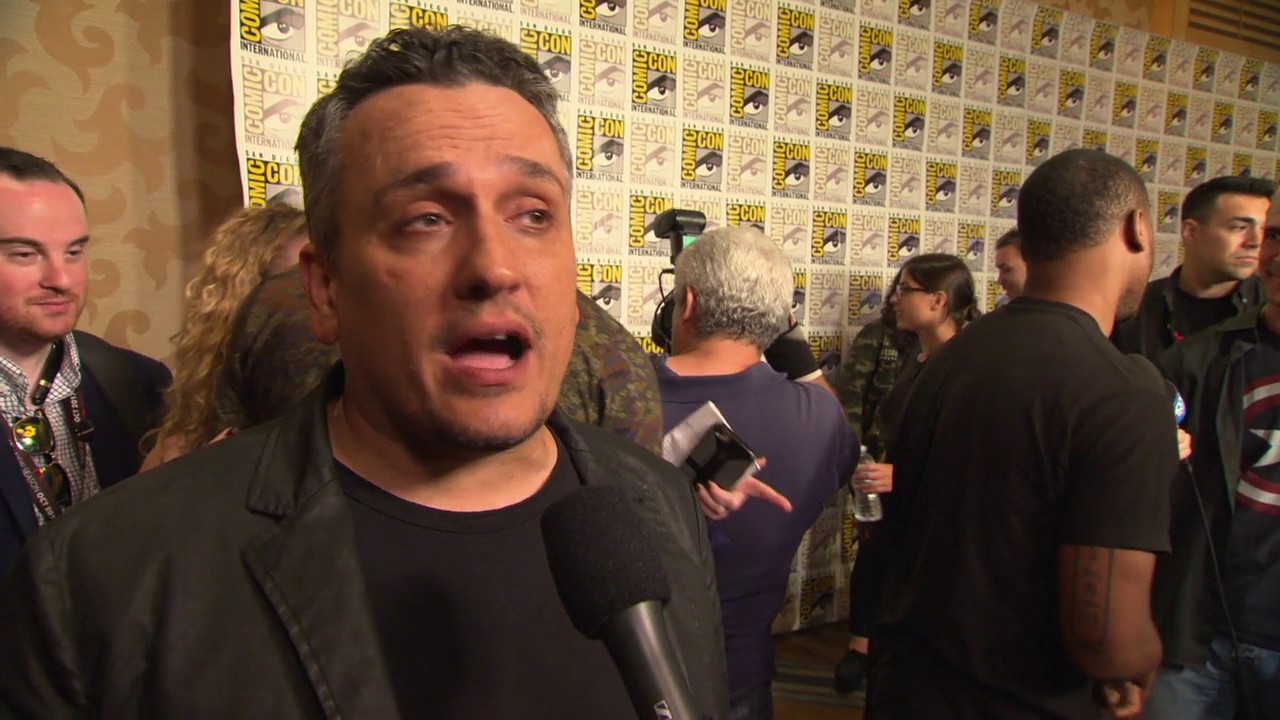 Here's what Co-Director Joe Russo told Comicbook.com about Thanos:
"We always knew that that would be the most profound or some of the most profound beats of the film. We wanted the story, Thanos, even though he's the villain, to follow the traditional arc of hero beats. In that you have to follow through with what he did and carry him to the ending, self-satisfied, sitting on his porch, feeling the weight of what he's done in order for him to have the completion. That's how it wraps up for us and that's why we say it's a self-contained story and that there is an ending, it's just not the ending that you're used to. And Thanos, if you track all his major beats, they tell a complete story."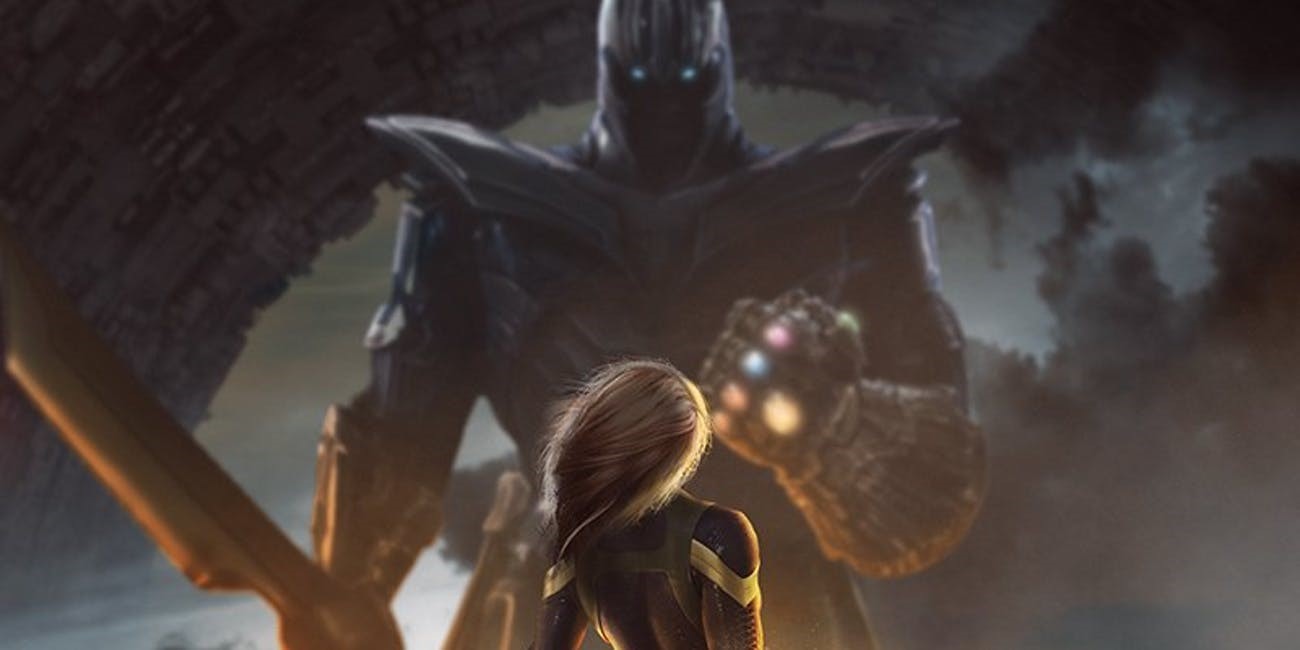 Now Thanos will probably be appearing for his final appearance in Avengers 4 and this will be the time where the Avengers will successfully take him down for good! Avengers 4 is going to be a very special outing and here's what Kevin Feige had to say about the film: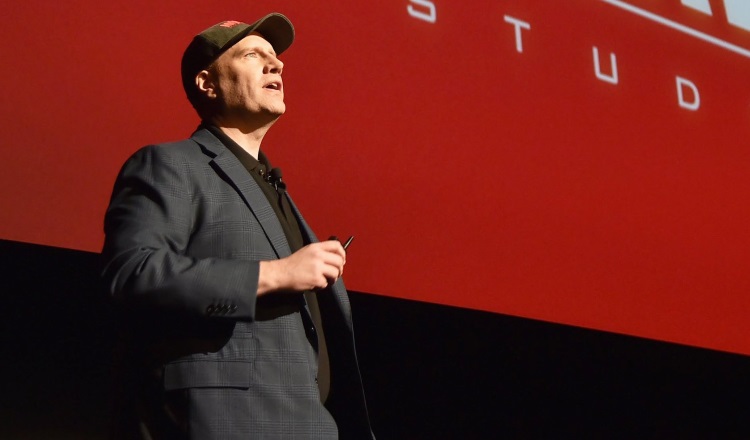 "I will say, the entire intention of Infinity War and the next Avengers film next year was to have an ending – to bring a conclusion to 10 plus years, 22 movie narrative in a way that hadn't been done before in this particular type of film. It's been done before in films where there are a finite number of books, and they finish telling the story for the books, so they come to an ending. Characters like Spider-Man or Batman or James Bond or Iron Man, who have been around for so long and are always refreshed in comic books or novels or movies, you don't necessarily get that kind of an endpoint – and we wanted to do that, which is what these next two Avengers films are."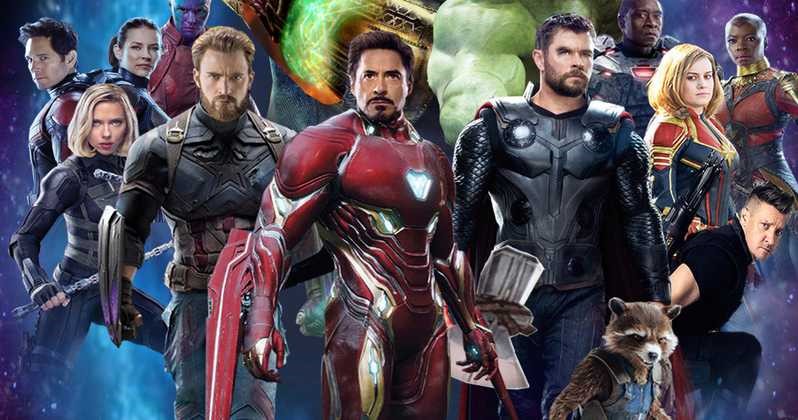 Avengers 4 comes out on May 3, 2019.