Movies
Avengers: Endgame Trailer – Dead Marvel Character Spotted Hiding in Plain Sight?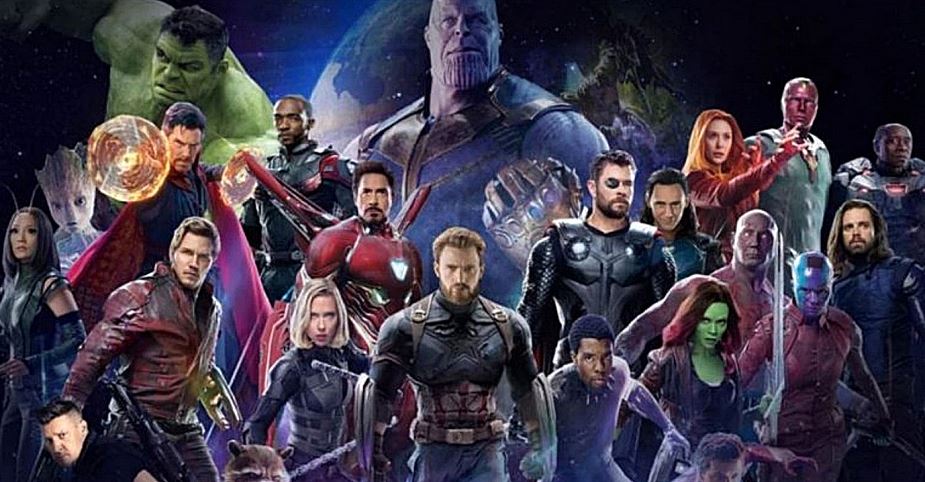 Avengers: Endgame trailer surely managed to leave us all star struck with giving us the insane possibilities of what could really happen in the film. While people expected a lot of stuff from the trailer, it delivered something totally opposite. Instead of being all happy and light-hearted, it was dark and saddening. But no one expected to have any sort of marketing material portrays the dead characters.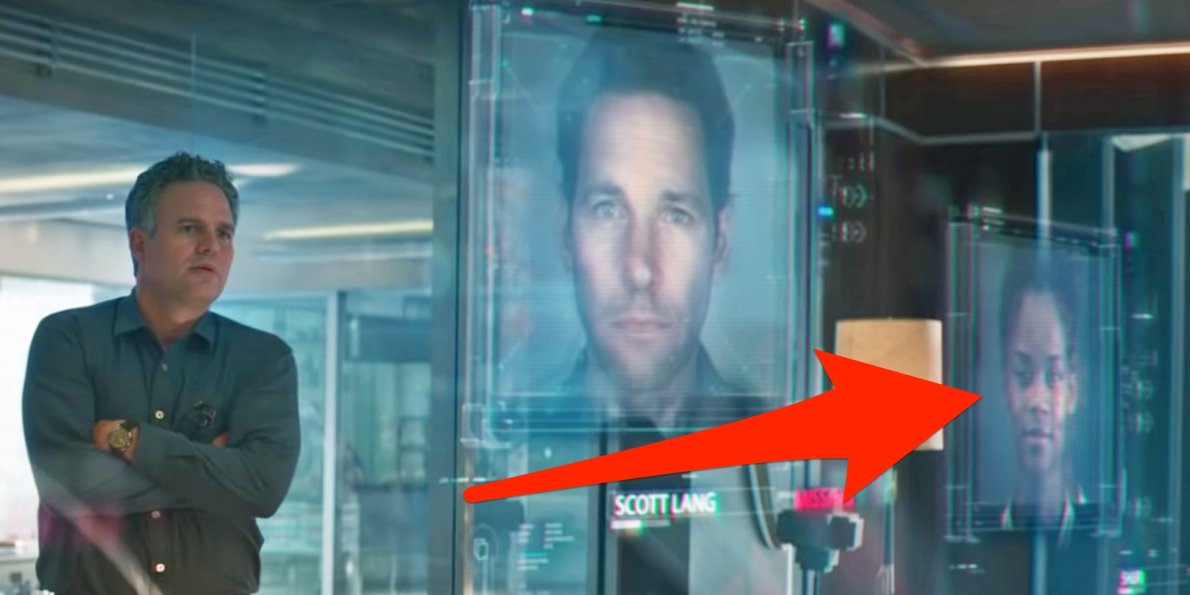 But as it turns out, we got a little teeny tiny reference of those characters in the trailer as we saw a shot of Bruce Banner looking at the people who went missing at the end of Infinity War. Those people included Scott Lang (who we know is stuck in the Quantum Realm), apparently Shuri and Peter Parker (who we know is dead!). But apart from this, the trailer only focused on the original 6 Avengers, and also gave us glimpses of Nebula and Scott alive.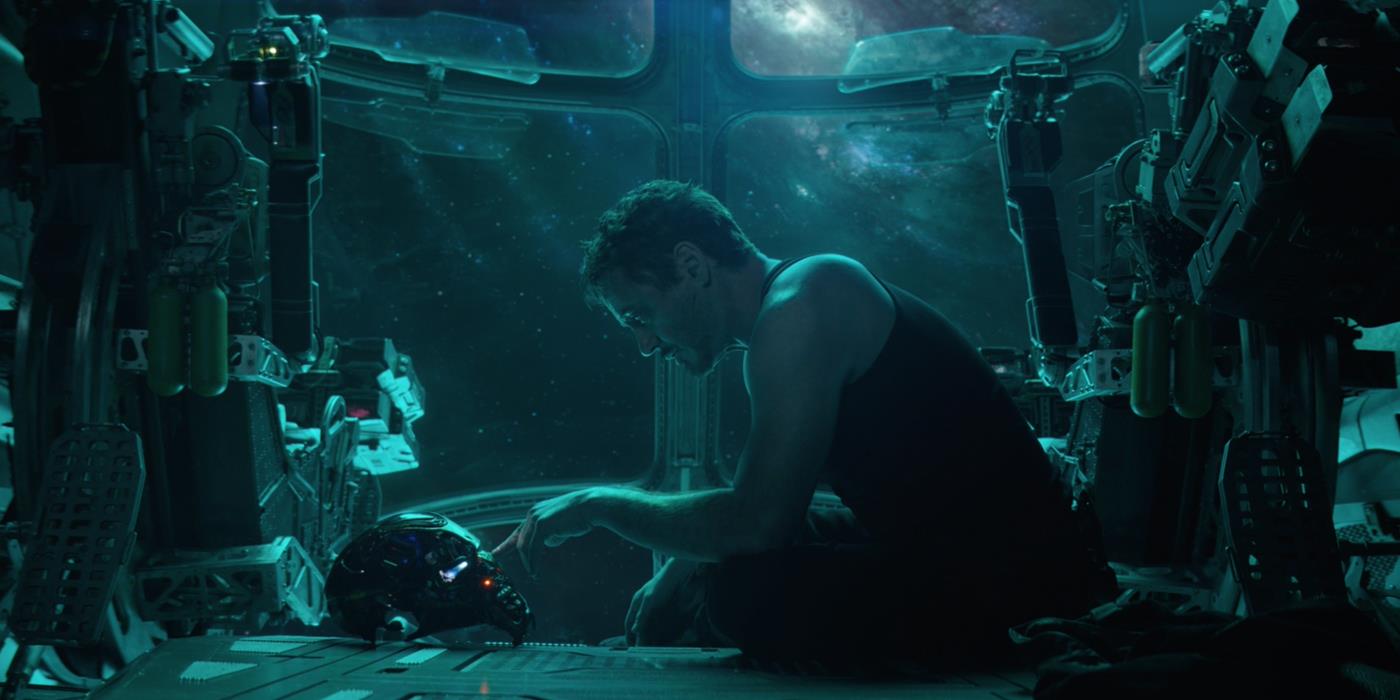 But as it turns out, some fans have actually spotted Groot hiding in plain sight, and that too on the ship where Tony Stark is afloat, i.e. the Benatar. MCU fan who goes by stupefyspidey has taken to Twitter asking the question whether Groot was present on the Benetar. Have a look: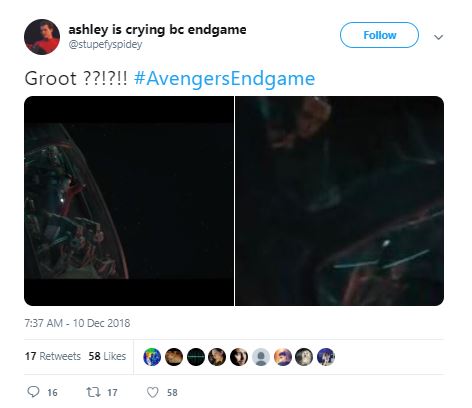 It would make no sense for Groot to be on the ship and what we see over here is only something that looks like a Silhouette. It could be possible that this is a long shot of Nebula who is also on the same ship as teased by the trailer, but even that's too far of a stretch. This is some piece of interior and nothing more. Just imagine the ghost of Groot haunting Tony Stark in his final few moments! That's how the plot of the movie takes a sudden turn to horror!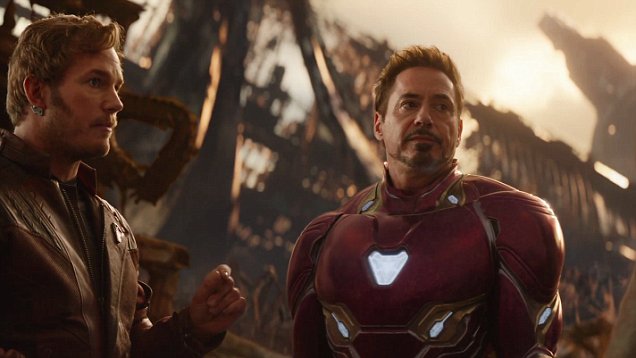 But no, that ain't happening for sure. Instead, we should focus on how exactly did Tony Stark get a new pair of Tops? We left Tony wearing a jacket and nothing beneath that when we last saw him on Titan. As the trailer of Avengers: Endgame begins, we see him wearing a black tank top.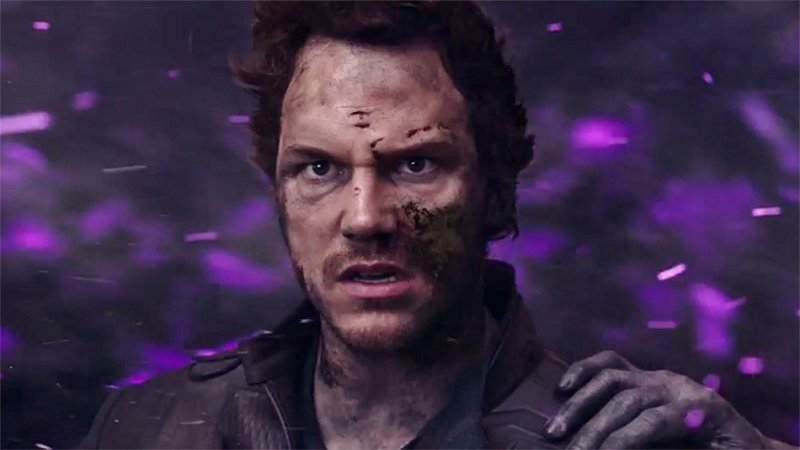 So where did that come from? Moreover, we even see him wear a different red coloured T-shirt in another shot of the trailer. So are these Quill's clothes? We cannot picture Quill wearing a Black Tank top, but what the hell. The only way it makes sense is if these are indeed from Quill's wardrobe.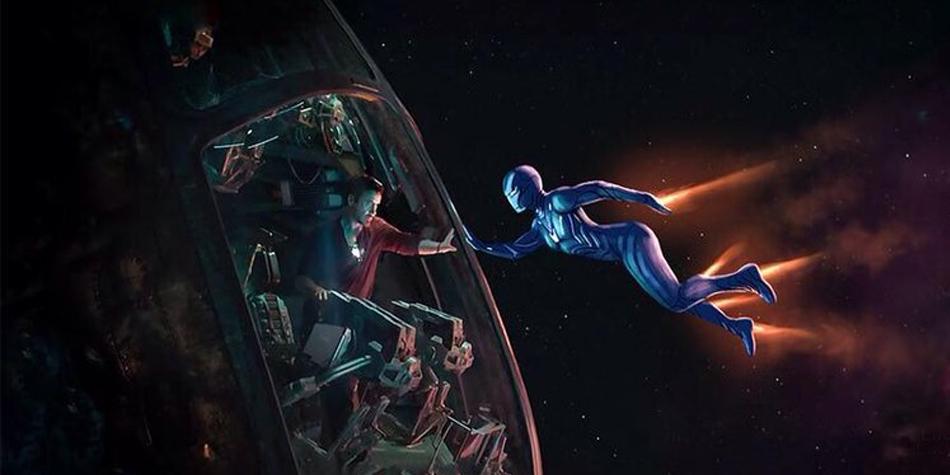 Another mystery that needs to be cracked is the fact that how will Tony make his way back to Earth? The possibilities are that Captain Marvel could pick him up while she comes back, or Thor could get him back using the Bifrost. But as Tony hinted the fact that Pepper's Rescue armor may be the key to his survival, then we should believe that as the only way he gets saved.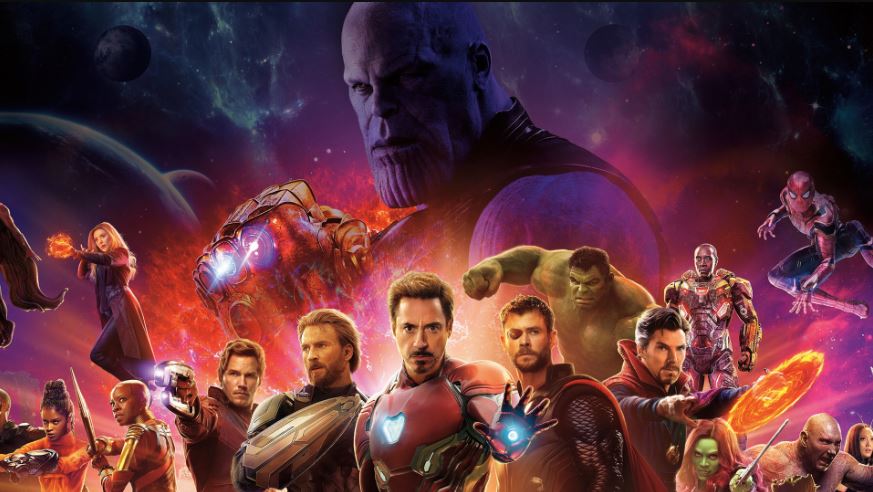 Rest we will only find out the truth when the movie comes out on April 26, 2019. Perhaps the second trailer might give us some hints upon how Tony will return. Avengers: Endgame will presumably star Robert Downey Jr., Chris Hemsworth, Mark Ruffalo, Chris Evans, Scarlett Johansson, Benedict Cumberbatch, Jeremy Renner Don Cheadle, Tom Holland, Chadwick Boseman, Paul Bettany, Tom Hiddleston, Idris Elba, Danai Gurira, Peter Dinklage, Benedict Wong, Elizabeth Olsen, Anthony Mackie, Sebastian Stan, Gwyneth Paltrow, Benicio del Toro, Josh Brolin, Pom Klementieff, Karen Gillan, Dave Bautista, Zoe Saldana, Vin Diesel, Bradley Cooper, Chris Pratt, Paul Rudd, Samuel L. Jackson, Cobie Smulders, Tessa Thompson, Evangeline Lilly, Aaron Taylor Johnson, Cate Blanchett, Michelle Pfeiffer, Michael Douglas, Tilda Swinton, Jeff Goldblum, Katherine Langford, Stellan Skarsgard and Brie Larson.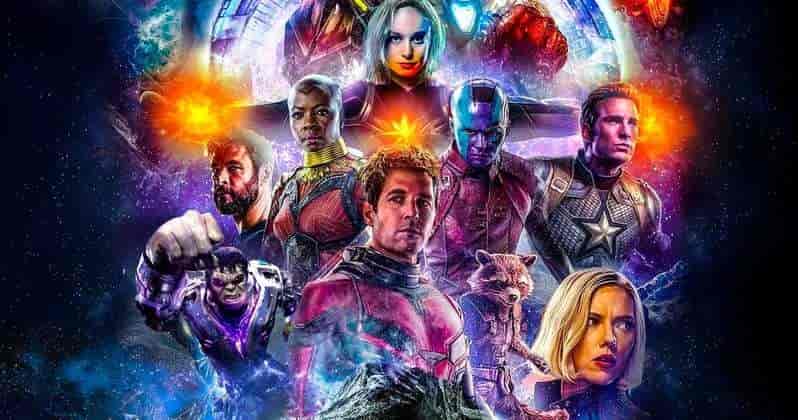 We know that the movie will focus upon the Quantum Realm and time travel but there are going to be some unforeseen elements in Avengers 4. Here's what the writers of the film had to say about the unexpectedness of the film: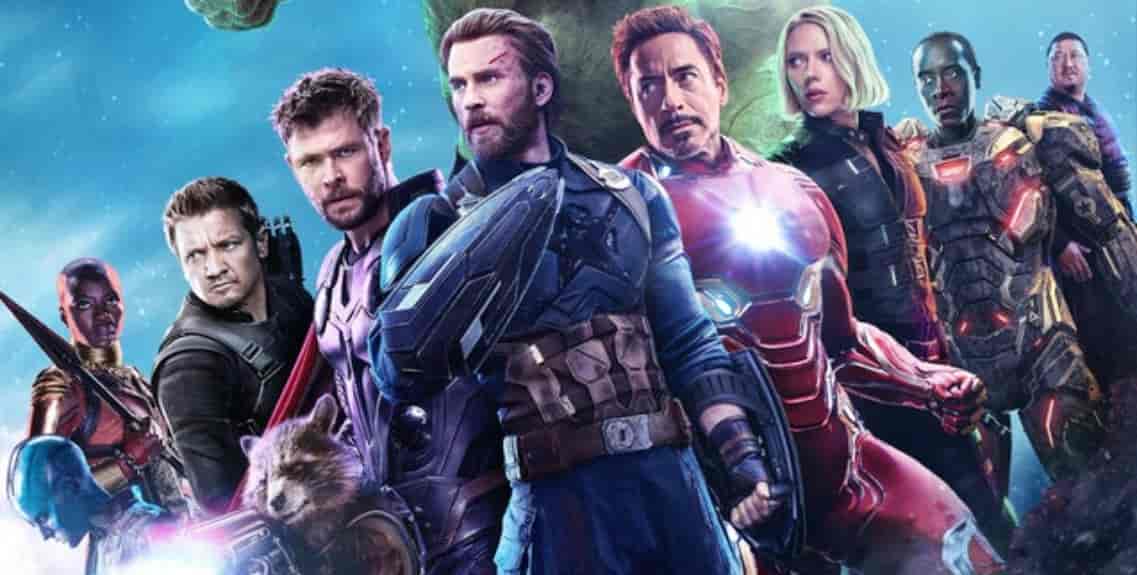 "Christopher Markus – [Avengers 4] doesn't do what you think it does. It is a different movie than you think it is…Also…[the deaths are] real. I just want to tell you it's real, and the sooner you accept that, the sooner you will be able to move on to the next stage of grief.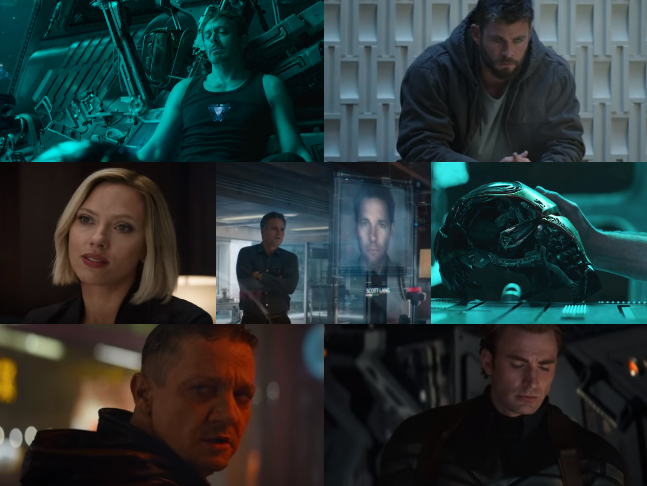 Stephen McFeely – Put it this way, I think [Infinity War] is a fairly mature movie for a blockbuster. It's got a lot of fun in it, obviously, but boy, it gets very mature. The second one is also mature. We're going to own these choices, and hopefully surprise and delight you and get you invested. It's by the same studio, the same filmmaking team. They were written at the same time, shot at the same time. They're clearly connected, but they are definitely two different movies, one of which is dependent on what happened previous."