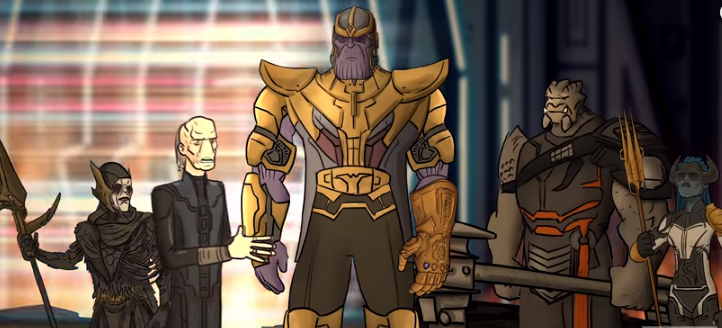 Avengers: Infinity War is surely the biggest Comic book movie to come out ever and the Box Office results for the movie have proven exactly that. It was the epic thriller that everyone anticipated it to be. It was so huge that even after 3 whole months, we are still talking about the movie. That is the kind of impact the movie had upon us. The only movie that can really go past this movie is going to be Avengers 4, but there is still time in that. For now, let's just enjoy this movie in BluRay, and even the 'How it should have ended' for this movie has been absolutely perfect!

Daniel Baxter, the owner and director of this channel has been hard at giving us another look at various movies and answering the question of how all these movies could have really ended. There are three big channels that have been running these Nit-picking shows giving us a detailed look at the mistakes and loopholes of the movies and how they could be taken advantage of. Screen Junkies' Honest Trailers, Screen Rant's Pitch Meeting and Hishe's How it should have ended have all been up to this nitpicking game giving us the big loopholes in the movies.

Hishe, in particular, has its trademark scenes where every now and then Batman and Superman enjoy a cup of coffee and talk about their daily lives while other superheroes join them with at the time their movies come out. How It Should Have Ended gives us a new perspective at how various movies could have ended solving the plot very easily or in a more convenient manner.
Avengers: Infinity War's Hishe in particular was remarkable. Here, watch it if you haven't:
While this epic Hishe stunned us just the way that Infinity War did, we now have an alternate Hishe that came out just yesterday. It presents a that would have really solved the entire movie right in the beginning. Watch this alternate How it should have ended for Infinity War if you have not till now:
This Hishe focuses on the greatest love of Thanos' life, and no it is not Gamora! Hishe gives us a look at what Thanos has really loved all these years, which is his very cosy Purple butt friendly chair which he sat on for more than 6 years. He finally had to sacrifice it in order to get hold of the Soul Stone. This actually fulfilled two agendas – It saved the life of Gamora, which could have actually prevented the craziness that Star-Lord succumbed to later on, and it also gave Thanos what he came for!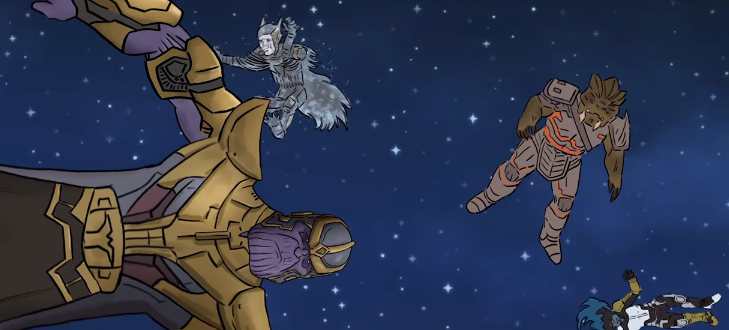 The other ending that could have easily ended the reign of Thanos even before it began was the epic move that Heimdall made. Instead of sending the Hulk to Earth through his Dark Magic one final time, he sent Thanos and the Black Order deep into the Outer space where he could not have been found by anyone. This way could have actually worked in the film and it may have actually ended the story right there. Thanos did not have the Space Stone till then, so could not have done anything even with the Power Stone at his disposal. He would have floated around Space and eventually, died a gruesome death like his Children did in the Hishe.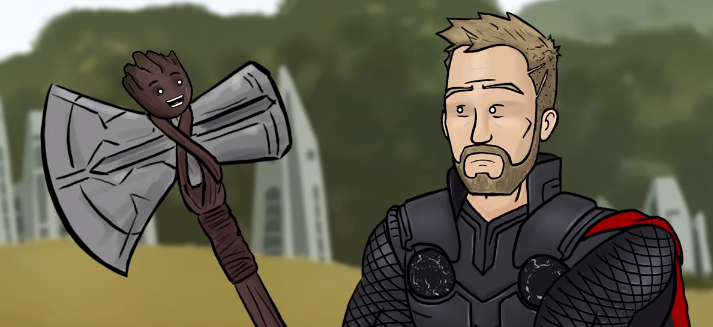 The Hishe also raised a question that we all have had watching the movie. After Groot cut off his arm in order to give Stormbreaker a Handle, then can that arm not grow into a Baby Groot itself? Well, it should and that is what happened in this particular Hishe. the only possible explanation to this could be that for the Rebirth of Groot, Rocket actually planted a broken piece of Wood.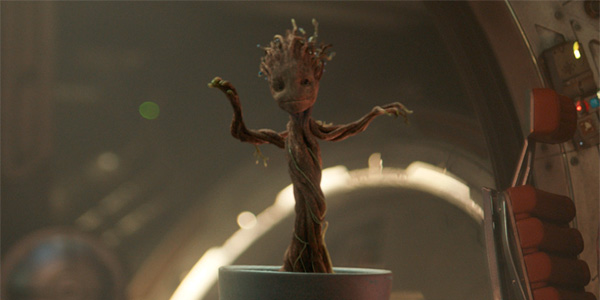 So, if Thor actually plants his Stormbreaker, we could actually see a baby Groot grow out of that too. We will next see all the Marvel characters in Avengers 4 when it comes out on May 3. Here's the official Synopsis for the movie:
"A culmination of 22 interconnected films, the fourth installment of the Avengers saga will draw audiences to witness the turning point of this epic journey. Our beloved heroes will truly understand how fragile this reality is and the sacrifices that must be made to uphold it."
Play Now: The Ultimat Thanos Quiz: (Click on the link below to begin)
The Ultimate Thanos Challenge! Do You Know Everything About The Mad Titan?