Aquaman:
In this cruel world, people spend no time in isolating people for their every single mistake but don't appreciate them when they do something good and I think something similar people are doing with DC as they don't miss a chance to embarrass or throw all kinds of their expert comments about the movies they made. I know they've done some big blunders in the past but no matter what, they're the ones who are behind Marvel. Marvel might have stopped them from gaining the title of the very best but it is because they have also produced some great superheroes in their history and have given the world of superheroes a big universe of their own.
They produced one of the best films of their entire history in the name of Wonder Woman and from then they're trying their best to gain the success they always craved for. I think somewhere deep down we all want DC to pile up some pressure on Marvel so that they don't get carried away with their success and stop making sensational movies. But, in the end, I think we are fans of superheroes first and Marvel or DC after that.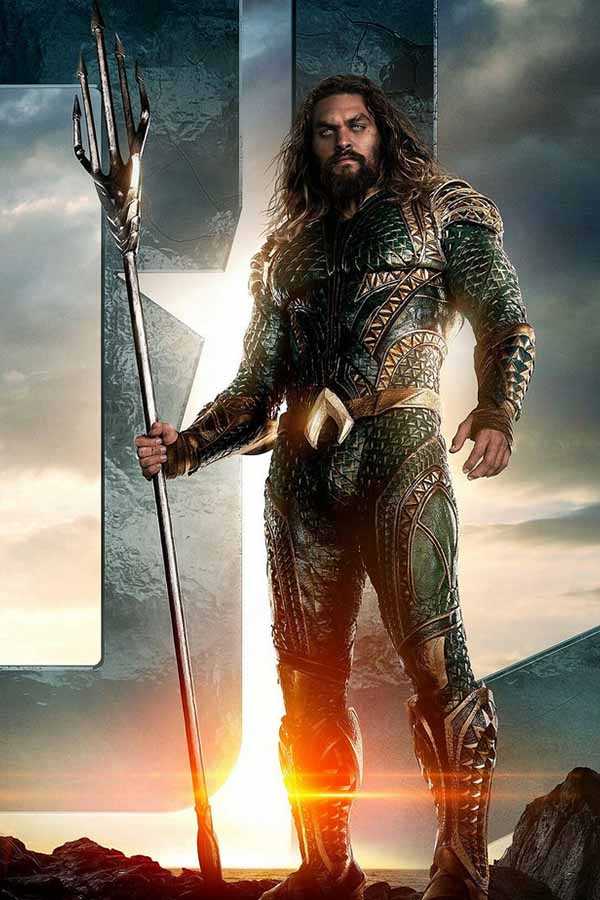 So, let's just shift all these thoughts in the other side of your brain as we are going to discuss some confirmed theories about the upcoming movie 'Aquaman' and the hype and excitement for this movie is real because of the release of latest trailer, which has shown the tremendous use of undersea effects in the movie and fans are waiting for this movie with all their heart and mind.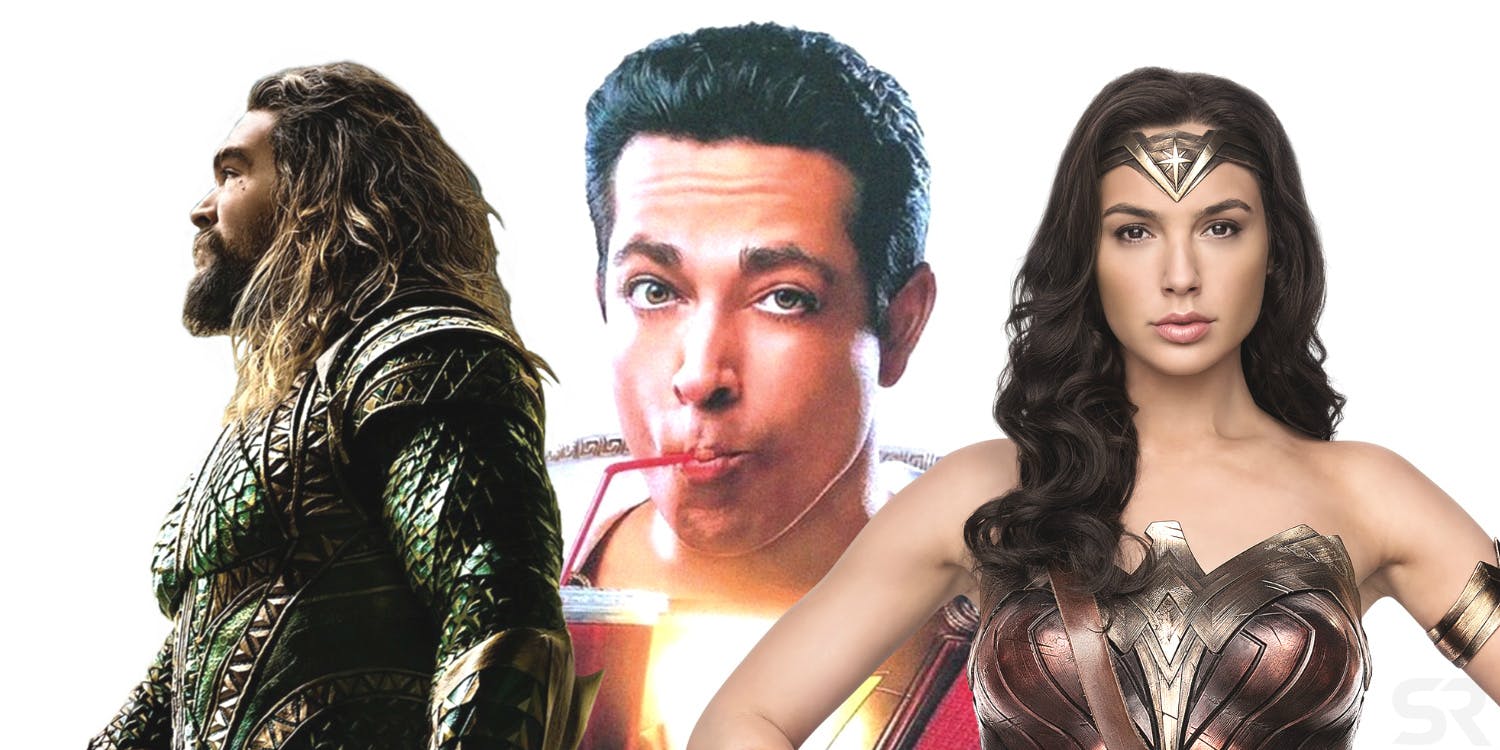 This movie is getting all the hype to be a blockbuster at the box-office and the inclusion of a great actor like Patrick Wilson in the movie has helped a lot. The excitement for the release of the movie is very huge, but we all hope DC comes stronger than ever this time because it's their last and great chance to lead their franchise to a great point as entertaining and fresh looking Shazam is next for DC, which will be followed by much-awaited Wonder Woman 1984, and many more other great films. So, all they need is to get this one right and the tide of success will follow after it. So, these are 10 confirmed theories which we are going to see in the movie:
1. He's Going To Wear The Classic Costume: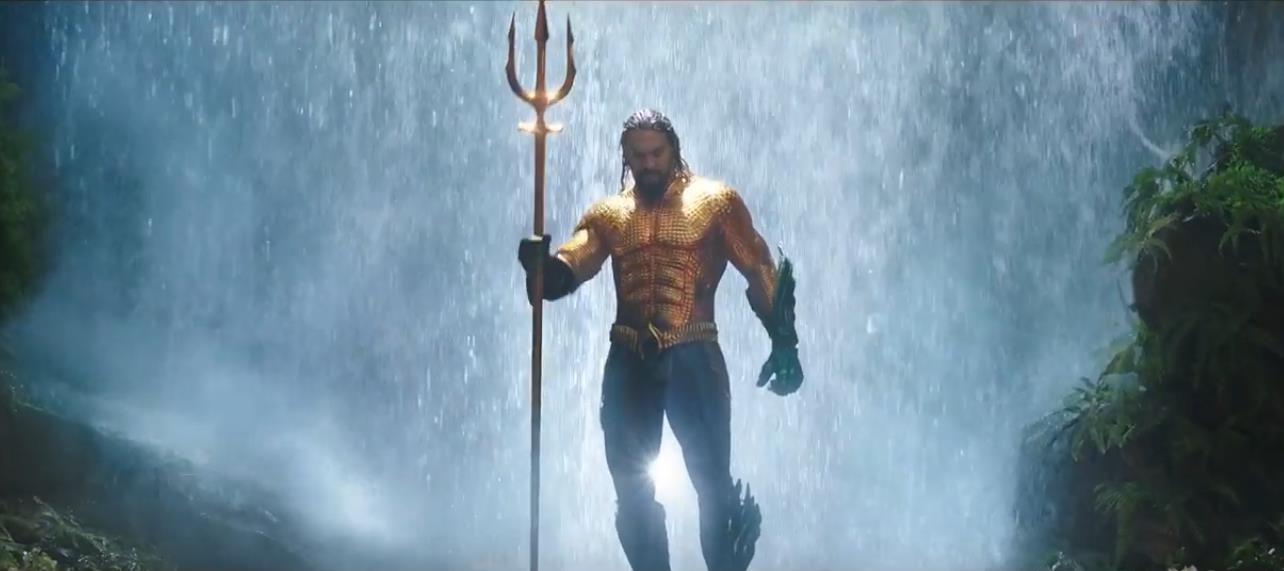 It has already divided people into two different sides with some claiming that the suit he wore in the movie Justice League was far better than this classic suit but the other side claiming that it's great that makers are taking things from the comics and also keeping his originality of the character. Also, it's going to be a dream comes true for all those comic fans that have seen Aquaman in that classic suit and now going to see him on the big screen in the same costume. But, maybe people will like his costume when they'll witness it on the big screen with all those effects.
2. Oh Boy! Patrick Wilson, You'Re Going To Kill It: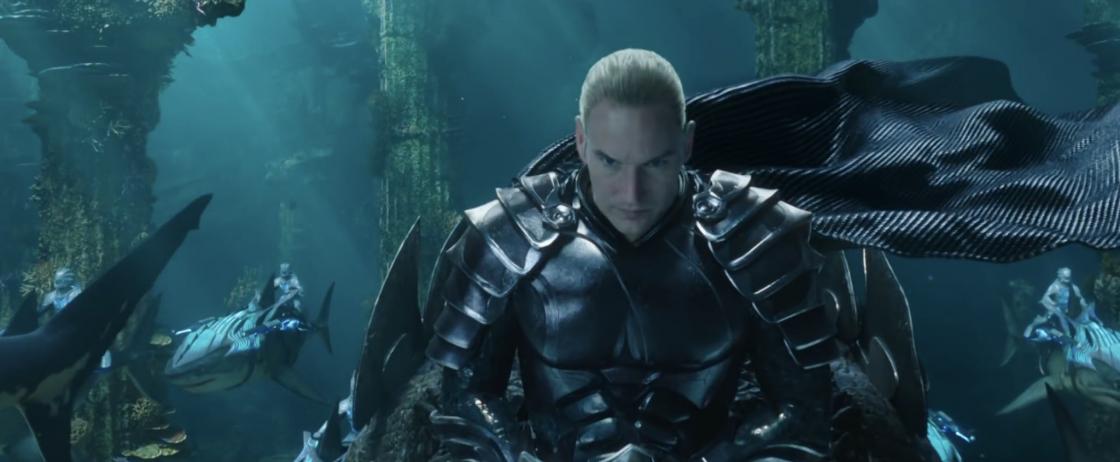 We all know how great a villain Black Manta is but we all also know that Ocean Master who is the brother of Aquaman has tried hurting him over the years and is a great threat to Aquaman. The role is going to be portrayed by Patrick Wilson, whose incoming in the universe of superheroes' was one of the most awaited signings from the fans department. We all wanted to see an actor like him doing a character like this. Orm Marius is the real name of Orm Master and a fight between them is going to be lethal and entertaining.
3. Save Your Whistles For Aquaman's Entry: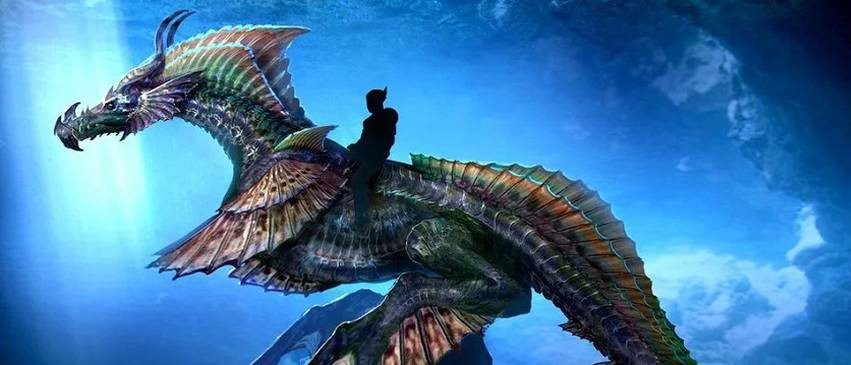 Sorry to disclose this but the reports are strong and concrete that we're going to see Aquaman riding a seahorse in the movie as we have seen him in the comic books for all these years. But, there is a little twist in the news as many fans will fear that the makers are going to embarrass them again by making Aquaman sitting on top of a seahorse but the changes have been made and all these changes are just to make him cooler than the old one which is way classic and simple.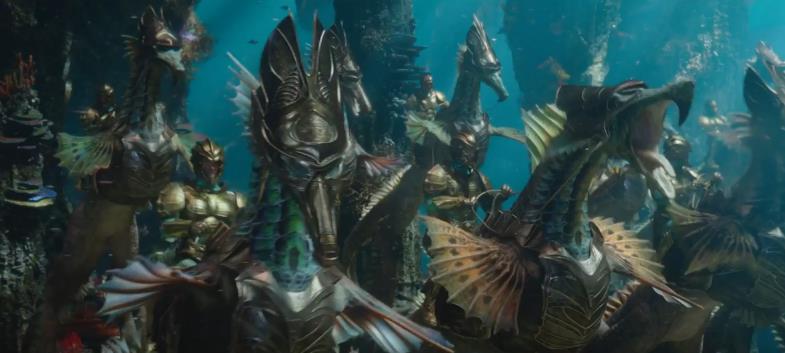 In this we will see him riding sea dragon, don't fear it'll be similar to the seahorse. But, with the use of CGI, they have done something great with the seahorse and it's going to be great to see him riding something while appearing on the big screen.
4. Connections…Connections!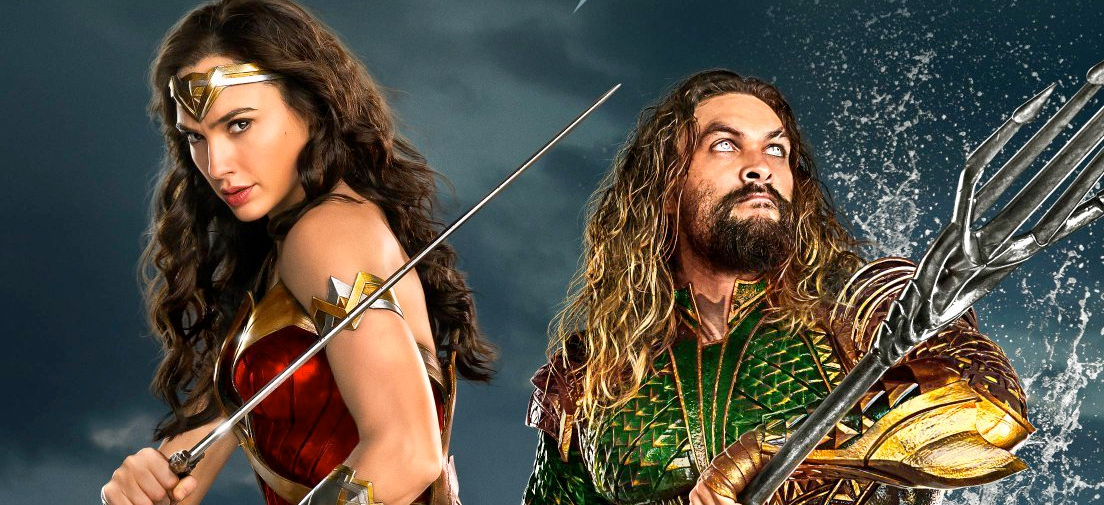 There are reports that this movie is going to lead the DC universe in a new phase or on a new journey because a lot of things depend on the success and failure of this movie. Also, we will see the connections of this movie in upcoming movies of the DC universe. Also, the future seems to belong in the hands of Aquaman and Wonder Woman right now and with Aquaman coming into theatres, the chances are high that there will be some connections to the extended universe but will not include Batman or Superman for now.
5. Get Ready For These Monsters: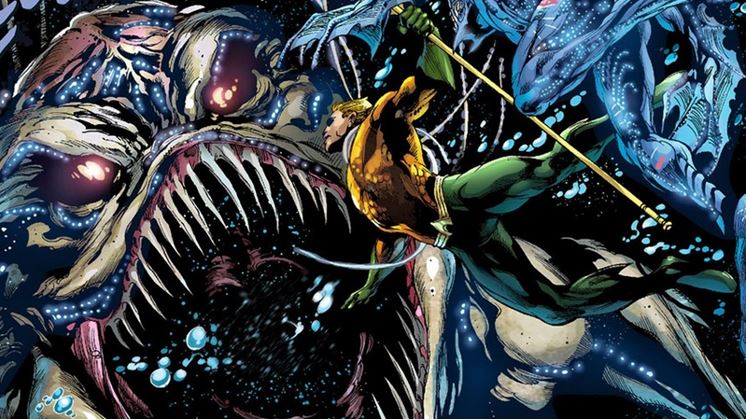 Comic fans are the ones who will be familiar with these monsters as they're going to make their entrance in the film. 'The Trench' is one of the lost tribes of Atlantis and were out somewhere absent for a long time but now they're evolved into some kind of extremely powerful monsters and have really sharp teeth. They're really creepy in appearance and a lot of fans are going to feel their weirdness and many fans are going to be afraid of them.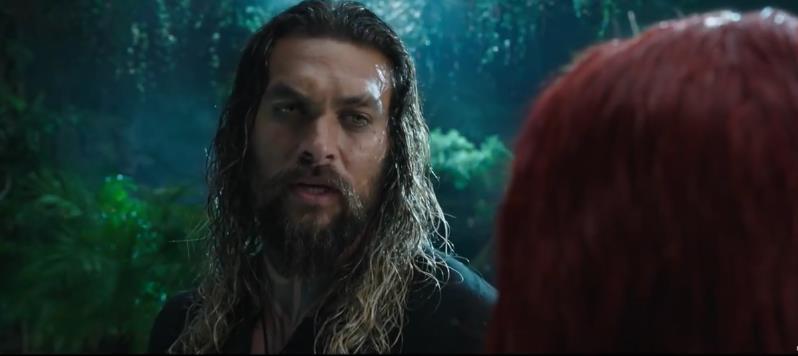 We are going to have a look at the underwater aliens in this movie and also the creepiest part of them is that they eat Atlanteans as their 3-time meal. So, it's going to be amazing to see Aquaman fighting against these super-intelligent and killing machines.
6. No Cameos Please!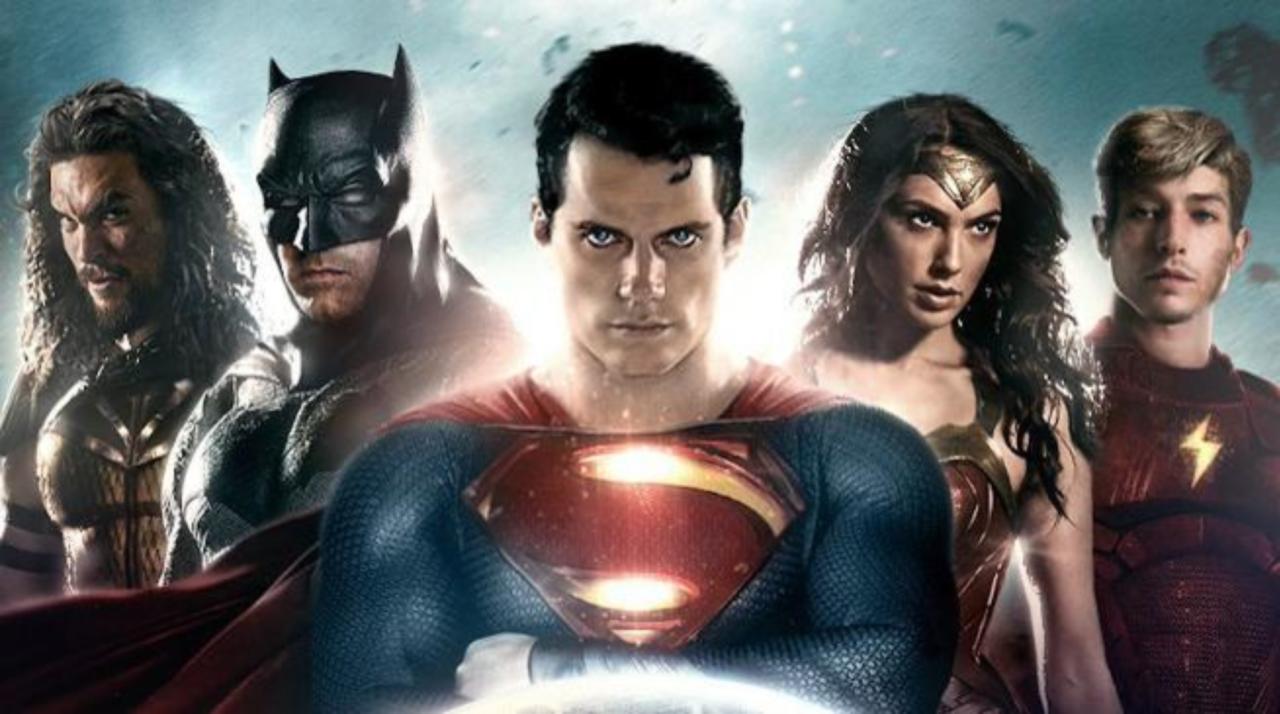 So, finally, DC is going to do something great for the very first time by not making any cameos of their other superheroes in this movie as we all know that this movie is all about Arthur Curry and all the things should revolve and based on the story of Aquaman. So, no news of any cameos is on the table for now and we hope we will not see any cameos of any other superhero and instead of that have something of a lighter link to the universe of DC.
7. He'S Having Such A Great Back Behind Him: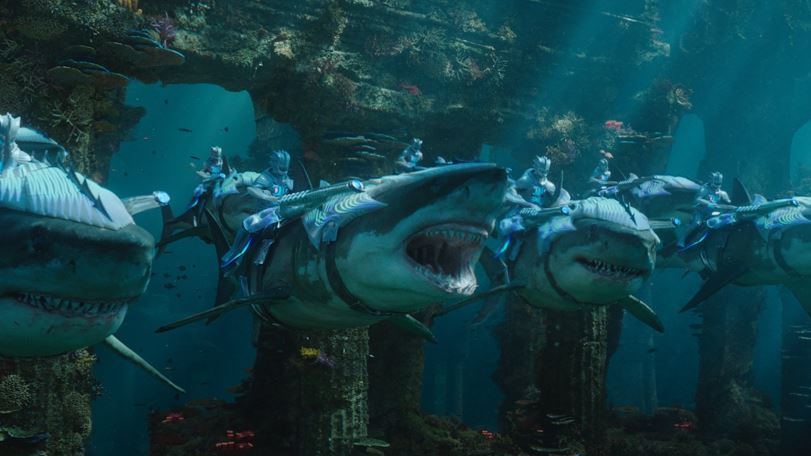 There was a time when people used to make fun of the powers of Aquaman as he can talk to undersea animals but this movie is going to change that perspective and is going to show what a great power this superhero have in him as controlling the minds of undersea animals and also talking to them is simply incredible and if it's not for you then imagine that 10 sharks with pointed teeth are coming towards you in order to eat you. Now, what do you make of his powers? So, we are going to see a lot of dangerous and powerful animals behind Aquaman in this movie.
8. Animal Mascot Of Aquaman: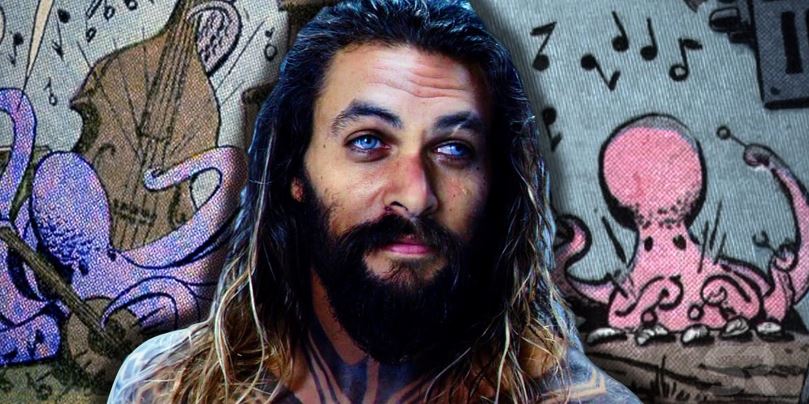 We have seen many superheroes having their own beloved mascots with them in order to help them, save them, or miss them when they're not around them. With Superman having Krypto (Dog) who have the ability of flying, had super intelligence, and also had a cape as good as of Superman, Batman also had Ace aka. Bat-Hound, who helped our superhero in order to solve many mysteries while being on mission with Batman and it's hard not to provide a mascot to one of the most popular superheroes of DC as Aquaman had a super-intelligent Octopus named as 'Topo'.
The mascot is going to play a very crucial role and it's going to be fun to see Topo showering his love on his master Aquaman. But, it seems like DC is maintaining a sweet loving relationship with superheroes and their faithful mascots. Nevertheless, it's going to be simply amazing.
9. A Big Gamble, Maybe Will Be Paid Off: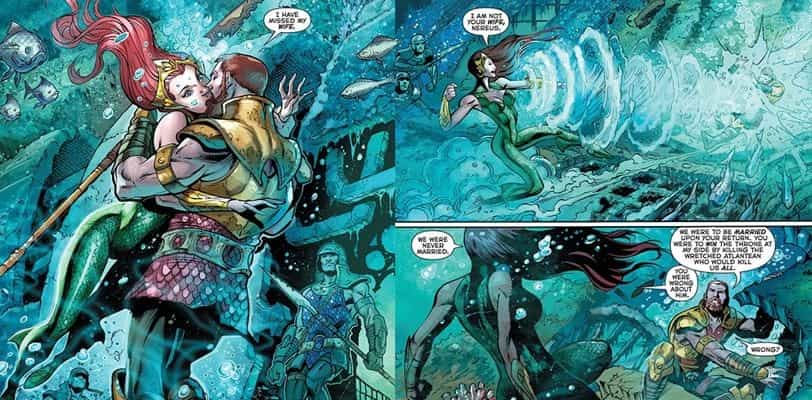 This character isn't going to play a huge role in the mind of moviegoers but is going to push comic book fans scratching their heads as they know that King Nereus is the lover of Mera and both the lovers also had a marriage which soon broken by Mera after knowing the fact that Nereus is an evil man and his intentions aren't good. But, in the movie, we are going to see that King Nereus is going to play the role of his father and it's hard to understand the reason but maybe we will see some solid reason behind this and to have a change like this is quite good and can boost the performance of the movie. We all hope they'll show something digestible in the context of this.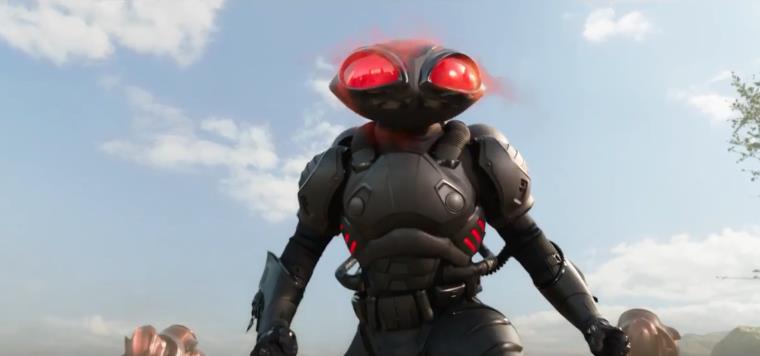 The most iconic villain of the life of Aquaman is none other than Black Manta and we are glad to inform you that we are going to have a look of him in this movie and he is going to play a major role in this movie. His appearance looks like an undersea scuba diver and also like an evil at the same time.
With all his creepy voice in our heads and comic book, fans know how deadly he is and is going to be a great fight between him and Aquaman. So, a lot of villains are waiting for our superhero in this film but we're more than happier to be able to have this iconic villain in this movie.
So, what do you think of the movie? Are you excited to watch this movie on December 21, 2018? Tell us in the comments section below.
"Writing is one of my strengths and all I can say is that I observe things and try my best in order to convert them into words without the pressure of satisfying people's demands."