Movies
New Aquaman Photos Reveal Vulko And Orm Riding Their Sea Beasts
All the beliefs of people around the world and superpowers of Aquaman are changing drastically and now it seems like he is going to be one of the coolest superheroes not just in DC but also in the world of superheroes. Jason Momoa seems to be born to portray the role of Aquaman and director James Wan is trying his best in order to lure the whole humanity to think of shifting underwater as the life they're showing underwater seems to be simply incredible, beautiful, and very fascinating.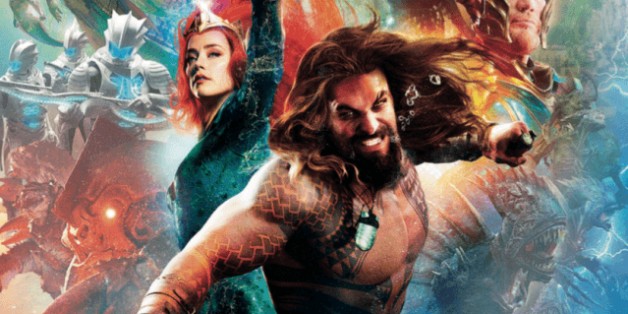 In the trailer of the movie and also the photos which have been delivered on the internet from the people of the film has shown that a lot of interesting and dangerous creatures underwater are making their entrance in the movie. The director of the movie James Wan has shared two pictures on the internet in which we can see that Vulko, whose role has been portrayed by Willem Dafoe and Patrick Wilson who is portraying the role of King Orm sitting and riding their respective sea beasts in the pictures. Both, the creatures Vulko and Orm have with them looks unbeatable and also really menacing.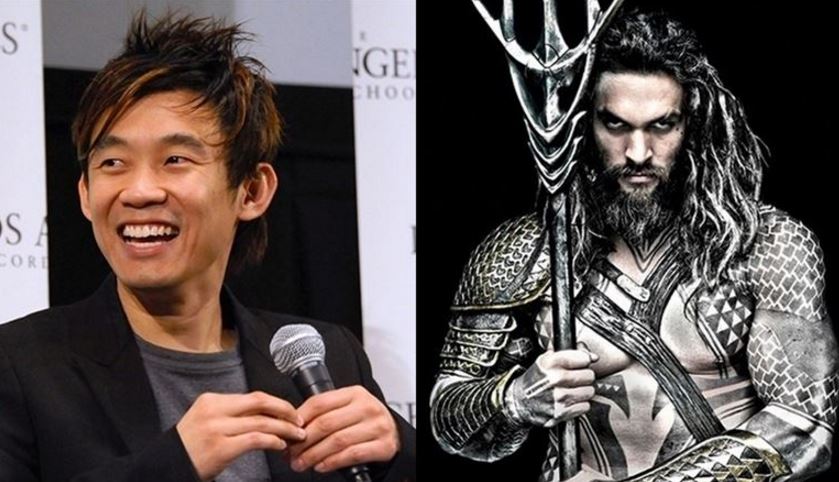 The pictures James Wan has shared are listed below and the man captioned the pictures with the caption
Vulko and King Orm on their steeds. #hammerhead #tylosaur #sealife #underwaterkingdom #Aquaman #highres
You can check the pictures below: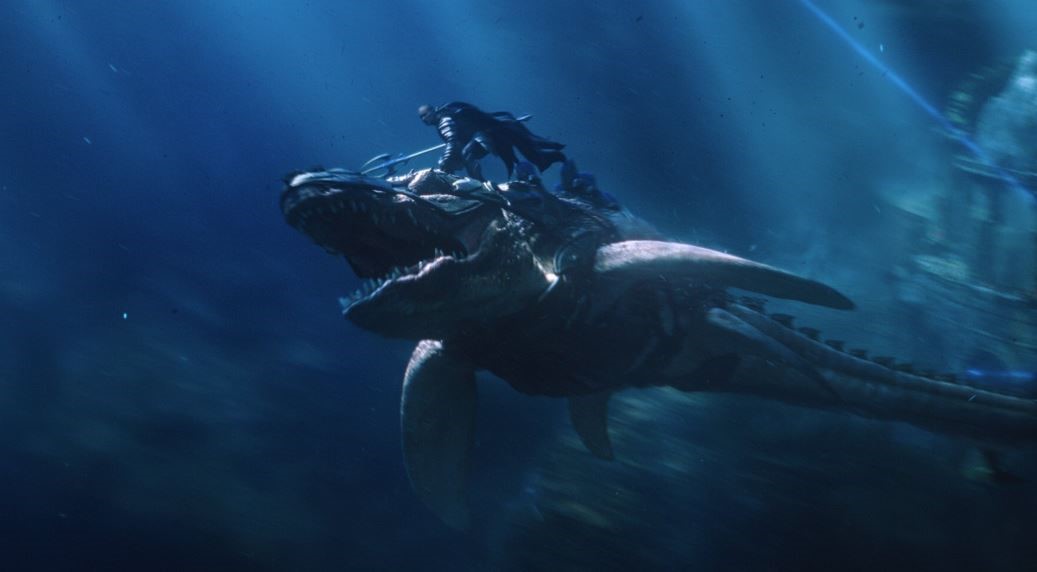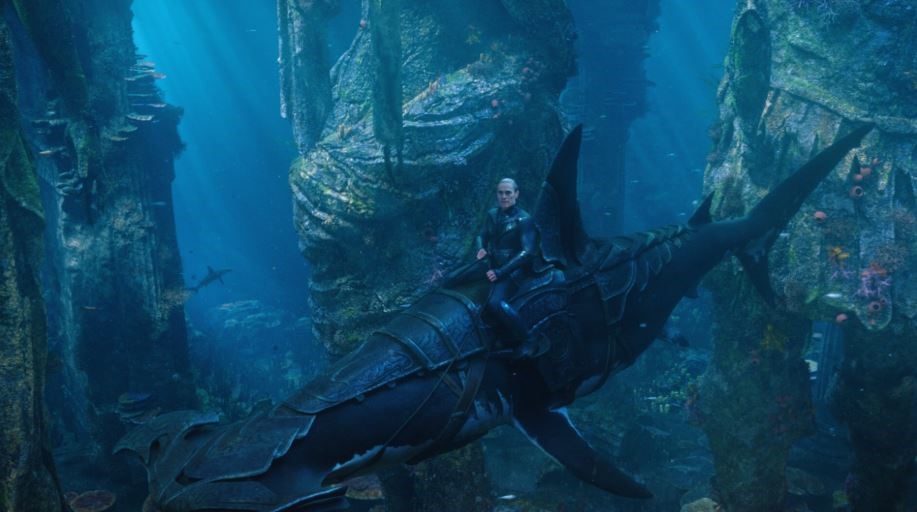 We all know that Vulko was supposed to make his entry in the movie Justice League but couldn't make it because there were a lot of characters already in the movie and we all know that DC doesn't just introduce characters in a hurry. Earlier this year, we have seen Vulko with a hammerhead sharp as it was teased by a set of Mattel action figures.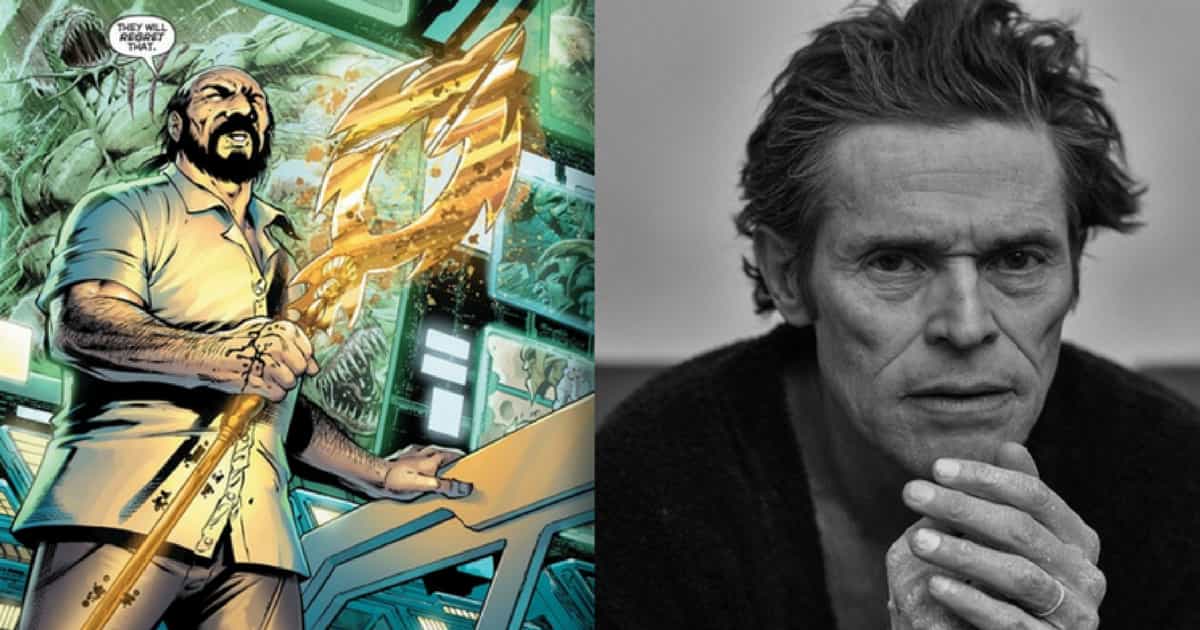 With these two great actors in this movie, I think movie is going to be a great as we all know that Willem Dafoe is simply incredible with his villainous expressions and also Patrick Wilson's much-awaited entrance into the world of superheroes has been done with this movie and we are more than delighted to have these two great stars in this movie with two vital roles in their hands.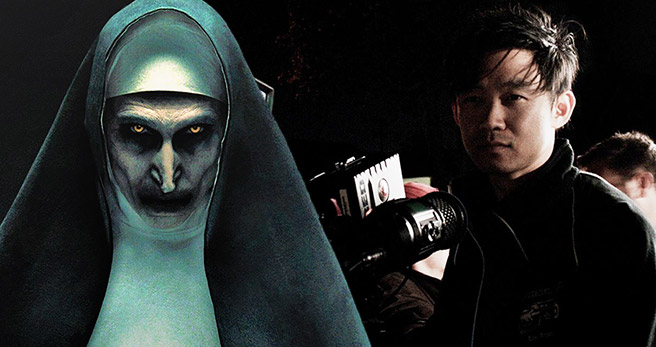 The movie is going to be an incredible one as James Wan is sitting on director's chair and this is the reason for a lot of expectations around this movie. Also, we all know what a great and visionary director James Wan is as he has proved his excellence with movies like Dead Silence, Death Sentence, Insidious, Insidious: Chapter 2, Furious 7, and The Conjuring. With all these great successful movies under his belt, it's really hard to expect something beautiful and amazing from the director.
A lot of critics and fans are worried about the recruitment of James Wan because they think that James Wan has produced Horror movie mostly and maybe he's not going to understand the world of superheroes perfectly. But, brilliance doesn't have a genre according to me and what his special genre and this superhero genre have common is 'Imagination' and in that department, Wan is really good.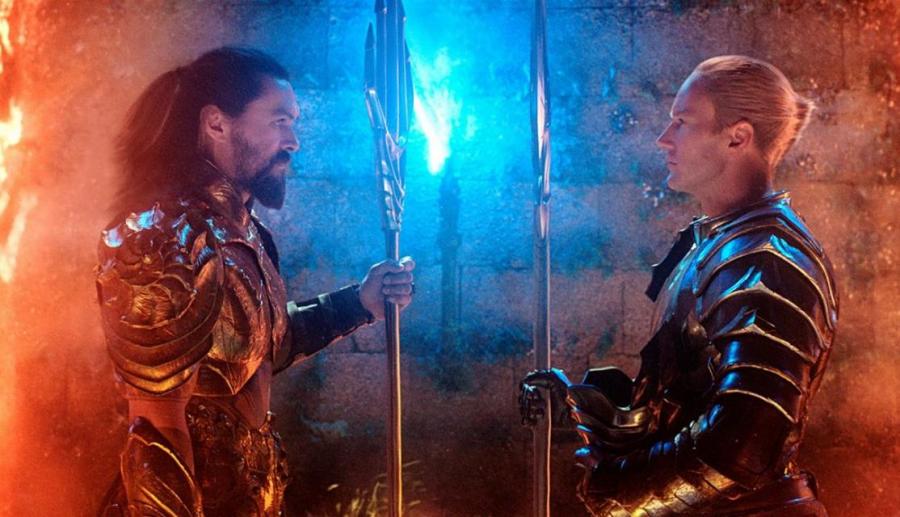 The director has also teased the fans of the movie by stating a statement about the conflict between the main villain of the movie Ocean Master and Arthur Curry who is his half-brother by stating,
"It's almost a very classic Shakespearean story about the brother from another world vs. brother from another world. And it really is a classic story of sibling rivalry."
So, with comments like these, the fans are really excited and waiting for this movie to come out.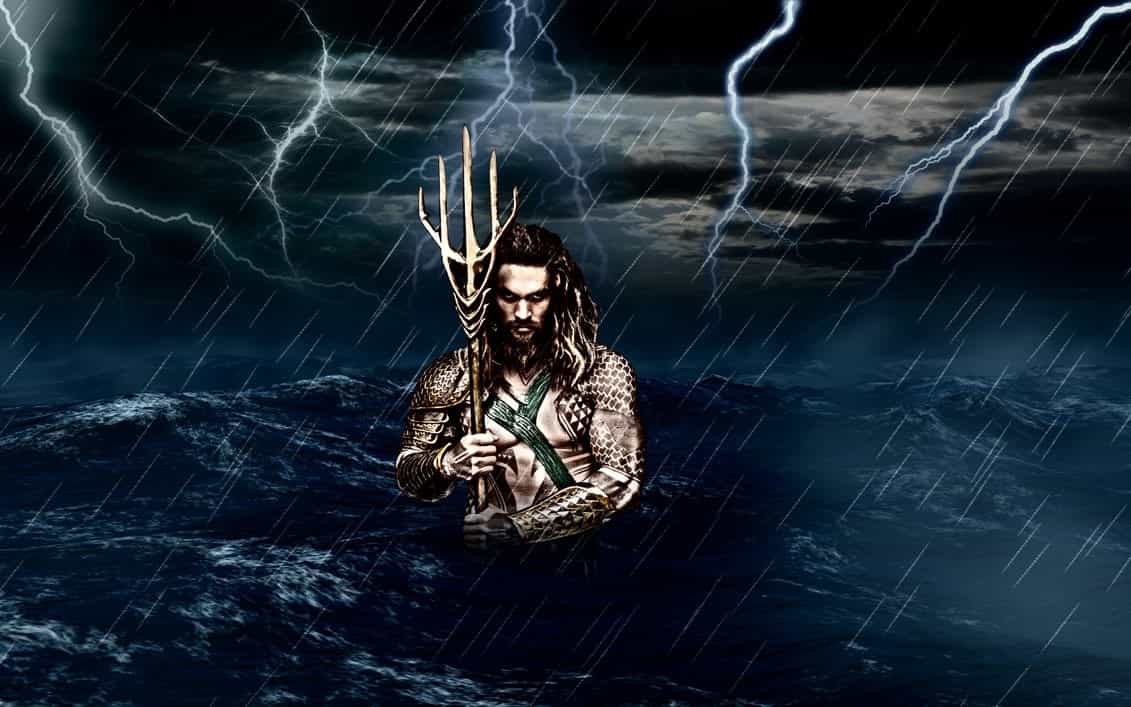 The movie is going to be centered on the story of Aquaman, whose role has been portrayed by Jason Momoa and who is half-Atlantean and half-Human, he is disinclined to be the king of undersea nations of Atlantis. The superhero has the ability to manipulate the tides of the ocean, also can communicate with the creatures of Aquatic life, have the ability to swim with supersonic speeds and also possesses supernatural strength. Thus, we are going to see an amazing movie in theatres on December 21, 2018.
Do tell us what do you think about the movie and write down your answers in the comments section below.