Movies
Avengers 4 – Iron Man's New Car Has Been Confirmed
Avengers 4:
The Genius Billionaire Playboy Philanthropist has brought in more than 50 Iron Man suits in every film that he has been in. But other than that, what has been a common trait of almost all Iron Man movies are the cars that he brings into the picture. We have seen an ample variety of cars around Tony Stark, but any Iron Man fan would know that his preference is Audi. This brand is a part of his personality and it also in a way can define his character.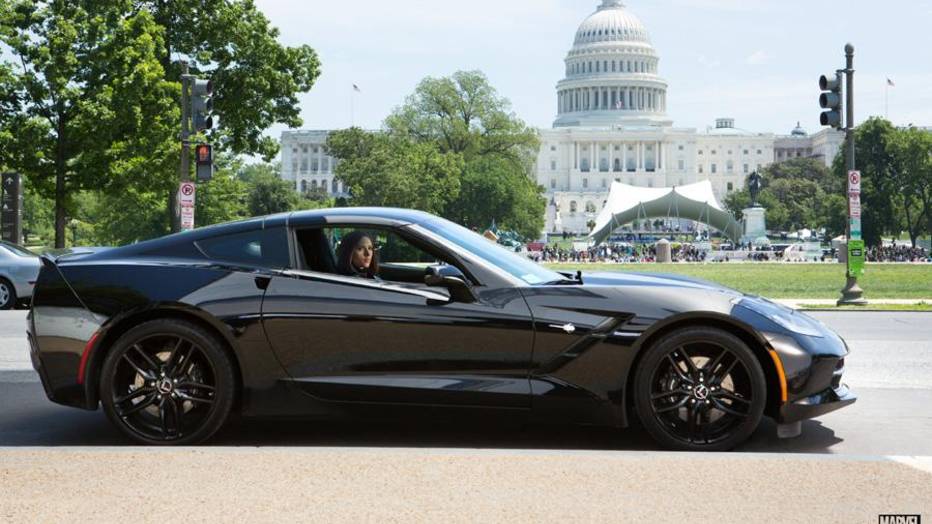 Audi has been the car company that has been most associated with Marvel. It is not that we have not seen other cars. Black Widow drove the Corvette in the Winter Soldier, Shuri drove a Lexus in Black Panther, Tony showed off his Aston Martin at the end of the first Avengers film, Stephen Strange crashed his Lambo, and we saw a Rolls Royce being driven on a Formula One Race track in Iron Man 2, and that car was split in half! So big brand have been a thing in the MCU films.
Lexus was even attached with the marketing of Black Panther, but one of the biggest relations that Marvel shares with is none other than Audi. Even apart from Tony Stark, Captain America: Civil War actually had Audi as a big sponsor as we saw plenty of those throughout the film.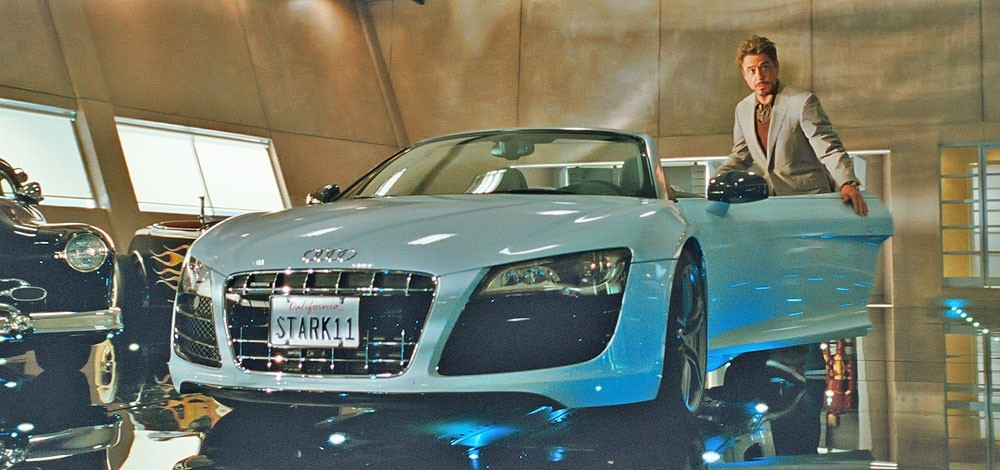 Even the police in Berlin drove Audis which was apparently seen in the Berlin chase sequence. So there is no doubt in the fact that this relationship between Marvel and Audi will continue in Avengers 4.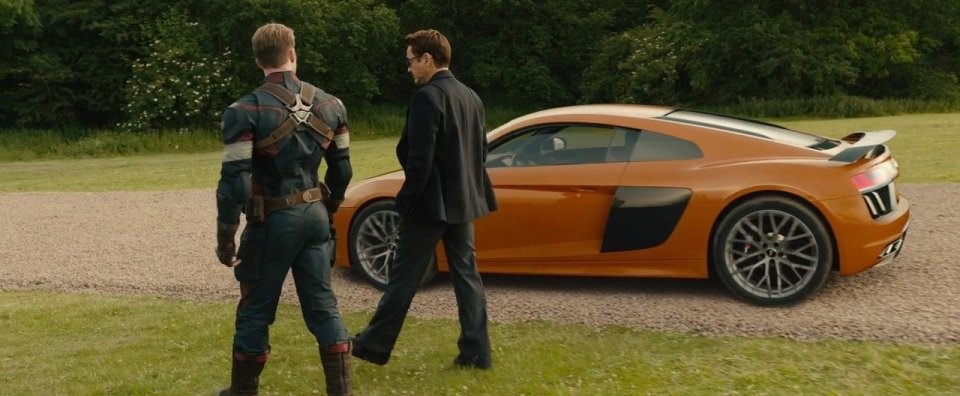 Avengers 4 will be a Phase ending film so not having Tony Stark show up in an Audi will just feel incomplete on the part of the film. Stark has driven an Audi R8 in all three Iron Man solo movies. He left in a modified version of R8 in Age of Ultron. Infinity War did not have the time to give us a scene like that, but Avengers 4 can surely do that!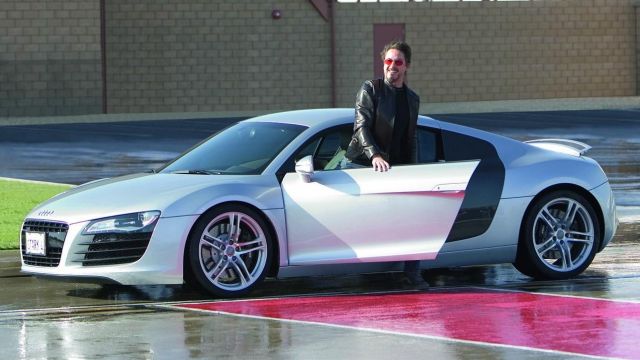 Just a few days ago, Robert Downey Jr. unveiled Audi's E-Tron GT at the LA Auto Show, and there was no doubt in our minds that it will be the new car that Tony drives in Avengers 4. Have a look at Robert Downey Jr. unveiling the new Audi E-Tron GT.
https://www.instagram.com/p/BqvTINHAHws/?utm_source=ig_embed
Now our assumptions have been confirmed through Autoblog that The E-Tron GT will be making its film debut in Avengers 4, but it has not been revealed where the car will show up. Now we can be sure of the fact that Tony Stark will be the owner of this car, and if the history of Audi and Tony did not ring a bell for you, then the appearance of Robert Downey Jr. at the LA Auto Show should make things clear. Here's an Iron Man themed Audi E-Tron GT: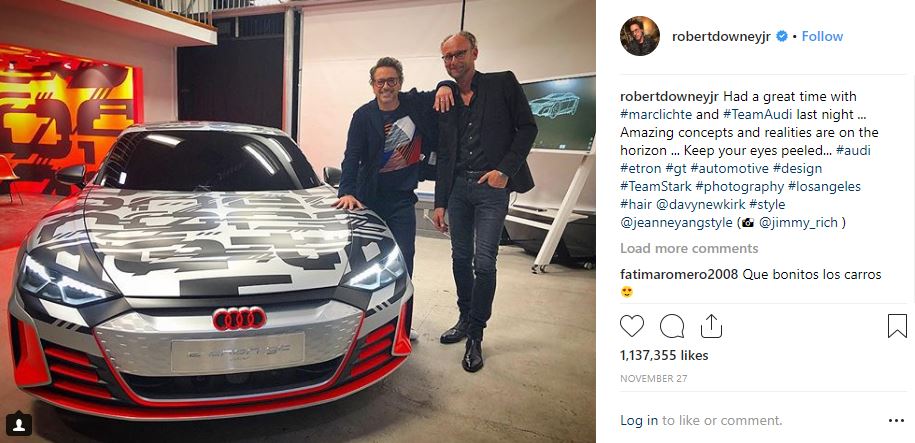 We may actually get the next best thing where his Audi turns into a new Iron Man suit this time. We have seen a lot of different versions of Iron Man suits but not that. Although the Nanotech suits will not leave any room for a transformer Audi suit for Tony, still you could at least imagine the following scene come to reality straight from the comics.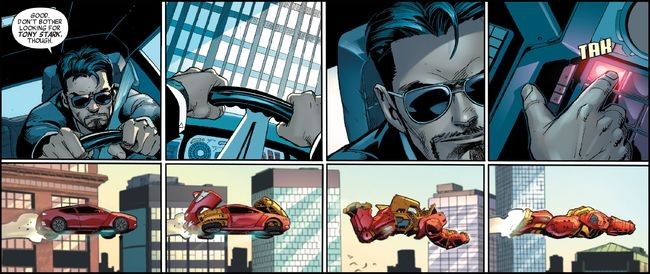 We cannot be sure of the fact that this is going to happen in the film, but anyone who's willing to bet upon this can ping me! In fact, tell us in the comments that where would the E-Tron GT show up in the film. Will it be in the first act of the movie or later?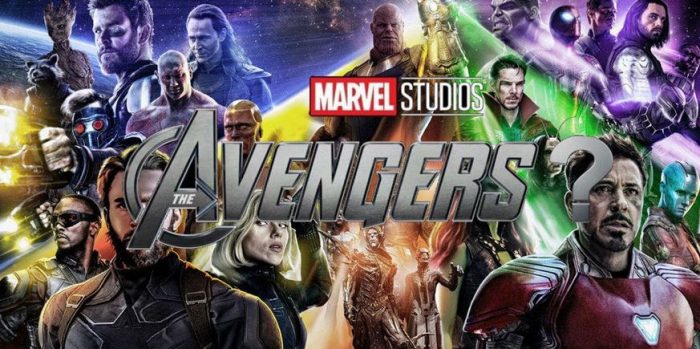 Avengers 4 comes out on May 3 and it will presumably star Robert Downey Jr., Chris Hemsworth, Mark Ruffalo, Chris Evans, Scarlett Johansson, Benedict Cumberbatch, Jeremy Renner Don Cheadle, Tom Holland, Chadwick Boseman, Paul Bettany, Tom Hiddleston, Idris Elba, Danai Gurira, Peter Dinklage, Benedict Wong, Elizabeth Olsen, Anthony Mackie, Sebastian Stan, Gwyneth Paltrow, Benicio del Toro, Josh Brolin, Pom Klementieff, Karen Gillan, Dave Bautista, Zoe Saldana, Vin Diesel, Bradley Cooper, Chris Pratt, Paul Rudd, Samuel L. Jackson, Cobie Smulders, Tessa Thompson, Evangeline Lilly, Aaron Taylor Johnson, Cate Blanchett, Michelle Pfeiffer, Michael Douglas, Tilda Swinton, Jeff Goldblum, Katherine Langford, Stellan Skarsgard and Brie Larson.