Movies
How 'A Star is Born' Sets Itself Apart From The Other Remakes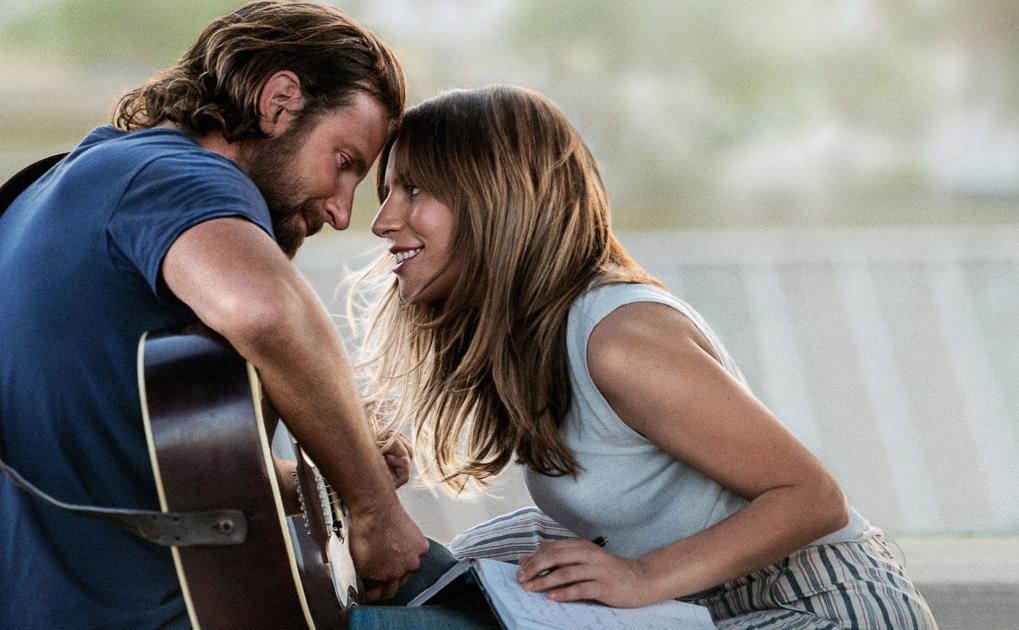 Power to the stars who are going to give birth to the violent love at the theatres. The Bradley Cooper-Lady Gaga vehicle is the immense power who will bare it all on the concert production by Todd Philipps, (Currently shooting The Joker). The musical pair on-screen are not your usual lovers who perform at gay bars and sing Midnight Special at their loft, the classic folk song of the Credence Clearwater Revival that has originated among prisoners in the American South. A Star is Born is the American Technicolor Romance that never lacked originality and bemoaned it's Hollywood tendency to kill creative paths. The five iterations of the tragic musical have swooned the lovers on their shoes and have provided them the temperature to gauge themselves, since growing up with music was a huge part of lives.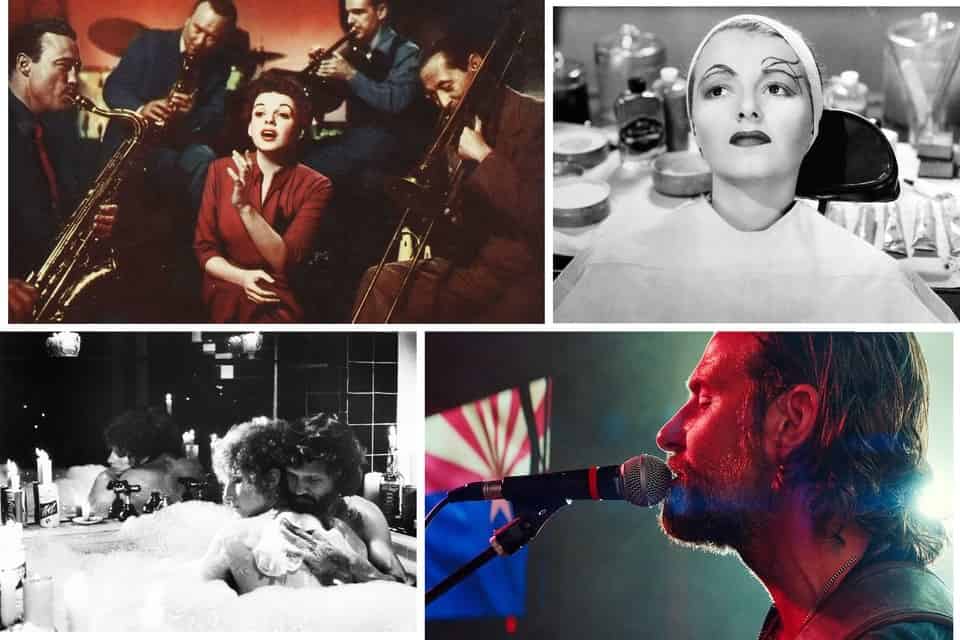 There are four versions of the story; Janet Gaynor and Frederic March, the one in 1937; was the fatal obsession behind achieving one's dreams. The next one in 1954 was with Judy Garland and Jason Mason the one where an actor helped a singer gain recognition whilst his popularity de-treated. The one in 1976 involved Barbara Streisand and Kris Kristofferson which was a vibrant and moving film even after alcohol depictions and acting chops had changed over time. Every previous version has found their money monster with the world appraising their colour of love. The passing of the line "I just wanted to take another look at you" is the dialogue rampage which has simultaneously been used in the past three movies and is the source of meme nowadays.
The remake co-written and directed by Hangover actor is the worldwide movie he stars opposite Lady Gaga. Bradley Cooper has locked hours behind his performance that is praiseworthy of either a Glastonbury or Coachella tour. His vision reproduced and repurposed certain imagery of the previous movies for the art.
As Bradley approaches the narrative from a personal space, he won't mention where, the star spends time interrogating his co-star along with his writer Eric Roth, introspecting every personal moment of Lady Gaga that will add relevance to her character Ally needed for the gravity of the movie. Lady Gaga's interaction with Sean Parker and her early days singing at Drag Bars became the foundation where the pair's meet got invented. Thanks to mini coopers and guys going gaga (officially Bradley Cooper and Lady Gaga fans) they have made Shallow the song of the year as it stands no.1 on I Tunes.
Remember in Woman in Black, how Radcliffe chose his godson to establish a relationship between the father-son conversation exchange. For the authenticity of the cast, he added people who were mercurial to his early days of being an addict, which even involved his Ear doctor. Bradley's glowing Oscar nomination was the beginning of the joyous period, a fact the actor yet cannot fathom of how he could not be excited for people to see his romantic creativity. The present movie image sees Jackson Maine captured within the star-making machinery where he cannot voice his realizations. His presentation is an ode to previous versions of Hollywood's love story. As a service to the audiences here is some of the Bradley-isms, homages, swan songs and Easter eggs that compiles the best of the stadium mic; as we dive in.
Ladies and Gentlemen, the One and Only Judy Garland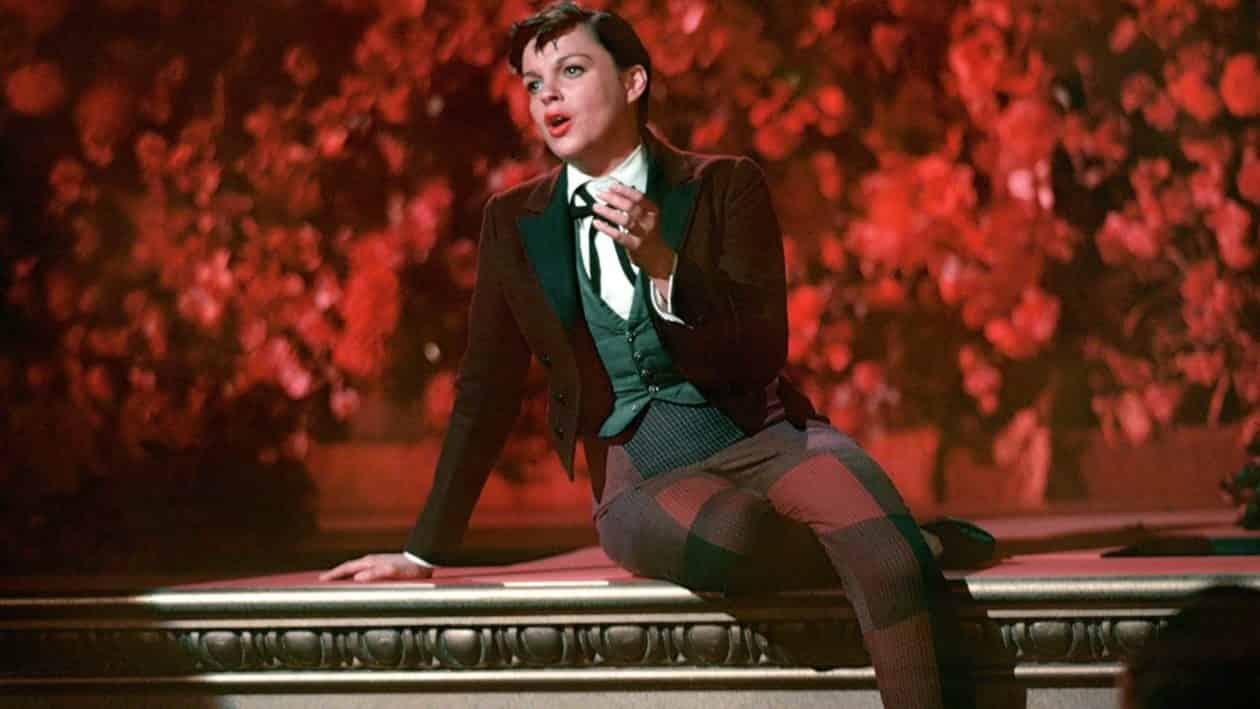 A devoted following for the start of Wizard of The Oz deserves your attention since she got defeated by Grace Kelly at the Oscars. She was the actor following for womanhood. In the earlier moments of the film, Gaga recites the famous "Somewhere Over the Rainbow" humming her tribute to Garland's wonderful singer character that was portrayed in the 1937 film, when she meets James Mason the alcoholic actor in decline. Garland's film career itself had been on a decline since she played Dorothy in the magical Wizard of Oz. It is the musical note of this Somewhere Over the Rainbow" song that produces the movie title under the carbon white lamp spotlight.
Lady Gaga kickstarted her career at Drag Bars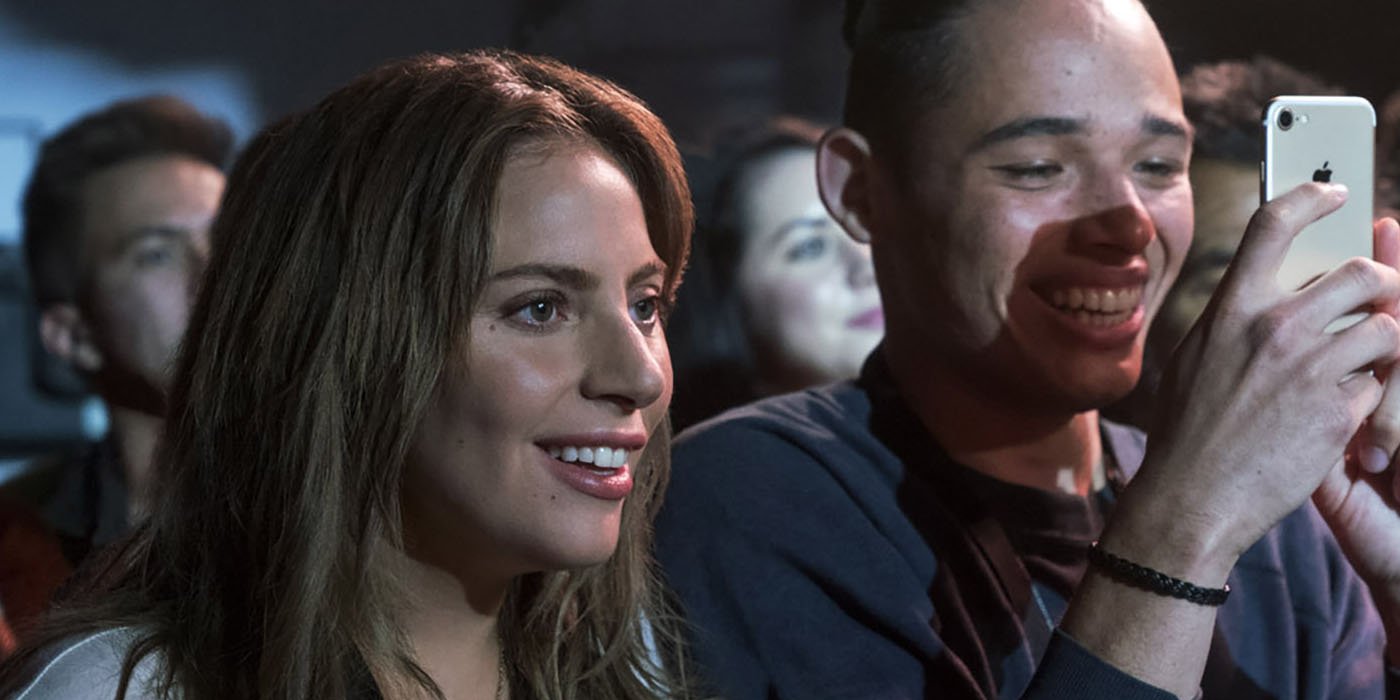 The musical drama might be the vision of Cooper's, but it is the rendition of Edith Piaf's "La Vie en Rose" in a gay bar, a significance for those of us familiar with the singer's real-life story. Some will contend that this is the true Bradley Cooper story but not only the multi-faceted talent directed the film but also wrote its screenplay alongside (Forest Gump's Eric Roth) and is also the castor behind Lady Gaga's portrayal of Ally.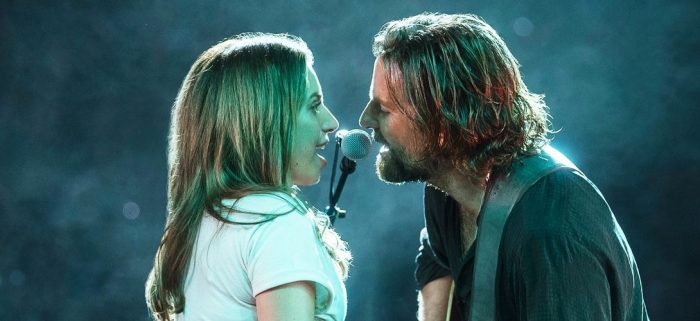 As both stars narrated it to the press, Bradley was looking for his mistress singer, until he came across her performance of the "La Vie en Rose" at the 2016 gala opening for the Parker Institute for Cancer Immunotherapy. The star admitted himself that he had found the one and the next day approached Gaga in gauging her interest to be his co-star. This is when Gaga reveals about her starting days performing in drag bars in Manhattan's Lower East Side. Her statement at the Toronto film Festival explained how she used to make a joke,
"Behind every female icon is a gay man. I really wouldn't be here without the gay community, what they have taught me about love and acceptance and bravery."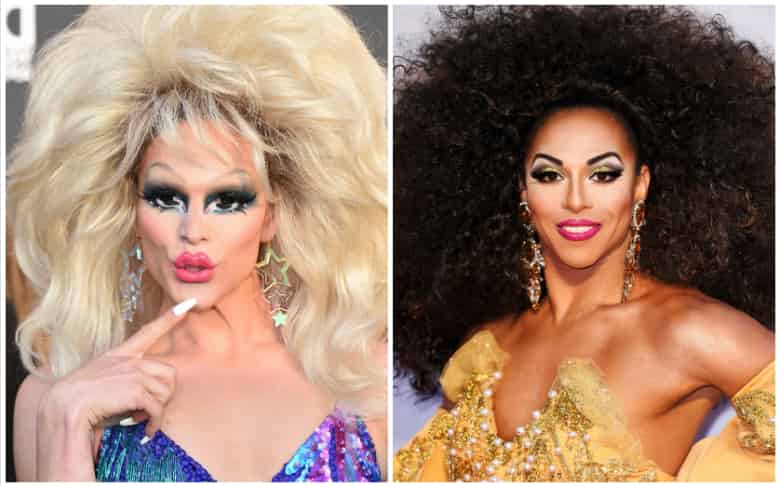 Also, on her casting suggestion for Drag Bar performers, Cooper was happy to collaborate with Willam Belli and D.J. "Shangela" Pierce. Willam Belli confessed that Cooper trusted them to improve since had confidence over them on what goes inside the dressing room scene. The exact words were,
"You guys know what goes on in a drag dressing room better than me, do your thing.' He just let me go off and do a bunch of jokes."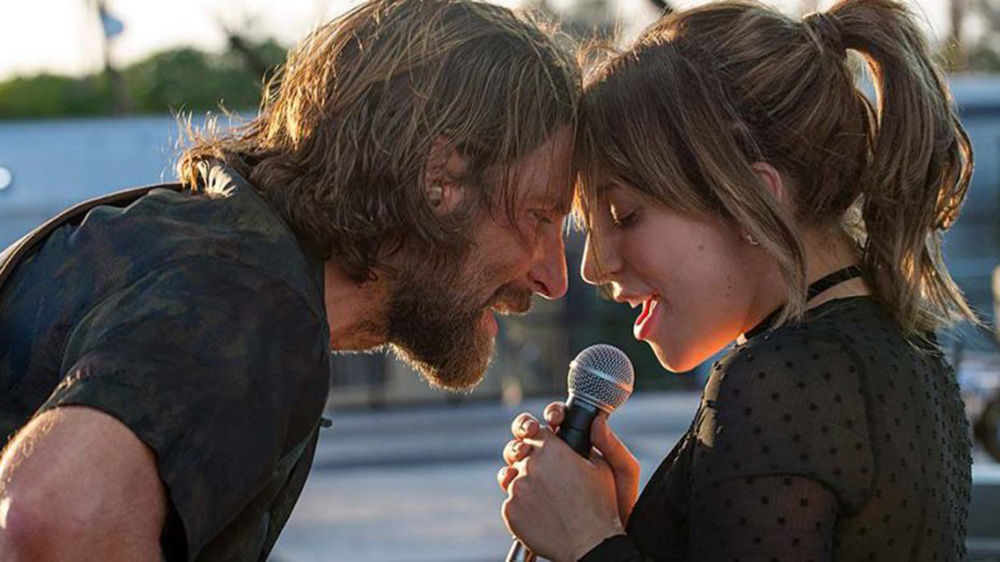 Absolutely delighted with their performances, he asked them to come back and film more scenes on the set than what was originally intended as per the script. One bonus scene includes Jackson waiting for Ally outside while she is changing clothes inside as she counts money performing for Shanghella, while the bar has closed. This made Belli's and Pierce's work serve as real instruments to the film by being hilarious and heartwarming.
Mind those Eyebrows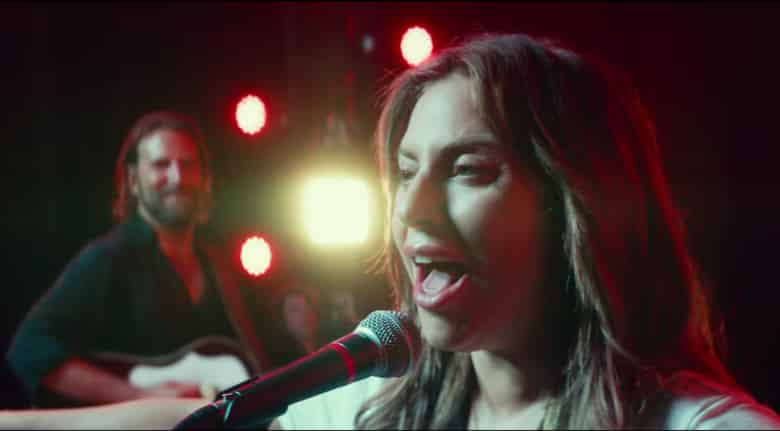 Eyebrows play an important part for every iteration of A Star is Born. In the movie, Janet Gaynor's character got an elaborate makeover before the screen test. The actor appears completely heinous before the makeover is removed by the gentleman character James Mason who personally helps remove the face paint and the awful eyebrows to be added. As shown in the below picture James Mason does exactly what Cooper did to Lady Gaga during the oft wipe-out makeup encounter.
There was a campy gender swipe of makeover sessions that take place between Barbra Streisand and Kris Kristofferson. Barbara impressing Kris Kristofferson's eyebrow while in the bathtub. She also applies mascara on his cheek and tells him, "Oooh, you're so pretty.", probably could be defined as an out of the context homage jammed into his one. The W.T.F. moment is completely lit by candles stuffed into Schlitz beer cans. When Jackson sees Ally performing Édith Piaf's "La Vie en Rose" in gay makeup, he becomes so turned on and emotionally wrecked by her performance that he removes her make up backstage. After peeling Lady Gaga's eyebrows, he peppers her with a question about her makeup application—queries that Gaga said sprang from Cooper's genuine curiosity.
Cooper on Lady Gaga's Nose: More Creepy than Cute
Touching faces has been the art for most actors as the sign of the first physical contact between characters, even before holding hands. In the movie, most of the face touching description takes place around Gaga's nose- a feature around which Gaga feels insecure more than her songwriting. Ally feels complex when it comes to her looks. Her scrutiny is inspired by Lady Gaga's real life as an up and coming artist. When Cooper first touches the Lady's nose it's meant to be a meet- cute. But, it turns out to be the salvo for more creepy than cute.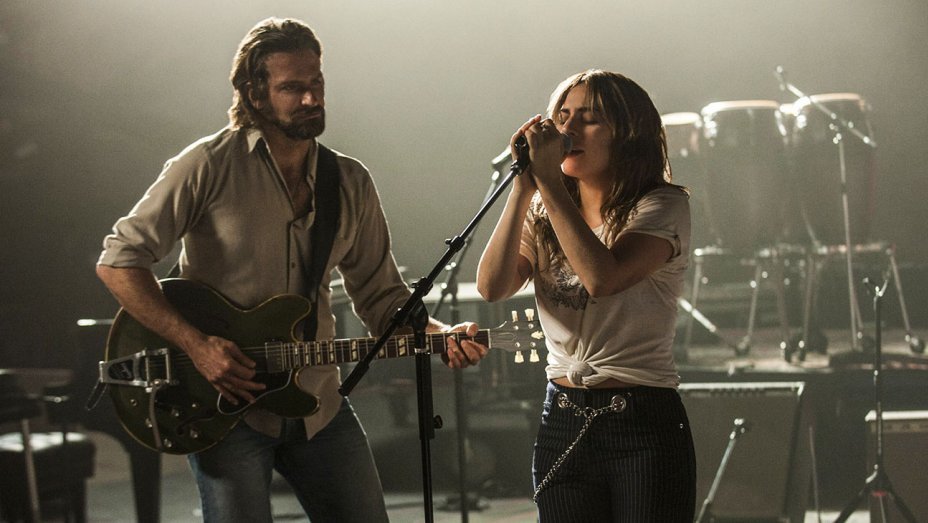 The film's theme song Shallow is sung by Gaga's nasal cavity if one observes, destining it for high school recital glory. Jackson Maine's character is the complainant about pop music legends such as Waylon Jennings through his beard. The film is a musical about the star-studded: Dave Chappelle, Halsey, Alec Baldwin, and Sam Elliott who all make appearances. But if there is one supporting actor whose performance isn't mentioned. It's Lady Gaga's nose during drama, romance, remake, concert documentary that can also be described as two and a half hours of schnoz porn.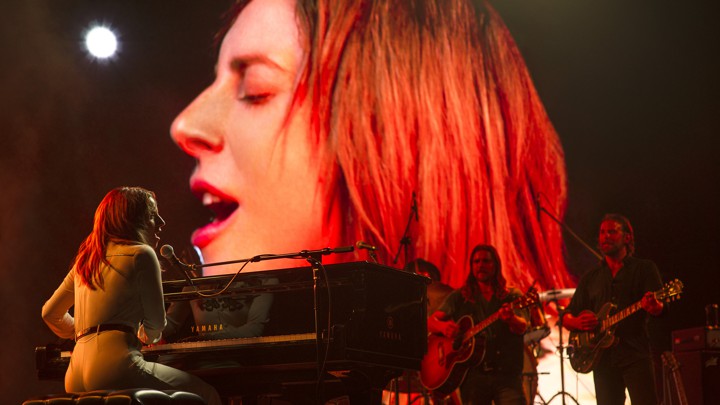 As Gaga remembers:
"Almost every single person I've come in contact with in the music industry has told me that my nose is too big and that I won't make it," Ally tells Jackson, a statement inspired by the real-life scrutiny Gaga faced as an up-and-coming artist. I was told when I was first starting out that I should get a nose job,"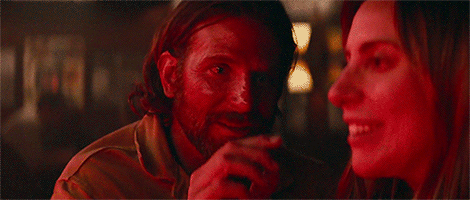 Also, Gaga further elaborates how her character talks about how ugly she feels, she starts preaching when she is insecure but doesn't actually practice what she always starts preaching. It's Jackson display of exaggerated flattery that gets her character dependent on his approval.
Dog 101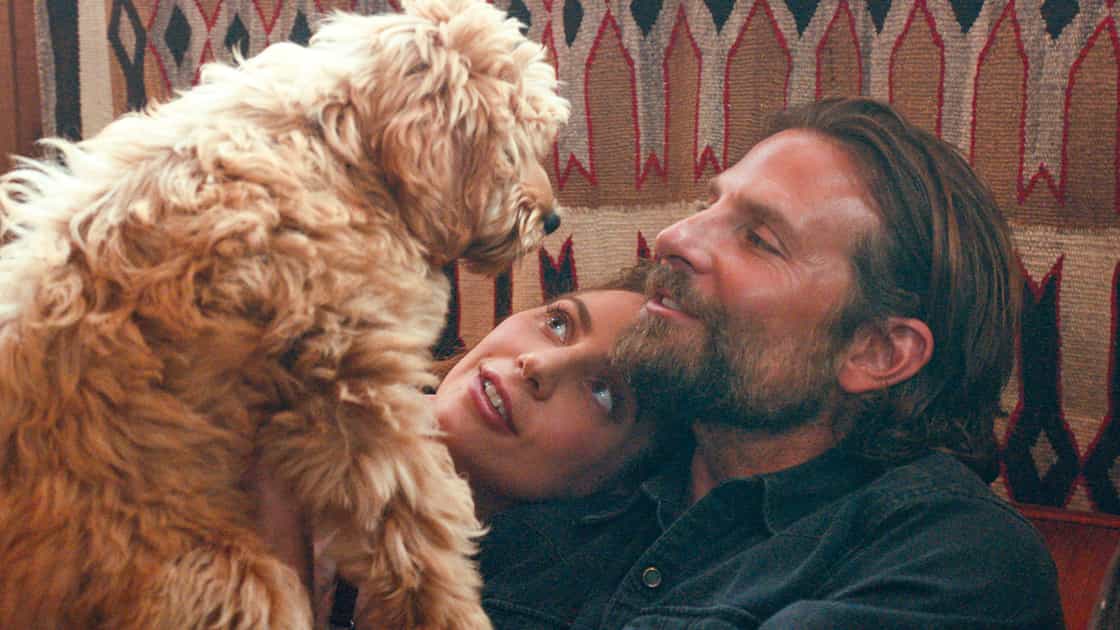 The dog adopted in Jackson- Ally's adaptation is not just any other dog but Bradley Cooper's real-life dog. And his Dog's casting was completely important and eternal for Cooper. The dog adopted by the couple played by Charlie, Cooper's real-life pooch acts his tail off in this one. Cooper explains that to keep his [late father] close, he needed to the small things that meant a deal to him. One of it happens to be Cooper's dog Charlie named after his late father. In the movie, the couple doesn't have a child together, but they do have a dog which seals their marital relationship on a whole other level.
The Ear Doctor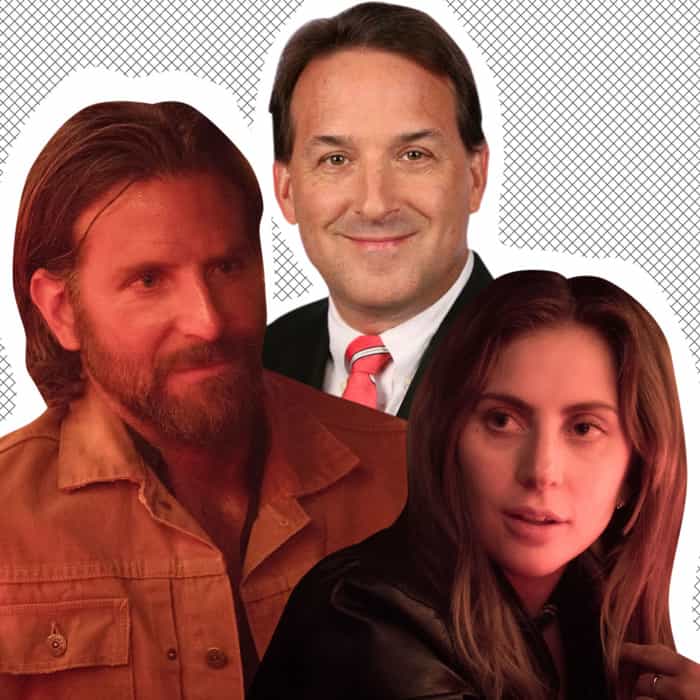 In Cooper's "Star is Born Jackson's" Character suffers from an ear deficiency which makes it hard for him to sing before his mic. Cooper was hell-bent on depicting his character's seriousness to be realistically deficient. So, to do so he consulted his own ear doctor, William Slattery III, M.D., president of the House Ear Clinic in Los Angeles and even gave him a cameo in the film. The Doctor was so surprised with his casting flourish, he considered himself to be in a different world. Cooper even name-checked his doctor at the Los Angeles premiere as he was so pleased with his cameo's performance.
The casting of Friends and Family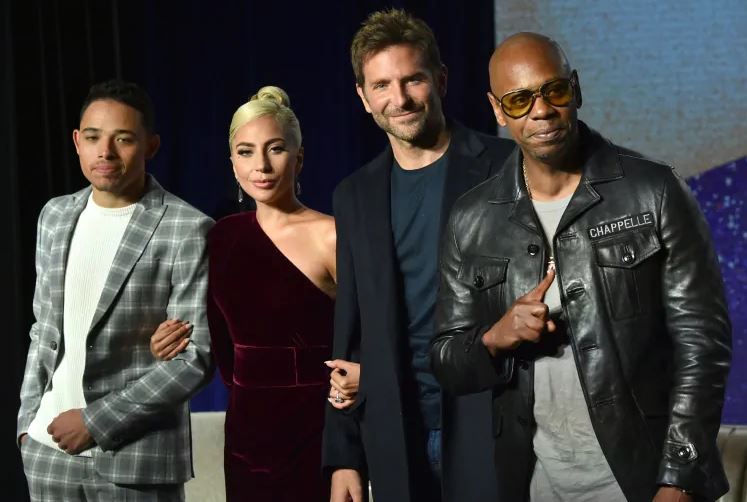 Cooper's family cast involves near and dear ones, to begin off with is Dave Chappelle, whom Cooper met several years ago. It was the crowd at Cooper's onstage performance of "The Elephant Man", that caught the attention of the comedian. The duo stayed till the end of 4:30 A.M. talking and eventually exchanged numbers. Cooper wanted to have a true-blue friend that only wasn't like Chapelle but could play him on screen. Their dynamic was so warm and so dynamic, that Cooper flew to Ohio twice to convince the comedian for an acting Comeback. The actor ended having cast the comedian's daughter Sanaa as his character's daughter. Here is what A blown away Chappelle thought about his friend's movie.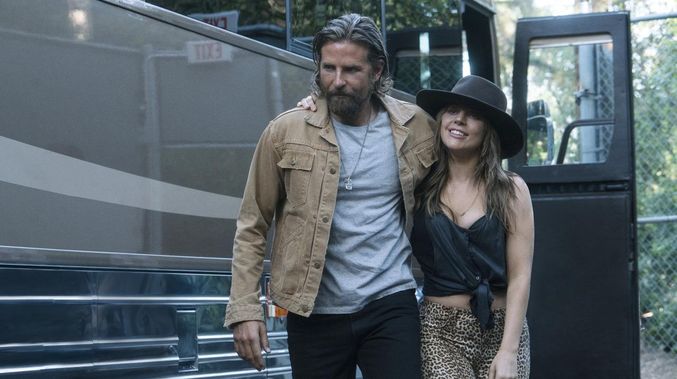 "Tonight is the first time I've seen myself in a good-ass movie,"
Cooper also took in Alias co-stars Ron Rifkin as the head of the rehab facility where Jackson checks into and Greg Grunberg as Jackson's limo driver. Also, Cooper felt that since this movie is about an epic musical saga, the rite of passage from father to daughter should be given to Andrew Dice Clay whose album Cooper memorized in 8th grade to play Gaga's on-screen father. Gabe Fazio who is Cooper's grad school buddy plays Tommy in the musical. He also cast Drena de Niro daughter of Robert de Niro his co-star in Silver Lining Playbook, so this entre filling is like a family tree of the best gang of Hollywood romantics.
70's costume nostalgia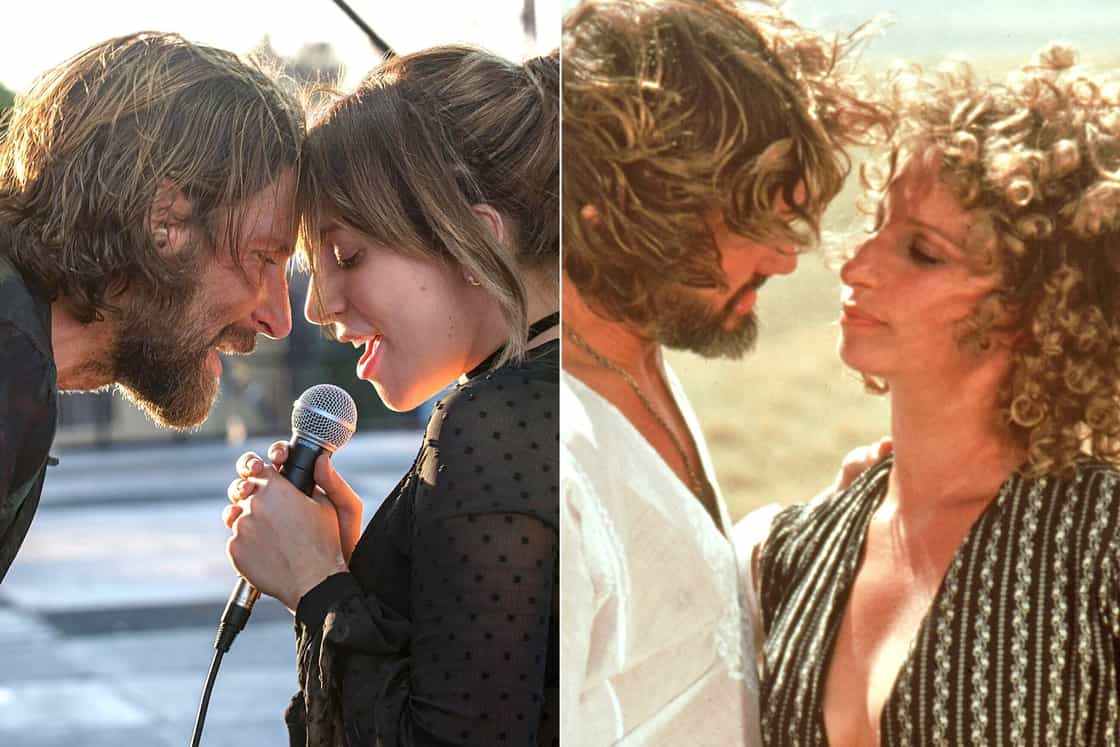 There was a fabulous on-screen credit reading in the 1976 remake which said "Ms. Streisand's clothes from . . . her closet." Streisand was famously remembered for wearing her own clothes in the movie, which became the inspiration for Eric Benach's design bespoke for Jackson's Shirt and Belts. Meanwhile, Benach successfully transpires Gaga's fashion through costume, beginning with T-shirts and jeans and building up to high-designer fashion once Ally finds fame. The film's production notes also include vintage wear for Ally's closet, where the character's wedding dress was a nod to Streisand's own bohemian bridal look.
Deconstructing Jackson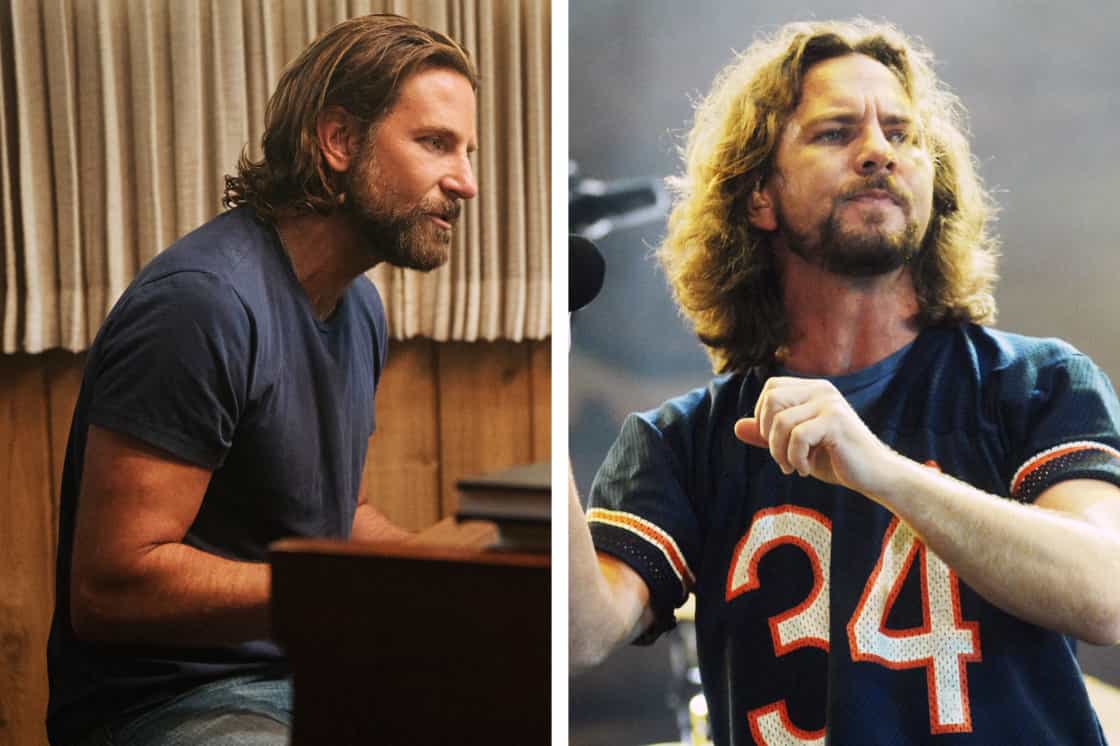 Jackson Maine character's backstory for Cooper is the partially inspired line in Bruce Springsteen's autobiography about how the rocker "took his father's voice." In a line exchange with Vanity Fair interview, Cooper admitted that he wanted to be like his father as he grew up. So, following the two sentiments, he created a heart-breaking storyline between Jackson and brother/father figure played by Sam Elliott.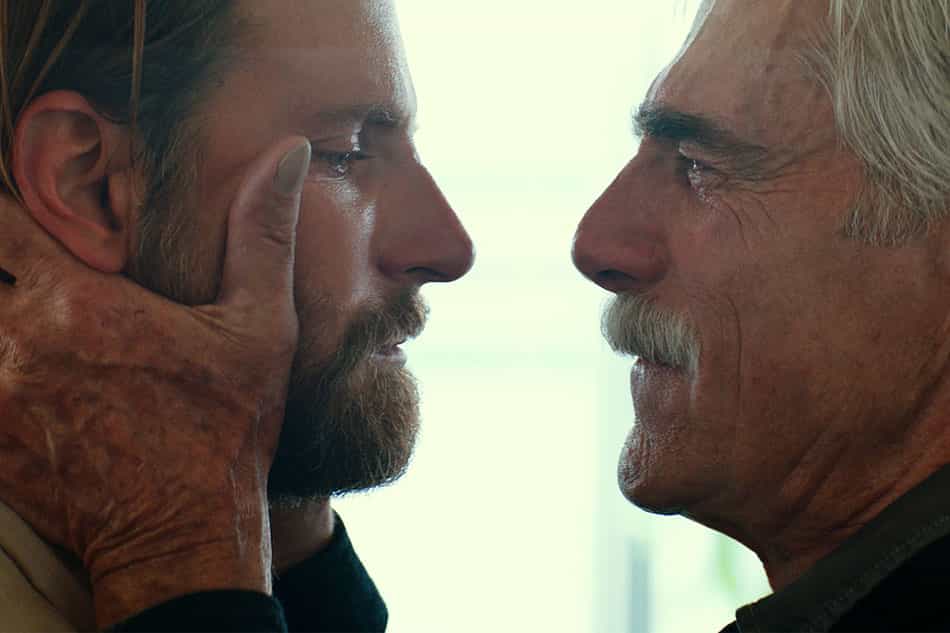 Cooper made sure that Elliot spend hours with his vocal coach to approximate his twang such that Cooper and Elliot's voice matched on a baritone ground level. Their voices needed to be inseparable then only would their relationship would be the equalizer to their perfect sentiments. It was Cooper's voice that Elliot decided to take on that role and as for the shaggy hair and the beard look, Cooper spent several days shadowing Pearl Jam frontrunner Eddie Vader in Seattle. Certain mannerisms like the way Cooper crushed his pills with the heels of his boots were inspired from his dreams. When most country singers used to wear hats during their live performances, Cooper did the opposite. He took off his hat to look the most vulnerable when he was onstage.


"Just Wanted to Take Another Look at You"
After the curtain to their performance Shallow on stage, Cooper drops Ally at her place only to roll down the windows of his Jackson and say those lines, "Hey" and then the service of the iconic line to Lady Gaga which has been used in every "A Star is Born" movie to bookend the classic forever. And just like that, a romance is reborn and the iconic Line.