Movies
Avengers 4 – Dave Bautista Has Revealed A Major Spoiler About His Character!
Avengers: Infinity War was earth-shattering as Mad Titan 'Thanos' turned our worst nightmare come true. He was indeed the strongest cosmic-supervillain who assembled the Infinity Gauntlet with all the six Infinity stones representing cosmic singularities that binds the universe.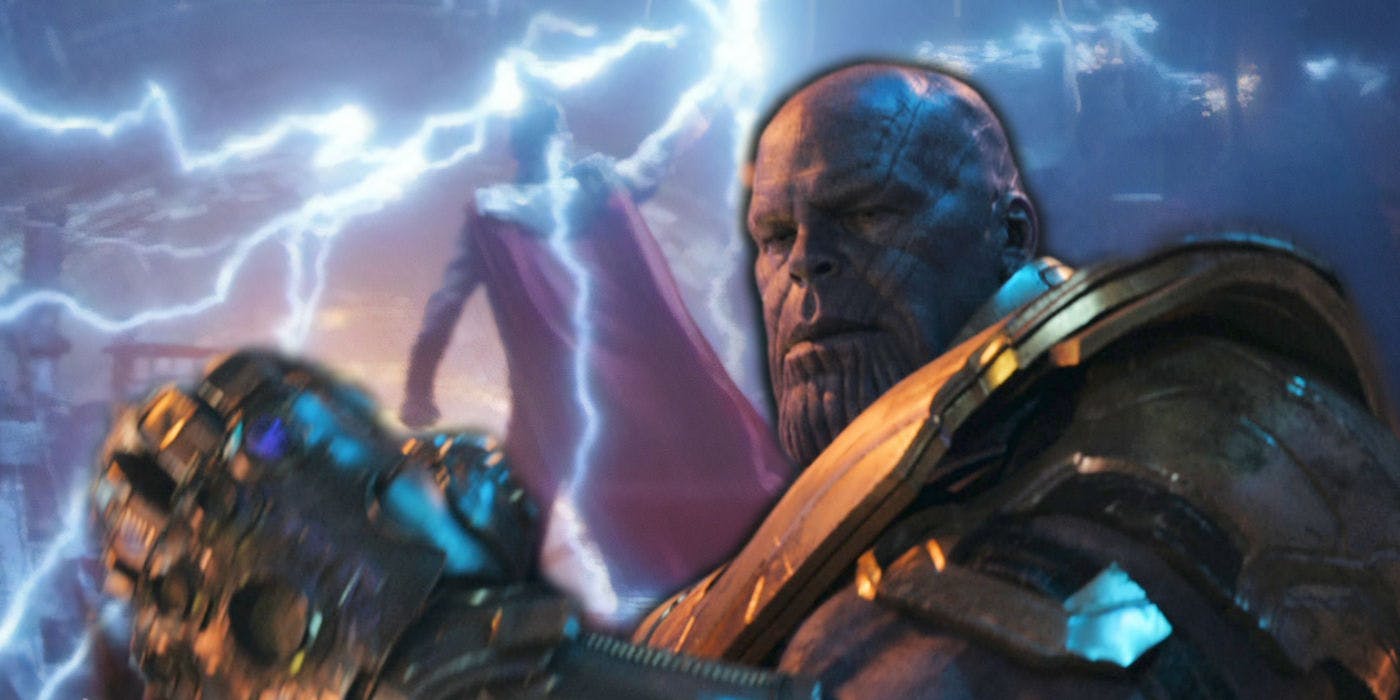 He snapped his fingers resulting in wiping off half the life in the entire universe including half of all superheroes such as Spiderman, Dr. Strange, Black Panther, Bucky, Entire Guardians of the Galaxy except Rocket etc. The Mad Titan achieved his purpose of rebalancing the universe; subsequently enjoying sun-sets in the grateful universe.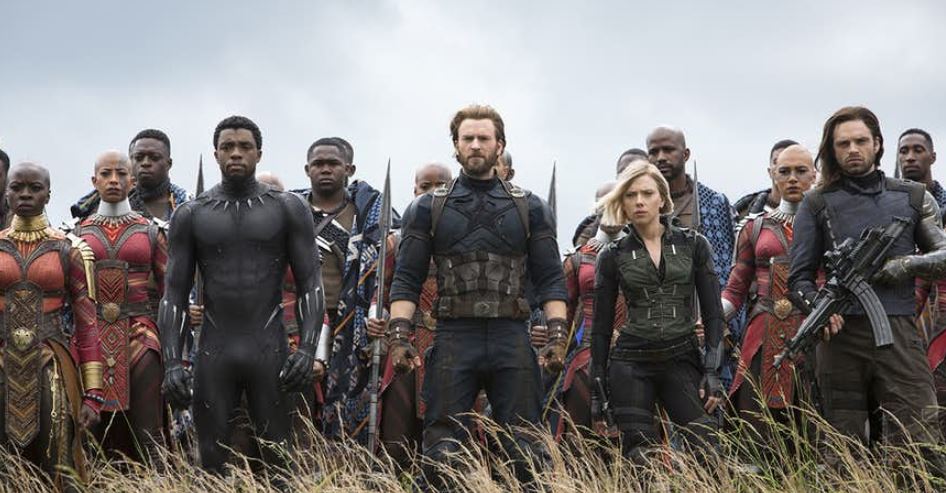 Well, the fans believed that their beloved superheroes will come back from the dead in Avengers 4 as there are sequels planned to some of their solo franchises. But Infinity War writers insisted that deaths are permanent.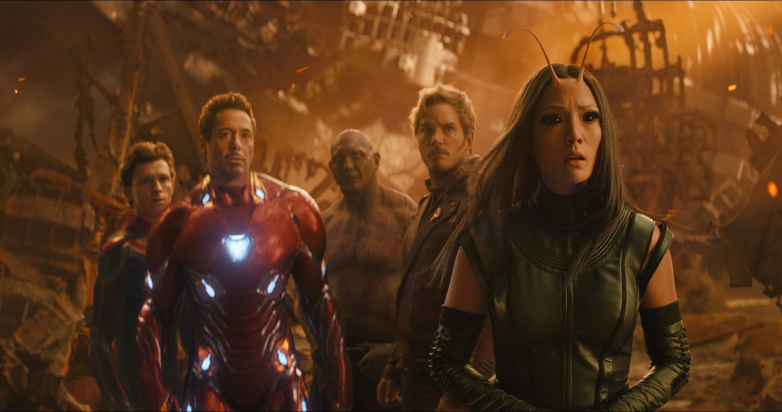 Markus said: "[Avengers 4] doesn't do what you think it does. It is a different movie than you think it is. Also…[the deaths are] real. I just want to tell you it's real, and the sooner you accept that the sooner you will be able to move on to the next stage of grief".
Dave Bautista aka Drax has been in the news for being the vocal opponent to Gunn's ouster from MCU. He is threatening Marvel studio of leaving the franchise but he is holding back for now. But while talking to Good Morning Britain, he revealed a major spoiler that his character is still alive. He said: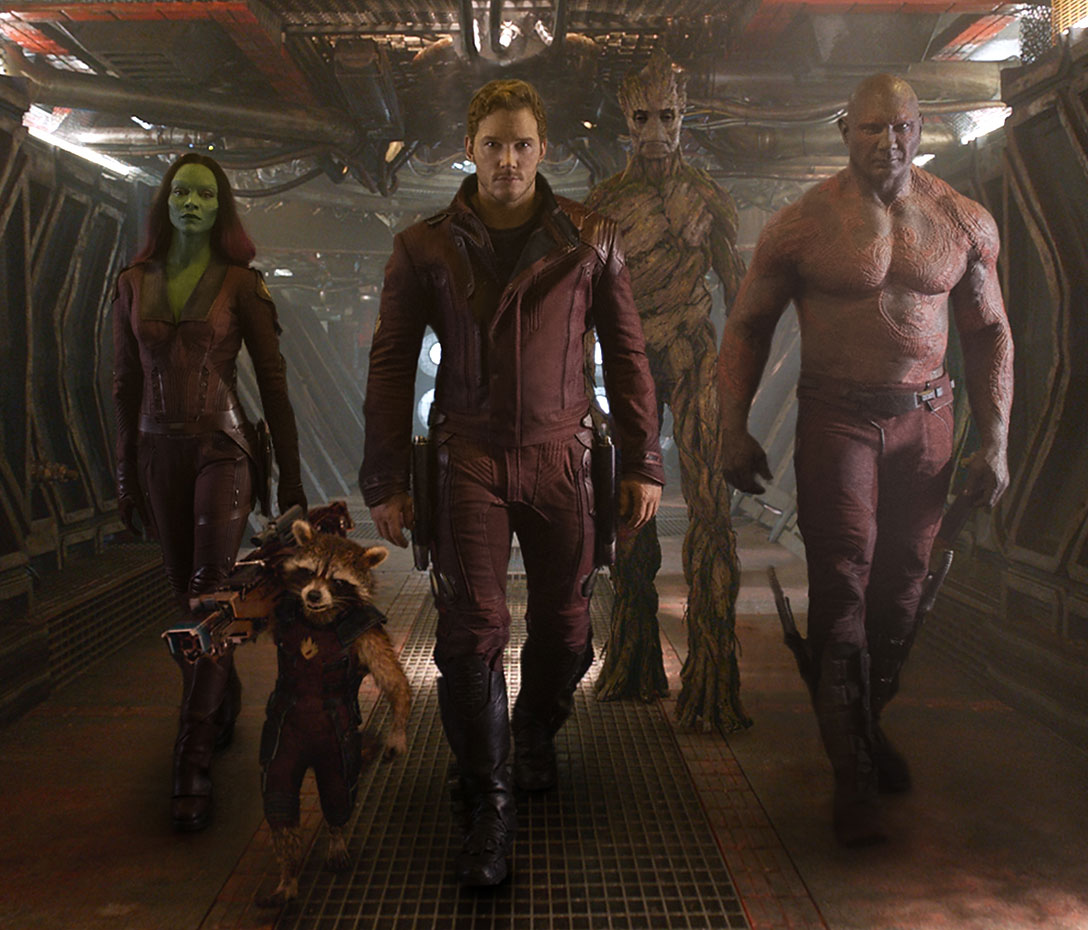 "We definitely see more Guardians in the upcoming Avengers, which we've already shot. Oddly enough, I guess I wasn't supposed to say anything, but I was already saying before Avengers 3 was released that I'd already filmed 4, and I was signed up for Guardians 3. I've shot scenes for it, so I must come back somehow."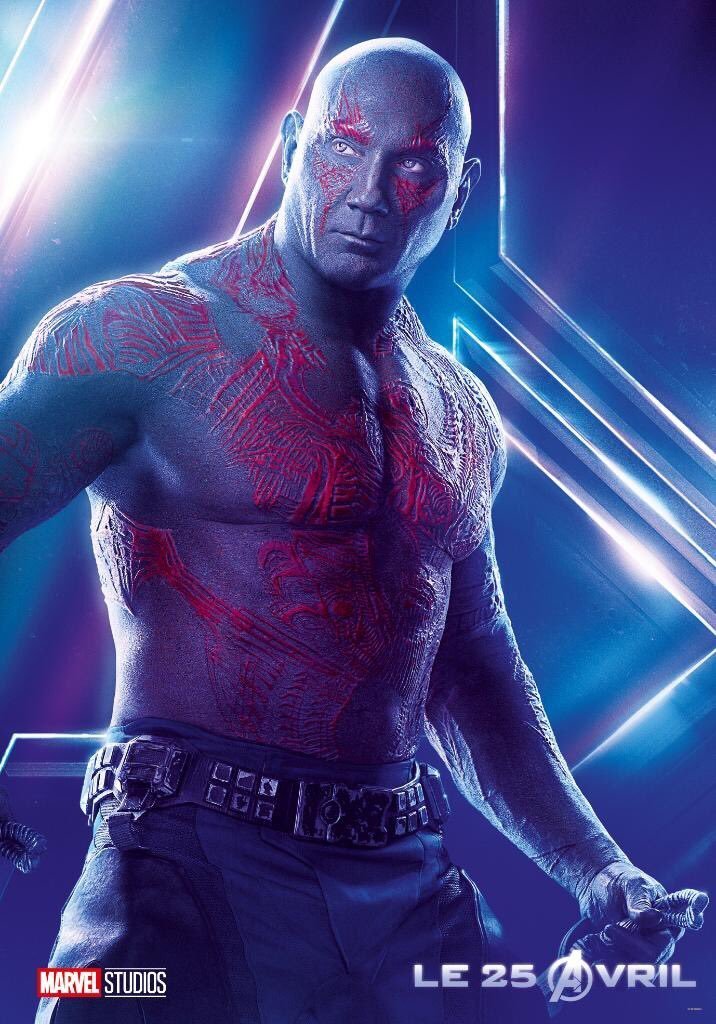 "I felt a sense of guilt because I don't know if I was supposed to say anything, and nobody told me not to say anything," Bautista added.
Avengers 4 will bring closure to so many storylines, character arcs, and mysteries. It will mark the culmination of everything that's happened in MCU.
"I feel like with Avengers 4, because it was made before there was any response to Avengers 3, it's really pure in that regard. The storytelling is very pure. It's without any sort of external noise creeping in at," Joe Russo told Deadline during SDCC 2018.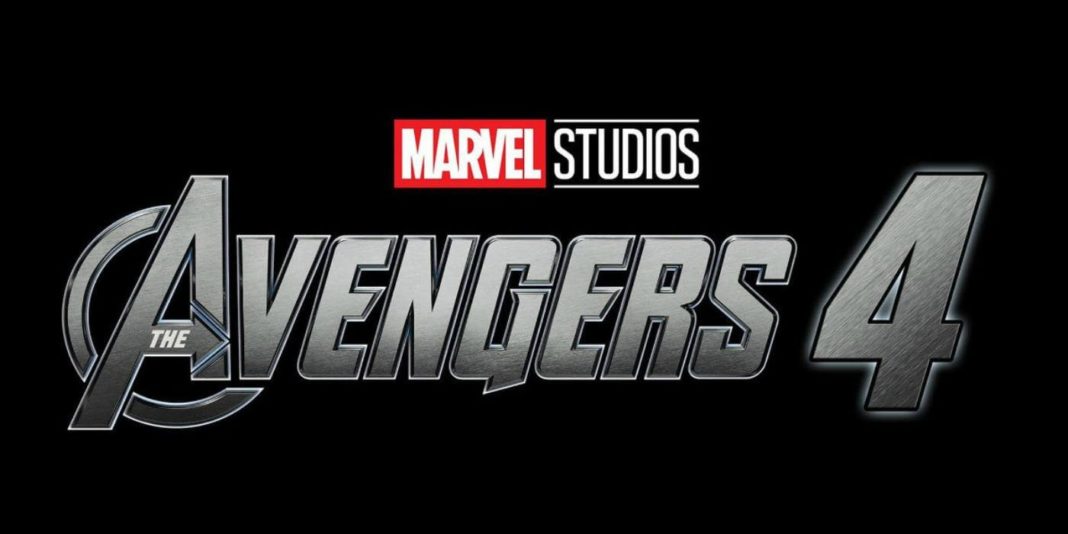 He added: "We've been in post-production on [Avengers 4] since the release of Infinity War and we've got some additional photography that we're doing in a month or so."

"You know, we're very proud of it. I think ultimately Avengers 4 may be our best work for Marvel. I think we've grown with every movie that we've made there. We've grown with the characters. We've grown with the cast. As filmmakers we're very happy and very excited with the movie."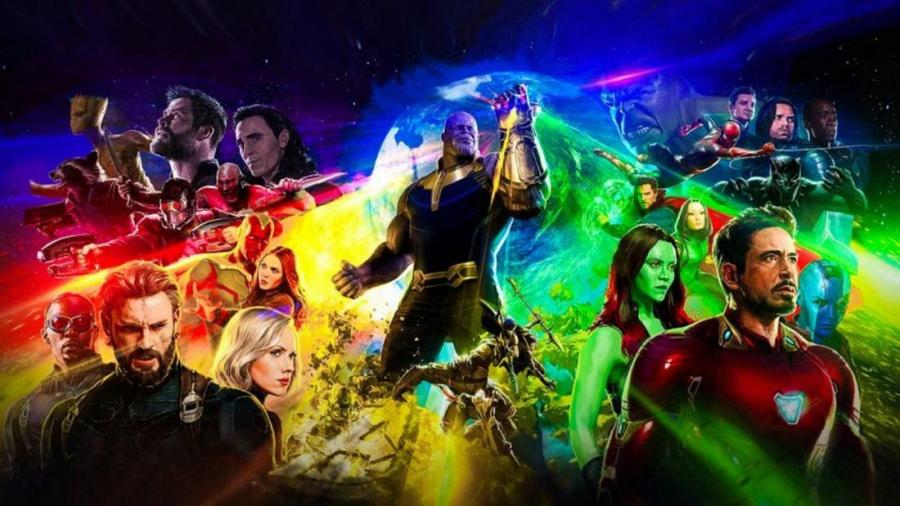 The ensemble cast of Avengers 4 is ground-breaking as it includes top industry talent brought by Marvel studios such as Josh Brolin (Thanos), Robert Downey Jr. (Iron Man), Chris Evans (Captain America), Scarlett Johansson (Black Widow), Chris Pratt (Star-Lord), Zoe Saldana (Gamora), Mark Ruffalo (Hulk), Sebastian Stan (Winter Soldier), Anthony Mackie (Falcon), Chris Hemsworth (Thor), Tom Hiddleston (Loki), Tessa Thompson (Valkyrie), Jeremy Reiner (Hawkeye), Benedict Cumberbatch (Dr. Strange), Benedict Wong (Wong), Tom Holland (Spiderman), Letitia Wright (Shuri), Chadwick Boseman (Black Panther), Paul Rudd (Ant-Man), Elizabeth Olsen (Scarlett Witch), Karen Gillian (Nebula), Pom Klementieff (Mantis), Bradley Cooper (Rocket Raccoon), Vin Diesel (Groot), Dave Bautista (Drax), Paul Bettany (Vision), Brie Larson (Captain Marvel).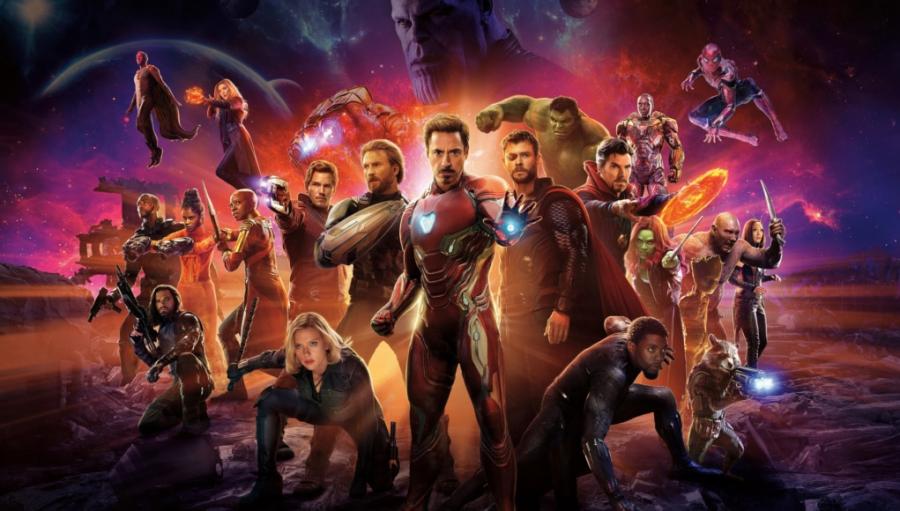 Avengers: Infinity War is currently available on digital platforms, the DVD/Blu Ray etc. There is additional unseen footage and other cool stuff such as audio commentary, gag reels, interviews etc. Don't miss it.
The official movie synopsis reads:
"Iron Man, Thor, the Hulk and the rest of the Avengers unite to battle their most powerful enemy yet — the evil Thanos. On a mission to collect all six Infinity Stones, Thanos plans to use the artifacts to inflict his twisted will on reality. The fate of the planet and existence itself has never been more uncertain as everything the Avengers have fought for has led up to this moment".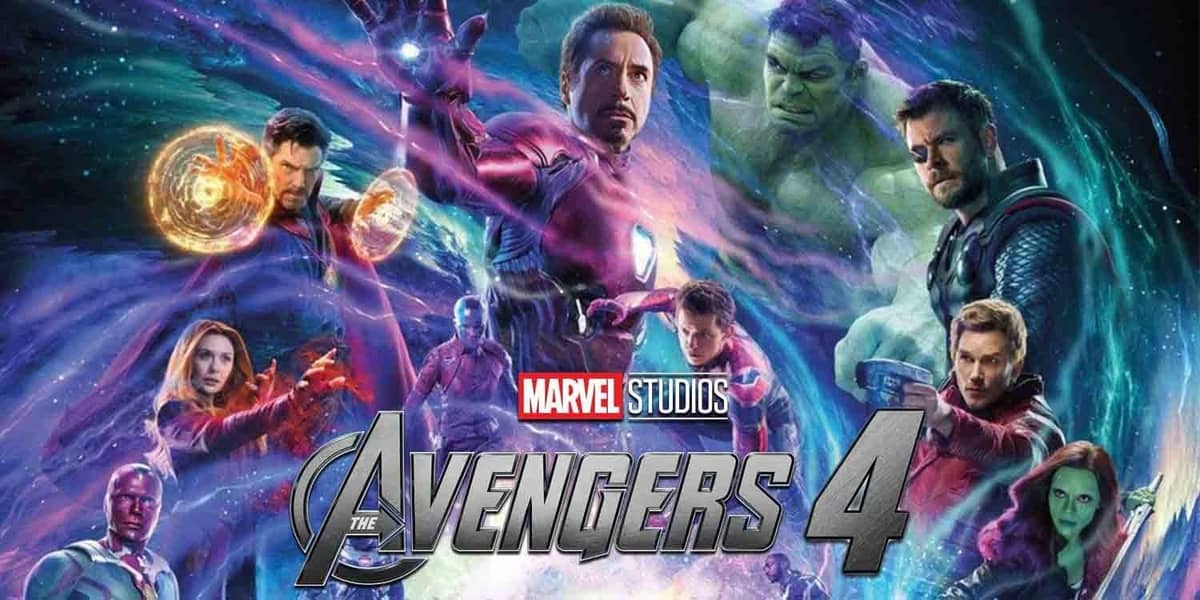 Avengers 4 is going to be released on May 3, 2019, the official movie synopsis is yet to be released, but the brief plot description reads:
"A culmination of 22 interconnected films, the fourth installment of the Avengers saga will draw audiences to witness the turning point of this epic journey. Our beloved heroes will truly understand how fragile this reality is and the sacrifices that must be made to uphold it."