Movies
The First Look at Captain Marvel in Her Trademark Suit Finally Revealed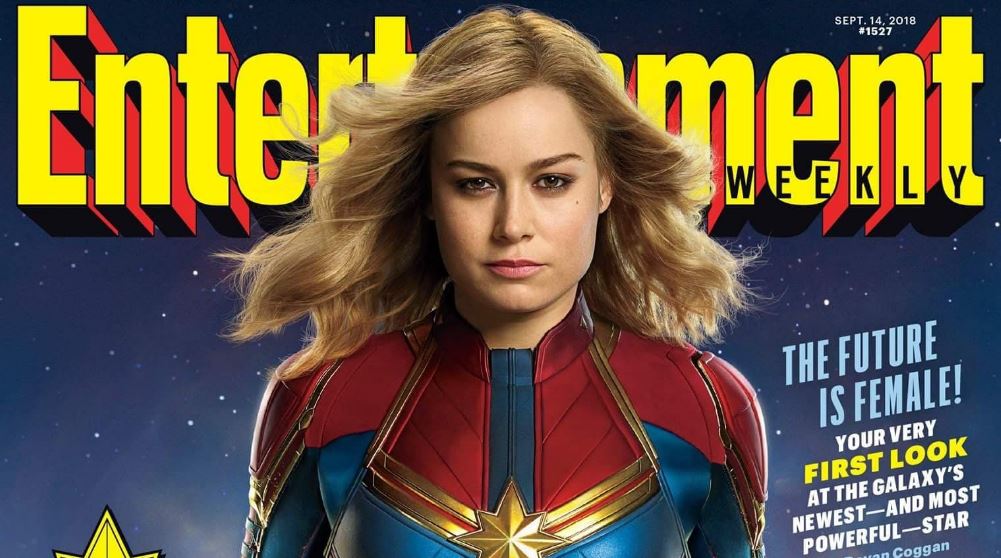 Marvel Cinematic Universe will begin things with their first ever female-led Superhero film Captain Marvel. While WB and Fox will throw in X-Men: Dark Phoenix and Shazam!, it is Captain Marvel that will be the most likely film to lead the Box Office until Avengers 4 comes in and shatters every record that even Avengers: Infinity War made. Marvel is probably looking down at yet another successful entry in their larger shared Universe and Captain Marvel will be the second last movie in Phase 3 which will lead directly into Avengers 4.
Until now, there has been no build up to Captain Marvel whatsoever! Feige has been claiming the fact that she will turn out to be the strongest superhero that Marvel has ever put out, and that she will actually have the strength to move planets! Till now, the only reference that we have got for Captain Marvel was at the very last moment during the post-credits scene of Avengers: Infinity War. So this means that Marvel has been hiding their biggest gun until now and she is going to lead the MCU forward in Phase 4 and beyond.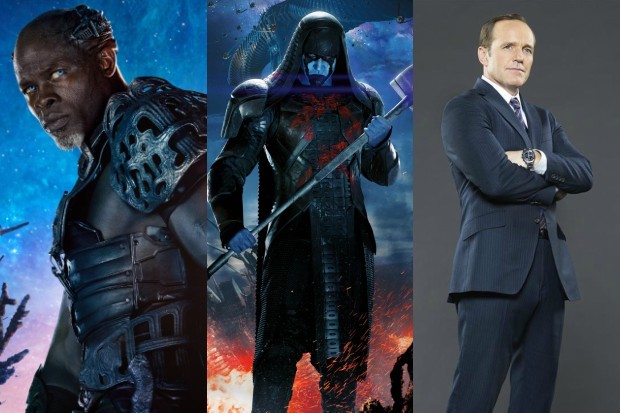 By now, everyone knows that Captain Marvel is going to be a prequel set up in the 90s. We are going to see Captain Marvel take on Thanos in Avengers 4, but before that, she will go up against the alien army of the Skrulls teaming up with Mar-Vell and a younger Nick Fury. It was revealed a while ago that Phil Coulson is going to be back in his younger days as well, and we will also be seeing the two Kree people, Korath and Ronan the Accuser return in the prequel story. Feige shared that the Skrulls are going to be the main villains of the movie and Captain Marvel will be based upon the Kree-Skrull wars.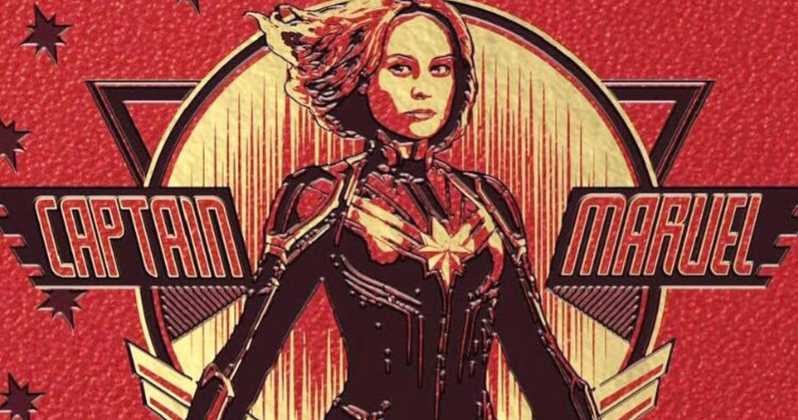 Here's what he said about the movie and Brie Larson playing Captain Marvel at Comic-Con 2017:
"All of the Marvel characters have flaws to them, all of them have a deep humanity to them. With Captain Marvel, she is as powerful a character as we've ever put in a movie. Her powers are off the charts, and when she's introduced, she will be by far the strongest character we've ever had. It's important, then, to counterbalance that with someone who feels real. She needs to have a humanity to tap into, and Brie can do that."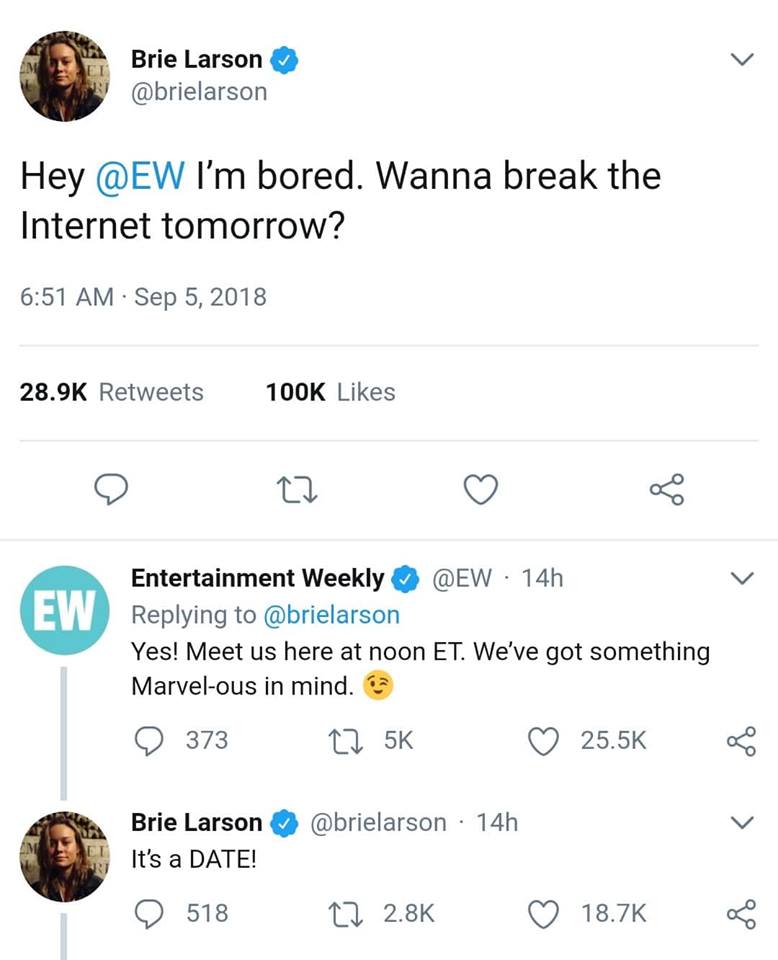 Until now we have been wondering that why has Marvel been taking so long to reveal anything for this film. We had not seen any marketing material for this movie till now. Just last night, Brie Larson teased the first look at Captain Marvel to come in today. Look at her tweet right above. Now, we finally have the first look at Captain Marvel as she appears on the cover of Entertainment Weekly. Have a look: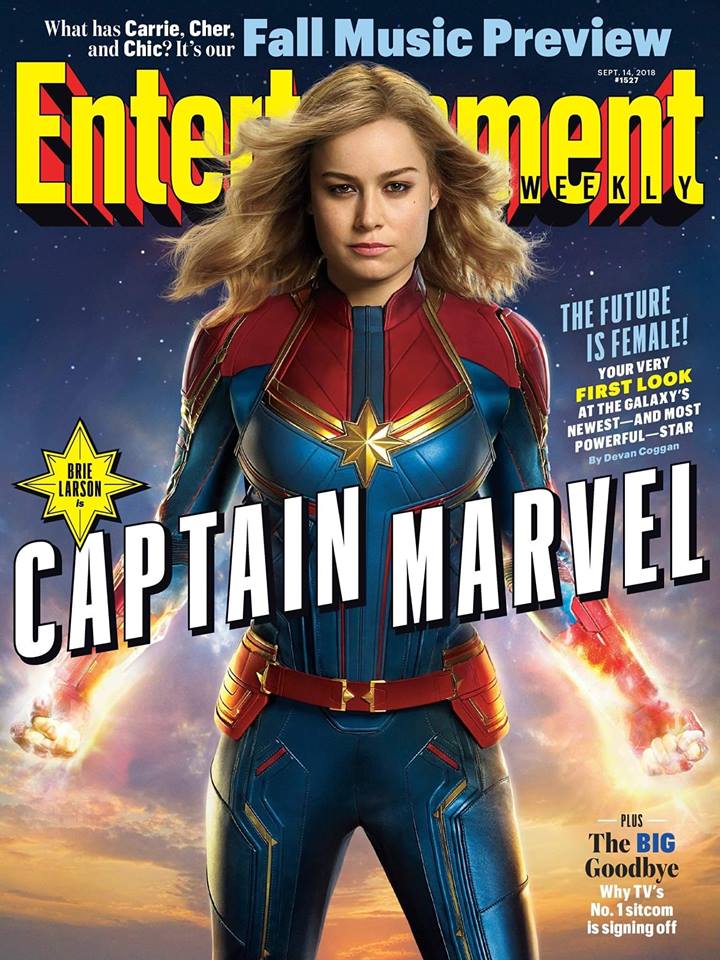 While we had only seen her in her Kree Suit till now, that being the courtesy of certain set photos which were leaked, we now finally have the first look at her trademark Red Blue and Gold suit. While this cover image seems to be more animated and tweaked, here's a look at Captain Marvel live action: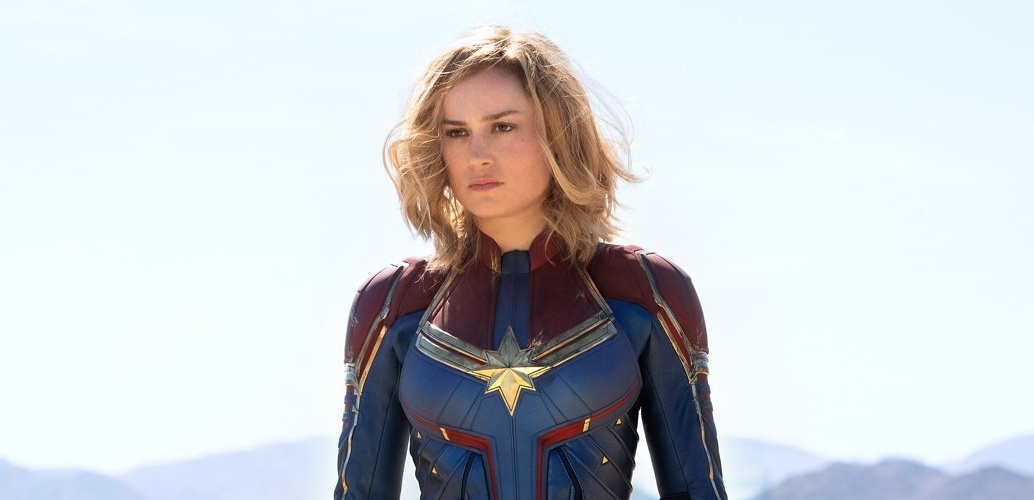 We have to admit that Marvel has just nailed her suit from top to bottom! Larson just looks so stunning as Captain Marvel and it won't be a surprise if Captain Marvel ends up pulling off numbers like Black Panther or even better. Captain Marvel is going to have a big powerful presence on the big screen which everyone is going to love. Given that Marvel has given us the first look at Captain Marvel in the beginning of this month, we could surely expect to get the first trailer for the movie in the coming days. It would most likely come out in the last week of September so Marvel could have it being played with the most anticipated movies like Venom coming out this fall.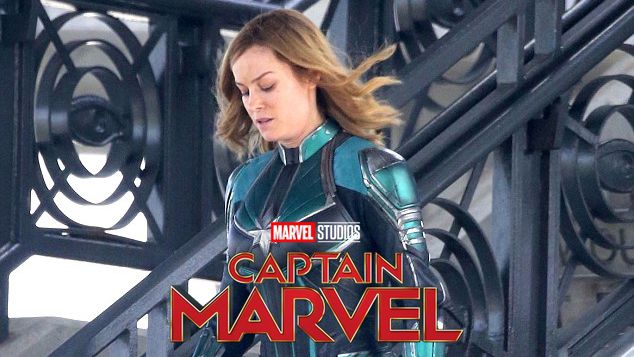 Captain Marvel hits the theatres on March 8, 2019, and here's the official Synopsis:
"The story follows Carol Danvers as she becomes one of the universe's most powerful heroes when Earth is caught in the middle of a galactic war between two alien races," the synopsis reads. "Set in the 1990s, Captain Marvel is an all-new adventure from a previously unseen period in the history of the Marvel Cinematic Universe."