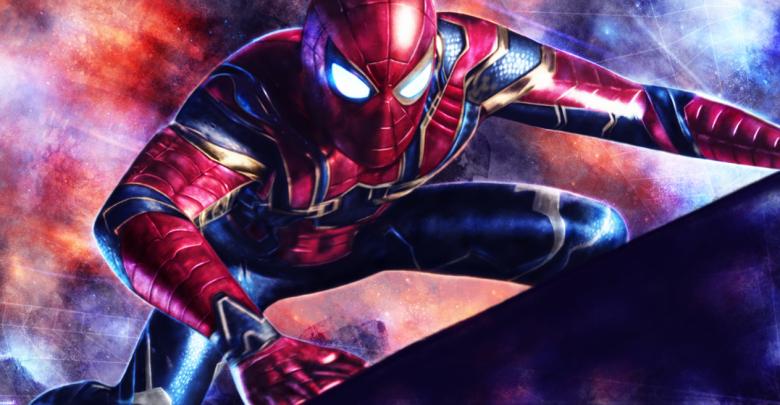 Spider-Man: Homecoming was the first solo Spider-Man movie within the Marvel Cinematic Universe. The movie was inspired by classic works of Stan Lee and Steve Ditko from the 60's. It adapted the "Homecoming" storyline, the comic was launched in the 1990's and the idea was to re-invent Spiderman character which totally aligned with the then vision of Sony Pictures.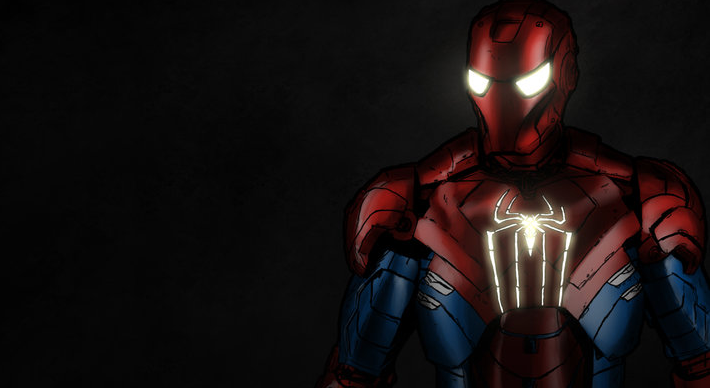 It was a very well-thought out story and had a lot of heart in it as it got the character absolutely right. In the movie, we saw how amazing his new suit was, and we also got a look at the Iron Spider suit which Tony offered to Peter as he invited him to join the Avengers. Peter denied that offer but we know that he is going to join the Avengers and will even don the new Iron Spider suit in Avengers Infinity War.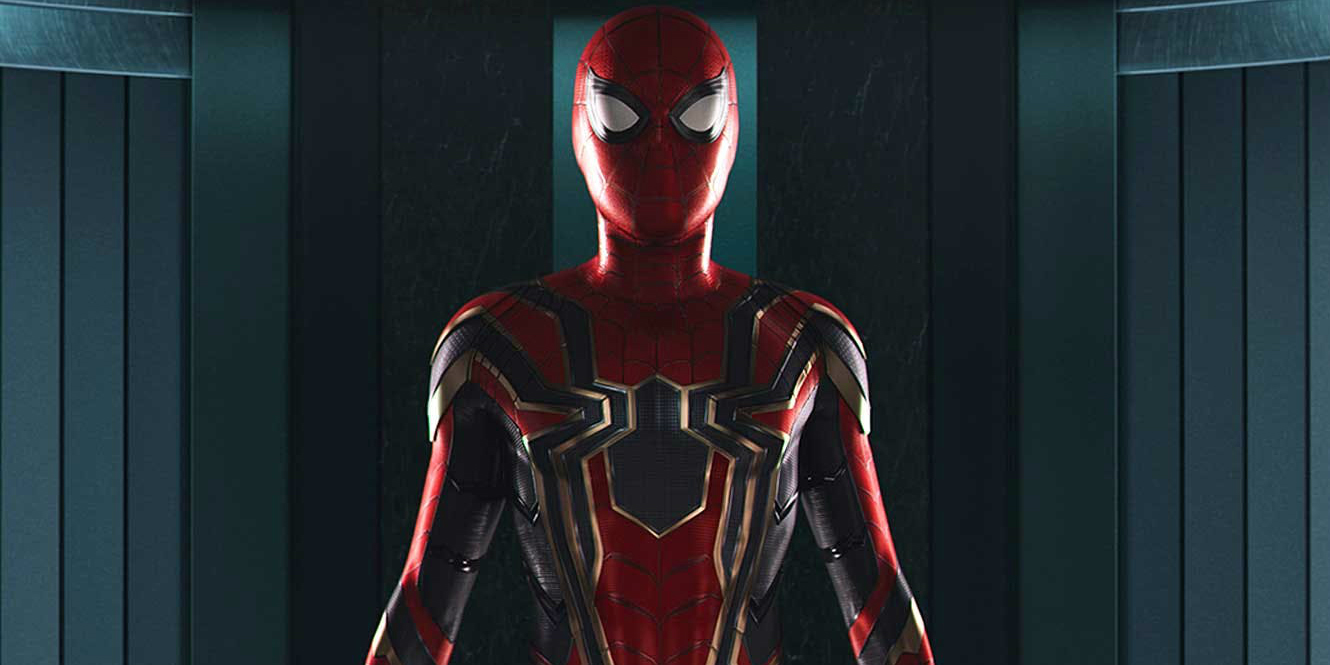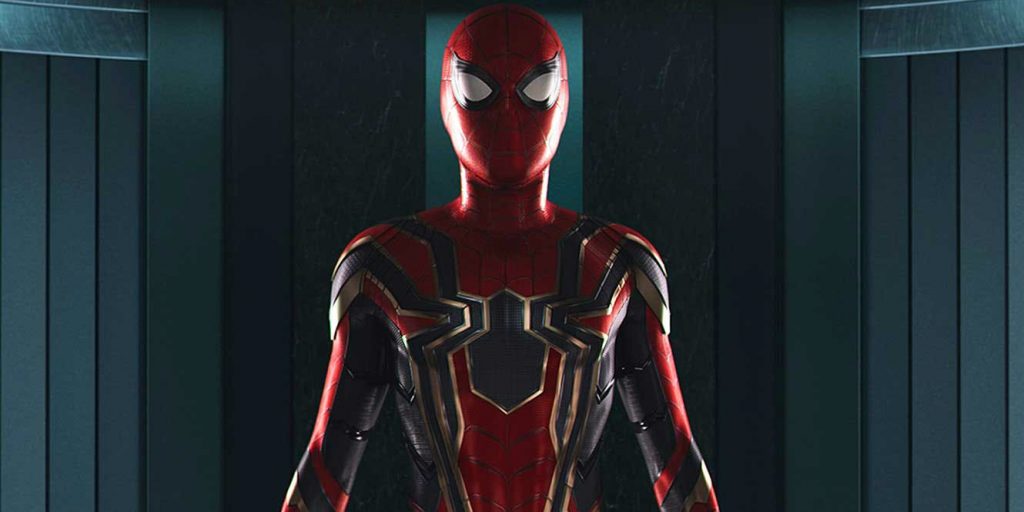 Captain America: Civil War was the movie where Spider-Man made his debut in the Marvel Cinematic Universe as Tony Stark recruited him to fight against team Cap. In the movie, we got to see a glimpse of what Peter's new suit could do, as only the basic Spidey Abilities were showcased in the movie. Then later we as we moved to Homecoming, we got to see the insane tech of this multi-million dollar suit designed by Tony Stark.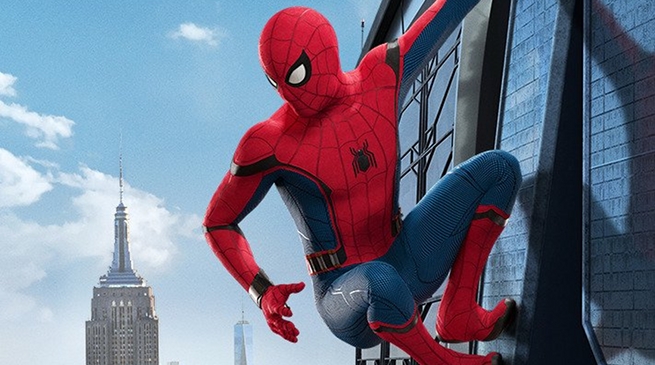 It had hundreds of combinations of Web shoots, a parachute, a body heater, an AI, a Spider-tracker, wings to glide, cutting-edge eye lenses and many advanced combat modes to take down the bad guys. "Wow, Mr. Stark really overdid it!" Whatever anyone may think about it, it was just perfect and we even got to see a more believable home designed suit that Peter made himself. He took down the Vulture using nothing but that hand-made suit which was pretty cool.
But it was still now enough, there was something missing. The dream of Spider-Man is to be part of Team Avengers and that suit did not have the juice needed to fight the big baddies i.e someone like Thanos. In fact, the actor Tom Holland made it clear that Peter Parker aka Spider-man's ultimate goal is to be an Avenger. Here is what he said: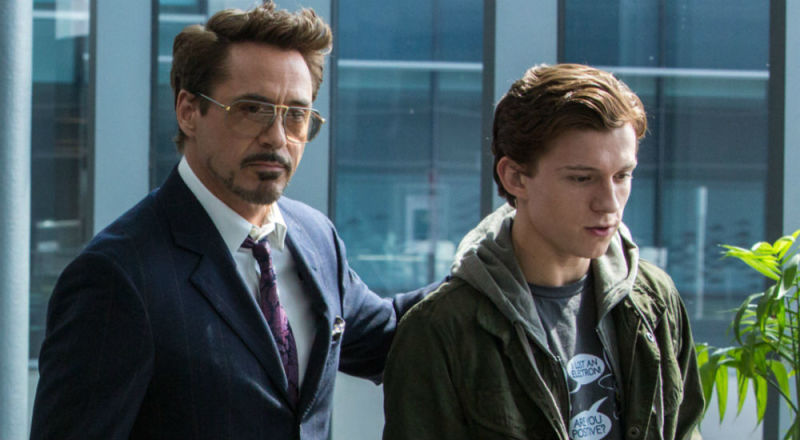 "I think the difference now is that Peter Parker finally has an all-time goal, and his goal is to become an Avenger. Everything he does, even though he's doing it for the right reasons, is done so that one day he can become an Avenger and prove himself to Tony Stark. And I think we've never really seen Spider-Man with that kind of motivation before".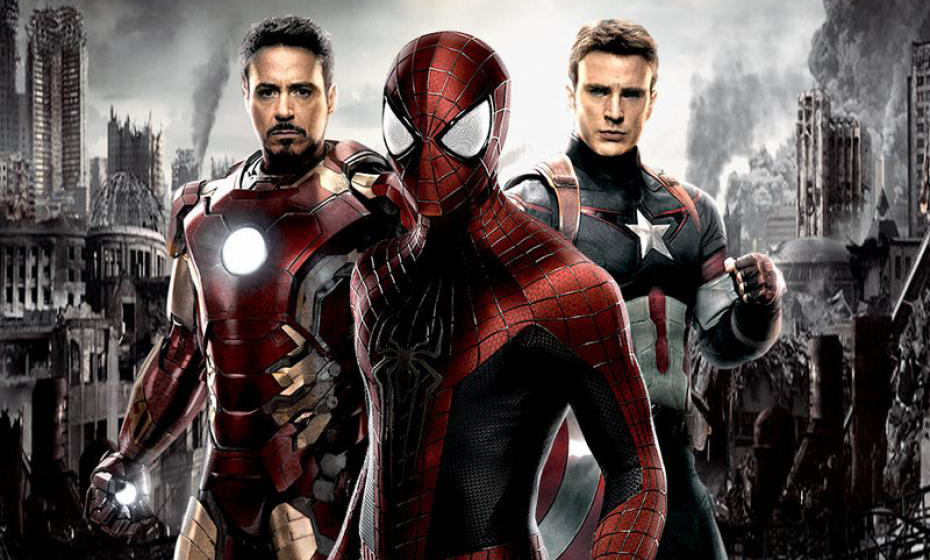 Well, this is now possible as Spider-man gained experience fighting alongside Iron Man against Team Cap in Captain America: Civil War and defeating Vulture in Homecoming. He is now ready to take on larger challenges and for that, he was offered a new suit from Tony Stark at the end of the Homecoming which is often called as Iron Spider suit.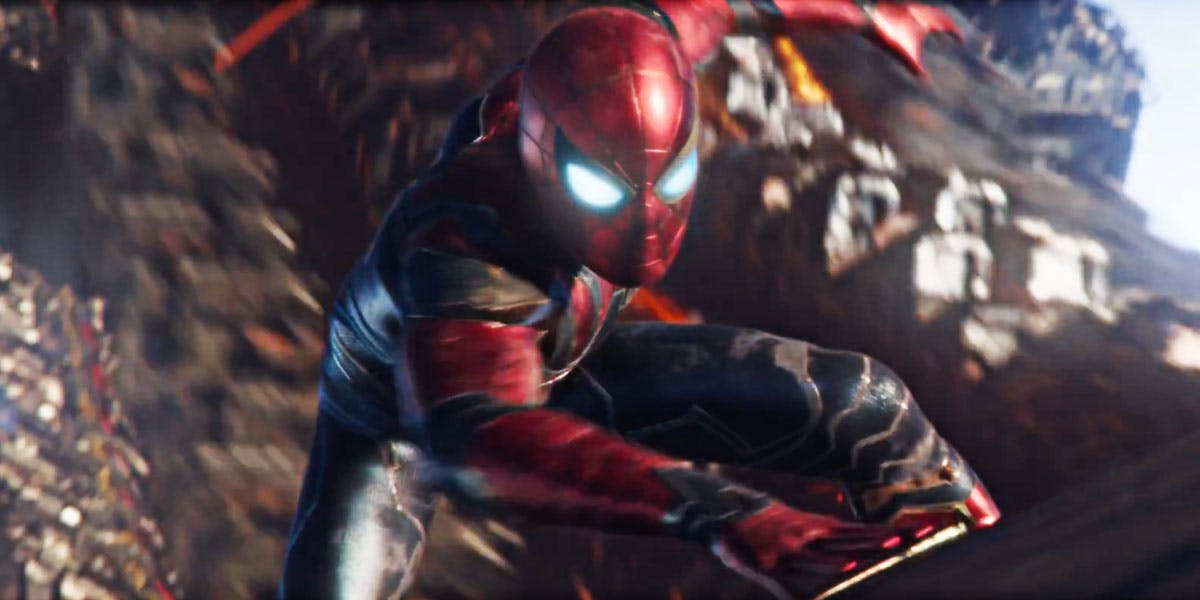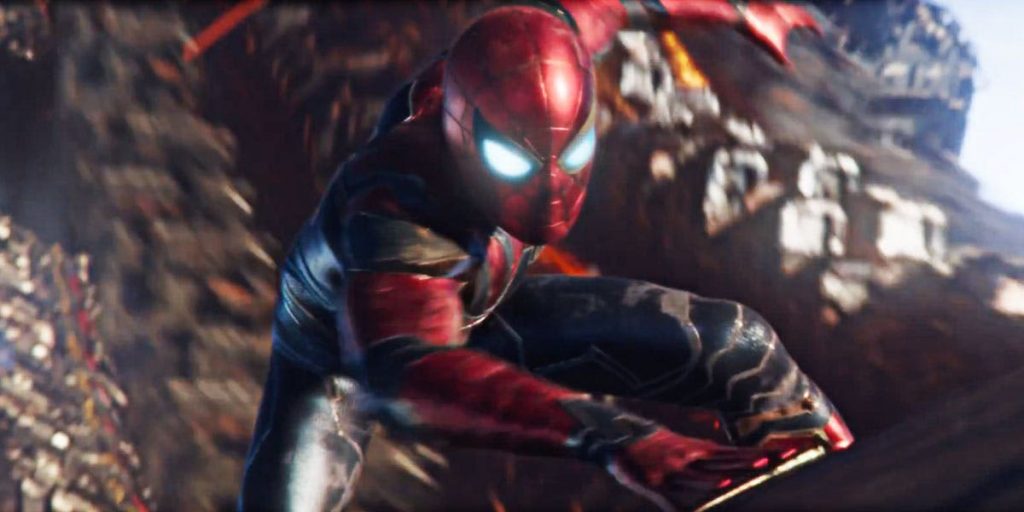 Now, as we know that Peter is going to wear his third and the most advanced suit in Avengers Infinity War, it is assumed that this new suit is, in fact, the Iron Spider suit from the comics. It is one of the strongest suits if not the best suit ever worn by the web-slinger.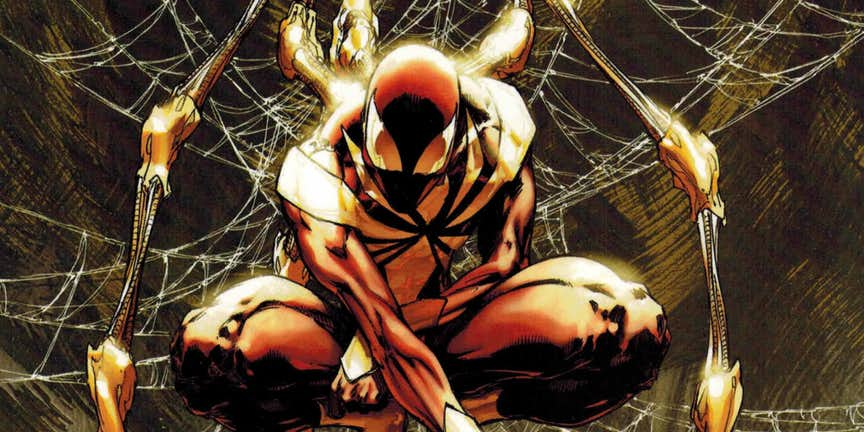 In the comics, as the suit was built by Tony Stark, it had the color spectrum of Iron Man, which was red and yellow. It had much more enhanced abilities which the normal Spider-Man suit did not have. What made it more notable was the extra set of limbs that the suit had. The suit had 4 extra legs to make Peter resemble more to a Spider, and Peter wore it in the Civil War storyline.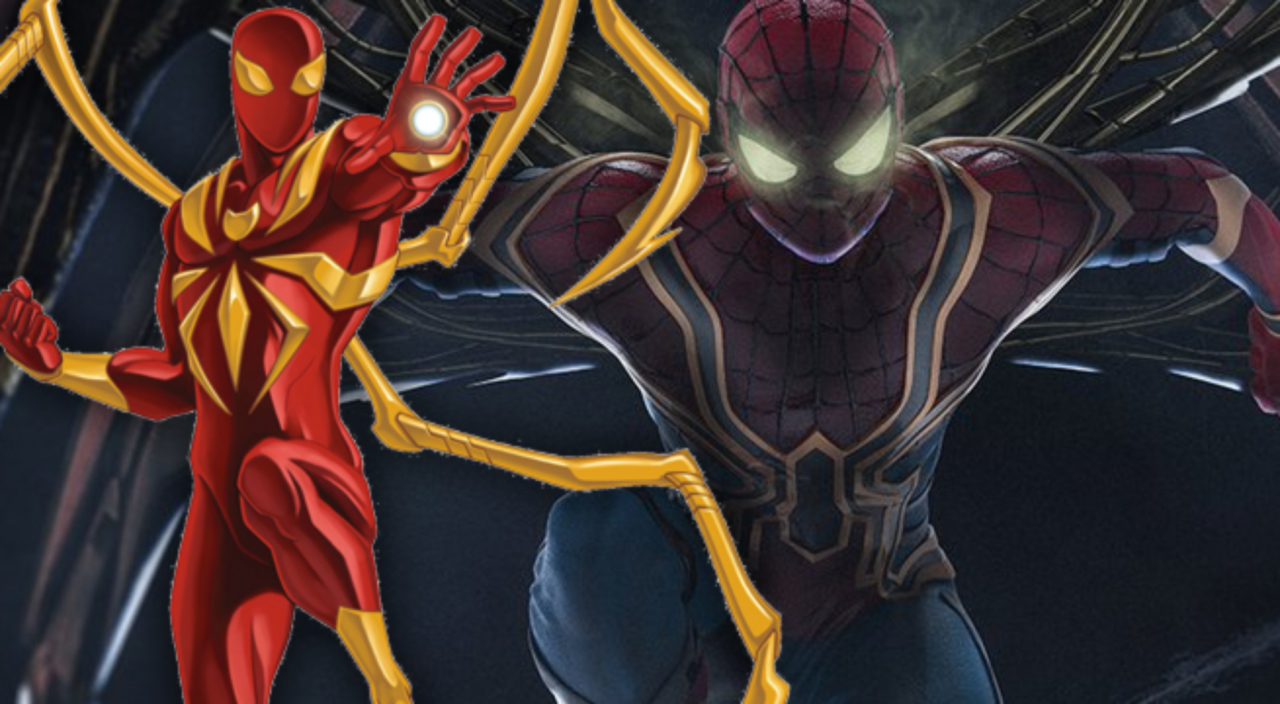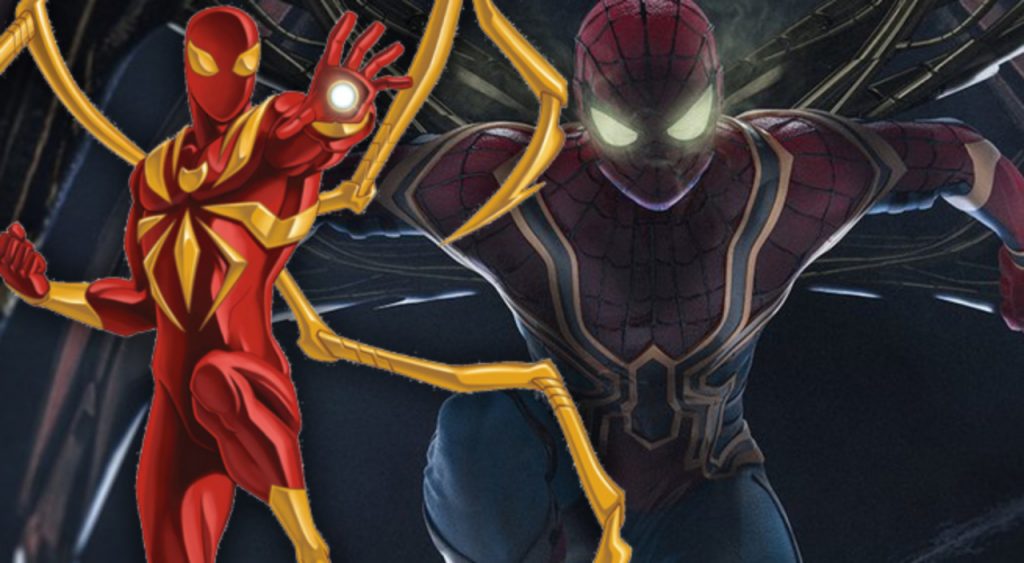 It had some amazing abilities –
A gliding device like the one we saw in Homecoming.
Mechanical web shooters
Spider tracers, trackers, quick change button and light
Stealth metallic armor 
An Enhanced Chest-piece made up of titanium nitrile fabric. It has the highest concentration of Kasimir Plate Batteries – nano-scale power generating device which can generate 1.2kWatts at peak demand.
A Mask Filter which had 8 minutes worth compressed air capacity, which helped in situations underwater.
Enhanced Lenses which allowed Peter to see through darkness, underwater and even had an aimer and infra-red tech.
Detachable Limbs as Peter could detach the extra sets of legs either to fire as projectiles or lose weight for stealth missions.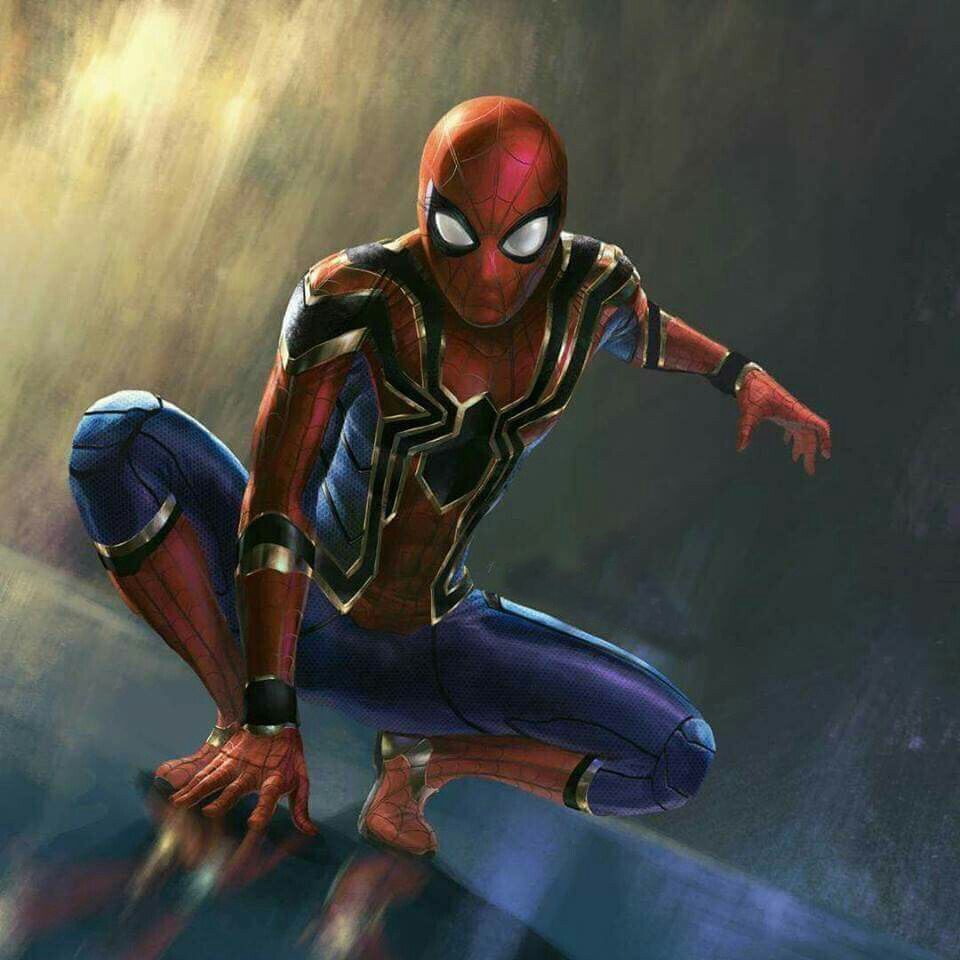 The suit has a lot more abilities, but the version in the MCU looks quite different from the one in the comics. It is more Red, Black and Blue with a hint of Gold through the insignia. But, we do not yet know the technical ability of the suit. People have assumed that we will get to see the trademark extra sets of legs and they are absolutely right since new Lego figures and action figures have started to sell in the markets and they have those extra Spider arms that we know and have seen the comics.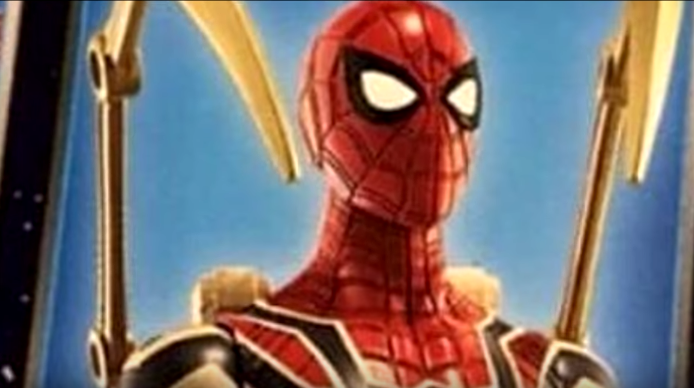 So, this more or less confirms that we will be getting the total Iron Spider suit in Infinity War and maybe in Avengers 4 as well. What we don't know it the time duration it would have in the movie. will the suit be a big part of the movie or get blown off within a minute or so, and will it have the technical abilities similar to the comics and maybe, even more, are all factors which are yet unknown.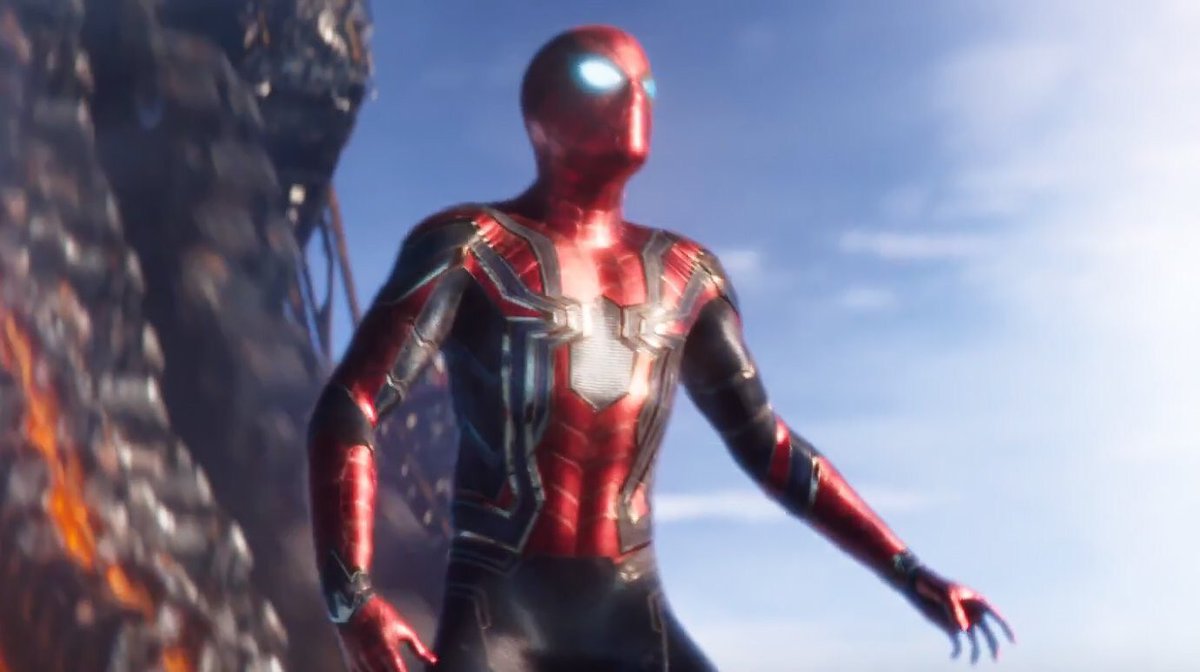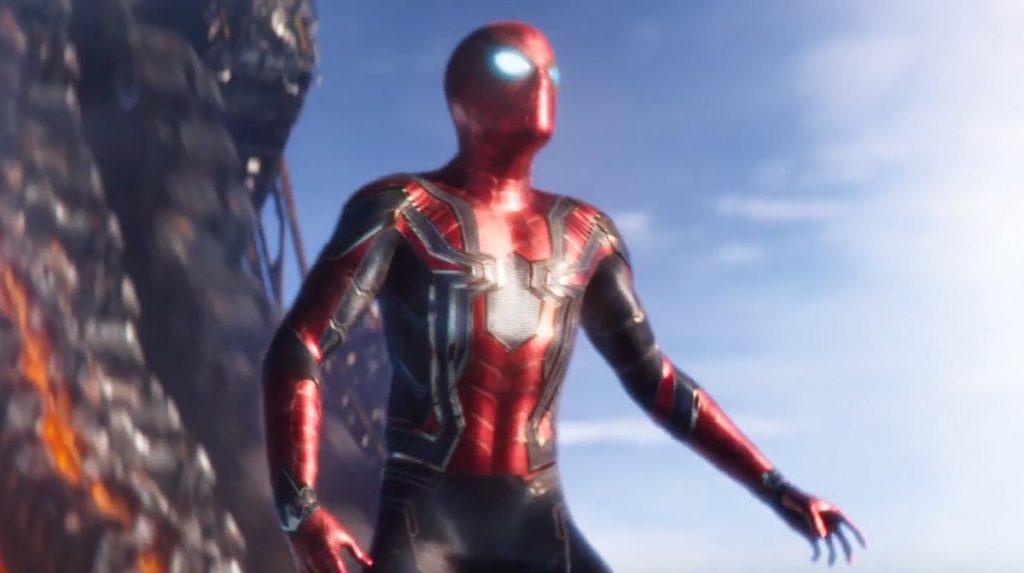 People even believe that Spider-Man has these trademark Iron Spider arms in the scene where he backflips on to the giant ring ship. They might have been removed through CGI in order to keep the suit a secret. Well, who knows, as only time will tell.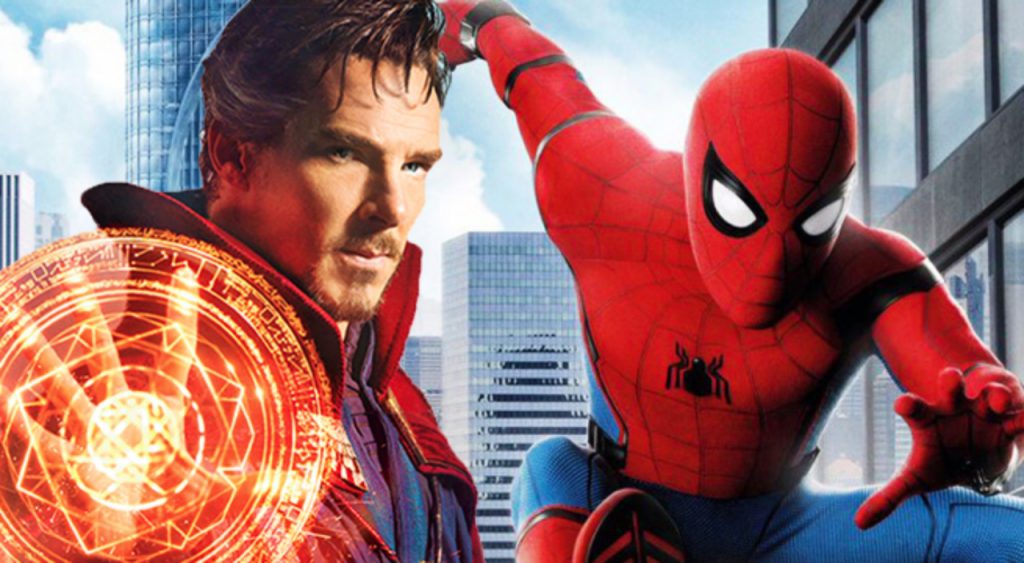 From the set images and teasers, we know that Spider-man will team up with none other than D. Strange as they both live in New York so it is possible that they join forces to save lives and prevent a catastrophe brought about by Thanos and Black order armies. It would be really interesting to see how the web-slinger and master sorcerer work together to save New York from the wrath of the Mad Titan.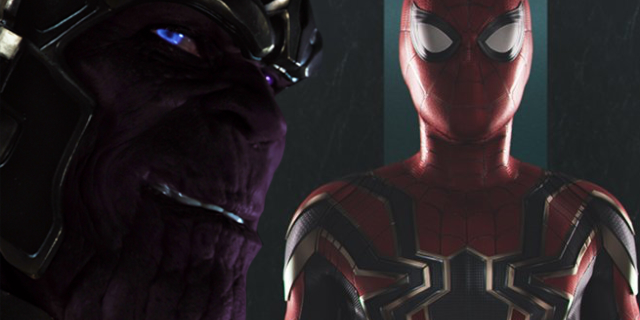 He will next seen donning Iron Spider suit in Avengers: Infinity War which hits the theaters on May 4. The movie is directed by famous Russo brothers – Joe and Anthony Russo who are years of experience in making some of the biggest comic book movies including Civil War. It is produced by Marvel boss Kevin Feige while Stan Lee, Louis D'Esposito, Victoria Alonso, Michael Grillo are executive producers. Christopher Markus & Stephen McFeely have written the screenplay.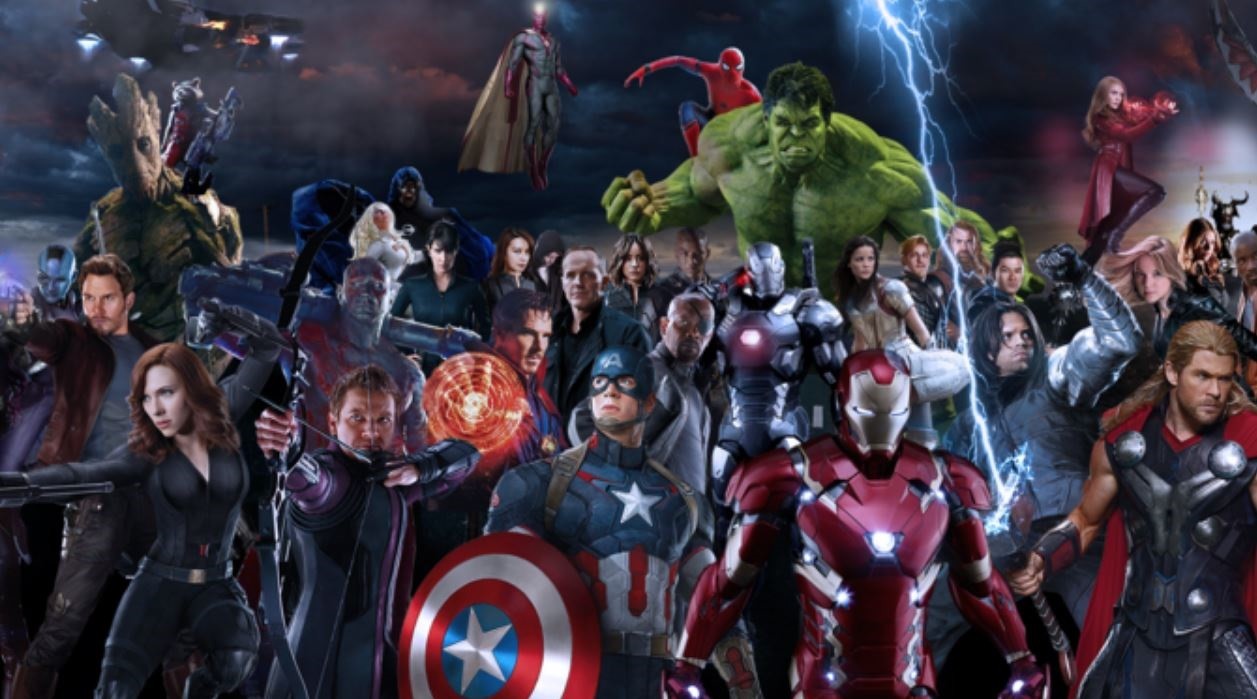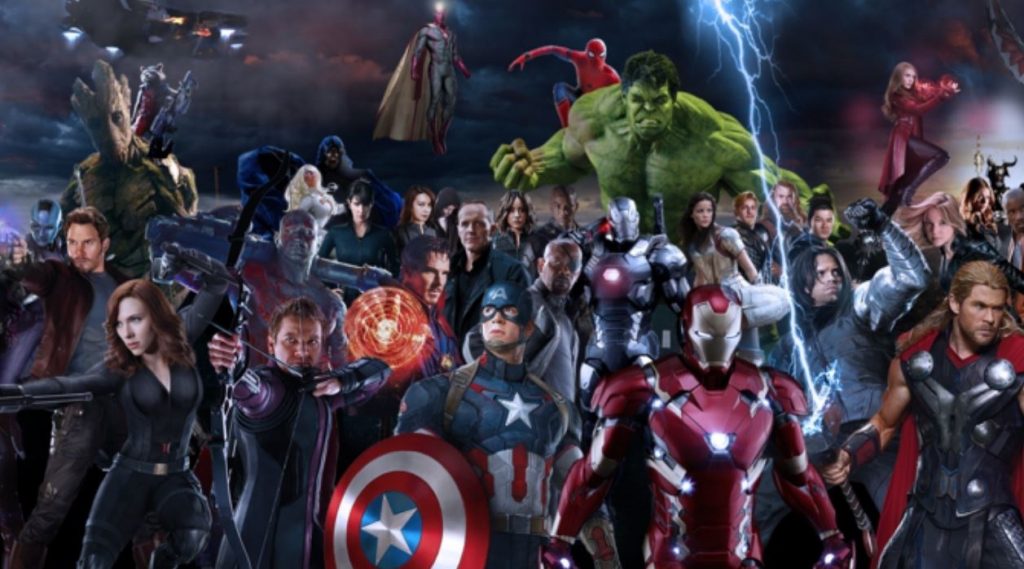 Till now, there has been three official descriptions of the movie revealed by Marvel studios, read them below:
"An unprecedented cinematic journey ten years in the making and spanning the entire Marvel Cinematic Universe, Marvel Studios' "Avengers: Infinity War" brings to the screen the ultimate, deadliest showdown of all time. The Avengers and their Super Hero allies must be willing to sacrifice all in an attempt to defeat the powerful Thanos before his blitz of devastation and ruin puts an end to the universe".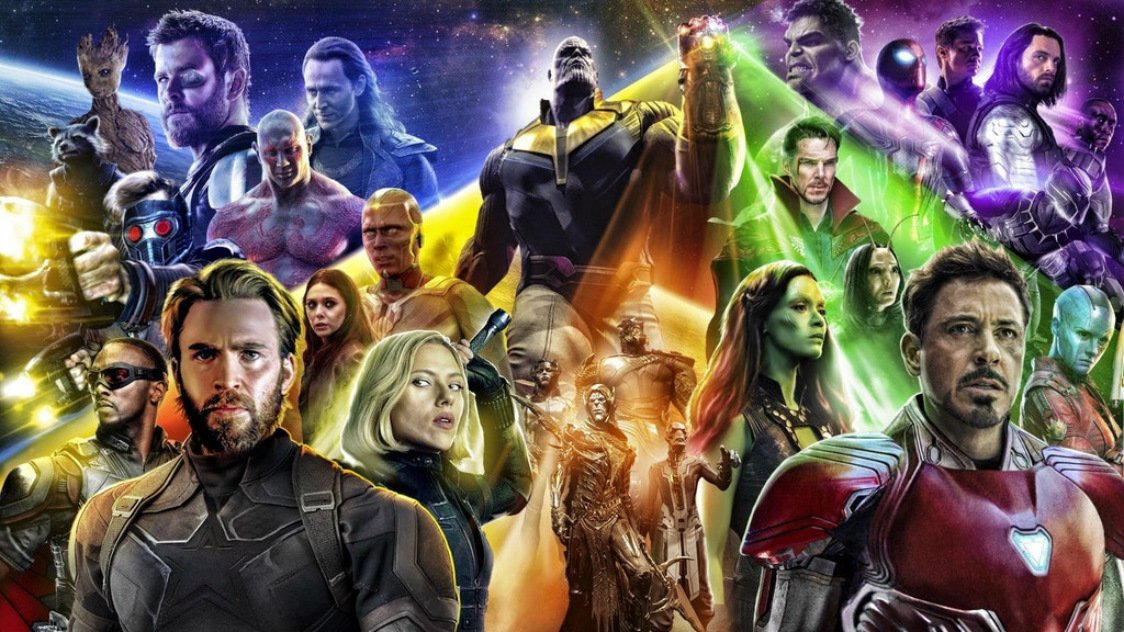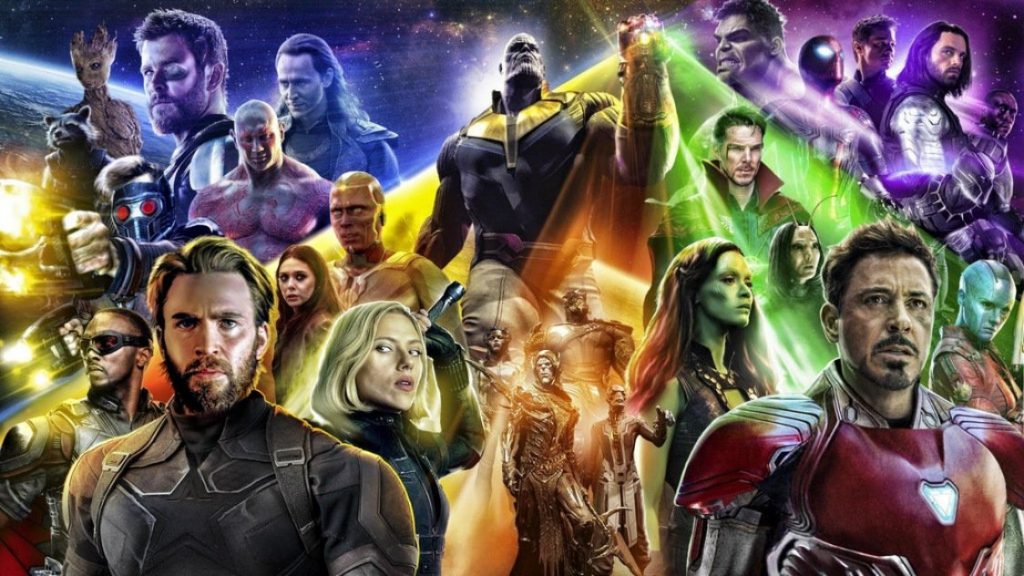 "As the Avengers and their allies have continued to protect the world from threats too large for any one hero to handle, a new danger has emerged from the cosmic shadows: Thanos. A despot of intergalactic infamy, his goal is to collect all six Infinity Stones, artifacts of unimaginable power, and use them to inflict his twisted will on all of reality. Everything the Avengers have fought for has led up to this moment – the fate of Earth and existence itself has never been more uncertain".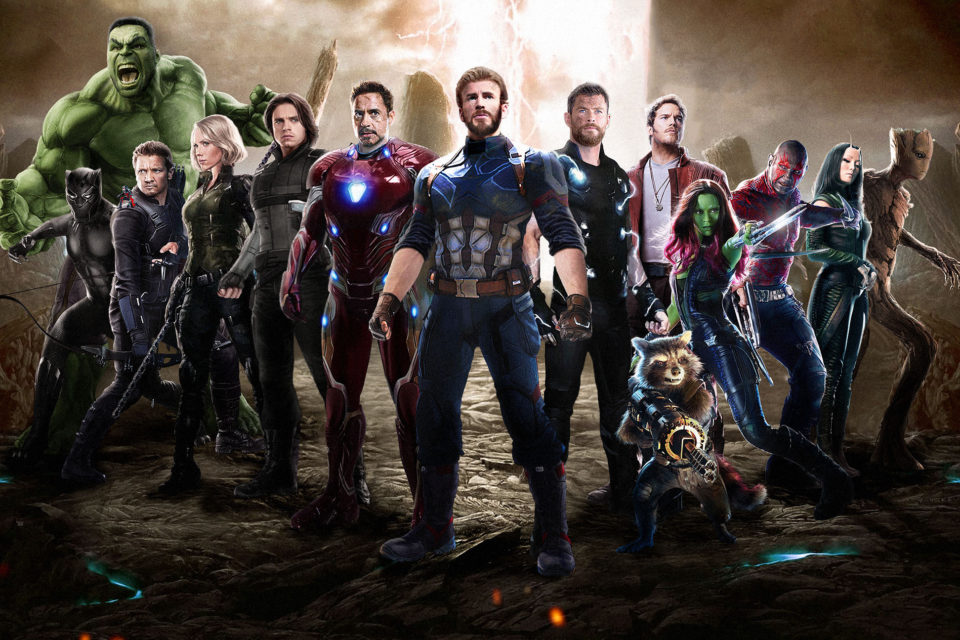 "Iron Man, Thor, the Hulk and the rest of the Avengers unite to battle their most powerful enemy yet — the evil Thanos. On a mission to collect all six Infinity Stones, Thanos plans to use the artifacts to inflict his twisted will on reality. The fate of the planet and existence itself has never been more uncertain as everything the Avengers have fought for has led up to this moment".
Don't Miss: Chris Hemsworth Will Play Thor Again Only On One Condition