Television
The Flash Season 5 Set Photos Reveal Another Look at Barry's New Suit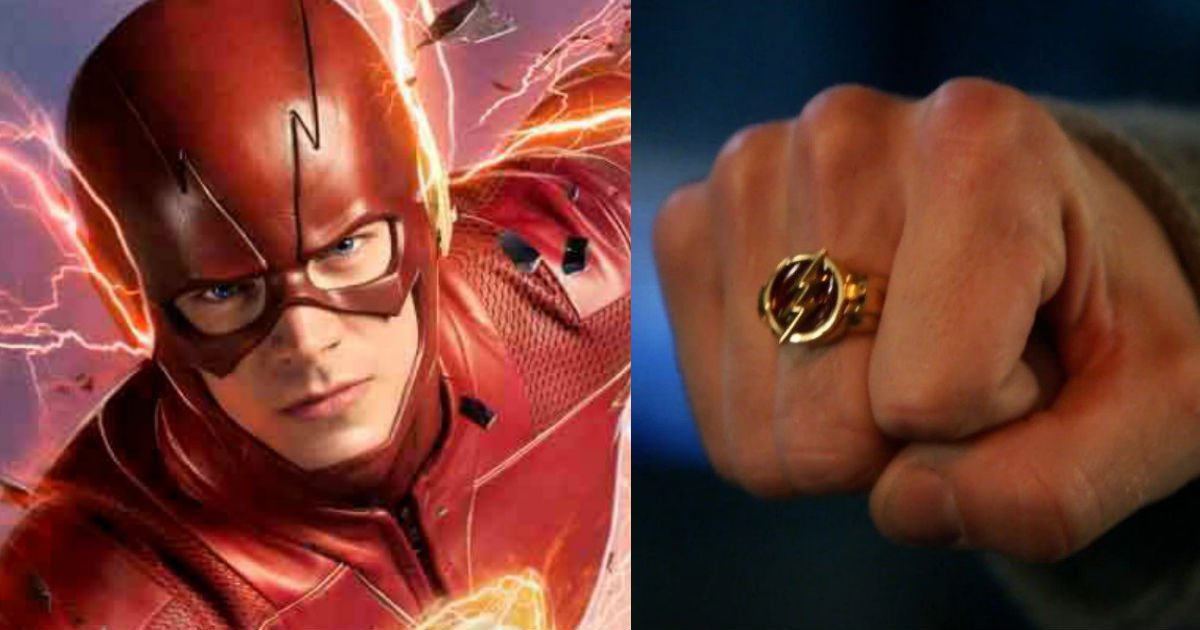 The Arrowverse has grown really big by now, but the main credit for the division of this shared Universe goes to The Flash even though it was Arrow that began it all. The Flash really opened up the Universe bringing in Time Travel, the multiple Earths theory and obviously the super-powered Metahumans. Throughout all 4 seasons, he fought 3 super-speedsters who were way faster than him, and then he met with the biggest challenge that he could ever face, The Thinker. Now, moving into The Flash Season 5 Barry will not only get a new suit, but he will also take on a brand new villain Cicada.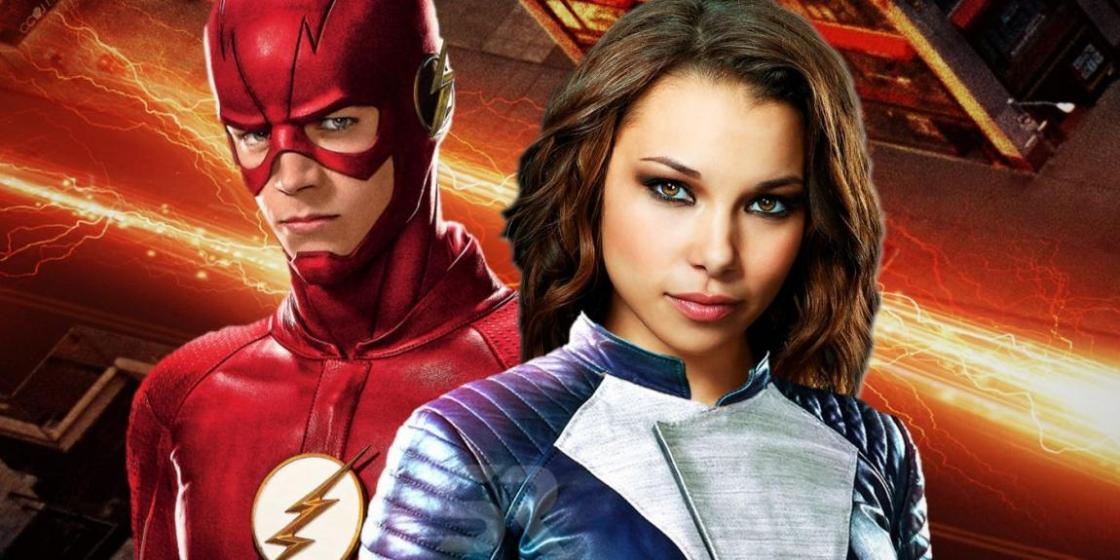 The Mystery girl from Season 4 was revealed to be Barry and Iris' daughter from the future, Nora Allen. It was revealed at Comic-Con 2018, that we will get to see the infamous ring suit from the comics in Season 5, and Barry will get that suit by the courtesy of Nora Allen. Since a suit cannot be fitted into a small ring, it will obviously be a part of the future tech, and so far we have got certain looks at the suit through a leaked set photo, an official poster reveals and Grant Gustin posting a photo on Instagram. Here's the photo of Gustin posing in the new suit on set and seems that he shot a scene where the Flash is worn out from battle: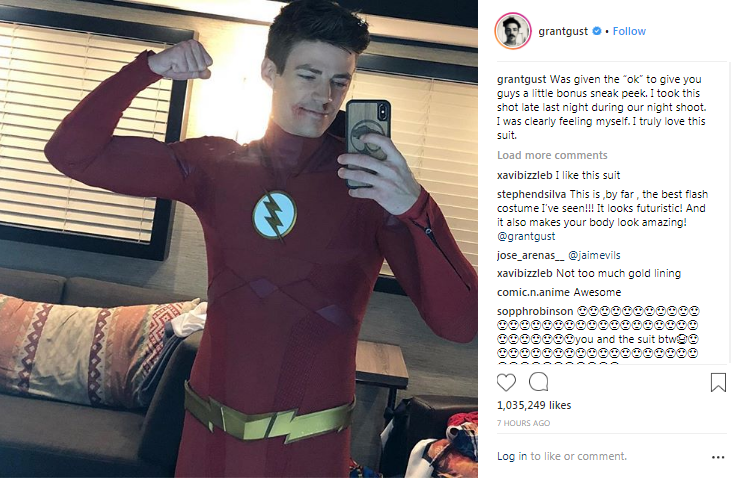 This does look like the future tech suit which Flash will get this season as it looks much sleeker and has a crisp look, having lost the Golden design that ran throughout the suit which was prominent in the last 4 seasons. A leaked photo showed the suit before these photos were released and it got a lot of criticism due to Gustin's lean physique which was getting highlighted in the suit. Gustin had the perfect reply to all the criticism and body shaming as he posted on his Instagram saying: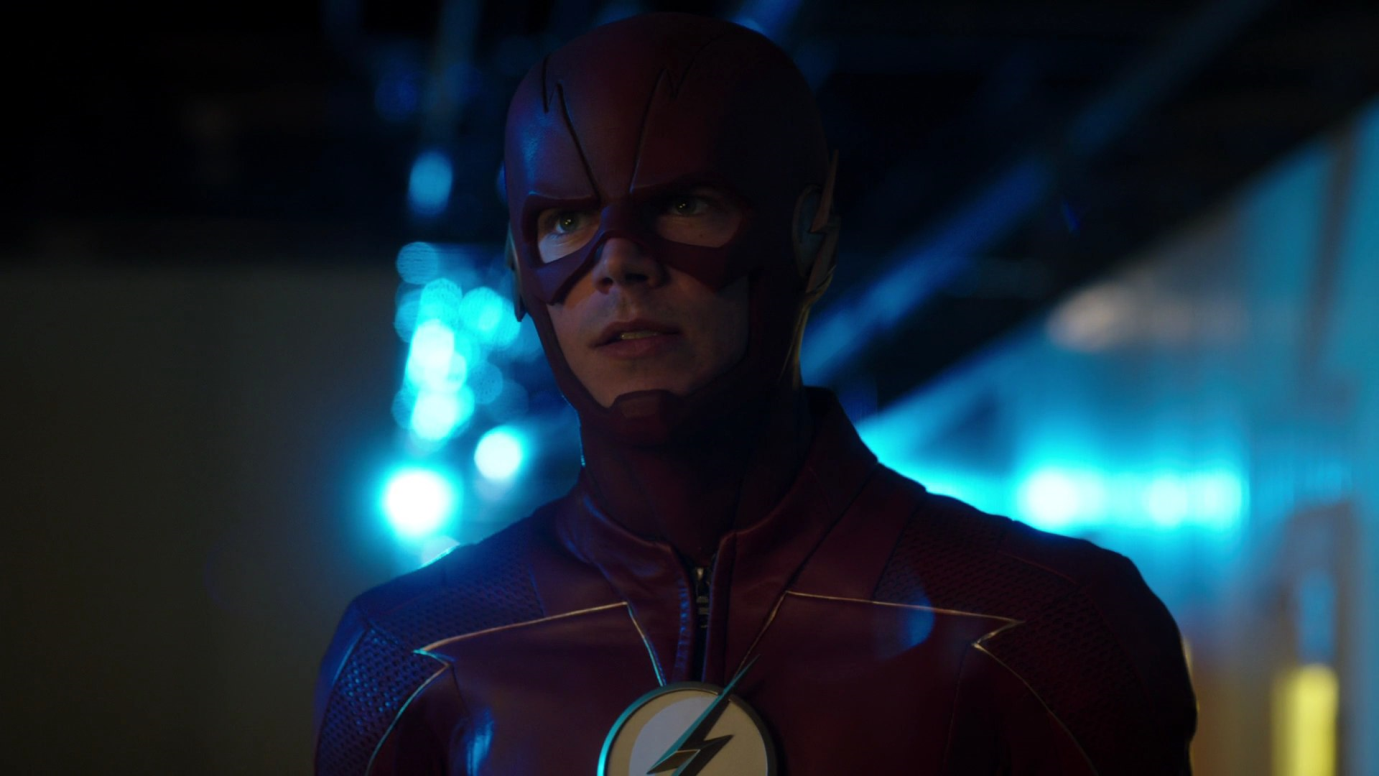 "So here's the thing about this bullsh*t photo leak, It's a cool suit. There's a terrible photo that I was unaware was being taken, much less being posted. Some things need work and they will be worked on. We'll get there. As far as the body shaming. That's what pisses me off. Not even just for my sake. I've had 20+ years of kids and adults telling me or my parents that I was too thin. But there's a double standard where it's OK to talk sh*t about a dude's body."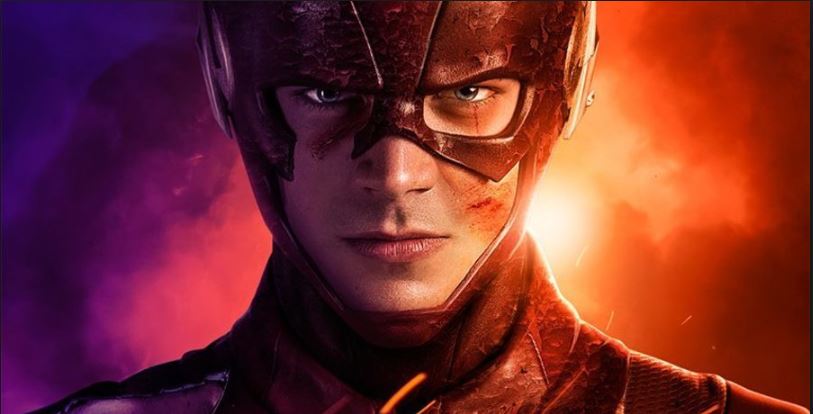 "I do my best to stay in shape and add as much size as I can throughout these seasons. I'm naturally thin, and my appetite is greatly affected by stress. Stress is something that ebbs and flows for me throughout a season. Thus, gaining weight is a challenge for me."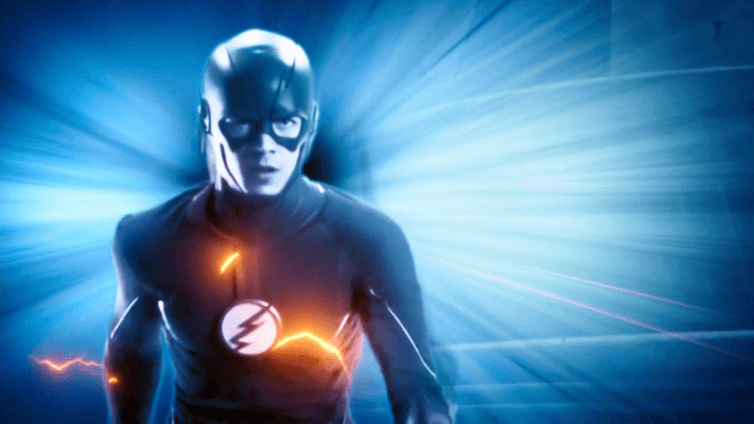 "I didn't cast a slim actor as The Flash. I went to an audition for a role I never dreamed I'd actually book. But, here I am 5 seasons later. I'm happy with my body and who I am and other kids who are built like me and thinner than me should be able to feel the same way. Not only that, but they should be able to feel like THEY could be a superhero on TV or film or whatever it may be some day."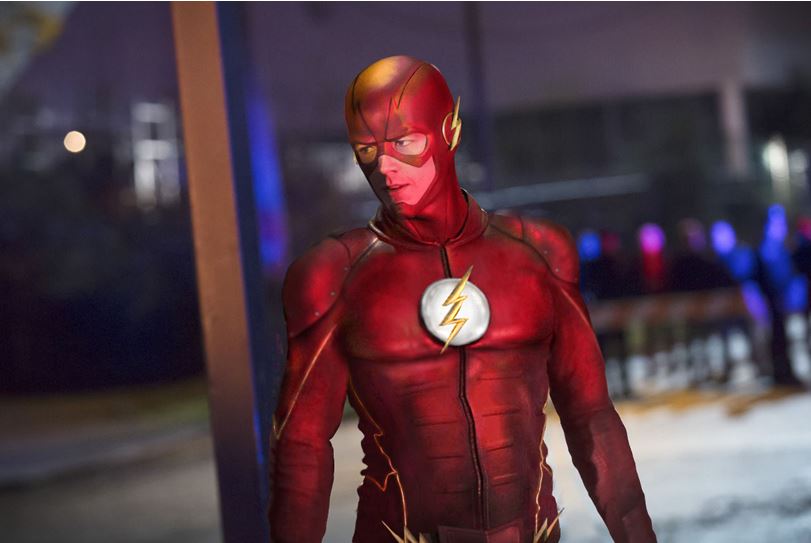 "I love the suit that has been designed for me, and I think when everyone sees it in its entirety, you will love it too. Things have been adjusted since that leaked shot was taken, and more things will continue to be adjusted until it feels right."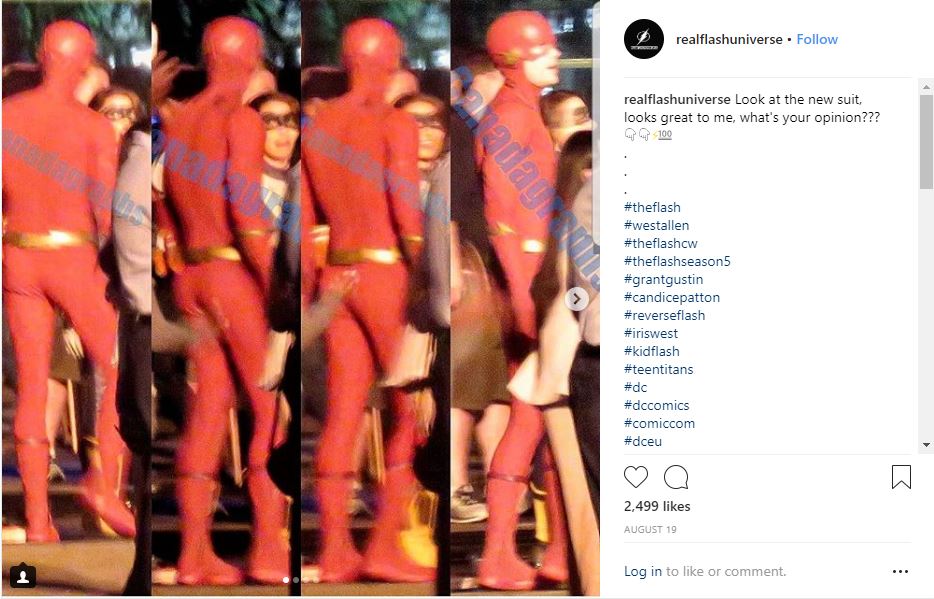 Now, some more set photos have hit the net giving us quite a good look at the entire suit that we will get to see in Season 5. Check out the set photos shown above. The good thing about this suit is that it is very unique, and it has lost its leather look which was there in the previous seasons which used to make the suit look cheaper. This new suit is more like spandex and fits Gustin's body really well. The changes made to the cowl, with the removed chin piece may be debatable, but it sure makes the suit more comic accurate.
The Flash returns on CW on October 9, 2018.