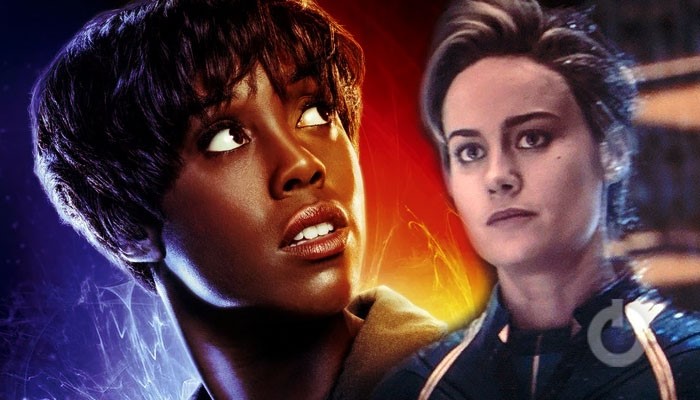 For all our readers who have watched the Avengers: Endgame, you may remember Captain Marvel's reentering the earth's atmosphere during the last battle of Avengers: Endgame. Thanos warship mid-battle ceases the firing on the Avenger's ground forces and starts shooting in the clouds with the energy cannons aboard Sanctuary II (the name of the warship that Thanos commands). That's when we see Captain Marvel enter the earth's air space and lays waste to 'Sanctuary II' by impaling the warship with her own energized body and when it's done annihilating the warship, we see her new haircut. Many of us shrugged off the haircut because, let's be frank, we all wanted to see how Thanos faired against the Avengers when his primary military might had been torn to shreds.
In Captain Marvel's movie, we see how Carol Danvers forms a bond with Maria Rambeau's daughter, Monica, just before she flies off to space. She even asks her to help her redesign her costume to help her cut all ties from the previous Kree ideology she unknowingly was a part of. Looking at Carol and Maria's friendship it could be made out that she often used to visit earth to have some me-time with her friend Maria Rambeau, and her daughter Monica.
The new episode 5 from the WandaVision arc shows that Monica was snapped out of existence by Thanos and when she was brought back, she found out that she had been missing for 5 years, and while she was gone her mother who was at the hospital when the event happened because Maria Rambeau was suffering from cancer passed away after 2 two years from the day of the Infinity War event, and she was brought back to existence only 3 years after the death of the Mother.
Now the new theory speculates that during the time Monica was not there, Carol came to earth to check on her friend and decided to stick around knowing she did not have much time left on earth. As we all know cancer patients are prescribed chemotherapy which kind of makes them go bald. The new theory suggests that the same would have happened with Monica Rambeau, and to show her solidarity towards her friend Carol decided to go bald and that is why, 3 years after the death of Maria Rambeau, we see Carol Danvers donning a new haircut. Again, this is all theory and the real ramifications of the plot are still unknown and may be highlighted in Captain Marvel 2 movie.
But the biggest plot still has to unfold, because in the episode there comes a scene where Wanda's powers are being discussed by Darcy Lewis, Monica Rambeau, and Jimmy Woo. Where Monica refers to Wanda being able to stop Thanos all by herself and Jimmy Woo pitching in that the same feat was accomplished by Captain Marvel too and that is when we see Monica's body language suddenly change to defense mode and diverts the attention of the whole conversation back to Wanda while asking the location of the clothes that S.W.O.R.D found on her when she was thrown out of the bubble.
Now it is too early to theorize the rift between Carol Danvers and Monica Rambeau because clearly, we would need a lot more hints to be able to solve this mystery. But it looks like Carol's new hairstyle is what the whole plot of the rift between Carol and Monica is indicating. So, we are theorizing that maybe the reason Monica blames Carol for the initial event during the infinity wars where the involvement of Captain Marvel could have stopped the tragedy from happening in the first place and she could have had the time to spend the last moments with her mother Maria Rambeau. She may also hold it against her as it was Carol who was next to her mother's bedside rather than herself. Monica wanted to be with her mother for one last time, and that's why Monica holds Carol Danvers accountable for the whole incident.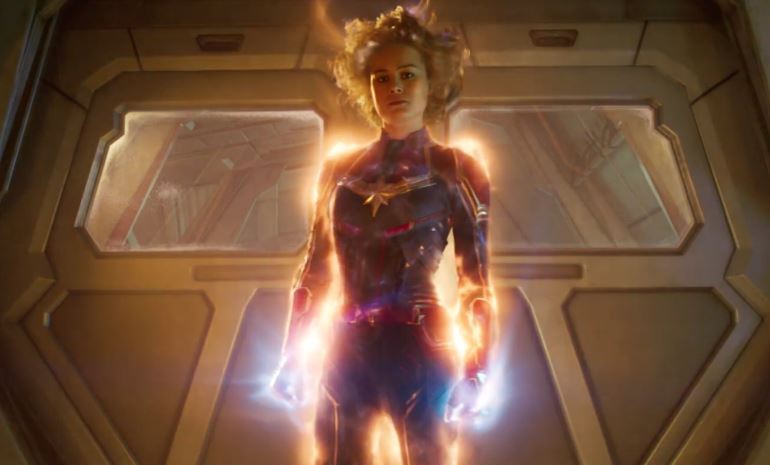 We are not certain of what the plot might be, but one thing is for certain that Carol Danvers is unaware of the recent developments that have happened, if the theory is even remotely correct. In Captain Marvel 2, we could probably see the whereabouts of Captain Marvel during the events of Infinity War and Endgame and most likely the events after endgame and her coming face to face with Monica Rambeau and confronting the rift that has appeared between them because Monica Rambeau has made assumptions about the whole story and blames Carol for her absence during her mother's last moment on this planet.